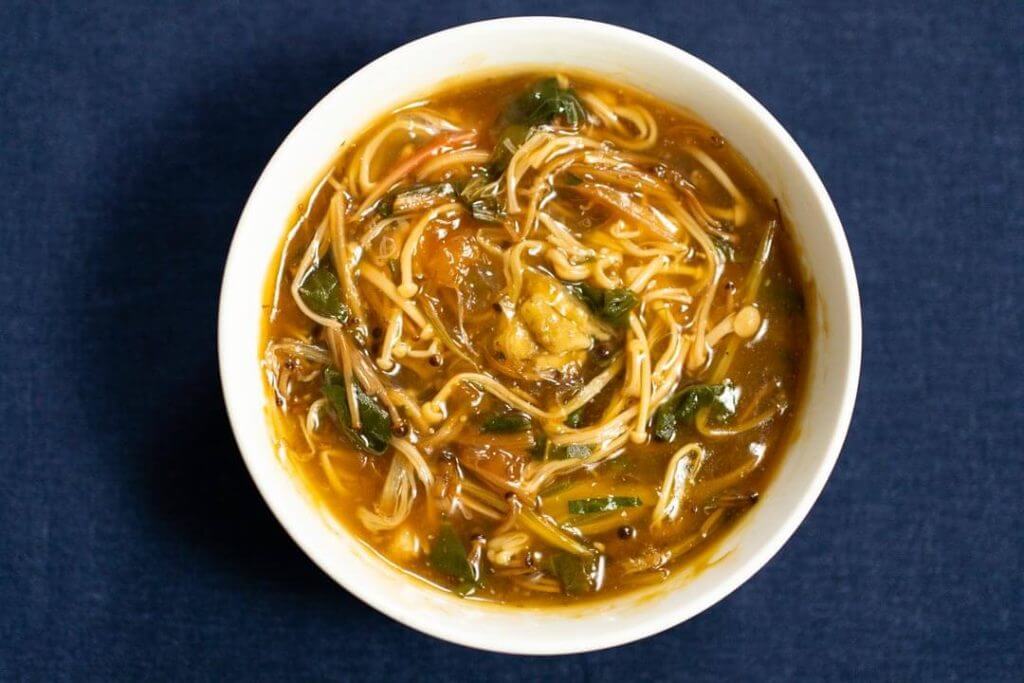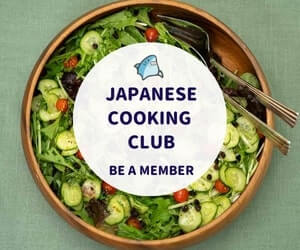 my relationship with wasabi
when i was a kid i hated wasabi.
i think most kids do and some adults too. could that be you?
it definitely didnt help that most of the wasabi i got to eat was the fake kind – made with horseradish and green food coloring.
and dont be fooled, just because it's a product of japan or appears to have japanese writing… it doesnt mean that it's the real thing.
honwasabi (本わさび true wasabi in japanese) is a different thing all together.
which i learned as i got to try it in japan and also when visiting hawaii where it was served with sushi.
while tube and powdered wasabi are easy to find, they may get a pass for most situations, but if you've had the real thing you know there's no substitute.
kinda like champagne from champagne france and sparkling wine from anywhere else, it's just not the same… which if you didnt know, maybe consider reading the book real food, fake food to learn more
but dont take it from me or anyone else, if you're up for finding out for yourself, consider getting fresh wasabi.
perhaps your relationship with it may change and you may soon discover that you enjoy it, just like me!
here are a few places you may be able to order from-
if you've never had the real thing, you might be in for a tasty and slightly spicy surprise.
check out this post to learn more about wasabi- You probably haven't tasted real wasabi and here's why
cooking with wasabi
wasabi is best enjoyed uncooked and freshly grated
wasabi has a very delicate flavor and aroma that is extremely delicate and short lived.
you'll need to grate and immediately use it as soon as possible because it deteriorates quickly.
try tasting honwasabi right after grating and 30 minutes later and you'll notice a significant change in flavor and aroma.
if you arent using true wasabi, it's not going to be as drastic of a change so you wont need to be concerned as much in that case. (or like this particular recipe)
and if you do use honwasabi or true wasabi for this dish, you can always add some more as you serve it for an additional spicy kick.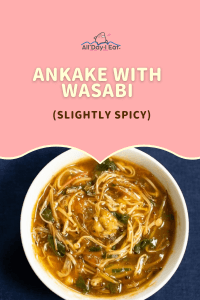 Print
Enoki Mushroom Recipe ankake with wasabi (slightly spicy)
1

bunch white enoki mushrooms, bottom removed

1

bunch brown enoki mushrooms, bottom removed

½

bunch of chard, stems cut the lengthwise +

1 cup

leaves chopped

3 cups

vegetable broth

2

tsps soy sauce

1 Tbsp

mirin

2

Tbsps sake

2

Tbsps potato starch dissolved in ¼ cup water

1

–

2

Tbsps wasabi paste
Instructions
Heat a medium size sauce pan and vegetable broth to a gentle simmer.
Add chard stem pieces and enoki mushrooms broken apart to pot, cook for 5-10 minutes.
Add soy sauce, mirin, sake and cook for two minutes to evaporate alcohol.
Add starch and stir to evenly thicken.
Serve immediately on top of a hot bowl of rice or as a side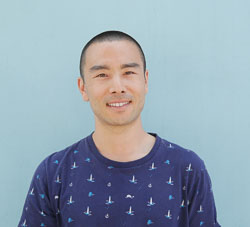 Konnichiwa! (Hello!) I'm Pat Tokuyama, a Japanese tofu cookbook author, who travels for music, food, and adventure. If you like Japanese tea, checkout some of the newestorganic japanese teas now in stock!!
** Curious about the Plant Based Japanese Cooking Club? ** Learn more here!

have you tried using wasabi in your cooking yet ?
now you have another delicious way of enjoying japanese enoki mushrooms – with wasabi!
which do you think you'd try first?
this one or the enoki mushroom namul that you learned about in the last post ?
lmk in the comments!