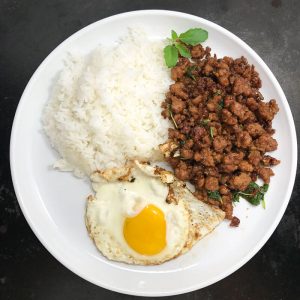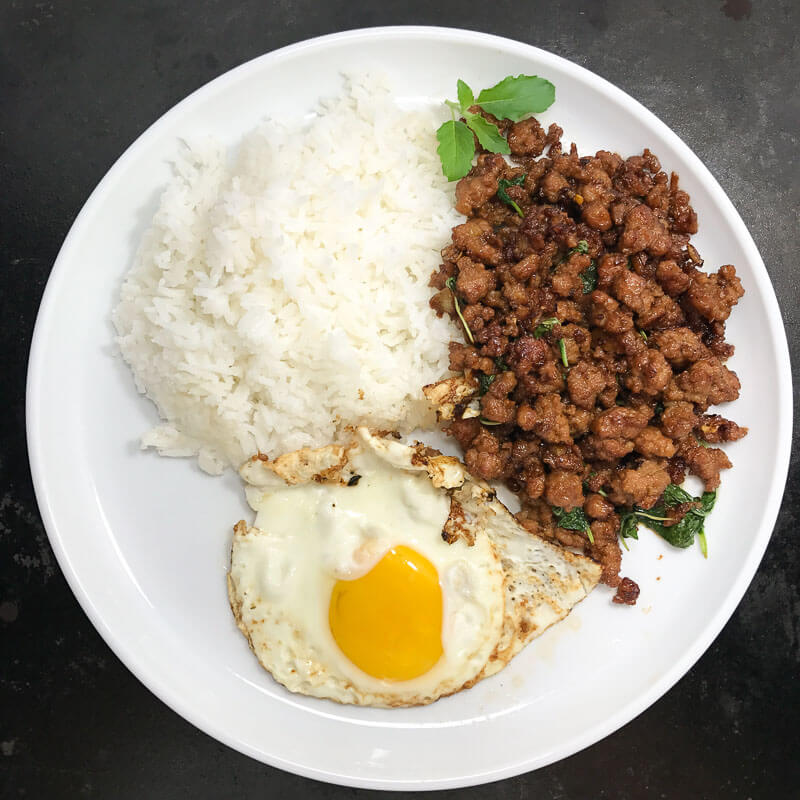 Pad Kra Pao Moo (Stir Fried Pork with Thai Holy Basil) is one of my favorite ways to eat Thai Holy Basil. Thai Holy Basil is a peppery and pungent alternative to the traditional Thai basil you often see used in stir frys and curries. This dish has few ingredients and comes together in less
Read More »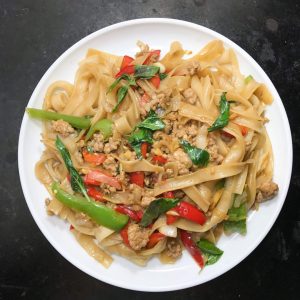 Pad Kee Mao a.k.a drunken noodles  Have you heard of the drunken noodles called Pad Kee Mao? It is a Thai stir-fried rice noodle and probably my favorite Thai noodle dish. Outside of Thailand, there's a restaurant in Hollywood called Pa Ord that I always get it at. If you don't order non spicy,
Read More »
All Day I Eat Like a Shark TV
everyday I eat like a shark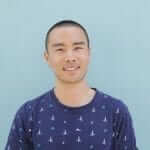 I'm Pat Tokuyama – Japanese tofu cookbook author. I help home cooks learn to cook plant based Japanese food.