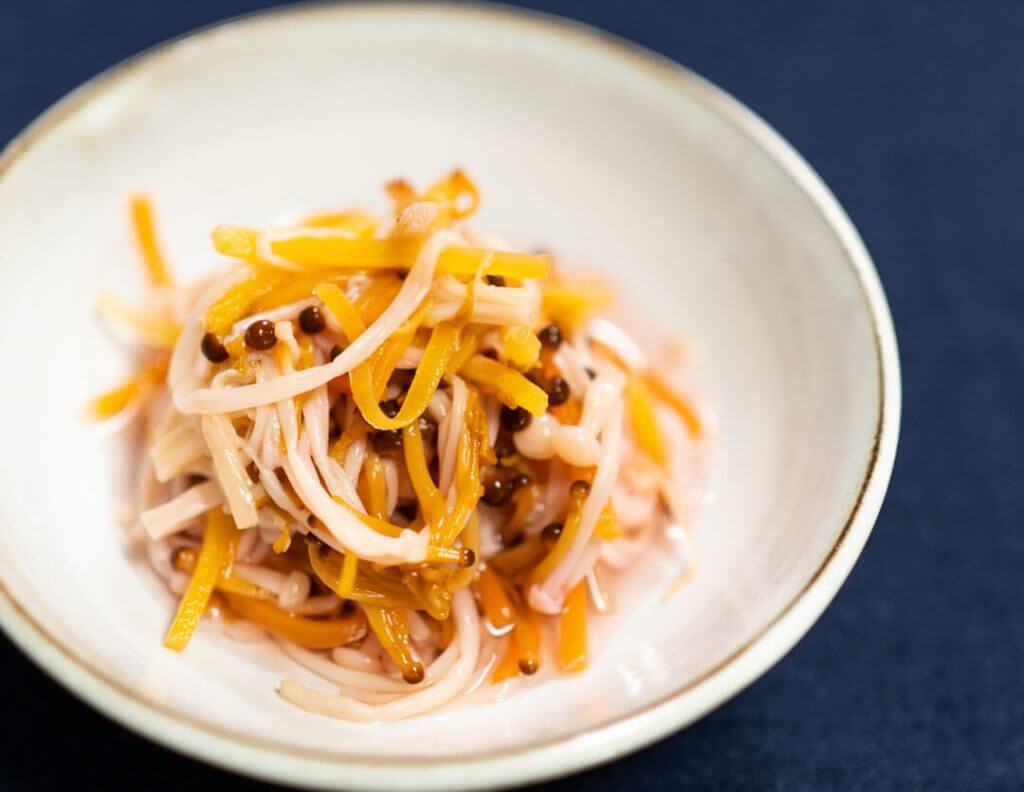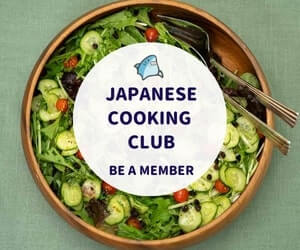 otsukemono (japanese pickles)
as you may know, otsukemono is the Japanese word for Japanese pickles.
otsukemono comes in many different flavors, as well as forms, shapes, sizes, colors, etc.
some of the simplest otsukemono tend to be made with very few ingredients, namely the vegetable that you're going to be pickling, as well as the seasoning, which tends to be salt, shoyu or soy sauce, maybe vinegar, like this dish.
as part of traditional Japanese cuisine, you'll tend to be served otsukemono as part of a set meal.
for example, along with a bowl soup, a bowl of rice, usually three dishes, and a main dish.
namasu made differently
namasu is a dish traditionally eaten during oshogatsu or new years.
namasu translated from japanese is literally raw vinegar.
and that's because the vegetables used are not cooked.
and though the traditional namasu uses uncooked vegetables, i think enoki mushrooms (like most mushrooms) taste better cooked.
as you may know, namasu is traditionally made with carrots and daikon radish and has a wonderful color, texture and flavor.
if you're used to the traditional namasu dish (with just carrots and daikon radish), here's a different take for you to try.
the enoki mushrooms lend a unique texture without affecting the flavor dramatically.
so… if you're out of enoki, you could just use a similar amount of shredded daikon radish as a substitute – this would result in making the traditional namasu.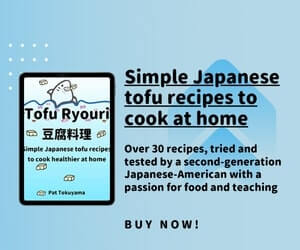 amasuzuke (sweet vinegar seasoning)
amasuzuke translated from japanese is literally sweet vinegar seasoning.
usually amasuzuke is made with a base of japanese rice vinegar, sugar and salt!
amasuzuke can be used for a variety of different things.
in fact, some of my favorite ways to use amasuzuke is for myoga (similar to ginger), onions, tomato, cucumber, and napa cabbage among various other vegetables and combinations of vegetables.
if you enjoy a good sweet slightly sour and tart flavor, you'll probably love this seasoning and enjoy using it for other types of japanese pickles too.
so consider experimenting using different types of vegetables with the sweet vinegar.
you might be pleasantly surprised!
and if you'd like to discover over 10 different ways to make homemade otsukemono, checkout the otsukemono workshop!
Tips for this Japanese enoki mushroom and carrot okazu (side dish)
use a mandoline or vegetable peeler to get evenly shredded carrots and daikon pieces. plus consider using shredded carrot to save yourself some time!
since we're using a salty/sweet seasoning made with salt and sugar, moisture will be drawn out from the vegetables. so it's important to get out as much moisture as you can by gently squeezing. what helps here is to use an otsukemono press, not required but useful if you make a lot of japanese pickles.
want things a little salty or sweet, adjust seasoning with additional salt or sugar. add a bit of complexity and umami with a small piece of konbu or shiokoji in place of the salt
add some red pepper like ichimi or red pepper flakes for a little heat
cook smart and make a large batch so you can enjoy with multiple japanese meal!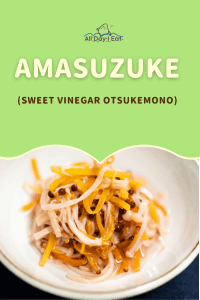 Print
Enoki Mushroom Recipe | amasuzuke (sweet vinegar otsukemono)
½

bunch white enoki mushrooms, bottom removed

½

bunch brown enoki mushrooms, bottom removed

½ cup

carrot, shredded

½ tsp

salt

2

Tbsps sugar

½ cup

rice vinegar
Instructions
Heat a small sauce pan and add the salt, sugar and vinegar. Heat until the salt and sugar have dissolved and remove from heat.
Heat a medium sauce pan with 3-4 cups water and a dash of salt. Once boiling, add carrots and enoki mushrooms broken apart, blanch for 1-2 minutes.
Drain vegetables and use a strainer and spatula to gently press residual moisture from the vegetables.
Transfer to a glass container and combine the seasoning with the cooked vegetables and allow to rest at least 8 hours or overnight.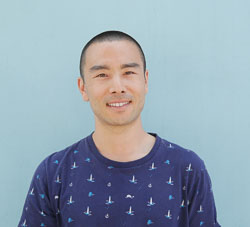 Konnichiwa! (Hello!) I'm Pat Tokuyama, a Japanese tofu cookbook author, who travels for music, food, and adventure. If you like Japanese tea, checkout some of the newestorganic japanese teas now in stock!!
** Curious about the Plant Based Japanese Cooking Club? ** Learn more here!

have you tried using amasuzuke in your cooking yet ?
now you have 3 delicious ways of enjoying japanese enoki mushrooms – with a sweet vinegar seasoning!
which do you think you'd try first?
this one or the enoki mushroom with wasabi or the one that you learned about in the last post ?
lmk in the comments!