Today, what we're gonna be doing is making tonyu ice cream, which is a soy milk-based ice cream.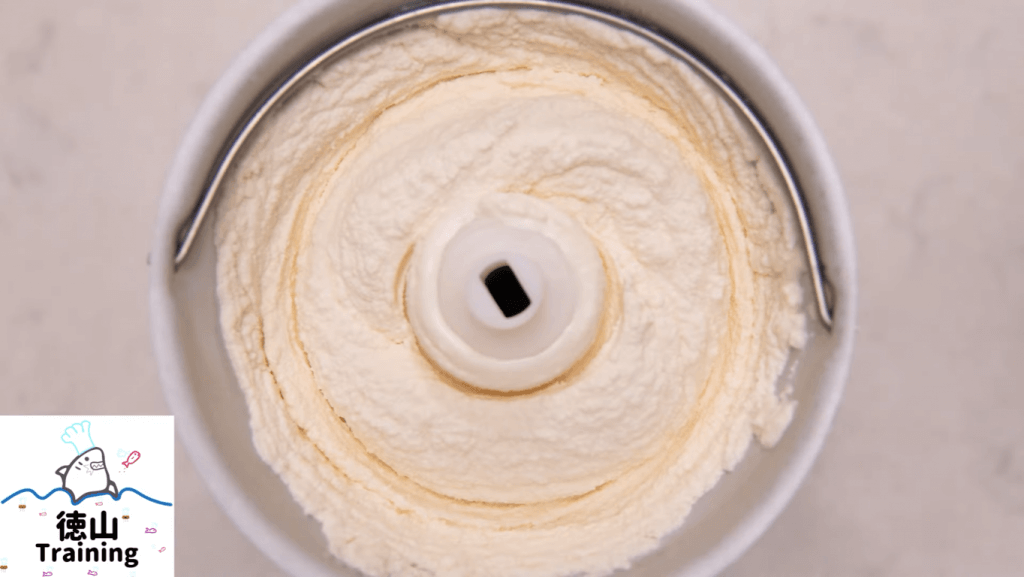 If you like honey and you like ginger, chances are you'll like honey ginger ice cream!
This one's made with homemade soy milk.
And because of that, it might be just a little healthier than ice cream made with whole milk.
Tonyu (soymilk) ice cream. Tonyu aisu, for short. Japanese like to abbreviate everything.
Instead of ice cream, they say aisu!
For making the ice cream, we will be using my Breville Smart Scoop Ice Cream Maker!
Tips for making delicious soy milk ice cream
Where most people may fail in their homemade soy milk ice cream endeavors is by using either store-bought (tetra pack) or diluted fresh soy milk (non-thick).
In order to avoid an icy texture, you need to use thick soy milk.
If you live near a soy milk maker, you might be able to get some. Otherwise, your best bet is to make the soy milk yourself.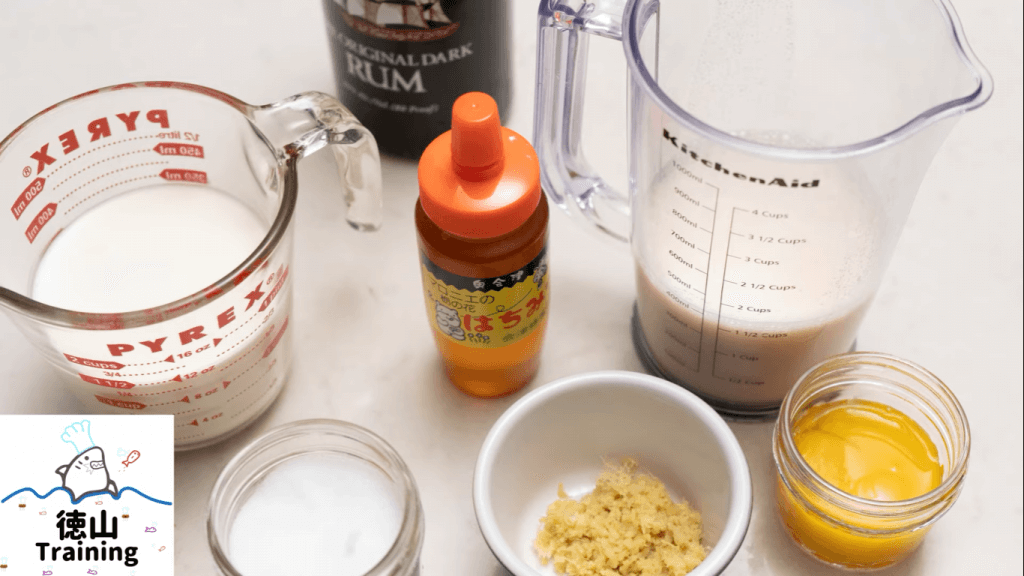 Once you've cooked the custard and you don't want to eat the ginger, make sure to strain it with a fine mesh strainer.
A nut milk bag can also be used, but it's gonna be hot so you have to be careful.
Make sure that you use raw soy milk. That would be the best.
Otherwise, if you're using store-bought, make sure that whatever it is that you're buying doesn't have any additives or flavoring.
Otherwise, You're gonna get a little bit of a different outcome than what I just made.
So, if you want a very strong rum flavor, you could consider increasing the rum to maybe two tablespoons to three tablespoons.
And make sure you get good, strong-flavored honey. I've had good results with Neem honey.
If you can find Neem honey, that one has a very strong flavor as well.
Orange Blossom honey is another good one.
Buckwheat honey also has a very distinct and unique flavor.
Some people may not like it. I think it's pretty good.
Print
Soy milk ice cream with Honey and Ginger
1 ½ cups

soy milk

1 ½ cups

heavy cream
dark rum

2 ½

to

3

cups grated ginger

3

egg yolks

¼ tsp

salt

4

to

5

tbsp honey
Instructions
Mix egg yolks, soy milk.
Whisk until they are mixed together.
Add in 4 to 5 tbsp honey, a pinch of salt, and grated ginger.
Whisk until everything is mixed together.
Pour the mixture in a saucepan and heat to about 165-170 F.
Once the mixture reaches the specified temperature, stir in the heavy cream to cool the mixture.
Set up an ice bath using a bowl, some water, and ice.
Transfer the mixture into a metal bowl and place it on top of the ice bath. Let it cool for about 20 minutes or so. Stir occasionally.
Pour the mixture into the ice cream maker and start the process.
Add 1 ½ tbsp of rum into the mixture.
Once the ice cream maker is done churning, remove and place in a container.
Serve and enjoy.