would you enjoy cooking a quick and delicious bean sprout and tofu stir-fry? how about if we used a fermented soy sauce and rice ingredient to take things up a notch? in this post we'll be using some shoyukoji (soy sauce koji) for extra flavor, umami and texture!~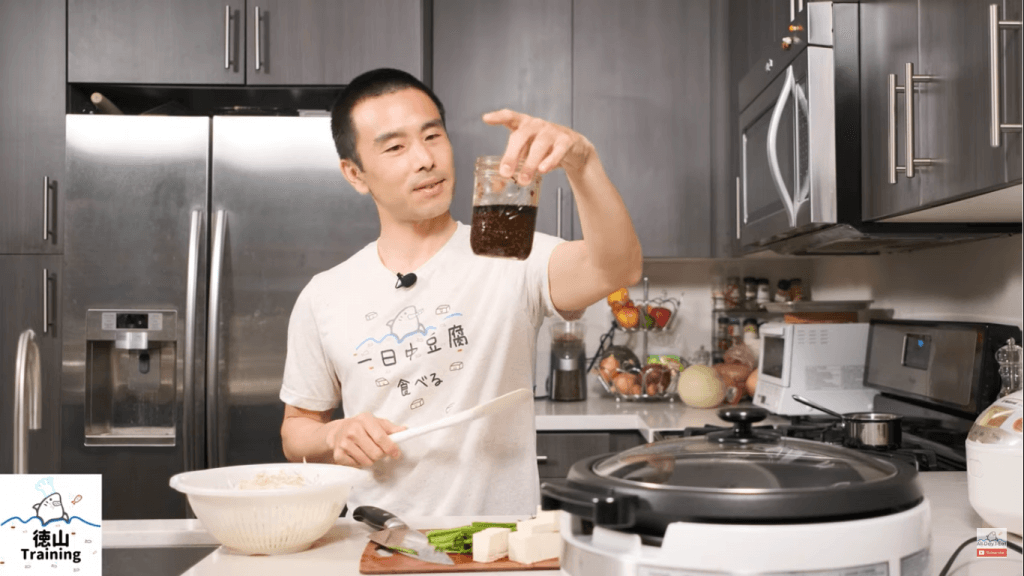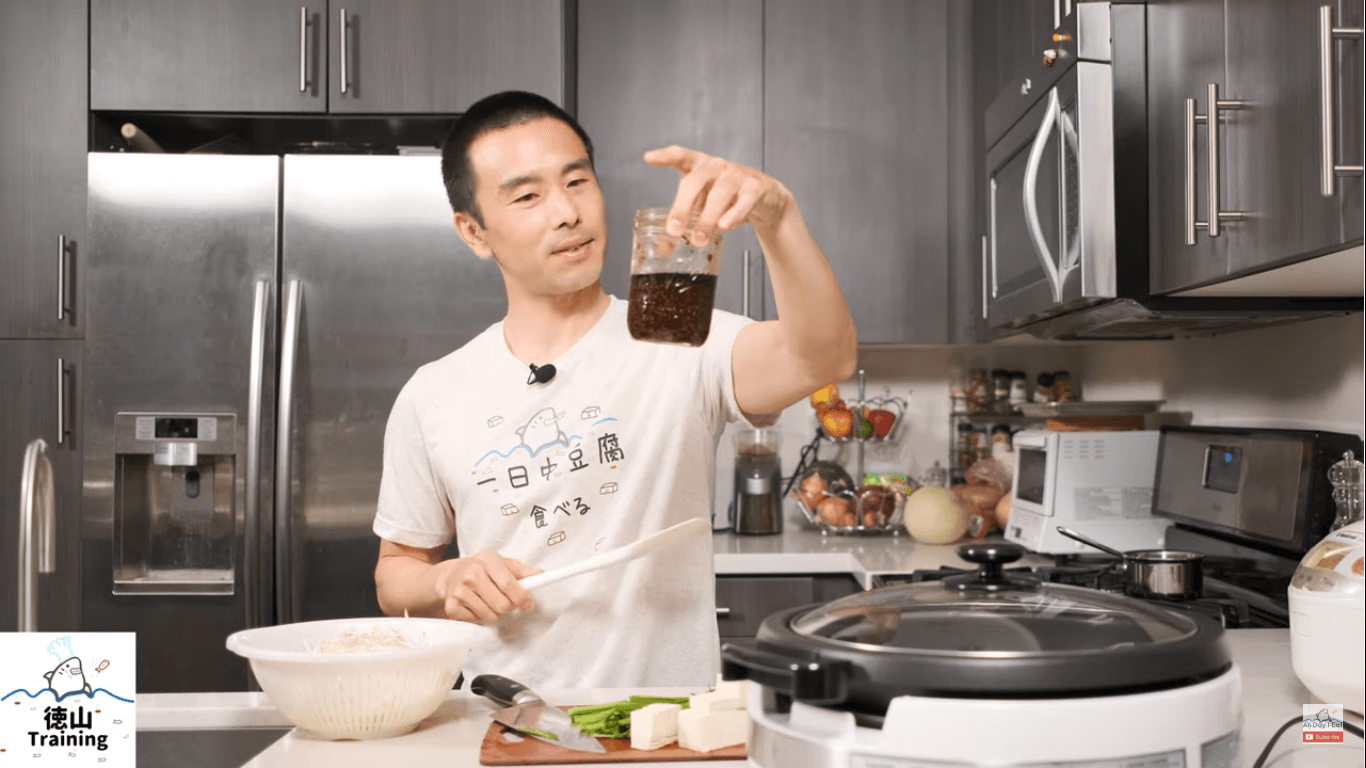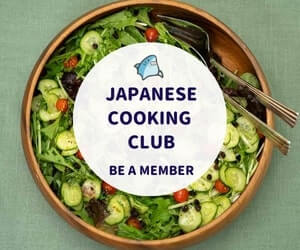 What is shoyu koji 醬油麹 ?
Shoyukoji, if you've never heard of that before, is a soy sauce and koji rice mixture.
Komekoji is what is used, along with shoyu or soy sauce.
All you gotta do is mix the komekoji and soy sauce together and let it rest for about 5 to 10 days.
But it's very, how would you call it?
Delicious and highly recommend that you try it if you haven't already. 
Especially if you think soy sauce is good tasting, then you're probably going to like shoyu koji, which is shoyu that's been naturally enhanced.
It has plenty of umami and a little bit of a unique flavor is very subtle. 
A little more so than the popular shokoji which is salted koji.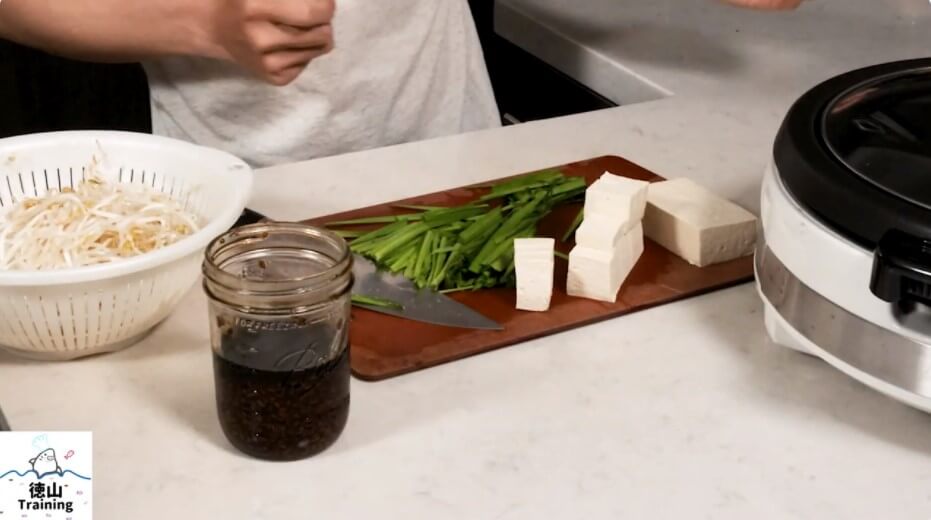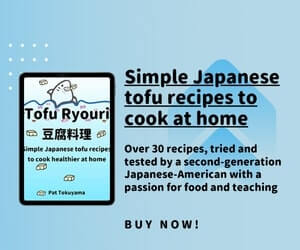 shoyukoji with bean sprouts and tofu ingredients –
As usual, I have all of my ingredients ready to go!
And we're gonna be doing this on the little Zojirushi Hot Pot that I have here.
I have about a half block of tofu cut up into little pieces as I usually do, and we have about a half bunch of nira, which are garlic chives.
And I have one small pack of moyashi also known as bean sprouts- 9 ounces worth, so one bag.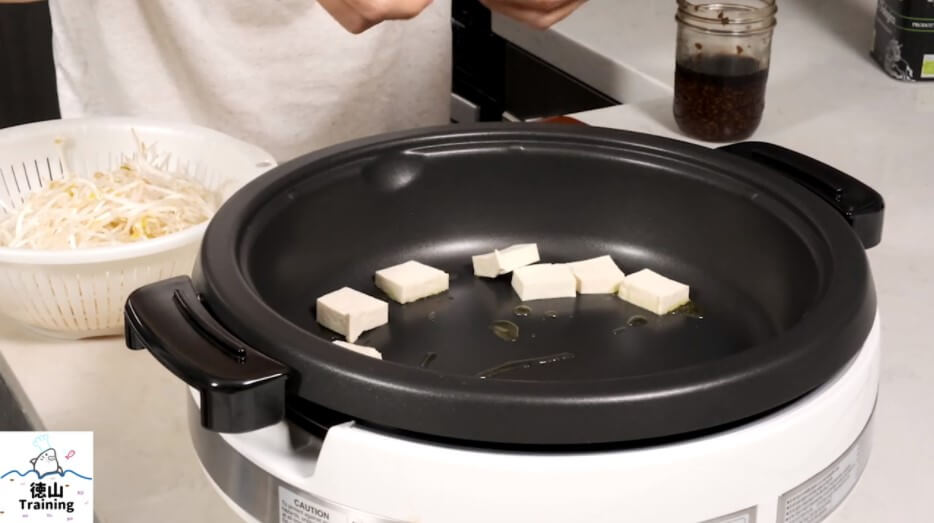 cooking this Japanese tofu stir fry
What we're gonna do is we're gonna cook the tofu pieces first; get a little bit of a crust on here. 
These have been removed of excess water, so it's not going to really splatter too much.
And of course, if you don't have tofu for whatever reason, you can use chicken; this is just about a half block of tofu so use a similar amount.
As soon as the tofu pieces get a nice little crust on the bottom, throw on the nira, let that cook and soften up; and then the moyashi – bean sprouts  
and let that cook and once it's heated through, it'll be ready to eat.
So pretty simple and pretty straightforward. 
You can eat this as a main dish or as a side dish, depending on what your mood is, I guess.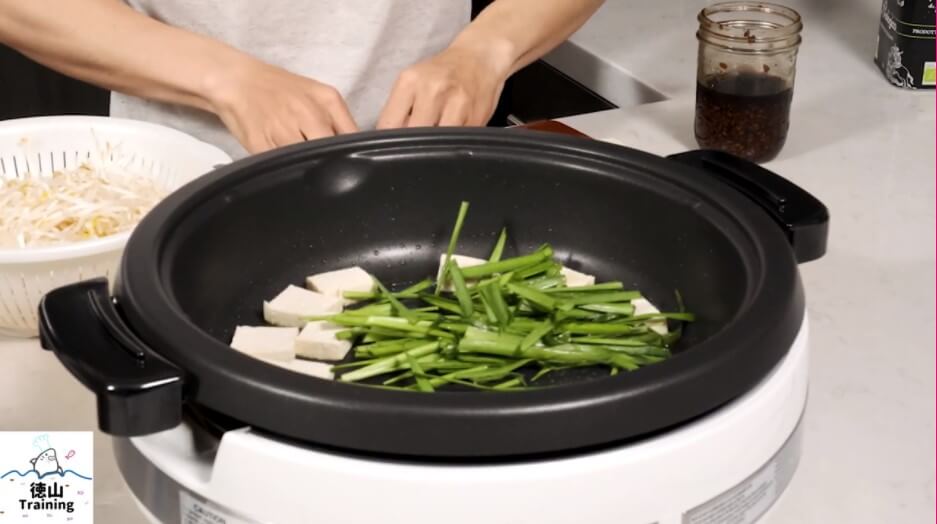 And shoyu koji is gonna be something that we're gonna be making many dishes with in the next few weeks so subscribe if you want to learn more how to use this magic ingredient! 
A few considerations for cooking this Japanese  stir fry
try extra virgin olive oil helps to give it an additional kick. 
You can also use some sesame oil like I mentioned.
If you can't find that nira for whatever reason, or garlic chives, what you can do is use regular garlic, so a garlic clove or two, plus some green onions.
The flavor is gonna be a little bit different, but it'll be pretty close since garlic chives taste like garlic. 
Tips for cooking with moyashi or bean sprouts
The first key point is not to overcook your moyashi.
Otherwise the bean sprouts will lose their crunch and become mushy.
And also unfortunately, because we're using a shoyu koji, and bean sprouts pack a lot of water… you're gonna want to make sure that you eat all of this on the same day that you make it. 
The salt from the soy sauce will draw out moisture from both the bean sprouts and the tofu, thus diluting the sauce and flavor in the process.
Print
Japanese style stir fry | shoyukoji with bean sprouts and tofu
½

block tofu (cut up into little cubes)
Nira (garlic chives) (chopped)

1

pack (9 0z) moyashi (or mung bean sprouts)

1 tsp

extra-virgin olive oil ((regular oil can be used as well))

2 tbsp

shoyu koji
ground white pepper
Instructions
Add the oil into the pan and heat it up.
Cook the tofu pieces first until a brown crust forms on one side
Note: You can fry both sides of the tofu if you want more crust
Stir in the garlic chives and bean sprouts
Cover for about a minute until the nira cooks and softens up
Add in the shoyukoji and a little bit of ground white pepper
Stir-fry the contents of the pan until everything is mixed together.
Serve and enjoy!
Notes
Remove excess water from the tofu blocks so they don't splatter too much when frying.
Of course, if you don't have tofu for whatever reason, you can use chicken.
Moyashi is a very versatile vegetable. You can use it as a side dish (goma-ae) among other things.
If you can't find nira (garlic chives), you can use garlic cloves instead.
Hope you guys give this a try and if you have any questions or comments, feel free to leave them below! 
and let me know…
have you cooked with shoyu koji before? if not, think you'll give a try?
lmk in the comments!