Today, we're going to make a quick and delicious bean sprout and tofu stir-fry using some shoyukoji!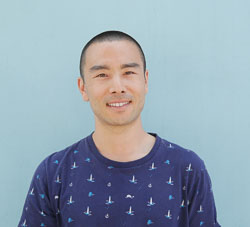 Konnichiwa! (Hello!) I'm Pat Tokuyama, a Japanese tofu cookbook author, who travels for music, food, and adventure. If you like Japanese food and it's your first time here, consider joining the new plant based japanese made simple community - to cook and be healthier today - with japanese food!!
** Curious about the Plant Based Japanese Cooking Club? ** Learn more here!

What is shoyu koji 醬油麹 ?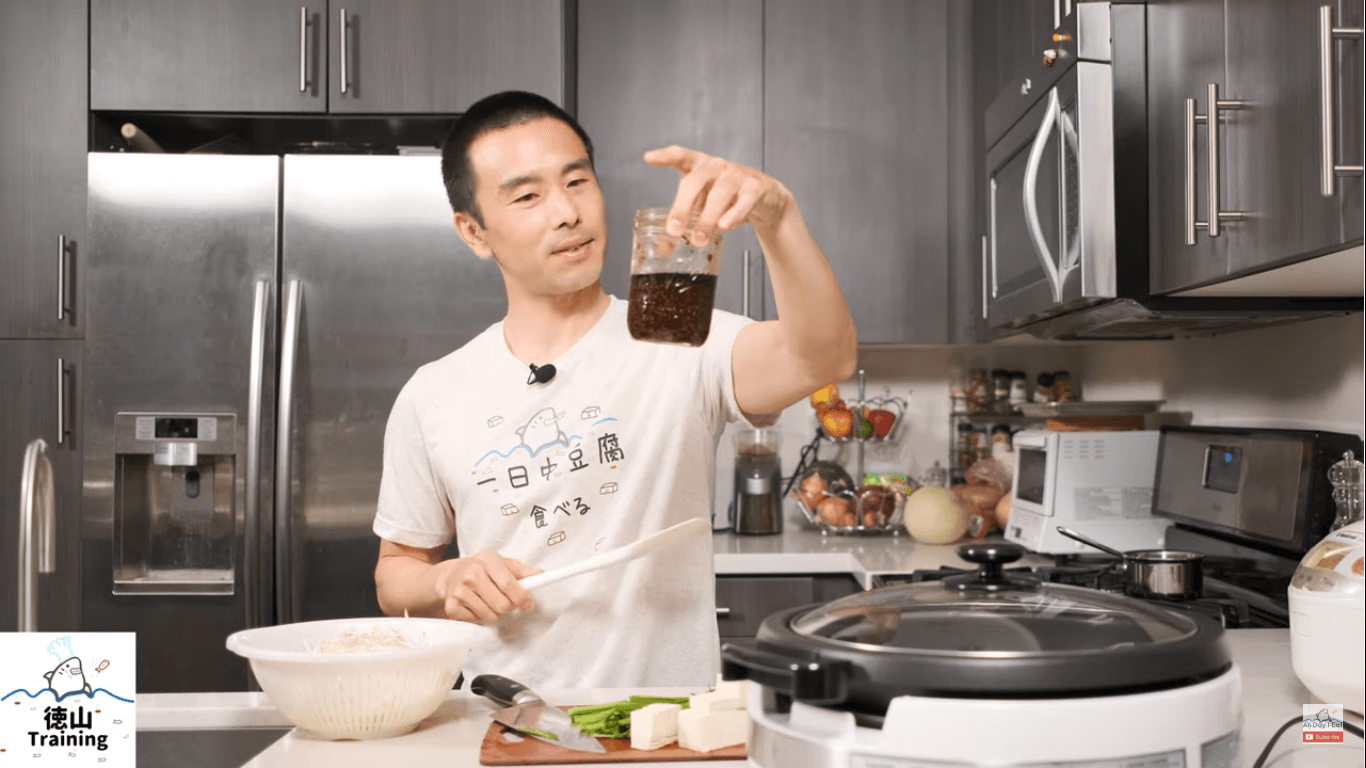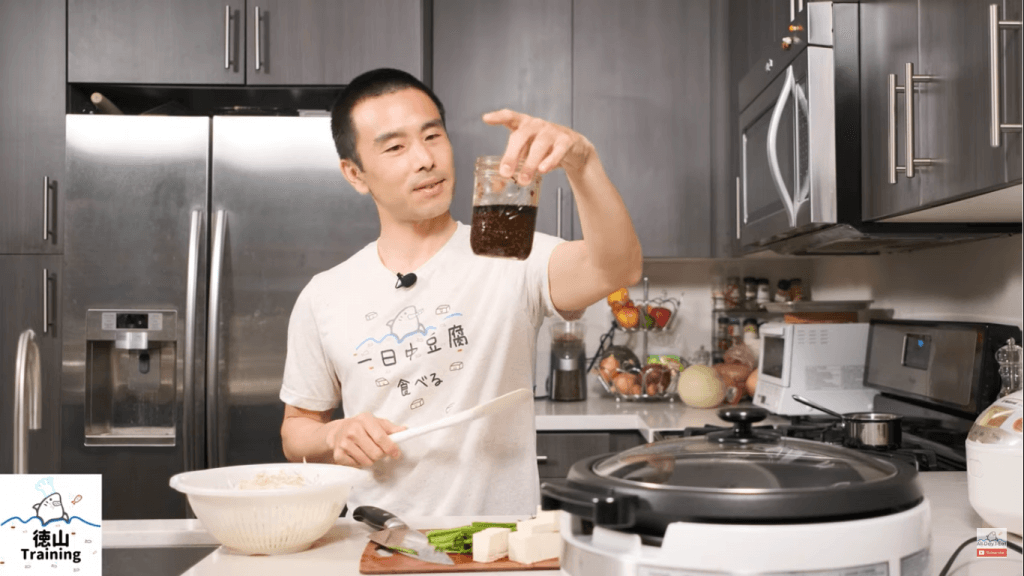 Shoyukoji, if you've never heard of that before, is a soy sauce and koji rice mixture.
Komekouji is what is used, along with shoyu or soy sauce, and you mix that together. Let it rest for about 5 to 10 days.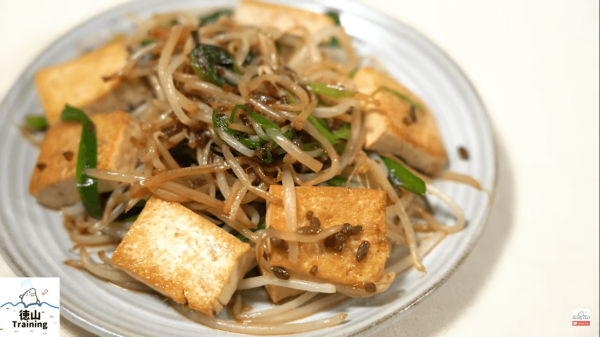 | | |
| --- | --- |
| | |
Add the oil into the pan and heat it up.

Cook the tofu pieces first until a brown crust forms on one side Note: You can fry both sides of the tofu if you want more crust

Stir in the garlic chives and bean sprouts

Cover for about a minute until the nira cooks and softens up

Add in the shoyukoji and a little bit of ground white pepper

Stir-fry the contents of the pan until everything is mixed together.
Remove excess water from the tofu blocks so they don't splatter too much when frying.
Of course, if you don't have tofu for whatever reason, you can use chicken.
Moyashi is a very versatile vegetable. You can use it as a side dish (goma-ae) among other things.
If you can't find nira (garlic chives), you can use garlic cloves instead.