would you enjoy a simple Japanese salad? how about if you got to enjoy it with one of the tastiest japanese style dressings? today we're making one of my favorites with my favorite fermented ingredient – shiokoji.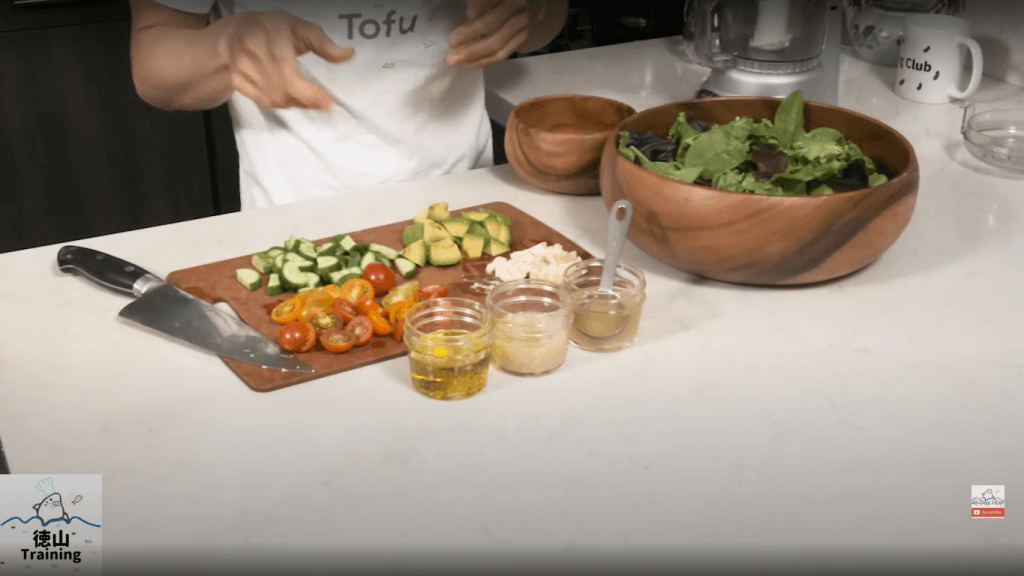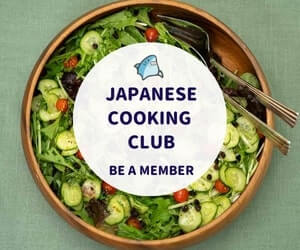 Shiokoji Salad Dressing made simple
I have a couple of special ingredients that you may not have had before in your kitchen.
Or if you have, then maybe you'll be extra excited to try this Japanese style salad.
The not so secret ingredient we're going to be using is shiokoji
that goes in the dressing of course and if you've yet to use shiokoji in your dressing
here's one you can start with.
this japanese dressing has just a handful of ingredients.
but dont be discouraged, while a ton of ingredients in a dressing can make it unique,
sometimes simplicity is best…
and in this case, you'll be able to fully enjoy the natural umami and delicate complexity shiokoji is famous for
and to top this tasty salad off?
some japanese style tofu 'cheese' also knoow as chizu.
What is tofu chizu?
Chizu is how you say "cheese" in Japanese with a Japanese accent.
Basically, what we did was we took a block of excess water-removed tofu, and we marinated it for about three days with some sake, some sugar, and some miso paste.
And the result 0almost tastes like cheese, surprisingly.
You might be surprised.
and if you've made tofu cheese before, i'm curious how you made it! lmk in the comments
another alternative to miso i've had success with is with sake kasu, might be difficult to find but makes for a satisfyingly flavorful sake flavored 'cheese'
That's what we're gonna be using as our humble little topping, (that's what I have here cut into little pieces)
curious on how to make the sake kasu cheese and other plant based japanese dishes? consider joining the japanese cooking club!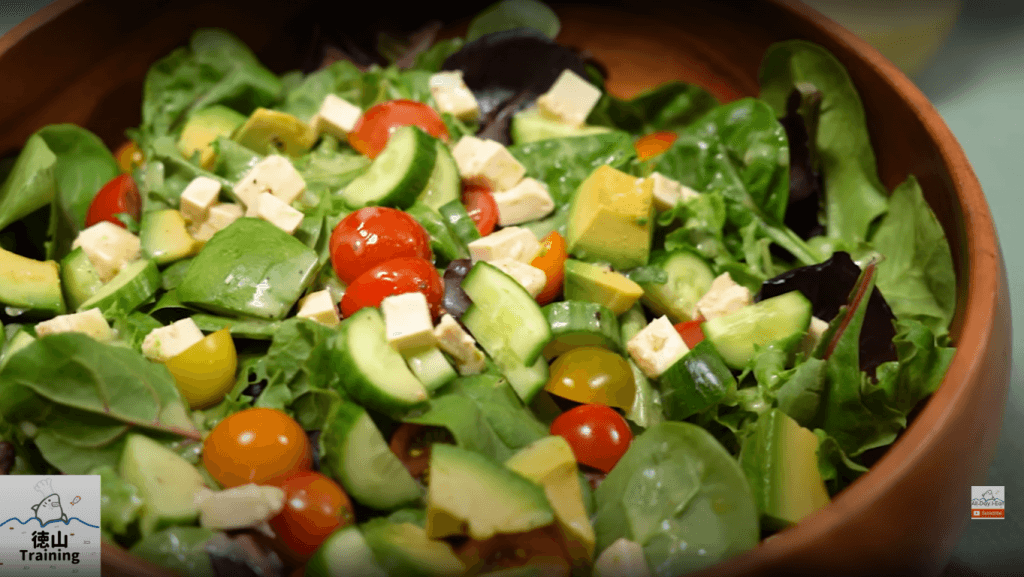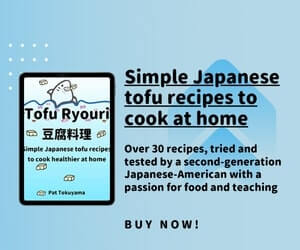 Tips for a delicious Japanese salad
For this salad, we used baby leaf greens, but you can also throw on whatever you have in season, or what you prefer to put in your salads
Quinoa is something I have sometimes.
You can add whole grains like farro.
You can use barley as well.
You can use tofu, regular tofu, and sprouts.
Basically, anything that you would want.
As far as making this Japanese?
In addition to the tofu, consider using Japanese cucumber, mizuna greens, kaiware daikon (radish sprouts), shiso, strips of nori and even ichimi or shichimi red pepper.
A few tips for the shiokoji dressing
The reason that we're processing it is that the shiokoji has rice grains in them, so you'll want to break those up so that you get a really thick emulsion, naturally.
If you've ever had issues with your dressing not turning into an emulsion, a quick and easy fix for that is to just process it.
You can use your immersion blender or you can use your food processor.
No need to add any salt because the shiokoji has plenty of salt.
Throw in some freshly-cracked 5-peppercorn blend pepper for a peppery accent.
If you have leftovers, you can also put this straight on some vegetables like cucumber, avocado.
Tomato salad is what I usually use for.
You can also drizzle it on steamed vegetables or blanched vegetables, like green beans or asparagus.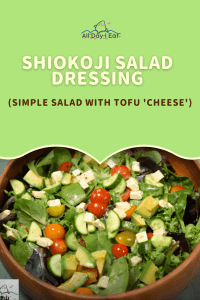 Print
Shiokoji Salad Dressing | Simple Salad with tofu 'cheese'
Author:
Prep Time:

1 minute

Total Time:

1 minute

Yield:

3/4 cup

1

x
Cuisine:

japanese
¼ cup

extra virgin olive oil

¼ cup

rice vinegar

¼ cup

shiokoji
freshly cracked pepper
Instructions
Put all the ingredients in a food processor and process until evenly mixed.
Pour over your favorite green leafy salad or steamed vegetables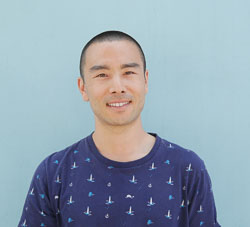 Konnichiwa! (Hello!) I'm Pat Tokuyama, a Japanese tofu cookbook author, who travels for music, food, and adventure. If you like Japanese tea, checkout some of the newestorganic japanese teas now in stock!!
** Curious about the Plant Based Japanese Cooking Club? ** Learn more here!

have you tried shiokoji in your dressing before?
what did you make ? lmk in the comments!
PS if you havent yet maybe subscribe so you dont miss any of my new japanese cooking videos