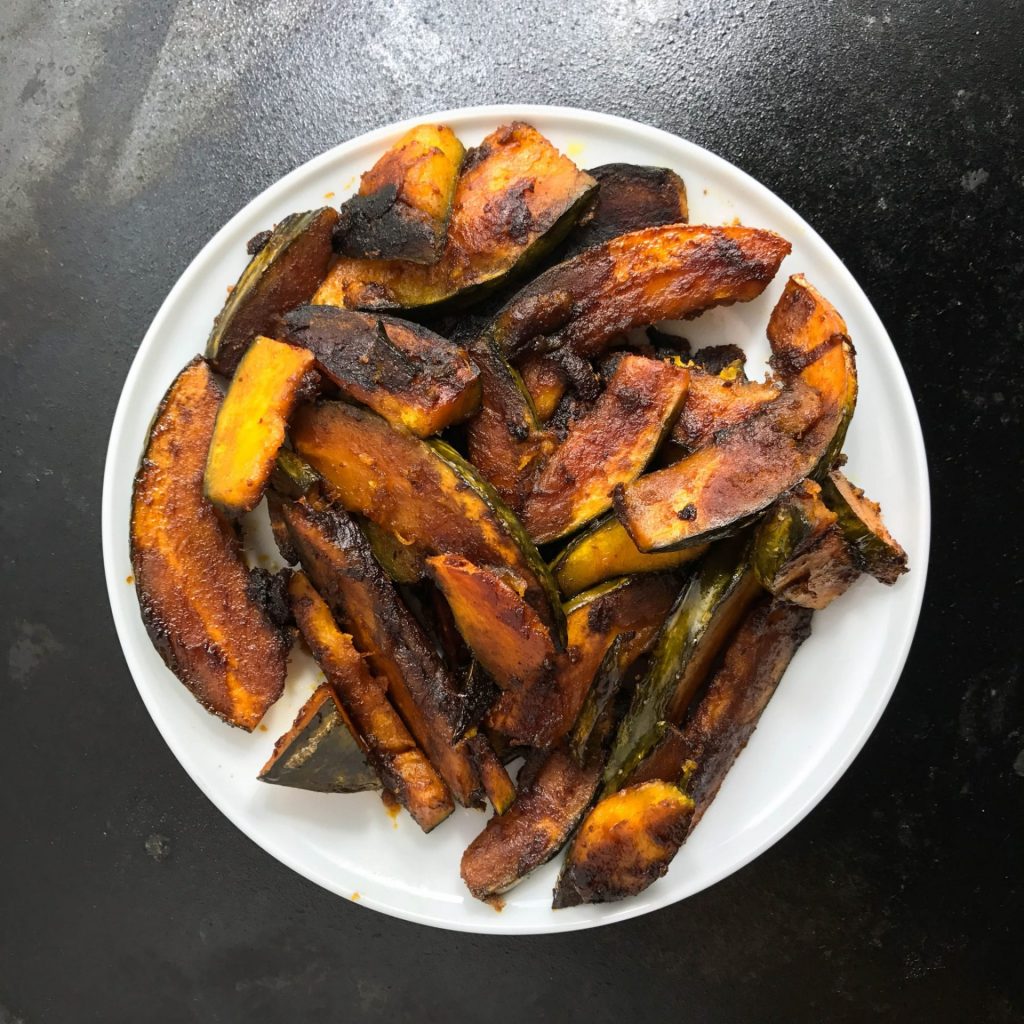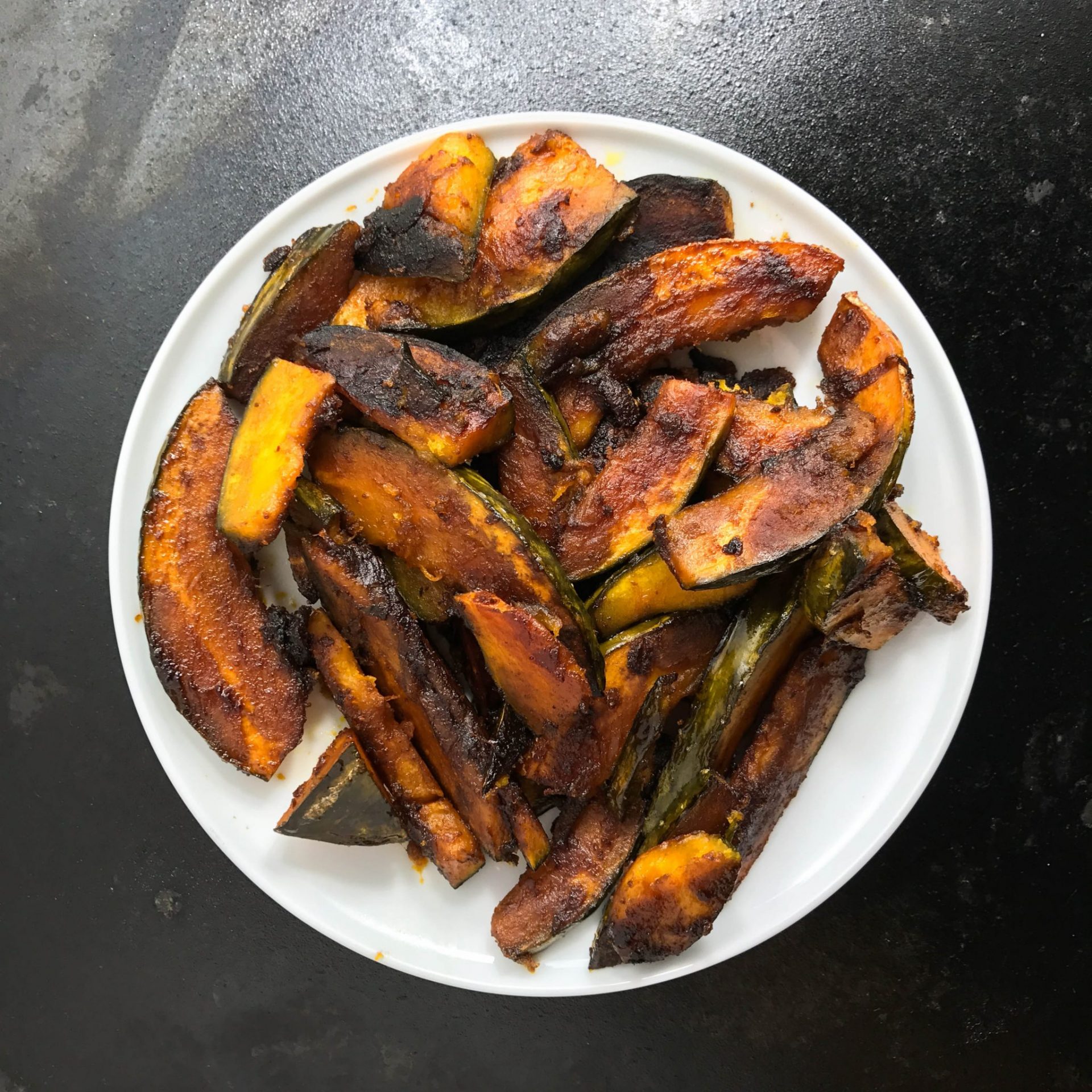 Hi. If you have been following me for a while you know how much I like kabocha (Japanese pumpkin).
I've used it in soups, salads, stir-frys, and desserts.
I don't think it will ever get old, as it's so versatile.
And all it is is a little green pumpkin.
It looks quite unassuming really. But that's how these things get you!
Just like the free samples at Costco or the farmer's market. Once you taste it, you just have to get whatever you just had!!
So back to this pumpkin.
Usually, it has a dull or dark green skin, but once you cut it open, you'll discover it has a pastel gold flesh hiding on the inside.
That gold pastel turns into a very rich and deep gold once you cook it. It's quite pretty in terms of natural food color I think.
You can also eat the skin which is nice, with no peeling required it's less work than other squashes! Pretty sweet aye!!
The seasoning on this is quite basic
But the kabocha has plenty of it's own flavor, so you don't need any fancy seasoning.
Sake, sugar, and soy sauce works like magic here.
The resulting combo is a delicate balance of sweet and savory.
Don't let the little green pumpkin intimidate you.
If it does, show it who's boss and eat it up!
This was the perfect side for my delicious meal pictured below.
In summary, I liked that kabocha was easy and quick to make.
If you end up buying a whole kabocha, you can probably use the other half for one of my other recipes.
So don't let it go to waste!
Stay tuned for the macaroni salad which is coming up next!!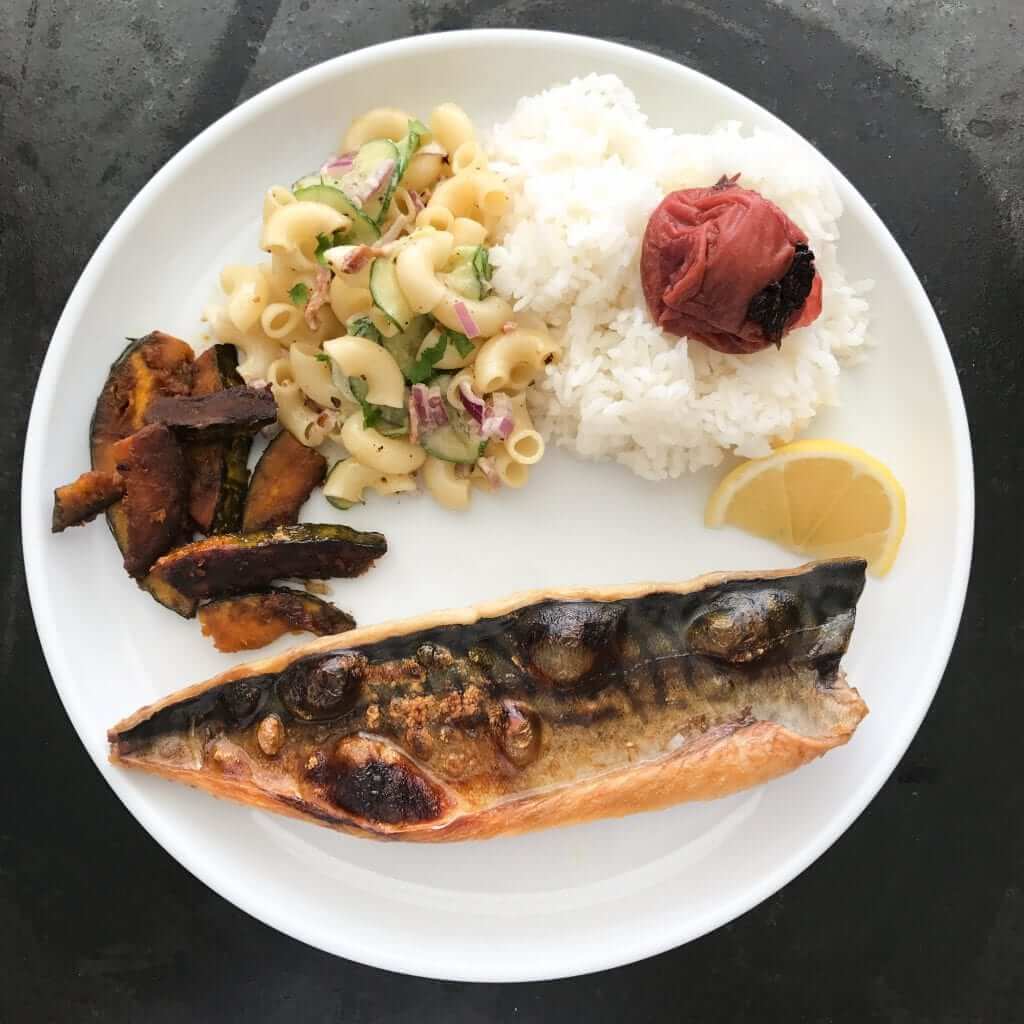 Here are the other parts of this weeks menu-
Japanese Style Broiled Mackerel with Salt (Shioyaki)
Japanese Style Macaroni Salad with Bacon, Cucumber, and Red Onion
For those keen on getting started cooking Japanese food, I've put together a quick reference on Japanese Food Supplies that can help get you started! Check it out if you haven't seen it yet!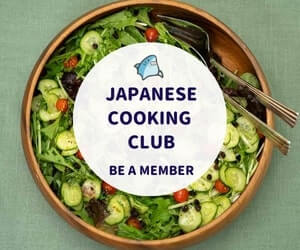 Sauteed Kabocha with Sake and Soy Sauce
Prep Time:

10 minutes

Cook Time:

20 minutes

Total Time:

30 minutes

Yield:

4

people

1

x
Category:

side

Cuisine:

Japanese
1/2

kabocha (thinly sliced~approximately 1/4in. thick)

3 Tablespoons

soy sauce

1.5

Tablspoons sugar

1 Tablespoon

sake
sesame seeds (toasted (optional))

3 Tablespoons

olive oil
Instructions
Prepare your kabocha for slicing by microwaving it to soften the flesh. (4-5 minutes on high should soften the skin)
Meanwhile, measure out the soy sauce, sugar and sake and stir to dissolve the sugar and set aside.
Once the kabocha has softened, slice into small pieces, roughly 2-3 inches in length and 1/4 inch thick.
Heat a large frying pan on medium heat and add the olive oil. Once the pan is hot, add the kabocha. Cook and flip each piece so that both sides have some light browning visible. (8-10 minutes )
Once the kabocha has started to brown, add in the soy sauce mixture and turn down the heat to low. Mix to ensure each piece is coated and allow the alcohol to burn off. Once the liquid has evaporated, it's ready to eat!