Today, what we're going to be doing is making omusubi also known as onigiri. Which if you didn't know, are rice balls that can be seasoned with either just salt, maybe soy sauce, shoyu, or filled with delicious fillings like we're gonna be making today!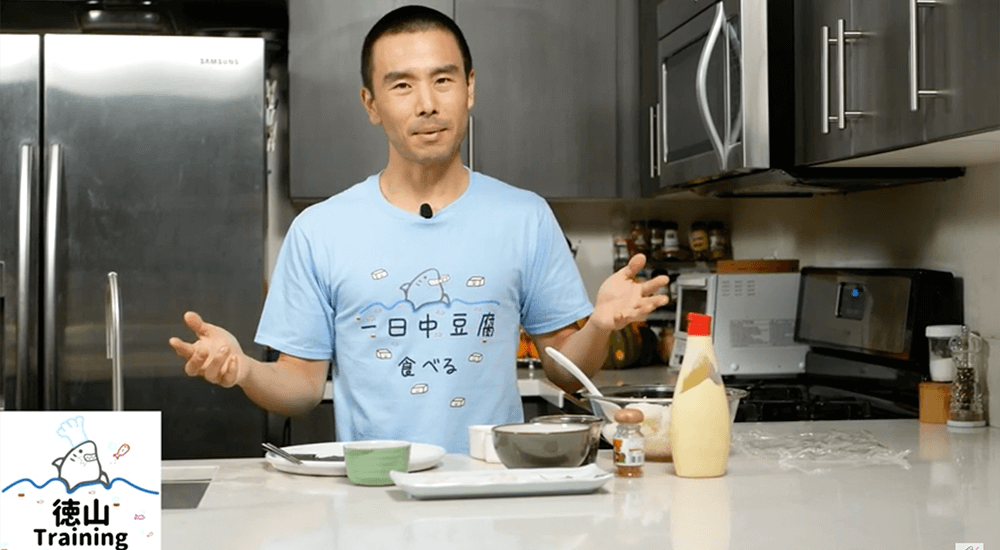 Omusubi? Onigiri?
Omusubi or onigiri are two different words for Japanese rice balls.
If you've been to a konbini (コンビニ Japanese convenience store in japan), you may find a small section dedicated to these little packets of goodness. Have you tried them yet?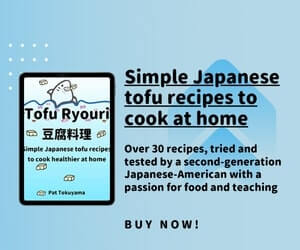 The many ways you can make omusubi
Onigiri can be filled with many savory fillings like tuna, salted salmon, and umeboshi. They're simple to make and even simpler to eat.
I have three pieces of umeboshi, tuna and mayo, and homemade tsukudani. What we're gonna be using is umeboshi that's been marinated in shiso with a little bit of salt.
I also have some homemade tsukudani, and this is leftover from my dashi.
Basically, when I make dashi, I always save the kombu, the kelp, to reuse and make tsukudani. This is a great rice topping. It also goes great with onigiri as well.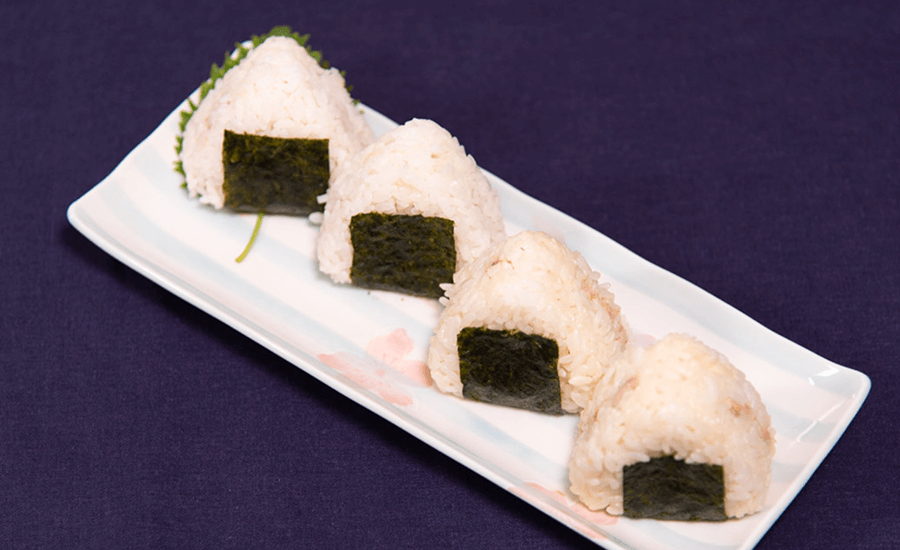 Tips for making the perfect omusubi
In terms of making the actual onigiri, before we get started, you can get something like an onigiri key or onigiri gata that helps to mold the rice into triangles.
You don't necessarily need one of those but if you do want one, they're available on Amazon.
And the good thing about it is that you can push down pretty hard, and then there are little flaps on the back that help you push it out when they're finished.
You can also do it by hand. I would recommend that you use plastic wrap or a lot of water on your hands so that the rice doesn't stick. That's a key point.
I have one large sheet of nori, dried seaweed, here that I cut into strips
So this is about 4 inches by 1 inch, and these are going to be used to go under the bottom.
You don't have to do it this way.
You can cover an entire omusubi with nori if you want.
You can save the umeboshi seeds to suck on! And they actually have a little nut inside. I didn't know that!
Somebody in my Facebook group mentioned to me that I should eat the seeds. And I took my hammer one day, and I hammered it out. If you actually hammer it, if you break it in half, there's a little nut inside. It has a little bit of umeboshi flavor, and that's pretty good! We'll save that for later.
Some people salt the rice. You can actually put salt when you cook it if you know that you're gonna be using it for onigiri. Or you can do it after the fact.
You can actually put salt in the water when you're using your hands.
Aside from adding a filling, you can also eat them plain, or seasoned with salt, butter and then grilled. These are called yaki onigiri. If you'd like to see one way I make them, check out my video on Yakionigiri.
Print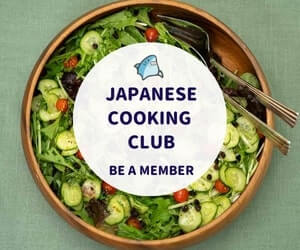 Omusubi 3 ways | Umeboshi, Tsukudani and Tuna!
2

dry cups japanese rice (cooked)

5 ounces

canned tuna one can packed in water (drained)

3

–

4

Tbsp kewpie mayonnaise
Shichimi pepper (alternatively lemon pepper)

1

–

2

sheets nori (dried seaweed) (toasted and cut into

1

x

4

in. strips)

3

pieces umeboshi

2

–

3

Tbsp tsukudani ((konbu seasoned and cooked))
Instructions
Cook 2 cups of rice in a rice cooker or on the stove according to package directions.
Once complete, turn off the rice cooker and allow it to cool.
While the rice is cooking prepare tuna (and other ingredients if using).
Using an omusubi mold or plastic wrap, measure about 1/4 cup of rice and shape into a half ball or half triangle.
Add in about 1 Tbsp of filling and then add another 1/4 cup of rice over the top of the filling. Press down firmly and shape either into a disc or triangle. Press harder than you think necessary, if you don't press hard enough the rice balls may fall apart.
Repeat for each ball of rice.
Once complete, wrap with a small piece of nori (dried seaweed) and eat!
Notes
If you know you'll be using rice for omusubi, you can add in a dash of salt, shiokoji or even small piece of
konbu for a bit more flavor.
If using your hands you'll need to wet slightly to prevent rice from sticking, but not so much that they're soaking wet. It's a fine balance and will take practice finding the right amount of water and also getting the shape right. If you're a beginner, it may be easier and cleaner to use a mold or plastic wrap.