Matcha actually grows from the same plant as green tea but you can easily distinguish them from the other when you buy them on the store. Matcha comes in powder form and involves whisking the tea powder and drinking it all. Green tea on the other hand comes as a loose-leaf and is prepared y infusing the leaves in water. Since matcha comes in powder form, it can easily be incorporated in many desserts.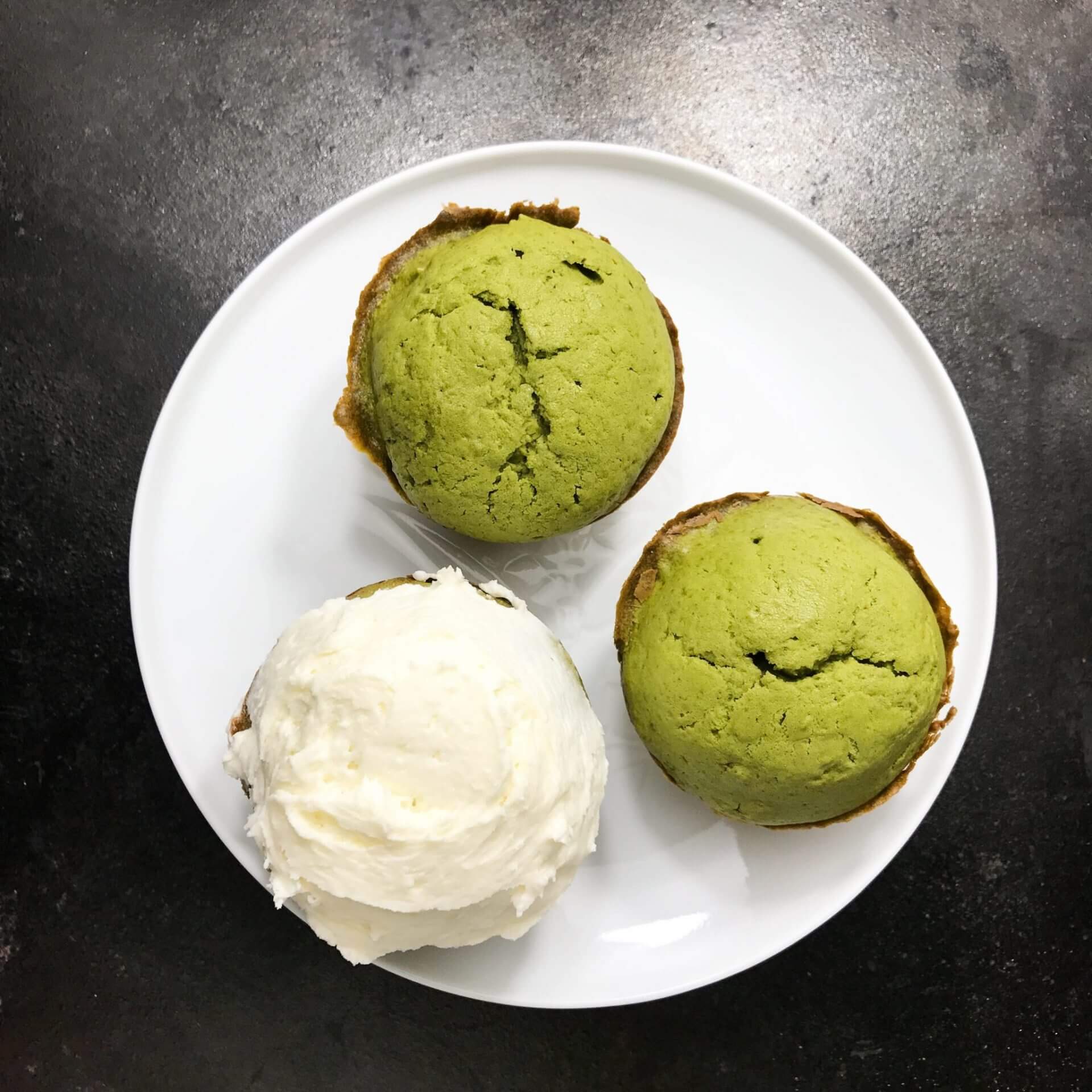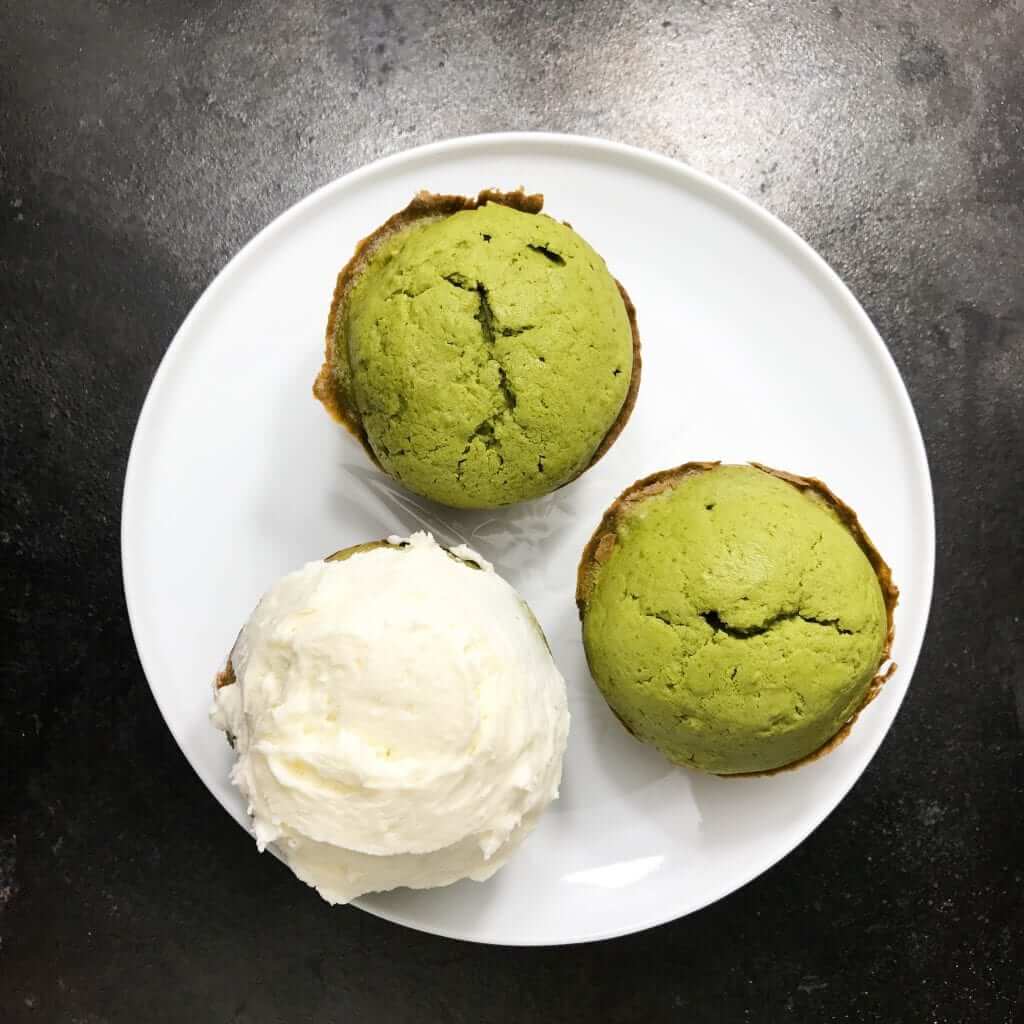 What are other uses matcha (抹茶-Japanese powdered green tea) has aside from drinking?
Here are some examples!
soba (buckwheat noodles)
other sweets like candy, crepes, ice cream, chocolates, shaved ice, pudding
baked goods like cookies, scones, waffles, pancakes
And of course, these delicious Japanese Style Matcha cupcakes!!
To celebrate St. Patrick's Day, I wanted to share these with you.
These are no ordinary cupcakes…
The cake base is light and fluffy. Two of my favorite things about Japanese cakes. You never feel like you are eating something super heavy/oily!  That could be good or bad I suppose.
The matcha tea adds a noticeably earthy and rich deep flavor to each bite.
And add to that, matcha is healthy for you too. It is green tea after all.
If only the buttercream was too right?
To sweeten these up, I used my go to buttercream recipe and rather than the usual vanilla, subbed in almond extract.
The result was a sweet and aromatic almond with deep earthy tea notes. If you ask me, I don't know how you could have made these taste any better.
If you have any ideas… I'm all ears.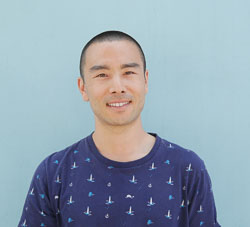 Konnichiwa! (Hello!) I'm Pat Tokuyama, a Japanese tofu cookbook author, who travels for music, food, and adventure. If you like Japanese food and it's your first time here, consider joining the new plant based japanese made simple community - to cook and be healthier today - with japanese food!!
** Curious about the Plant Based Japanese Cooking Club? ** Learn more here!

Matcha for first-timers
Some people find matcha a bit scary to try because it's green tea and when they hear green tea, not many are excited about it. But if I were to give someone a first taste of a matcha cake, this would be it.
It's a good way to introduce the flavor of matcha and tea to your taste buds.
Never had a matcha cake before? This is a good start for a recipe!
It's straightforward and tastes delicious. If you can make it by Friday, even better!
Don't forget to wear green this Friday!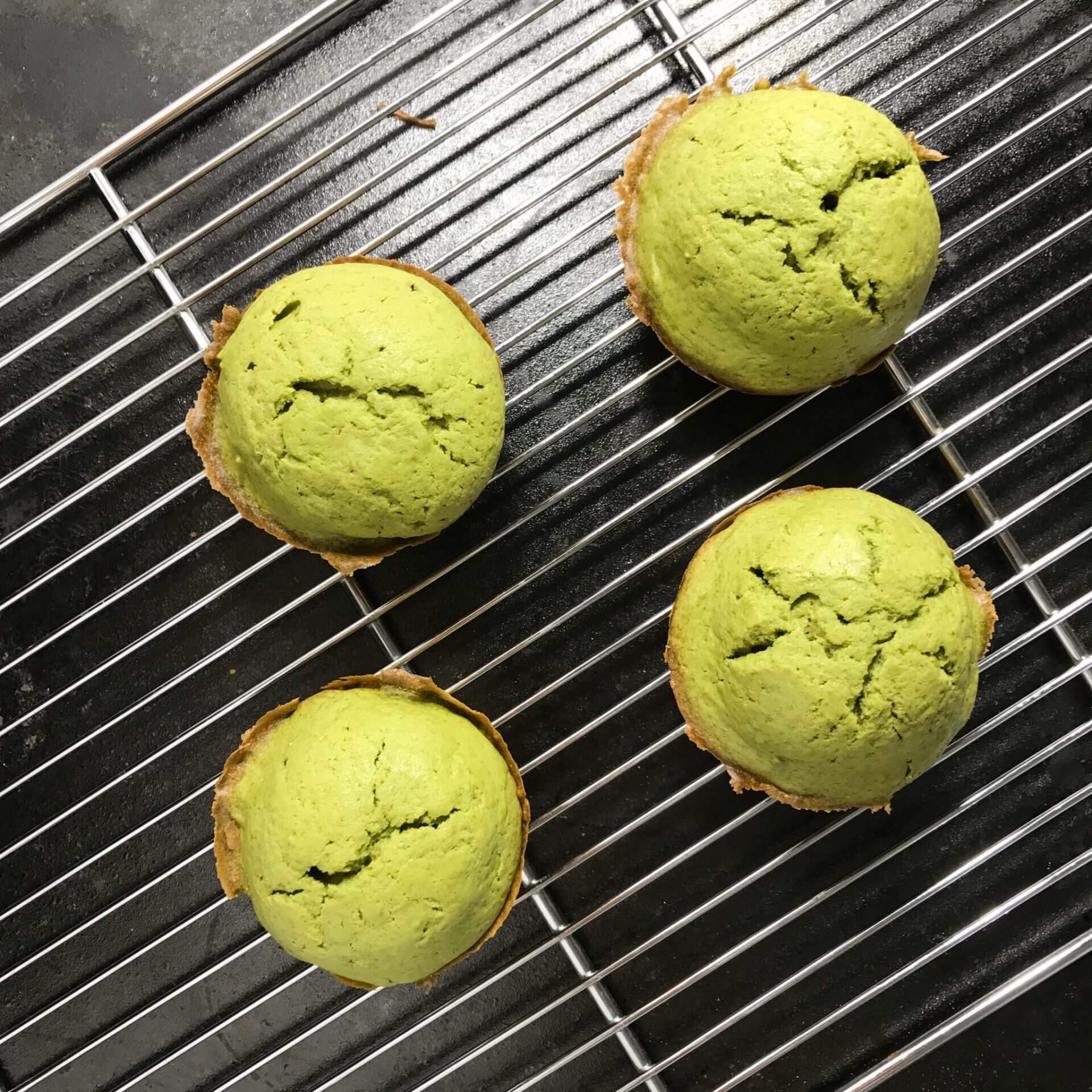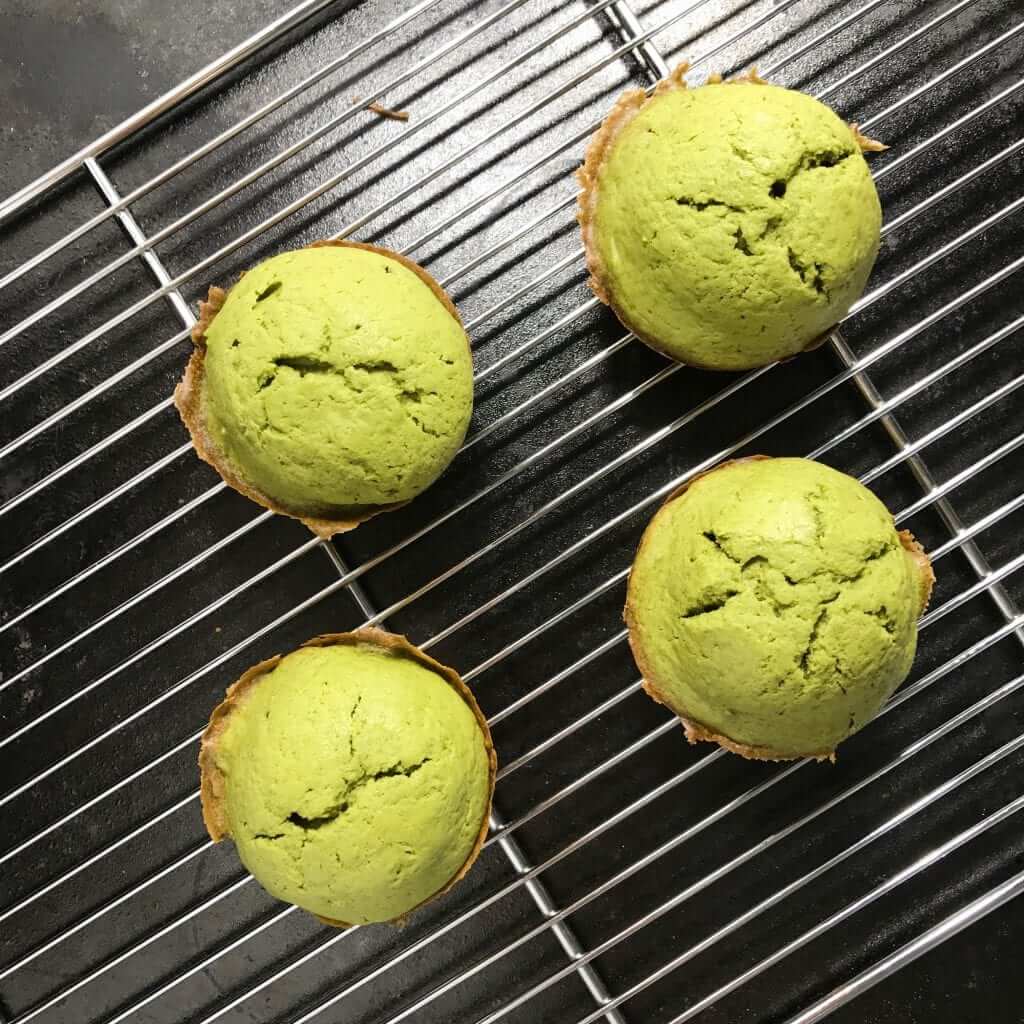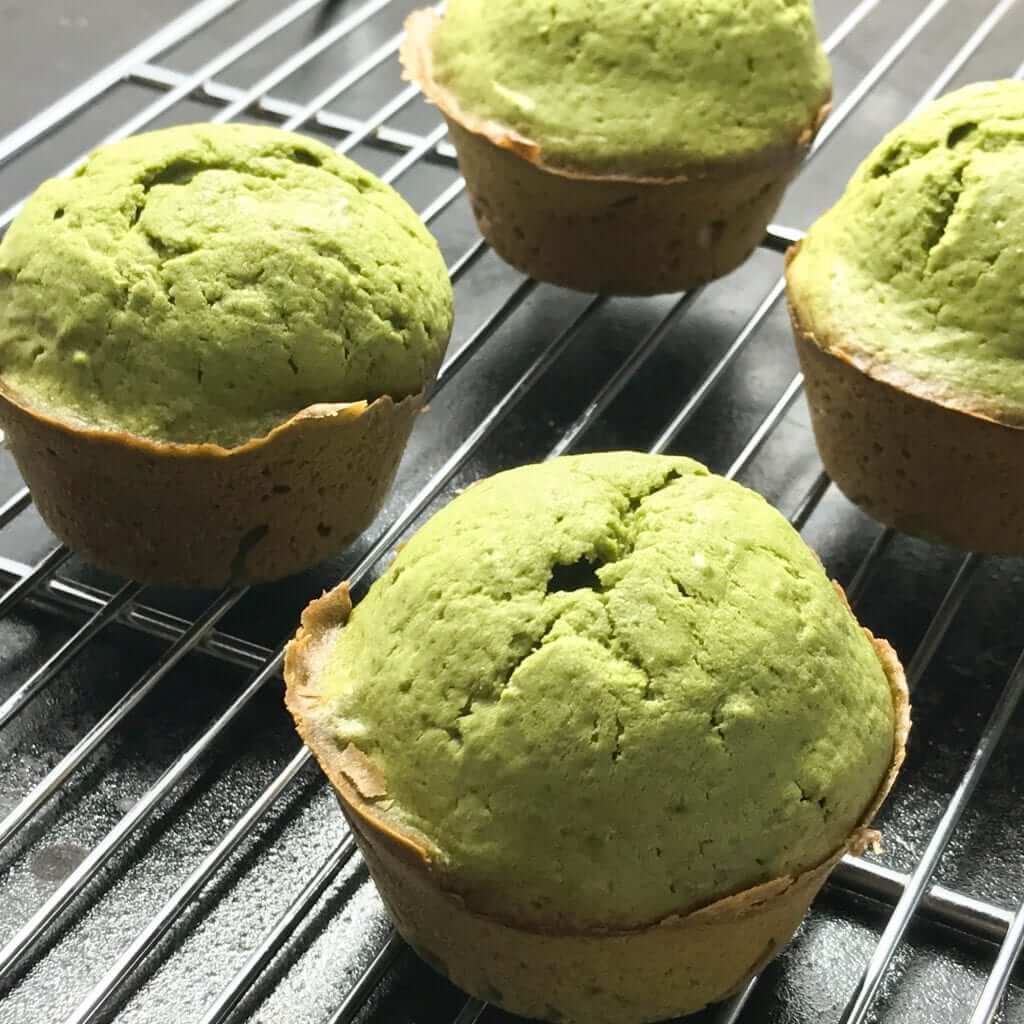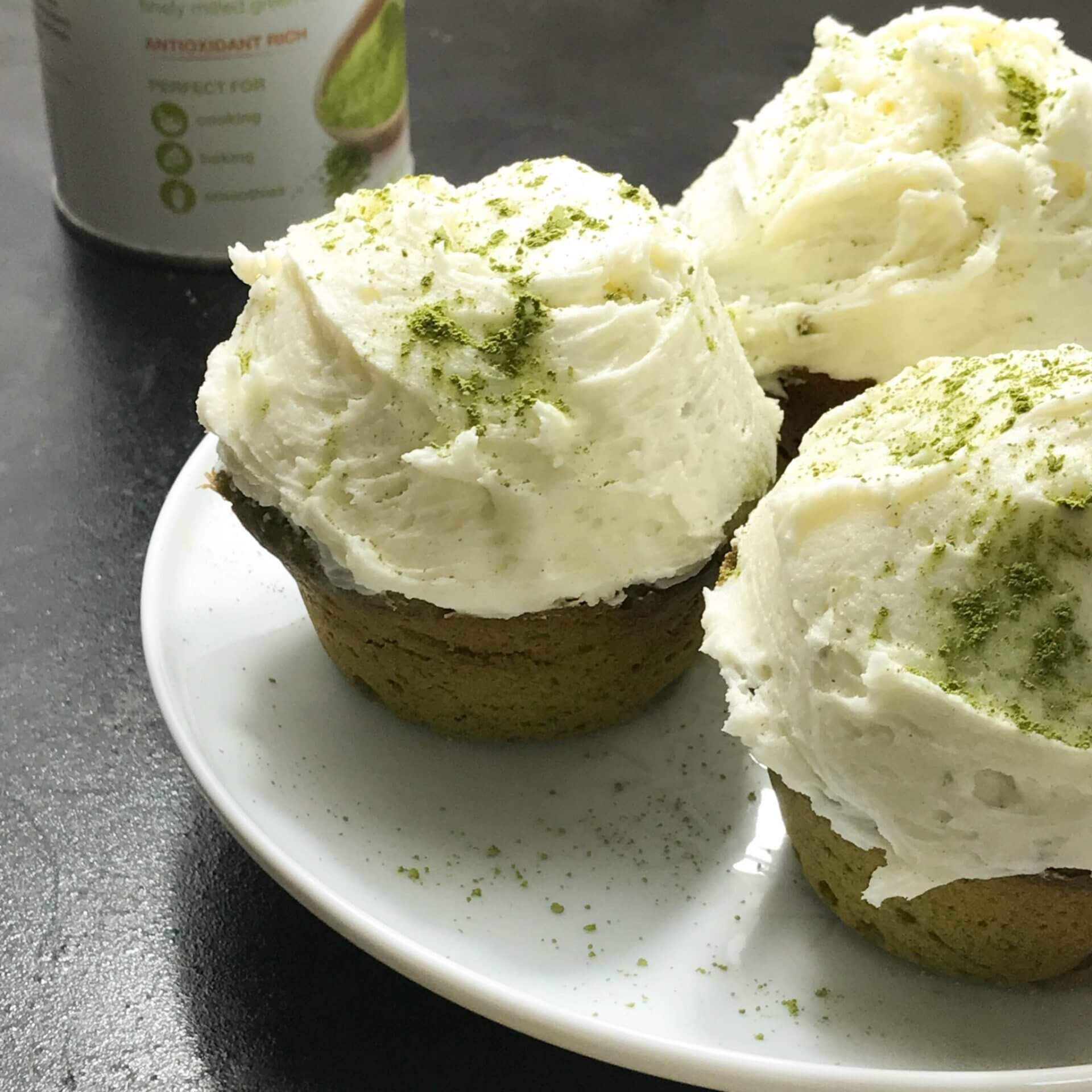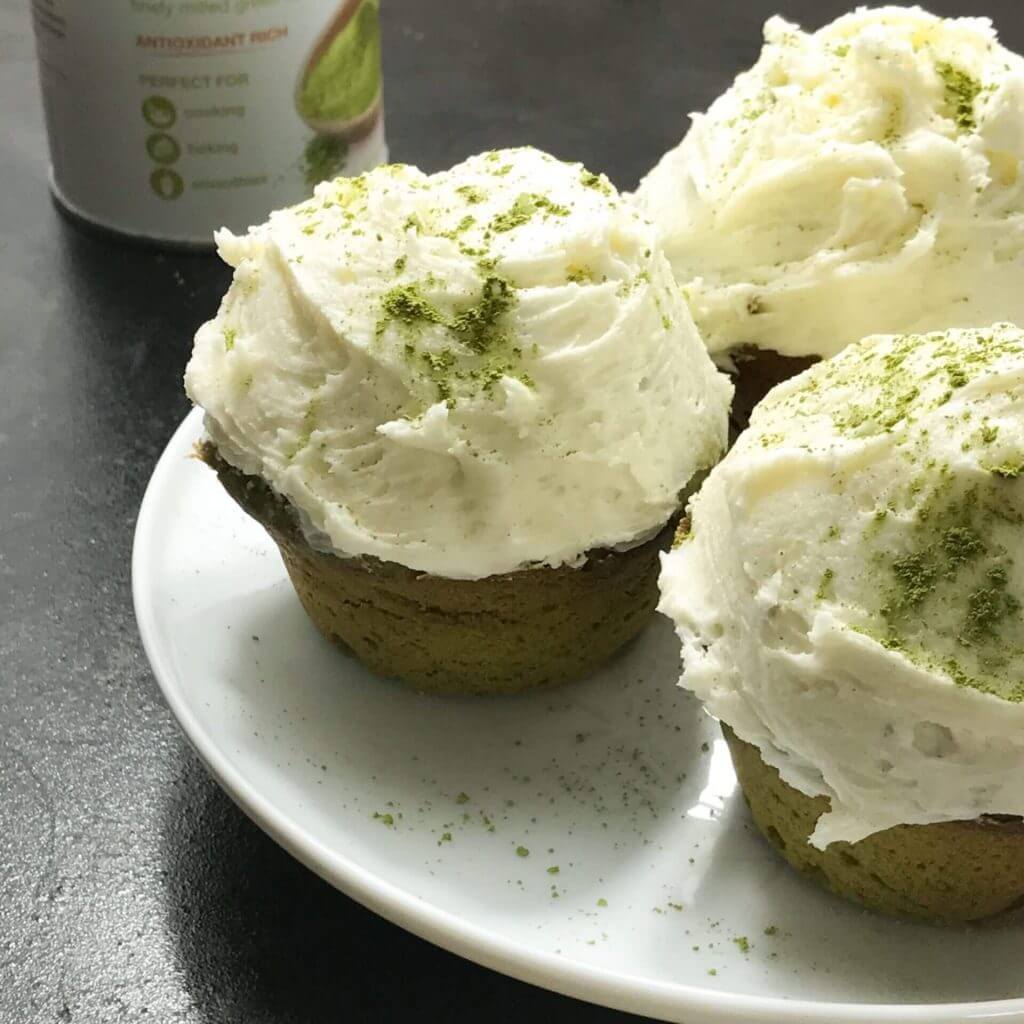 Save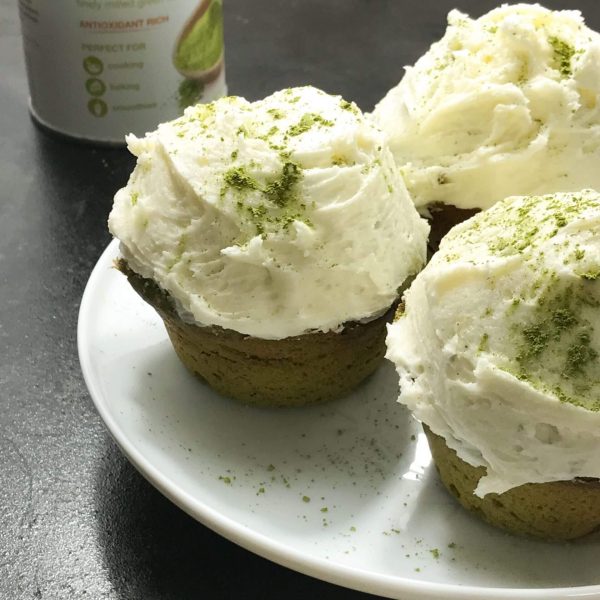 Almond buttercream frosting
| | |
| --- | --- |
| Almond buttercream frosting | |
First, measure out all your ingredients and have them ready.

Preheat your oven to 335F.

Starting with the butter, put it into a stand mixer and using a whisk, whip up until nice and fluffy. Add in the sugar and whip until incorporated.

Next add in the 3 beaten eggs and mix. Lastly, add the milk and mix until just incorporated.

Using another bowl, combine the dry ingredients and mix using a whisk.

Take the dry ingredients and gradually add to the wet ingredients and mix until just incorporated (should not look grainy).

Put batter into a cupcake pan and bake in the oven for 22-25 minutes.

Use the toothpick test to check for doneness. Once complete, remove from the pan and cool on a wire rack.
Almond Buttercream Frosting
As the cupcakes cool. now you can make the frosting!

Using a stand mixer and flat beater, combine the confectioners sugar, butter, the 4 1/2 Tbs. milk, extract and salt and beat on low speed until combined, about 1 minute.

Scrape sides if needed and gradually increase speed to medium. Continue to beat until fluffy, about 2-3 minutes. Spread on cupcakes and sprinkle with matcha powder!
if you cannot find the Japanese flour, hakurikiko, you may be able to substitute with cake flour which has a  similar protein content ~8%, but I haven't tried using cake flour yet. Will update this post once I do!