Iridoufu is essentially a tofu scramble. You can add all the things you normally might add to an omelette or scrambled egg, and you can even include eggs too.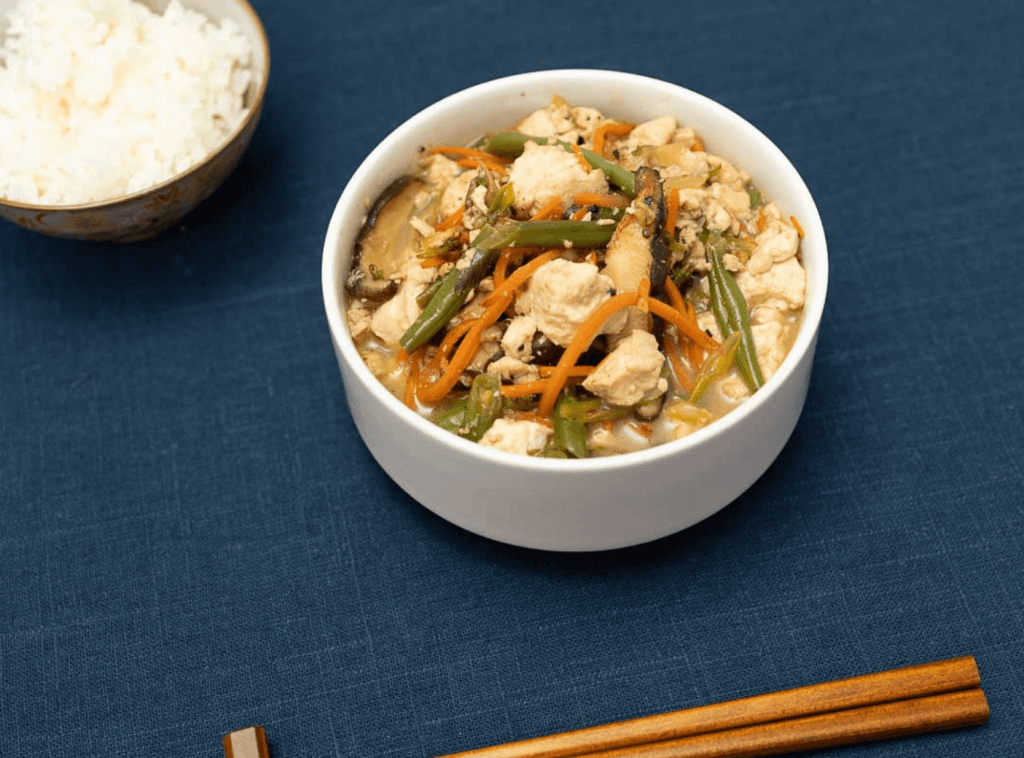 We kept this tofu dish meat-free (vegan) by using vegetable dashi. if you can't get vegetable dashi, you can use 1/4 tsp-1/2 tsp better than bouillon vegetable stock mixed in a little water or konbu dashi
Konbu dashi (stock), if you didn't know, is a dashi that's made with kelp (a type of seaweed) which adds a good base flavor that'll have you eating this iridoufu again and again!😛
The texture is almost like egg whites, but unlike egg whites, it'll never be rubbery.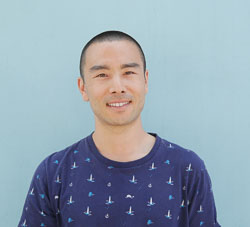 Konnichiwa! (Hello!) I'm Pat Tokuyama, a Japanese tofu cookbook author, who travels for music, food, and adventure. If you like Japanese food and it's your first time here, consider joining the new plant based japanese made simple community - to cook and be healthier today - with japanese food!!
** Curious about the Plant Based Japanese Cooking Club? ** Learn more here!

Iridoufu with vegetarian dashi stock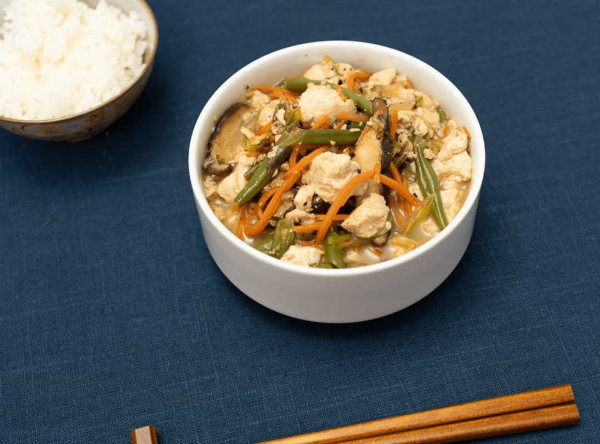 | | |
| --- | --- |
| | |
Microwave the tofu for 2 minutes. Meanwhile, prepare and chop vegetables.

Add extra-virgin olive oil and sesame oil to pan and cook carrots for 1-2 minutes.

Add in the green beans, green onions, and mushrooms and cook for 2-3 minutes.

Add in the dashi stock, mirin, and soy sauce. Add a dash of white and black pepper if desired.

Reduce liquid to desired consistency or until heated through.
Try making this with regular dashi for an equally tasty iridoufu!