Are you looking for a new way to enjoy Konnyaku? Well, you've come to the perfect place because today we'll show you how to make Konnyaku three different ways. And I'm guessing it won't be just three because you will be getting a bonus dish using the same ingredient. Let's go, ikuzo!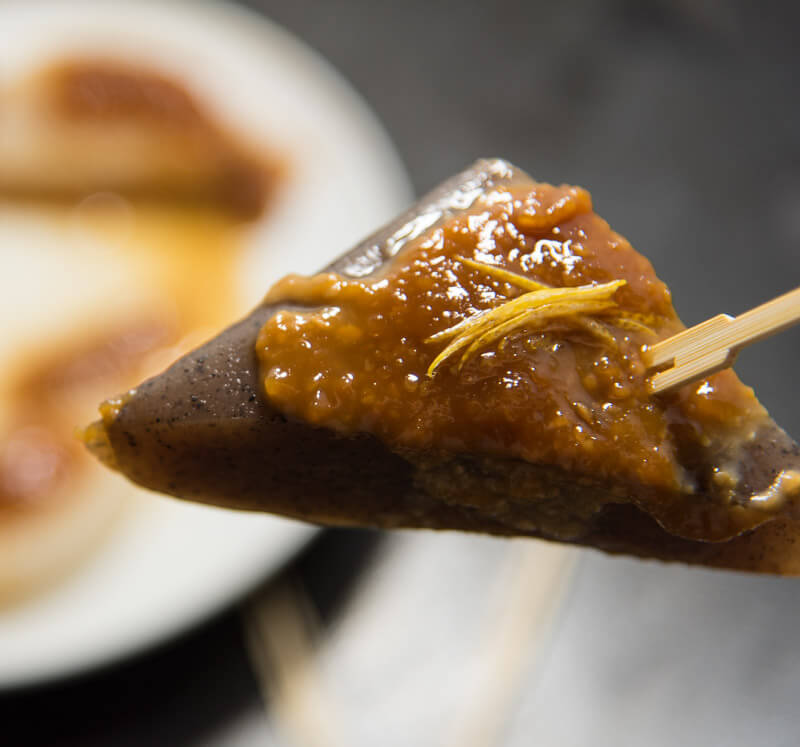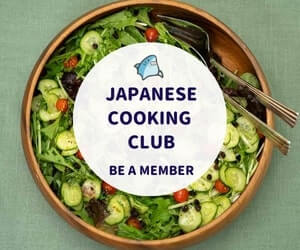 What got me into konnyaku
 Alright, let me tell you a story. I believe it is miso.
One of the first occasions I ate miso dengaku was with my family in Kyoto. We were on our way somewhere and ended up at a restaurant in the hills.
It was relaxing, and it had a tatami room, which is a flat where you sit on the floor. We also had some delectable tofu dishes (like you'll find in my tofu cookbook) along with konnyaku and some fu (namafu), a sweet, savory, chewy form of food coated in a flavorful miso dengaku. "Fu" refers to a processed food made with wheat gluten
And I'm pretty sure that was the turning point for me when I recognized that konnyaku is one of my favorite meals, especially when paired with miso dengaku.
How about you?
When did you first experience your favorite dish?
and if you haven't yet, let one of these 3 be your first!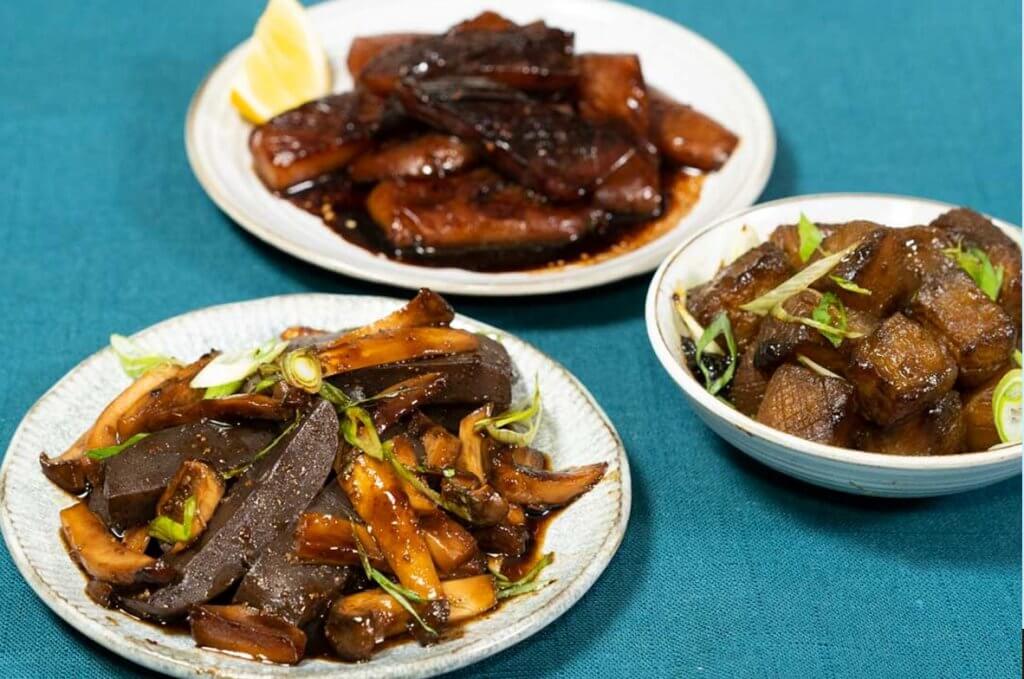 How to prepare sauteed (kaminari) konnyaku
Kaminari in Japanese means thunder. The name of our dish, kaminari konnyaku, was derived from it
The reason it's called that is because of the sound it makes when it's cooking on the stove. (insert a bit of scary thunder sound effects here.)
And we're going to be exploring 3 ways with which you can enjoy a good sauteed konnyaku.
This recipe is spicier than others, and I prefer it that way.
To spice things up, we're going to use shichimi, a seven-flavor pepper.
You might also use red pepper flakes or ichimi, a single pepper that is sweet and flavorful.
Do you prefer your food to be hot and spicy?
Let me know what you think in the comments! 
if you're afraid your konnyaku may explode or pop all over the place if you cut it, you have good reason to…
It may cause a mess, but I'd recommend using a deeper frying pan if you can.
If you don't have a deep-frying pan, you can use your Dutch oven instead or utilize splatter guards. Totally up to you!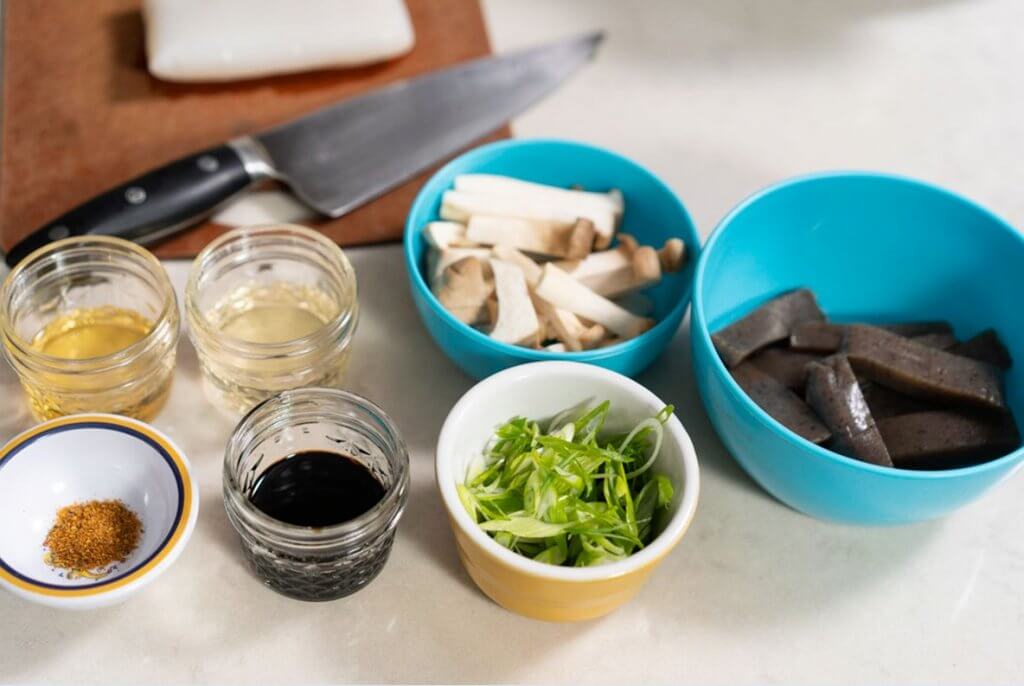 An easy way to supplement konnyaku in your cooking
Eryngii, often known as the king mushroom in English, is one of my favorite ingredients.
This Japanese mushroom has a very meaty texture and a mild flavor that makes it easy to season for various sauces. 
When you're searching for some extra protein and fiber, the king mushroom is an excellent complement to many different recipes.
And, if you're looking for a meat substitute, they're a great option.
Get all the details and the first konnyaku recipe here
As you may know, most of these konnyaku dishes are Japoanese side dishes, or "okazu".  So you'll want to be serving it in addition to a main course, soup and rice for a traditional Japanese meal. Yyuuummm!
Let me ask you a question before we go on to our next dish – Have you traveled to India before?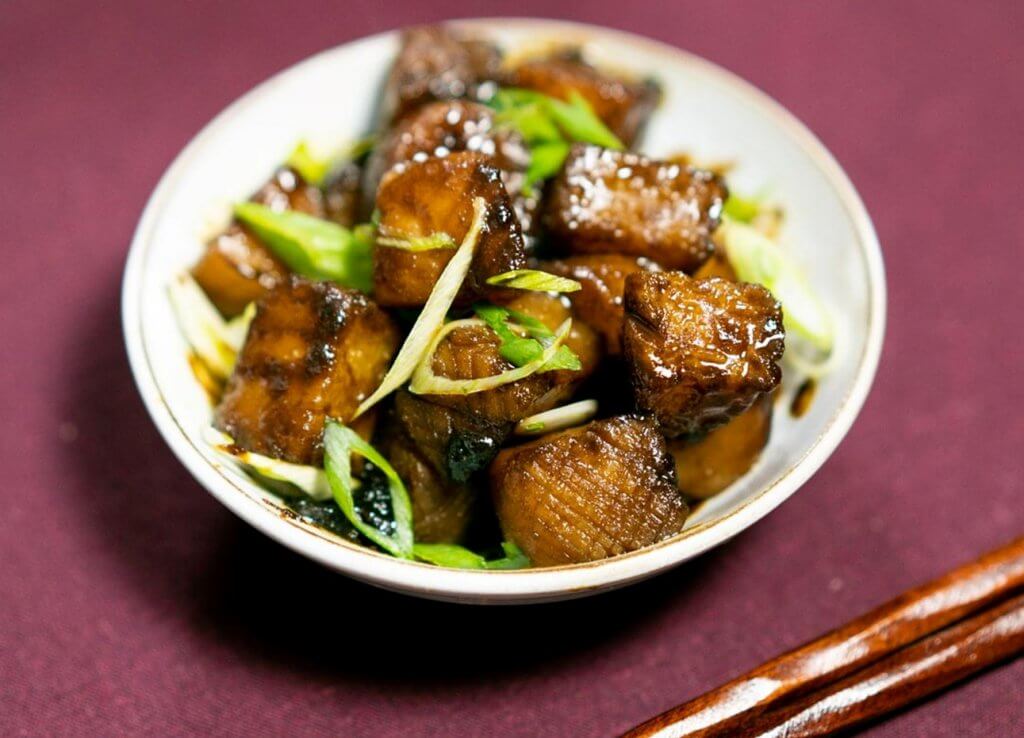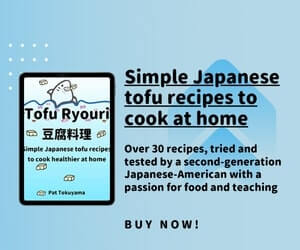 Japanese curry seasoned konnyaku
IT's said you haven't truly traveled until you've visited India.
Well, since I've been there, I can relate and agree totally with it. What about you?
One of my favorite countries to visit is India.
Oh, I'd absolutely return once the restrictions ease.
It was a sensory experience regarding the sights, scents, and sounds, and the food was incredible and delicious.
And this is relevant to the food we'll be preparing right now because we'll be using Japanese curry powder.
Although this isn't an Indian-style dish in the sense that it doesn't include authentic Indian tastes, it's similar to an Indian meal prepared in a Japanese way.  
So, if you want a Japanese curry flavor, you'll need to use Japanese curry powder. It's pretty easy to find, and the S&B brand is arguably one of the most well-known, as well as one of the mildest.
So don't worry if you're not used to or don't like spicy flavors because Japanese curries are often mild.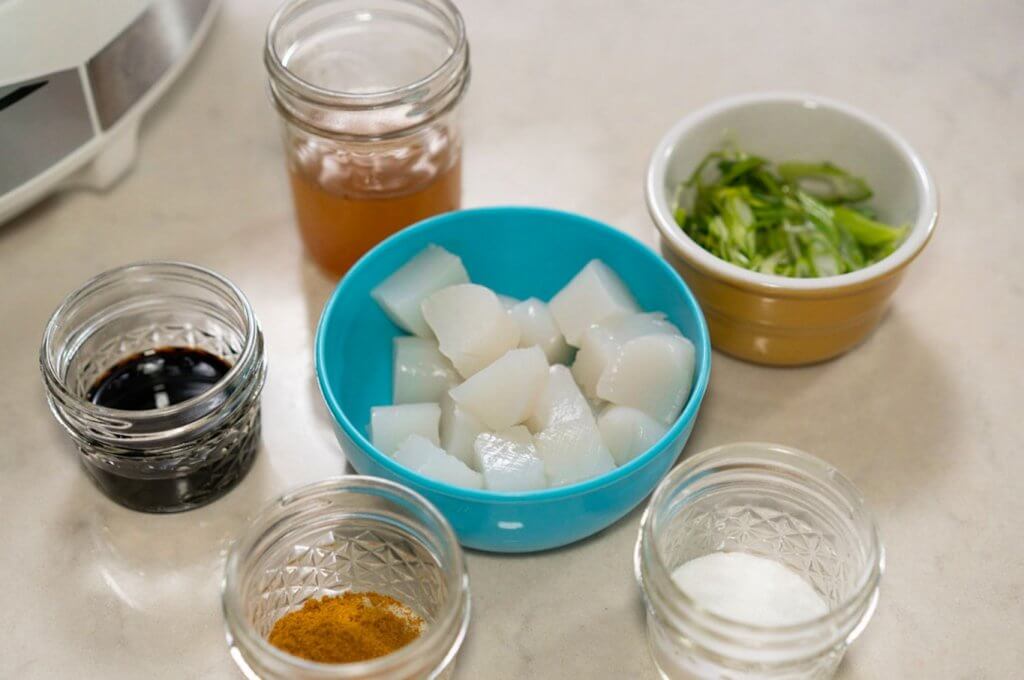 Do you enjoy the fragrance of curry in your home and kitchen?
 This simple dish cooks up just as quickly as the other kaminari konnyaku dishes, yet it's a little bit more complex in flavor because of the curry powder, and its super aromatic.
So, if you like robust spicy flavors like "kare rice" which is Japanese-style curry rice, "katsu-kare" which is tonkatsu kare, and maybe even "kare-udon" which is curry udon, you will not be disappointed.
Get all the details and the Japanese curry konnyaku recipe here
I think youll be amazed at how simple it is to prepare and even more surprised at how amazing it tastes, and just by imagining smelling it, I'm becoming hungry. Haha!
Are you ready for number three? Coming up!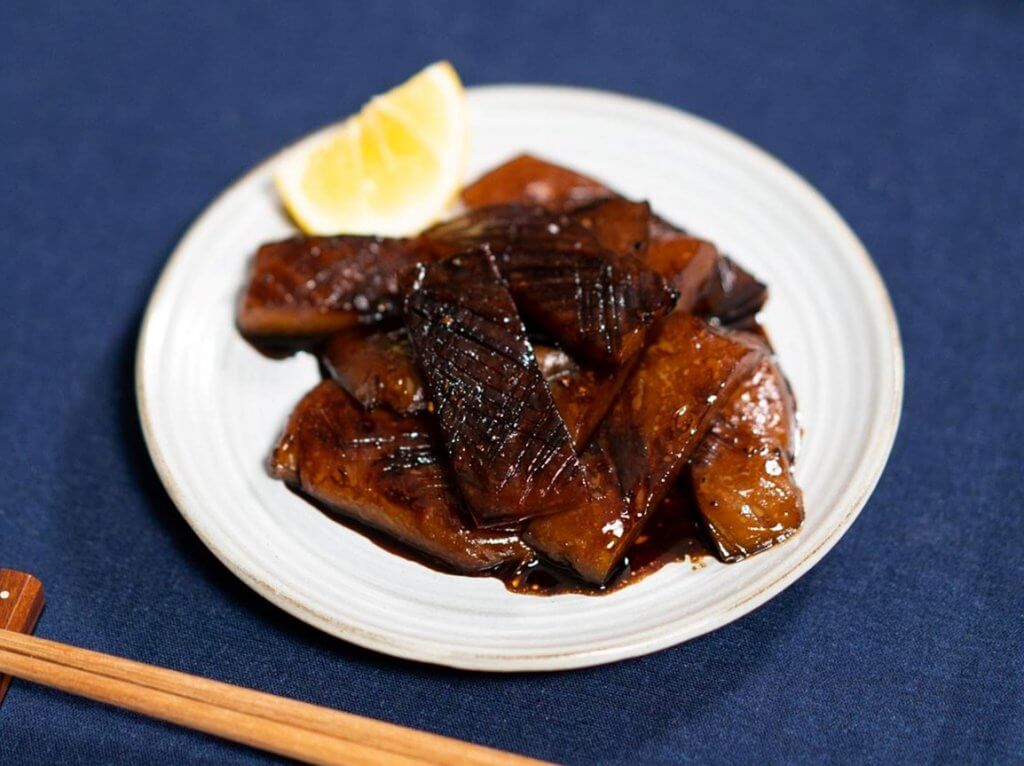 Butter soy sauce (Batashoyu ) konnyaku
Batashoyu is made up of butter and shoyu (soy sauce). 
Butter soy sauce is arguably the king of Japanese sauces, just as "eryngii" is the king of mushrooms.
So, if you haven't yet paired some butter with some shoyu, you're in for a treat. 
Whenever using butter soy sauce as a seasoning, I sometimes add a bit of freshly squeezed lemon juice.
You can also use the lemon zest. And this helps to cut down on some of the butter's richness.
Get all the details and the Japanese butter soy sauce konnyaku recipe here
If you havent yet, make sure to check out the video below to see how i made each of these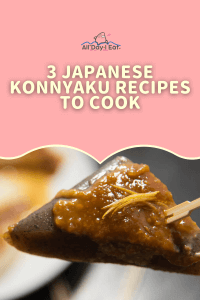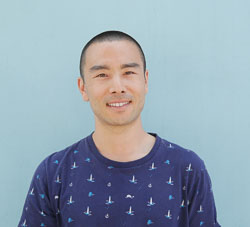 Konnichiwa! (Hello!) I'm Pat Tokuyama, a Japanese tofu cookbook author, who travels for music, food, and adventure. If you like Japanese tea, checkout some of the newestorganic japanese teas now in stock!!
** Curious about the Plant Based Japanese Cooking Club? ** Learn more here!

So, what do you think of these konnyaku dishes?
Did you enjoy at least one of them, or both of them, or all three?
Let me know what you think in the comments section!
PS If you missed my last video about shirataki noodles, you might want to watch it since if you like konnyaku, you might also enjoy shirataki noodles.
And if you like shirataki noodles, you'll probably enjoy konnyaku.
Although they are made from the same component, they are used for slightly different dishes.
So, check out that post to learn about three additional great ways to enjoy shirataki noodles.
 PS if you havent yet maybe subscribe so you dont miss any of my new japanese cooking videos