Charlie Bird's Farro Salad version 1.0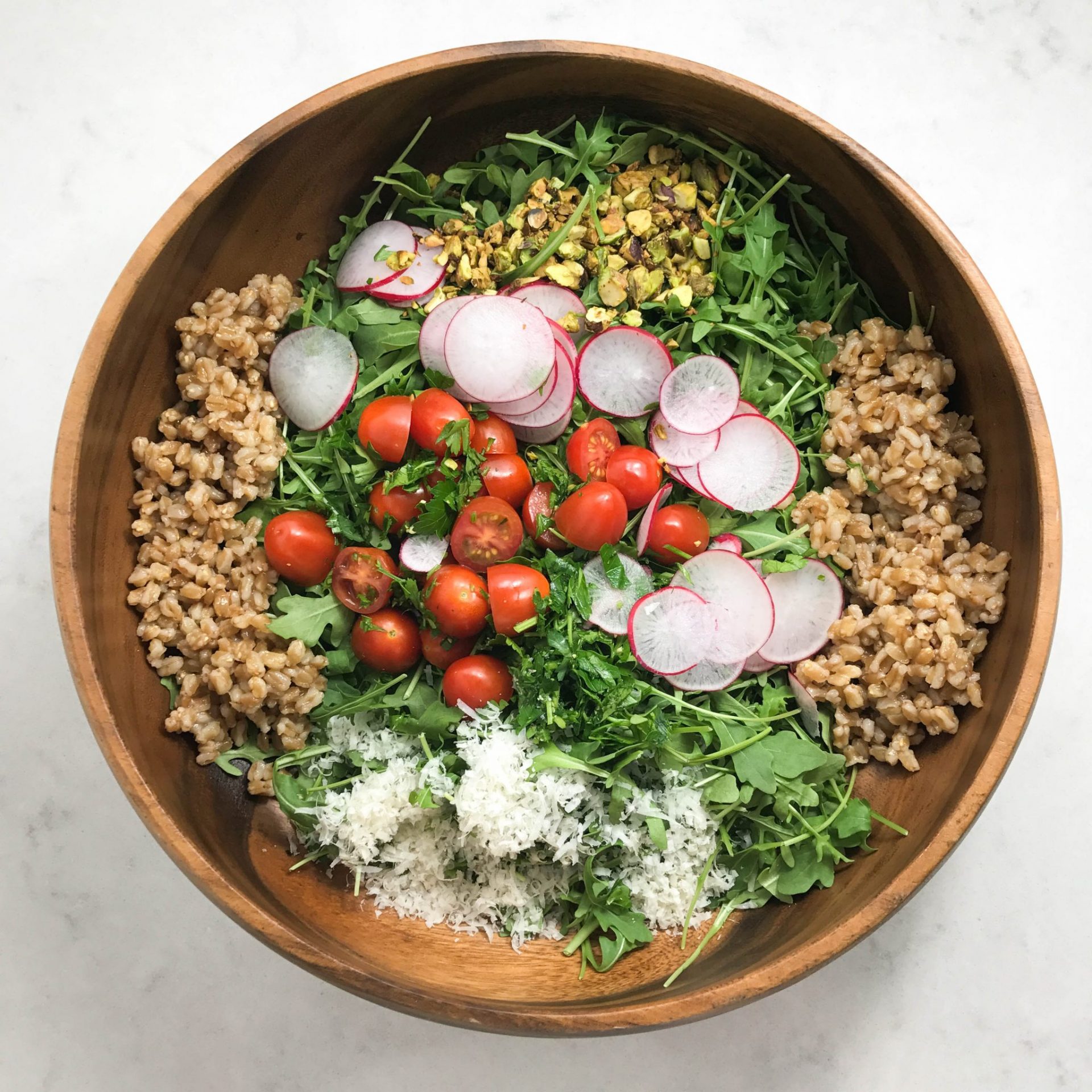 Farro is my favorite grain.
It's chewy, nutritious, and versatile.
You might be wondering…
How good can a salad get?
Well, I'll tell you this is easily one of the best salads I've eaten.
I'll go easy on the superlatives and let you see for yourself.
Whether you've had farro before or not, here's the deal-
Farro can be added to a salad, served as a side, and even as part of your main course.
It's extremely flexible and can be used many different ways.
I remember reading about it a few years ago in Food and Wine that it was the 'new quinoa'.
I don't know if it really ever became the new quinoa, but had seen it appears on restaurant menus soon after reading about.
This particular one was an adaptation from the one at Charlie Bird in New York City.
I haven't had a chance to eat there myself, but if this is an accurate representation, I can definitely see why'd it'd be popular!
Want to know the best part?
I'll tell you.
Here's a breakdown of how I perceived each of the component of the dish-
The herbs – mint and basil are prominent and add bright aromatics
The vegetables – radish unsurprisingly provides a crunchy texture, while the arugula sprinkles peppery and pungent softness that contrasts well with the pistachios and chewy farro
The nuts – pistachios, while not as crunchy as radish, provide another layer of texture to the salad.  I thought the pistachios could be substituted with walnuts or pecans, but after trying them, I like pistachios best!
The cherry tomatoes – balance out the herbs and slightly savory flavor of the farro with a non-acidic sweetness. Take your tomatoes to the next level and use heirloom cherry tomatoes for added complexity. Or if you like things sweet, try roasting them and then adding them in!!
The lemon olive oil dressing brings everything together and keeps the dish light and summery.
Just imagine all these different ingredients working in concert.
It may just taste better than you expect! At least if you can get an idea of how things will taste by looking at the recipe! 
Some notes on after making the salad several times 
If I were tight on time or didn't have the apple cider on hand I'd use just straight farro.
I think mixing in the Parmesan cheese may have overpowered the cider and bay leaf flavor.
It's very subtle.
Regardless, this has become part of my rotation when I'm craving some arugula and farro.
The farro, herbs, nuts, and cheese complement each other quite well like water and plants.
If you end up making this, I'd love to hear your thoughts, I'd be interested to see if there's any other way this could be improved too!
This is one of my most popular recipes, please help get the word out and Pin it!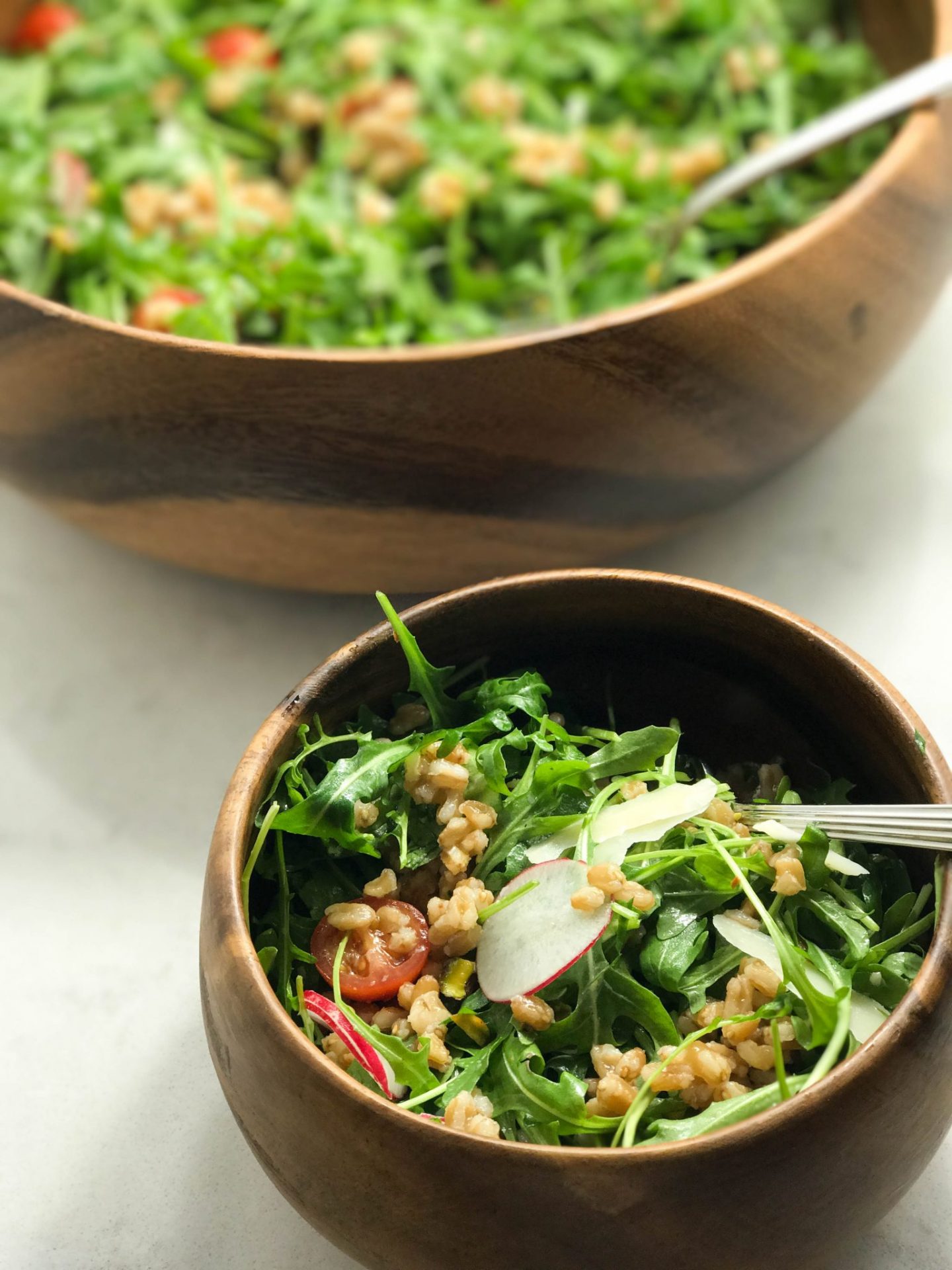 In case you missed them, here are some of my other farro recipes!

inspired by the NY Times.