This is my third round of planting on the Aerogarden. This time I am using the Aerogarden basil is probably the easiest thing to grow, at least in my experience. This time I am trying to grow Thai Holy Basil and Italian Sweet Basil. Since basil seems to do best, this round I am only growing basil. I'm excited to try Thai holy basil since I dont think I've seen it in markets around here and plan to use that for Thai Basil Chicken.
I tried growing the dwarf tomatoes, as well as parsley, dill and mint. The tomatoes grew but where nowhere as sweet or flavorful as what I have grown out in the dirt with full sun.
Parsley, dill and mint did okay, but since I had both Thai basil and Italian basil in there, I felt like the basil ended up growing the quickest and forming a canopy over the other slower growing herbs. Cilantro pod I got never grew. Also rather than using the Aerogarden brand nutrients and seed packs, I found an alternative nutrient brand and bought a 50 pack of their seed pods so I could use my own seeds. The plastic inserts and lids are reusable. Will keep updating as this as it progresses.
If you missed it you can see my original review and resupply guide here – aerogarden-basil-and-tomato
Here are the beginnings of my Aerogarden Basil grow-
Started 7/23/16 – seedings sprouted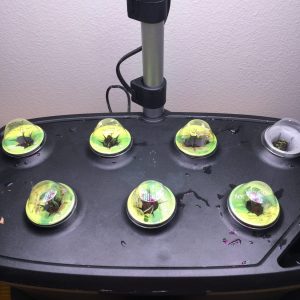 7/27 update – lids off
7/30 update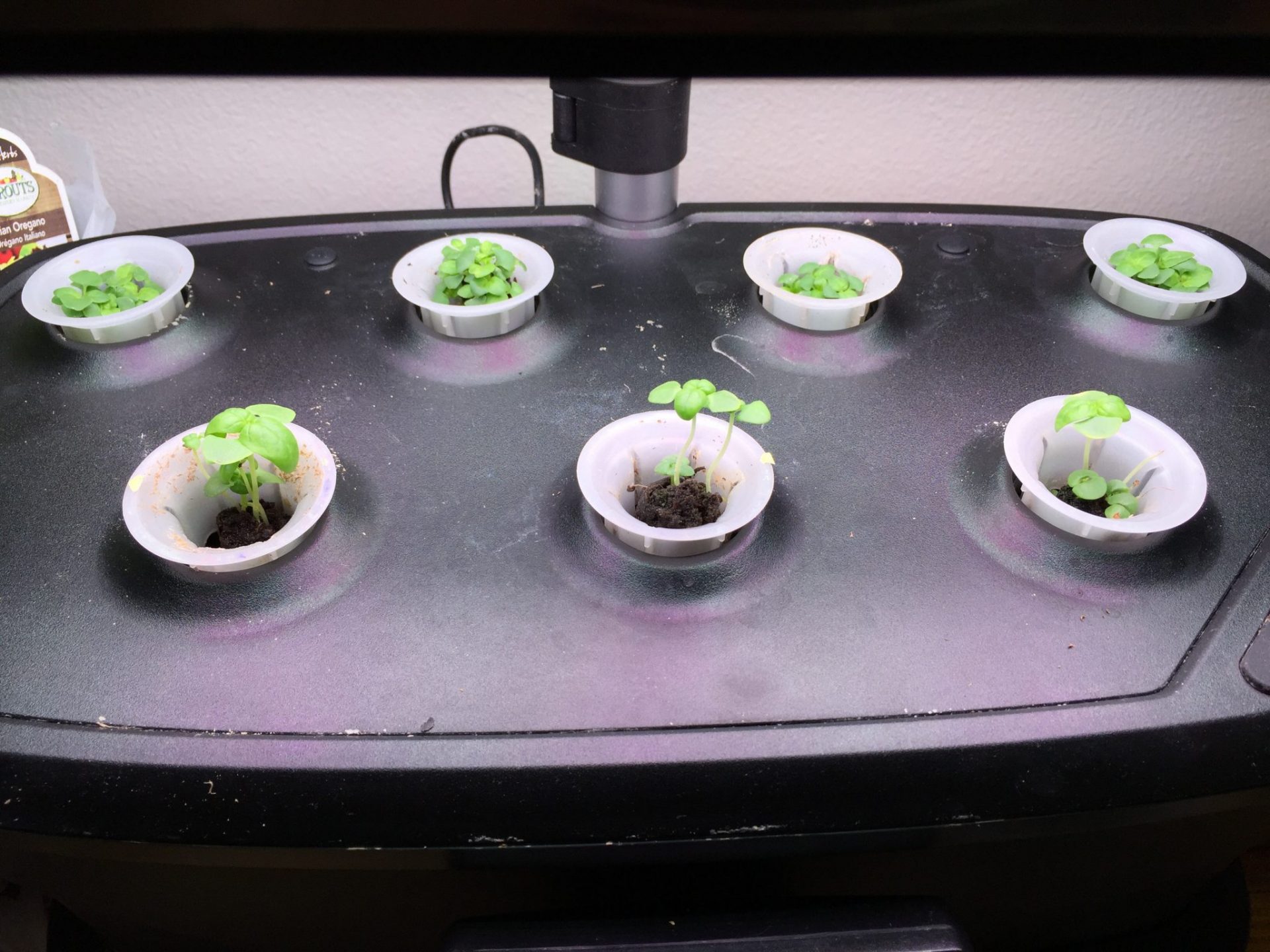 Stay tuned for more updates! If you liked this post, please share or leave a comment. Thanks for reading!