h
ave you tried black sesame ice cream before? either way, you'll be in for a satisfyingly sweet and nutty experience using just a handful of ingredients to make this simple Japanese style ice cream. It's one of my favorite ways to eat black sesame seeds and might soon be one of yours too!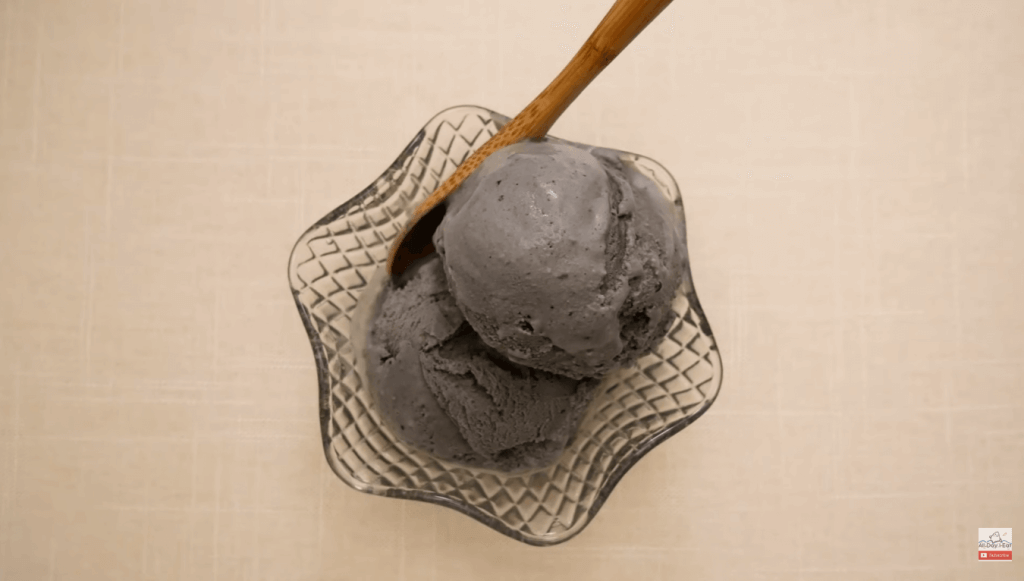 Did you know black sesame seeds be used in desserts?
Did you know that there are different colors of sesame seeds besides the white seeds that you usually see? And it's not just the color that differs, but also its taste. There's more to sesame seeds than just being sprinkled on top of your dishes. You have to try making Black Sesame Ice Cream.
Sesame seeds grow in a variety of colors.
They could be white, gold, gray, tan, brown, or black.
Sesame seeds are often an essential ingredient in Japanese cuisine.
There are also different types of products such as roasted, grounded, or nerigoma (paste) depending on how you are going to use them in your recipes.
They can add texture or a nutty flavor to many different dishes.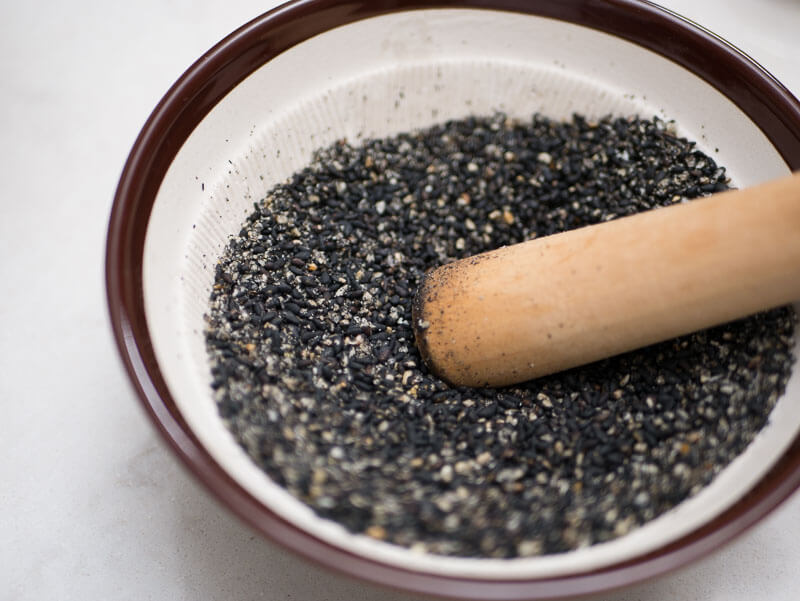 White sesame vs Black sesame
As you may know, white sesame is more commonly used in Japanese cooking.
It has a slightly sweet and characteristic sesame taste.
White sesame is what's used for sesame oil because white sesame seeds contain more oil than black sesame seeds.
Black sesame seeds are primarily produced in Asia but are somewhat gaining popularity internationally.
Black sesame seeds are usually unhulled, unlike white sesame seeds.
Unhulled seeds are crunchier and stronger in flavor and aroma compared to when hulls have been removed like those of the white sesame seeds.
How does sesame grow?
Sesame seeds can be grown at home.
They thrive in hot, dry weather and are extremely drought tolerant. Although, they still need water and would produce more if seeds are irrigated.
Weeks before winter ends is the perfect time to start growing sesame seeds. Remember to keep the seeds warm and barely covered, moist but not too wet. When sprouts grow, transplant them in full sun where it drains well. Keep them covered until temperature's warmer. The plant will begin flowering mid-summer and will develop seed pods by fall. Harvest the pods and lie them flat to dry. When the pods split open, collect the seeds by hitting them.
What health benefits can you get from black sesame seeds?
Black sesame is rich in calcium and magnesium. It also contains iron, copper, and manganese which help in regulating metabolism, cell functioning, and other vital aspects of your complex body chemistry.
Black sesame seeds are rich in antioxidants too compared with the other types of sesame seeds.
One unique characteristic of sesame are the compounds – sesamol and sesamin which may have anti-cancer properties.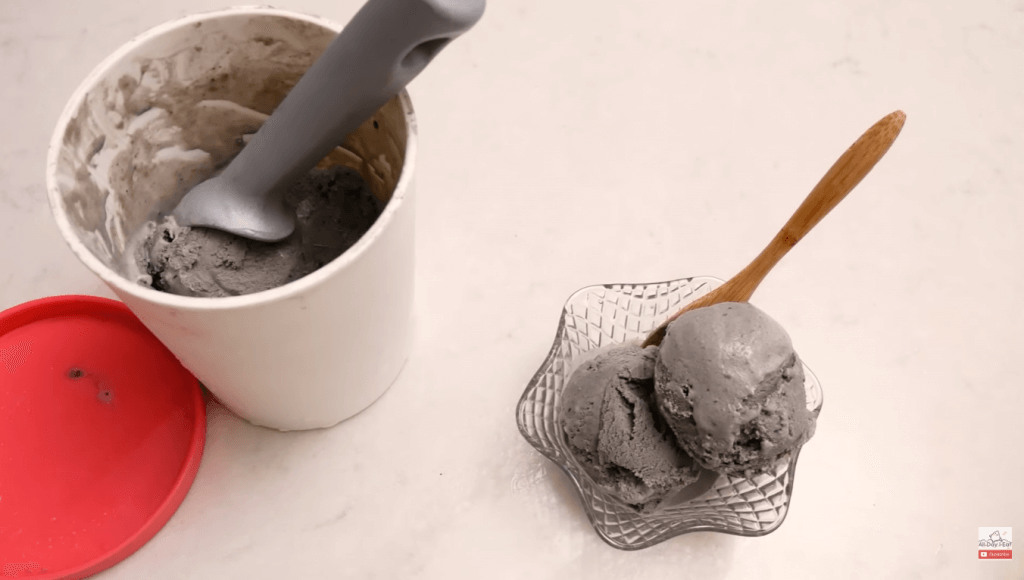 So where can you use black sesame seeds?
Black sesame seeds are very versatile, just about as versatile as white sesame.
Both have wide culinary uses such as for garnishing onto salads, seasoning vegetables, and rice dishes.
Even on top of hamburger buns or bread or thrown in your favorite smoothies.
Just like the white sesame seeds, black sesame seeds can be made into paste nerigoma is the Japanese term, also known as tahini.
And don't think the nutty taste is limited to savory dishes but can also be used in baked goods and even desserts like this ice cream!
So, the next time you would make something with sesame seeds as one of the ingredients, try substituting black sesame seeds.
Or if you're not feeling adventurous yet, and want something  guaranteed to please – make the black sesame ice cream below!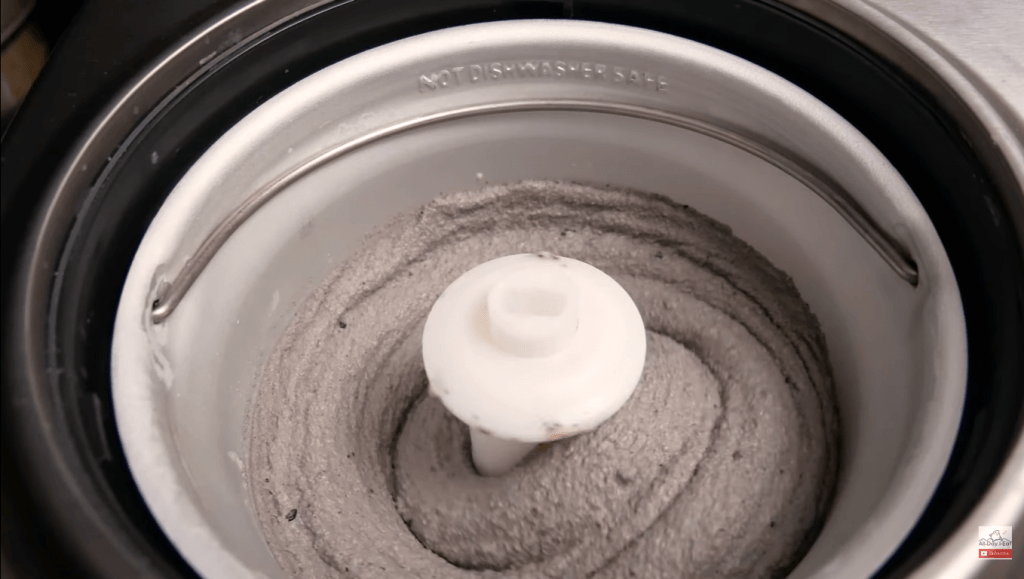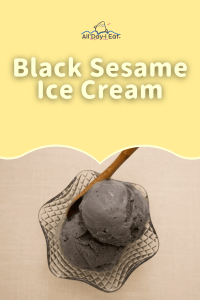 here's a short video you can watch showing how to make the black sesame ice cream-
Print
now that you know a bit about black sesame seeds, it's your turn –
let me know, have you tried black sesame ice cream yet?
if so, how was it? if not, will you be trying this recipe?
leave a comment
PS The ice cream machine that I used is the Breville BCI600XL Smart Scoop Ice Cream Maker (click to check out my review of it)