Amakouji Fruit Smoothies | Made with Fermented Rice Komekouji
Today, we are doing something a little bit different. We're gonna be making three slushies (or I guess smoothies if you want to call it that) using some fresh fruits, given that it's summer and it's quite hot right now!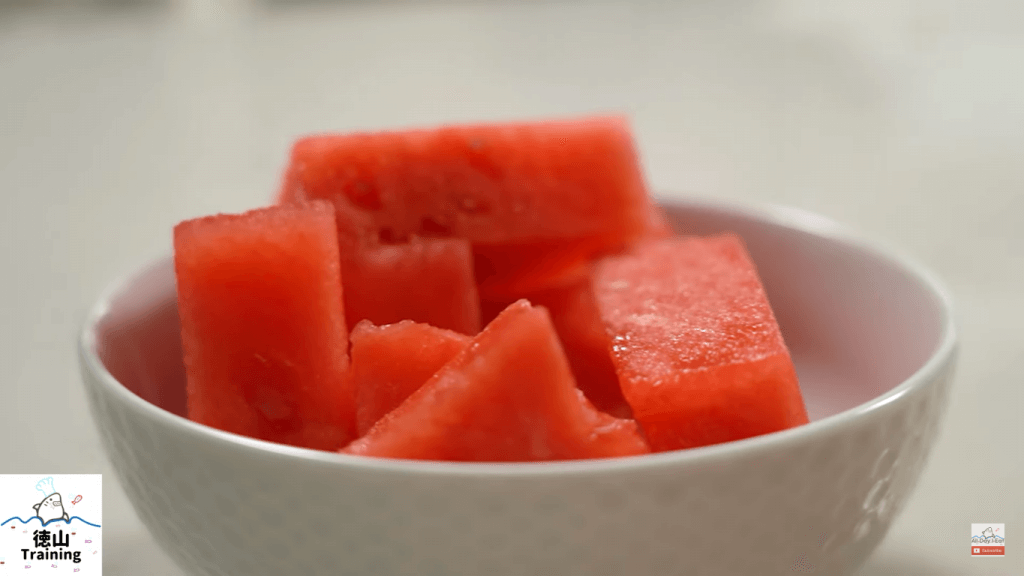 We have some watermelon, some honeydew melon, and some cantaloupe.
I also have a magic ingredient here, which is komekouji!
Kome koji and amakoji?
Komekouji is what is used to make Shiokoji, same with Shuyokoji and Amakouji, which is exactly what this is.
Amakouji, if you've never heard of it before, is "sweet" Koji.
Koji is rice that has been inoculated with aspergillus, and it's a very tasty way to season your foods, both savory and sweet like we're doing today.
Amazake is also made with Komekouji depending on the recipe.
Making Amakoji
If you're going to be making Amakouji at home, what you need is the Komekouji, some water, and some cooked rice. You don't have to use white rice. You can use brown rice, or you can use Zakkokumai, which is the mixed grains in rice.
And it's gonna be a 1:1:1 ratio.
If you're going to use 100 grams of Komekouji, for example, 100 of cooked rice, and about a 100 ml of water. You're gonna let that go and ferment for about 10 to 12 hours, at least, until it smells nice and sweet at about 130 to 140 degrees Fahrenheit.
You want to be very careful with the temperature because if it's too low, then it's gonna be bitter or sour. It's gonna be sort of acidic-tasting and it's not gonna taste very good.
And if it's too high and it's outside of that temperature range, you're gonna kill the Aspergillus and it's not gonna ferment, and it's not gonna be sweet.
It's not gonna be amai. "Amai" is sweet in Japanese, and that's what we're using today, Amakouji (sweet koji)
Amakouji is actually something that you can use to make Amazake, which is one of the reasons why I sometimes prefer to make this over just straight Amazake because this is more of a concentrated version.
Making Amazake
If you wanted to turn Amakouji into Amazake, all you have to do is dilute your amakouji into a 1:2 or 1:3 ratio, depending on how strong you want your Amazake to be.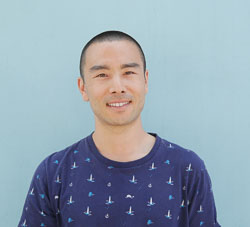 Konnichiwa! (Hello!) I'm Pat Tokuyama, a Japanese tofu cookbook author, who travels for music, food, and adventure. If you like Japanese food and it's your first time here, consider joining the new plant based japanese made simple community - to cook and be healthier today - with japanese food!!
** Plant Based Japanese Cooking Club ** Get your free mini ecookbook to get started!

Tips for a nice, amakouji-infused smoothie
Add in amakouji depending on how sweet you like your drinks. The melon, depending on how sweet that is, will also make the drink sweet.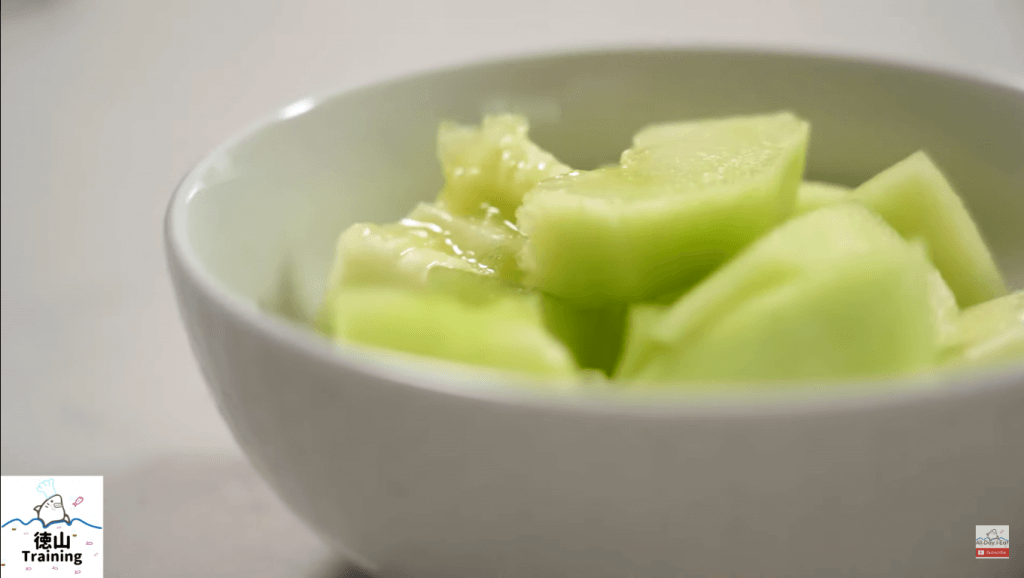 You might not need to put too much in, but this helps to add a unique flavor, kind of a funky, fermented flavor.
It's really hard to describe. You'll have to try it yourself.
Amakoji takes things to the next level, especially if you're used to making fruit smoothies.
This will be like your secret ingredient if you want to surprise somebody and have them wondering what the hell it is that you put in their drink!
Sometimes, I like to do a double batch and put it in the freezer so it gets a little bit more slushy.
I do this as well with citrus. You can also use lemon, lime, or grapefruit. Ruby red grapefruit is my favorite!
The good thing about Amakouji is that it's good all year-round. In the wintertime, for example, you can serve it warm.
Obviously, I wouldn't be making smoothies in the winter.
But if you want something more comforting, and I guess something to warm you up, you can serve your Amazake warm. Definitely recommend trying that if you haven't yet.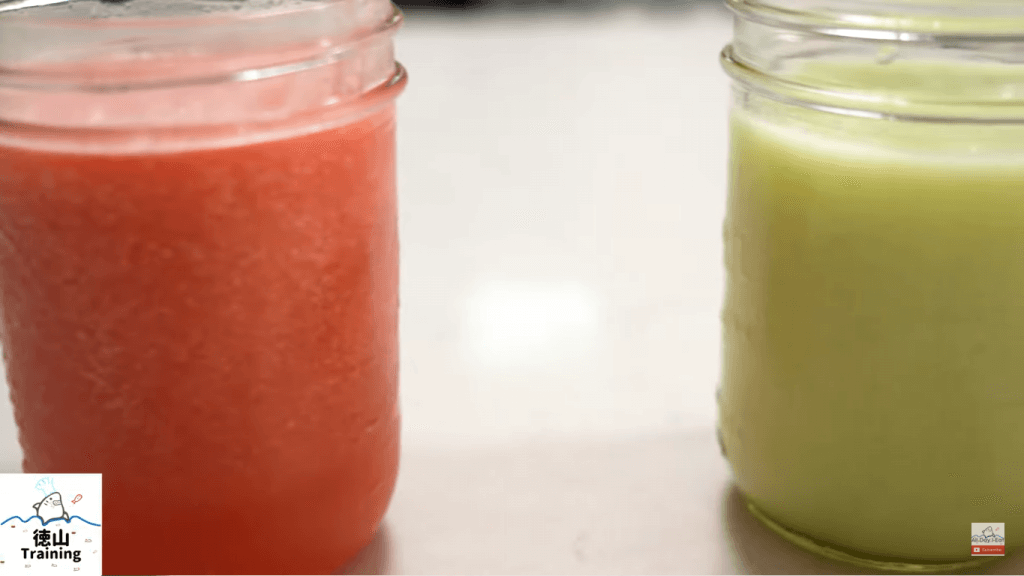 And while you can get this pre-made in Japan, or if you have a well-stocked Japanese grocery store, usually it doesn't taste as good as homemade, of course!
Hopefully, you guys get a chance to try this if you have a yogurt maker.
You can also do the Amakouji or Amazake in your rice cooker using the warm setting, but you might have to manage that a little bit more closely.
And maybe in the future lesson, I'll be showing you guys just exactly how to make Amakouji and Amazake, so stay tuned!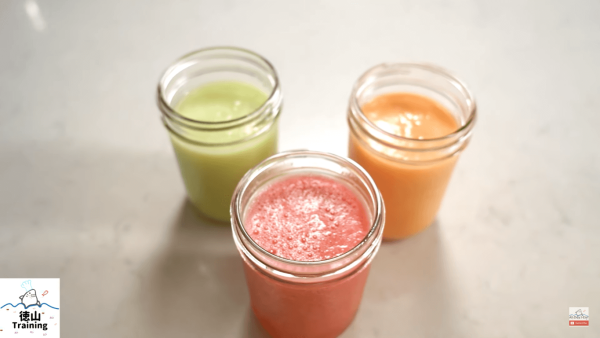 | | |
| --- | --- |
| | |
Add about a cup of ice cubes to your blender, 2 cups of the fresh fruit and amakouji

Repeat for other types of melons, citrus, or any other fruit or smoothie you normally enjoy!
Tips:
-As I mentioned in the amakouji recipe, you can vary the types of rice used which alters the
flavor a bit, the possibilities are endless here though, as with smoothies you can put all kinds of
things in and just use the amakouji as your sweetener instead of honey/syrup or sugar