Three Useful Kitchen Products to Improve Your Soy Recipes with Video
Wanted to start a plant-based diet with soy or you simply like this healthy protein-rich plant? Here are useful kitchen products that will improve your soy recipes and more efficient.
1. Soyajoy G4 Soymilk maker for your homemade soy milk
Here is a convenient way to make soy milk and other homemade milk. Consider the Soyajoy G4! This specialized kitchen appliance removes a couple of steps from the soy milk making process.
All you need to do is add the beans and water and press a button. About 20 minutes later your soy milk will be done! The Soyajoy does the cooking and it purees everything.
If you want to watch my review and demo here's the video version of this review.
2. Homemade firm tofu with Yamako Japanese tofu set
If you're looking for a homemade tofu kit, look no further. This Yamako kit was so functional and worth it, that I bought a second one!  If you didn't know, tofu one of the simplest foods you can make. Homemade tofu requires only two ingredients – fresh unsweetened soy milk and nigari (a coagulant) that transforms the milk into curds. All you need is a little bit of time after mixing the two. And the best way to make it? Using a simple tofu kit like this one!
This tofu kit was designed to make firm and medium-firm types of tofu. You can modify the tofu also with other ingredients too, which is a separate topic, but worth considering.
Here is a detailed review of Yamako Japanese tofu set.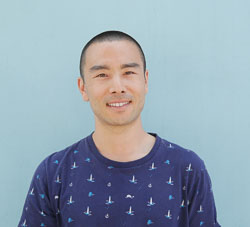 Konnichiwa! (Hello!) I'm Pat Tokuyama, a Japanese tofu cookbook author, who travels for music, food, and adventure. If you like Japanese food and it's your first time here, consider joining the new plant based japanese made simple community - to cook and be healthier today - with japanese food!!
** Plant Based Japanese Cooking Club ** Get your free mini ecookbook to get started!

3. Improve the flavor and texture of your tofu with Raw Rutes Tofu ninja tofu press
Having a tofu press in your kitchen is very convenient especially if you're a home cook who loves cooking with tofu. The tofu press helps you quickly press out excess water without making it a big hassle – like using plates and a weight.
The Raw Rutes Tofu Ninja Press is a heavy-duty press that was designed to last. You'll be guaranteed that it'll be the last tofu press you'll ever purchase. It mostly stainless steel, with no rubber parts and springs, and on top of that… no cheap plastic parts.
Why do you need to drain your tofu? Here is a detailed review of my favorite Raw Rutes Tofu Ninja Press
If you want more product reviews or learn plant-based Japanese food, consider subscribing to our Youtube channel.
Do you have kitchen products that help you make your soy recipes easier? Let me know in the comments below.