My Three Favorite Kitchen Items to Make Simple Dessert
Who doesn't love dessert or any sweet treat for snacks? We usually buy our favorite desserts in store but there is nothing compared to homemade sweet treats that are not just healthy (fewer preservatives), they are also easy and fun to do.
Today, I will share three of my favorite kitchen items that make dessert-making at home super easy and of course delicious!
1. Make your own Kakigori with Doshisha Electric Shaved Ice Machine
Have you heard of kakigori? Or perhaps tried one during your summer trip to Japan? Kakigori is Japanese style shaved ice that can come in different flavors depending on your liking. If you haven't been to Japan to try, here is the good news! You can make one for yourself with Doshisha Electric Shaved Ice Machine.
The Doshisha Electric Shaved Ice Machine not only promises but also delivers extremely fluffy shaved ice. I was actually surprised by how fluffy the ice is. It's like fluffy powdered snow. Aside from the machine itself, all you need to make shaved ice is a block of ice and some syrup. It comes with two ice cups (lids included) and that's it.
You'll be eating shaved ice desserts in less than a minute! Want to see a detailed review of this wonderful fluffy powdered snowmaker?
2. Homemade ice cream with Breville Smart Scoop Ice Cream Maker
Are you looking for a new ice cream machine? If so, have you considered the Breville Smart Scoop Ice Cream machine? It's one of my favorite kitchen appliances! It makes homemade ice cream in under an hour. And thanks to the compressor, you can make back to back batches!
This is the perfect solution for the summer heat. No need to go out because making your preferred flavor of ice cream is faster than shopping for it. It has its own detachable ice cream bucket that you can take out for easy maneuver, a timer button, an audible bell sound, and a 'KEEP COOL' button that keeps your ice cream cool for 3 hours.
I have listed some things I like and dislike about this ice cream maker (and ice cream making tips as well) which you can view below: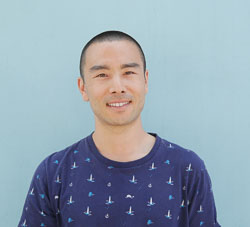 Konnichiwa! (Hello!) I'm Pat Tokuyama, a Japanese tofu cookbook author, who travels for music, food, and adventure. If you like Japanese food and it's your first time here, consider joining the new plant based japanese made simple community - to cook and be healthier today - with japanese food!!
** Plant Based Japanese Cooking Club ** Get your free mini ecookbook to get started!

3. Pair your ice cream (or simply eat it) with waffle cones, wedges, and bowls and make them with Chef's Choice 838 Waffle Cone Express
What better way to enjoy delicious homemade ice cream, than with homemade waffle cones! With the Chef's Choice 838 Waffle Cone Express, making waffle cones of your own can be fast, fun and easier than you think. It was designed well and is easy to use. You just need a good recipe.
You can make one cone in under two minutes and mold according to your liking- bowls and wedges. You can check a video about this product below.