How to Cook Easy Japanese Dishes with These 3 Kitchen Essentials
You must have noticed some of my favorite kitchen tools that make cooking and food preparation easier and faster like the Tofu Ninja Tofu Press and KitchenAid Cordless Hand Blender you saw in my previous blogs and videos. Here are other kitchen essentials that will help you make your Japanese dishes easier.
1. Cook you DIY hotpot, stir fry, pancakes in Zojirushi Electric Skillet
Are you someone who enjoys a good hot pot? Or, maybe you'd love to cook at the table with an electric skillet. If you said yes to one of those, good news! this Zojirushi electric skillet can cook almost any dish you'd want – from hot pot to soup to stir fry's, pancakes and more!
It's well-designed. Its meant for tabletop use so you can easily manipulate the temperature, the handles, and the pans. the pans are very lightweight. It's supeeeeer convenient, versatile, and easy to wash.
2. Make a homemade natto, amakouji and onsen tamago with Tanica Yogurtia yogurt maker
The reason that I got this Yogurtia yogurt machine was specifically to make amakouji and natto, as well as onsen tamago. Those are the three reasons why I was looking to get one of these. There's actually one other machine that had pretty good reviews, another best seller on Amazon Japan, but I ended up going with this one because, one, I liked the color. It's nice and blue. And then also the functionality.
Of course, it also makes yogurt too. If you want to learn more about my review about this yogurt maker, you can check the video below.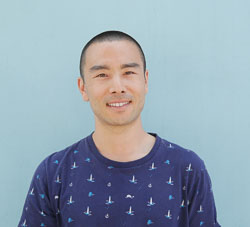 Konnichiwa! (Hello!) I'm Pat Tokuyama, a Japanese tofu cookbook author, who travels for music, food, and adventure. If you like Japanese food and it's your first time here, consider joining the new plant based japanese made simple community - to cook and be healthier today - with japanese food!!
** Plant Based Japanese Cooking Club ** Get your free mini ecookbook to get started!

3. The Best Otsukemono Press for your homemade Japanese pickles
Otsukemono are Japanese pickled vegetables. It is an integral part of Japanese cuisine (Washoku). The most common ingredients would be cabbage, daikon radishes, cucumbers, and carrots.
You'll be able to use one of these Otsukemono presses in many different ways. You can get a good feel for what a Japanese pickle might taste like.
It is lightweight, easy to use, translucent body, and has a high capacity.