Five Nutritious Farro Recipes to Add to Your Meal
Have you heard of farro before? I read a few years ago in Food and Wine that it the 'new quinoa'. Farro can be added to a salad, served as a side, and even as part of your main course. It's extremely flexible and can be used in many different ways.
Did I mention healthy?
Farro is not only versatile but it's one of the delicious and healthy food that you can incorporate to your dish. It is a good source of protein, fiber, and nutrients.
If you haven't tried eating farro, here are some ideas for your next dish using farro: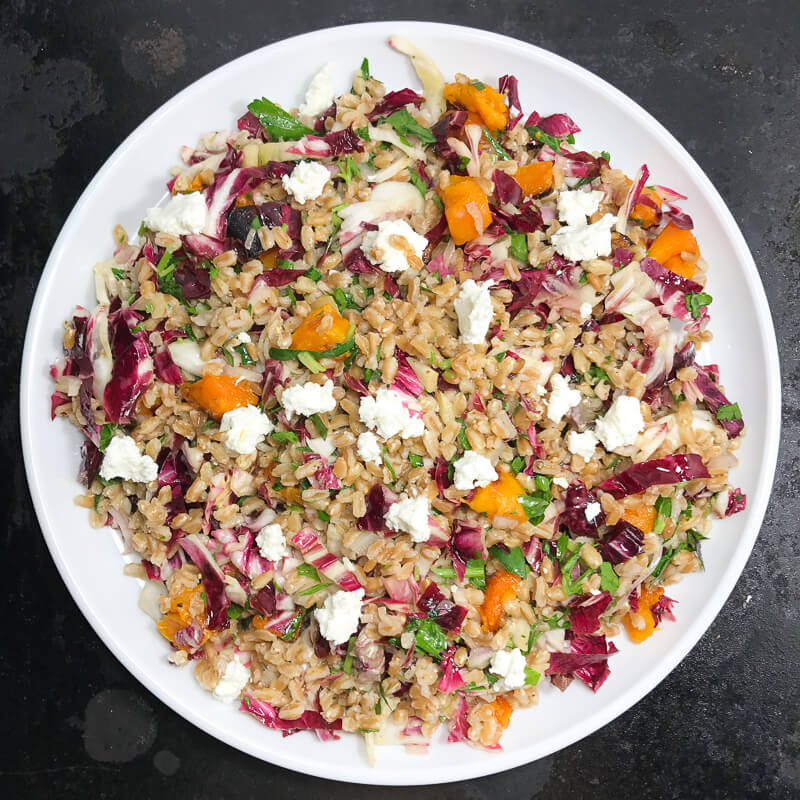 Warm Farro Salad with Butternut Squash and Radicchio begs to be eaten with its invitingly bright colors and fluffy crumbles of cheese.
Naturally colorful and naturally delicious, I was very pleased with the outcome of this salad!
Farro is the perfect vehicle for crunchy slightly bitter radicchio, sweet roasted butternut squash, and creamy goat cheese.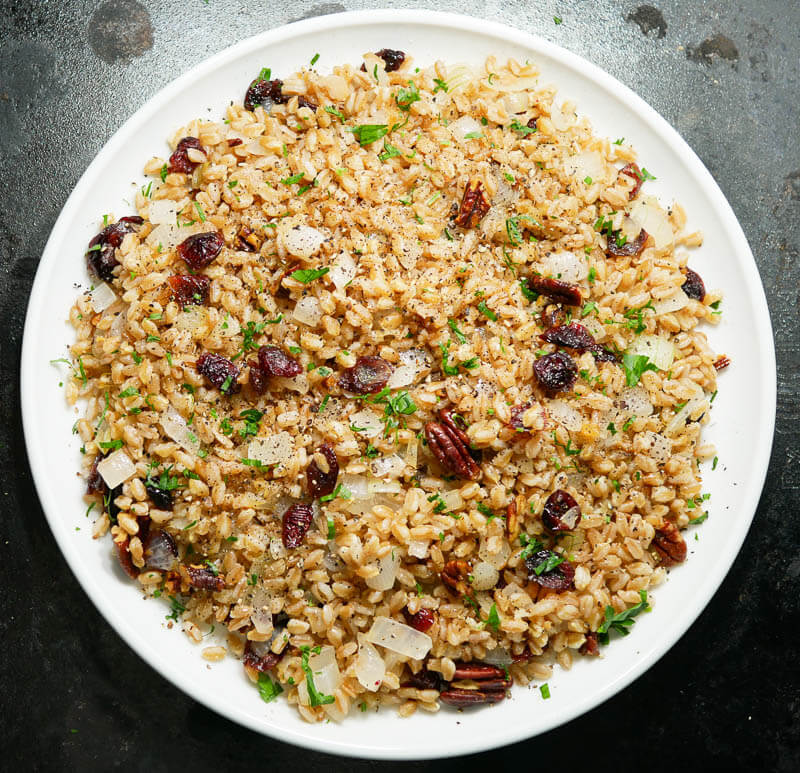 Warm Farro with Buttered Onions, Cranberries, and Pecans is a quick and easy salad to prepare.
Even quicker and easier to eat it!
Especially since the flavors are well-balanced, with a bit of sweet, a bit of savory, delivered straight to your taste buds in an earthy buttery blanket!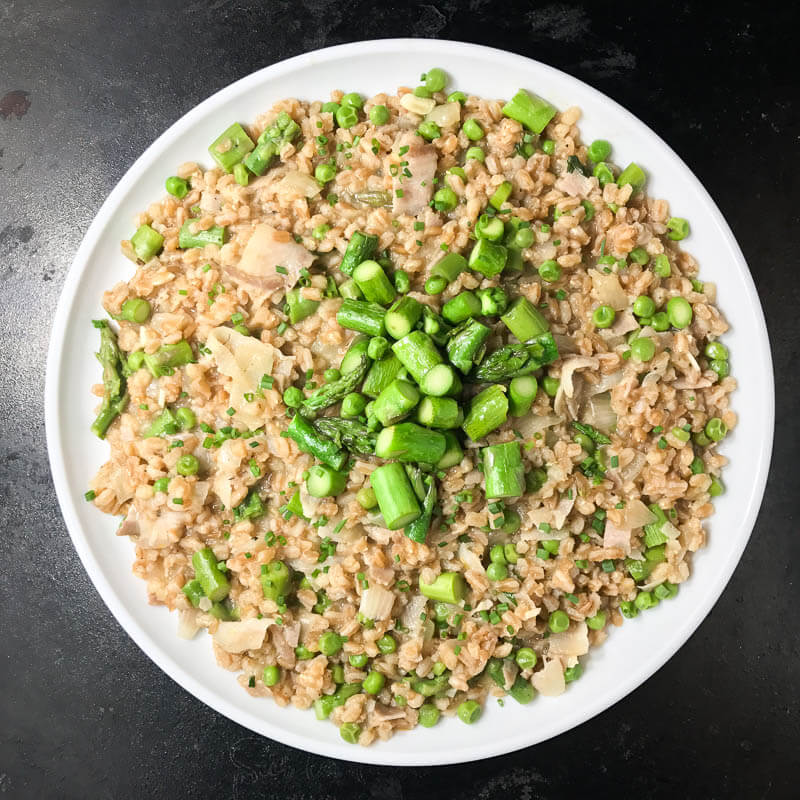 Farroto with asparagus, peas, and fresh herbs is the perfect weeknight meal for those who love the little grain called farro.
The earthy nutty flavor of farro is complemented by blanched, slightly crunchy green asparagus, green peas, and prosciutto.
This is definitely one of my favorite farro recipes!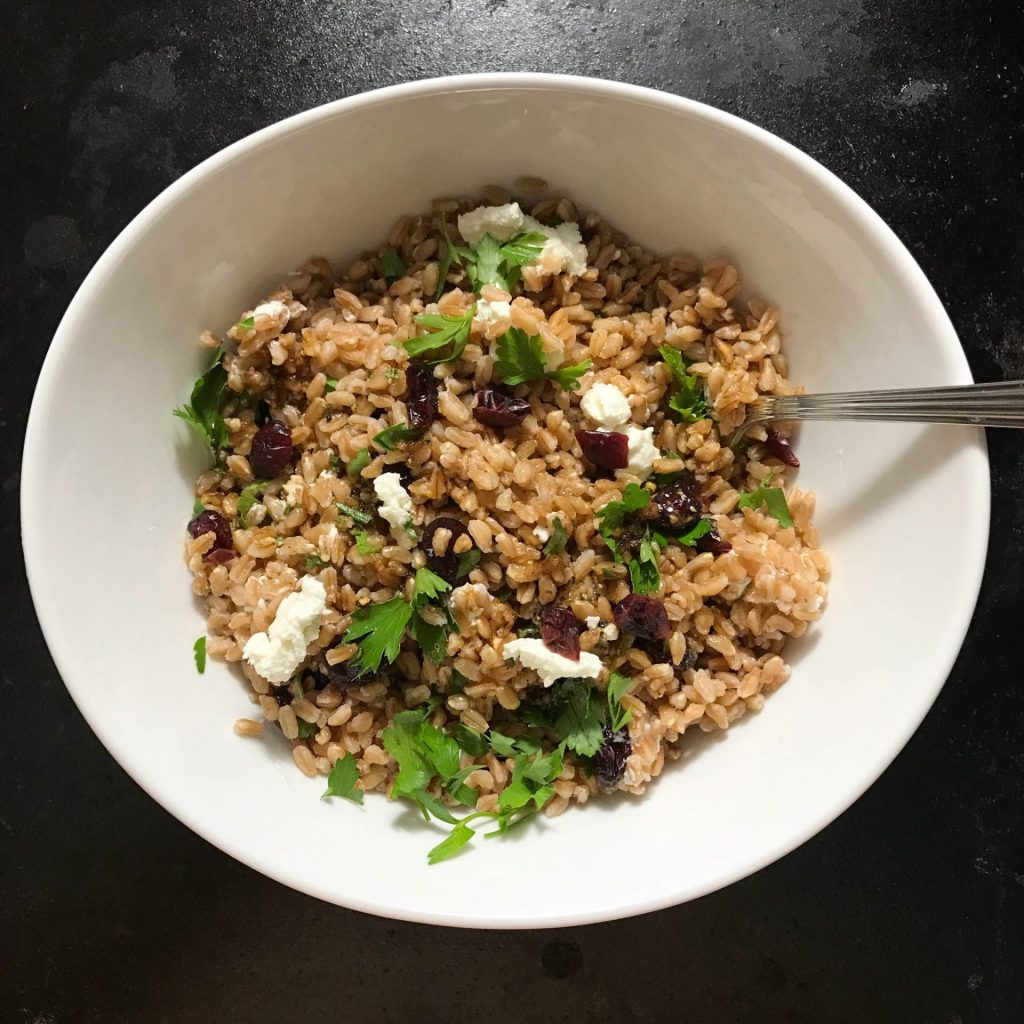 Farro is pretty bland by itself. So adding an aromatic garlic-rosemary infused dressing livens up the flavor quite well.
In addition, the warmth from cooking the farro is perfect for making some of those aromatics evaporate from the salad right into your nose.
The parsley also plays an important role in adding a slightly pungent and herby characteristic to the dish.
Lastly, you have the dried fruit for sweetness/tartness and the cheese for creaminess.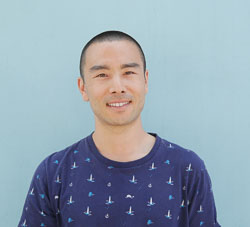 Konnichiwa! (Hello!) I'm Pat Tokuyama, a Japanese tofu cookbook author, who travels for music, food, and adventure. If you like Japanese food and it's your first time here, consider joining the new plant based japanese made simple community - to cook and be healthier today - with japanese food!!
** Plant Based Japanese Cooking Club ** Get your free mini ecookbook to get started!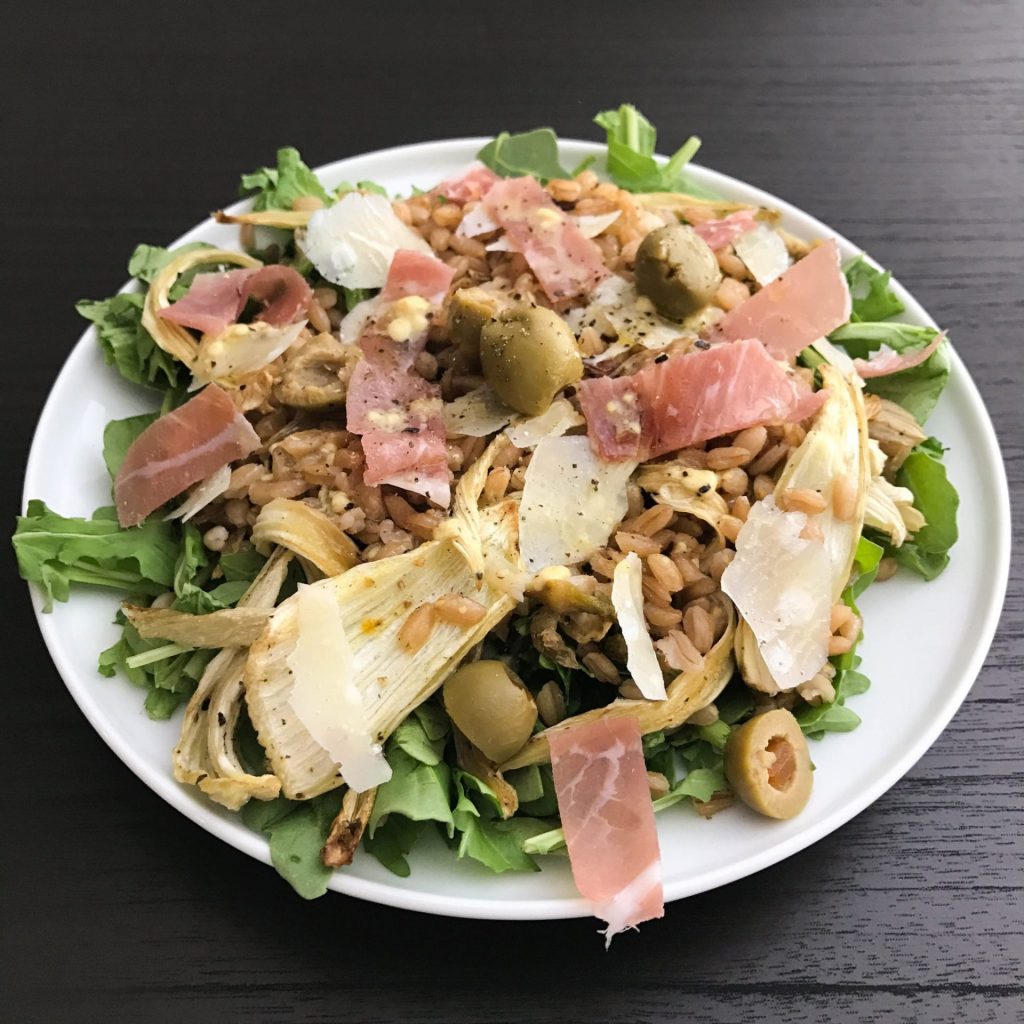 This salad has prominent salty and savory flavors.
The healthy part about this dish is the farro.
Farro is filling and has plenty of fiber, carbohydrates, and protein to make for a complete meal.
I like to think of farro as the vehicle for all the goods we throw on top of it.
You know, like oatmeal and all the stuff that gets topped with. Therefore, farro is quite versatile in cooking.