Are you in the market for a new Otsukemono press, or a specialized device just like this one, which is going to help you make Japanese pickles at home? Today, what we're going to be doing is a little product review for this Otsukemono press.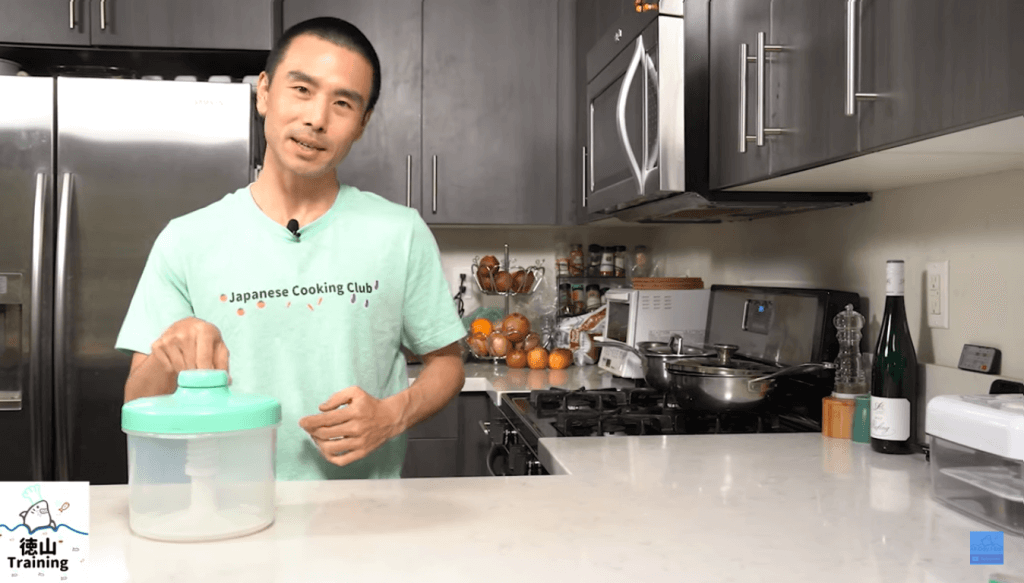 What is Otsukemono?
Otsukemono are Japanese pickled vegetables. It is an integral part of Japanese cuisine (Washoku). The most common ingredients would be cabbage, daikon radishes, cucumbers, and carrots.
Why use an Otsukemono Press?
If you've ever made Japanese pickles before, and even if you haven't, there's gonna be a time where you would have to remove, depending on the recipe, excess water from your vegetables.
The reason why this is handy is because it's pretty fuss-free and you don't have to use a bunch of plates, or even a rock, like my grandparents did, to press out water from the vegetables to make Otsukemono.
For this thing, the way that you're going to use it is pretty straightforward.
Once your vegetables are prepared and ready for excess water removal, put them inside the Otsukemono press container.
Make sure that the vegetables are lying flat because it's going to push against the "pressing disc" attached on the bottom of the lid.
Add salt depending on the recipe that you're using. It should be anywhere from 1% to 5% of the total weight of the vegetables.
Snap the lid into place.
Screw down the "pressing screw" in the middle of the top part of the lid.
This mechanism will put pressure onto the vegetables so that the excess water gets removed. The salt will help draw out the excess water even more.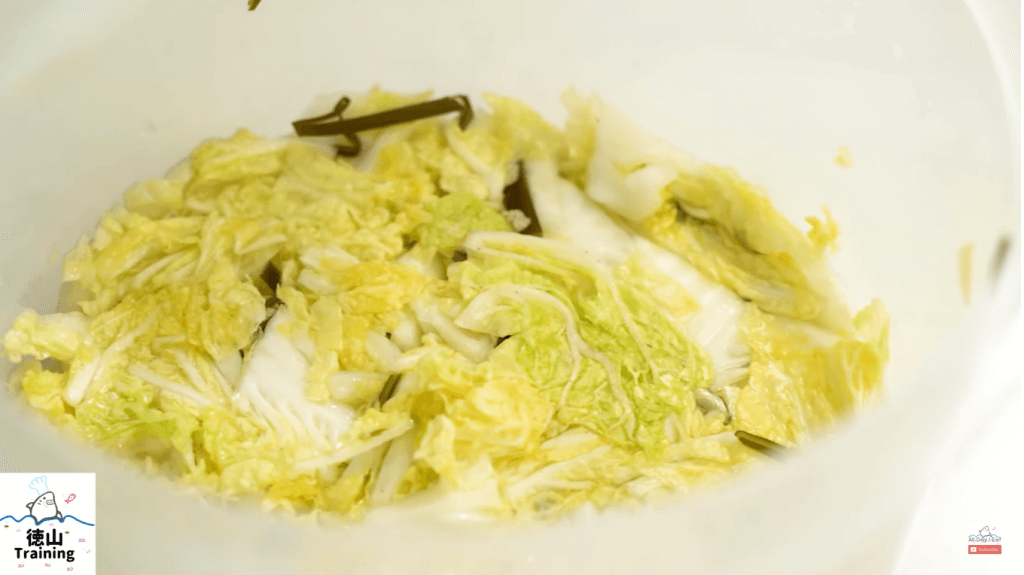 Different Ways to Make Otsukemono
You'll be able to use one of these Otsukemono presses in many different ways. You can get a good feel for what a Japanese pickle might taste like.
Using kasu (Kasuzuke).
-Kasu is a white paste that is leftover from sake production.
Miso Paste (Misozuke)
-The same kind of paste that you use to make miso soup.
Salt (Shiozuke)
-Salt is another very common ingredient that you would use to make Japanese-style pickles.
Shoyu or Soy Sauce (Shoyuzuke)
–Shoyu or soy sauce can also be used for pickling the vegetables.
Nuka (Nukazuke)
–Nukazuke or rice bran pickle is another type of otsukemono.
Soy sauce, mirin, and sake (Fukujinzuke)
-You can also combine soy sauce, mirin, and sake to make something like fukujinzuke.

Pros of the Tsukemono Press Container
Now, let's get into the advantages of this Otsukemono press.
Lightweight
It weighs probably not even a pound, so you can do whatever you want with it if you wanted to.
Very easy to use
As I showed you, all you have to do is basically put the lid on. There's a little latch here where you can lock the lid into place, and then you can screw it down.
Translucent Body
It's translucent, so you can actually see the ingredients inside, as well as how much water has come out.
High Capacity
It's a pretty good size for one household, depending on how much pickles you're making. This is supposed to hold four liters. It's advertised as four liters, but you can really probably only put in about three if you have this thing screwed up all the way to the top. It doesn't go all the way to the top of the lid, so there's gonna be a little bit of a gap there. But it has pretty good capacity if you do have to make a large batch of pickles.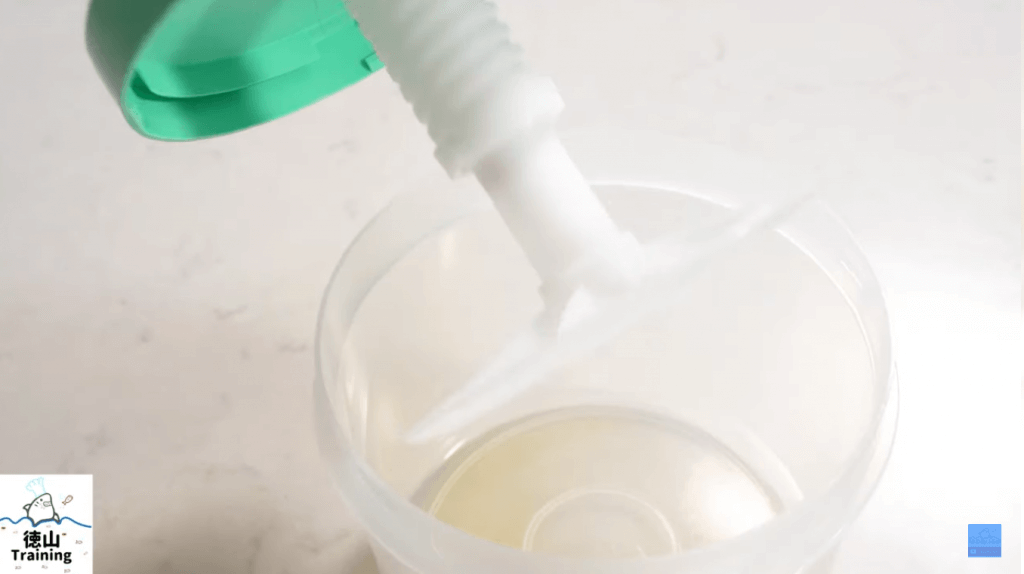 Cons of the Tsukemono Press Container
Made of plastic
Ideally, I would prefer glass. But I don't think there's anybody that makes a glass otsukemono press.
Because it's made of plastic, you may get some staining, depending on what you're putting in here. see there's sort of an off-white/yellowish color that has appeared on the bottom.
The third thing is that because it's made of plastic, it's gonna retain some odors depending on what you're putting in here. Even though you washed it really well, the plastic still seems to have some sort of a smell associated with it, depending on what you last put in here. I put kyuri (cucumber) in here last time, so this smells a little bit like cucumber, still.
That's another thing. Despite how well you wash it or scrub it, it's gonna still do that. That's one of the things that just happen with plastic. That's one of the reasons why I don't like to use plastic. But for this, it's fine because it's just short-term and you're just pressing out the water. So those are a few of my pros and cons.
Overall, I'm pretty happy with this one.
And in fact, I had another one that I was also testing out, doing a review. But this isn't really one that I would recommend.
The reason I wouldn't recommend this one is that the entire thing is made of hard plastic. And so, it's gonna be more likely to break or shatter. I have broken plastic containers like this before, and even though it has a lock, the lock is kind of janky. So, it just feels a lot cheaper to me in terms of quality. It does have the same press-screw top here where you're gonna be pushing down to get out the excess water.
This is also better if you're gonna be using long vegetables like carrots, and daikon (radish), or cucumbers, or eggplants. But if you are able to bend those vegetables, it would fit in here.
Everything has its pros and cons, and those are just some of the pros and cons for this one.
Overall, if I was just gonna get one otsukemono press, I would start with this one because I just like the way that it feels, and it feels like it's better quality.
So, that's gonna be it for today's product review.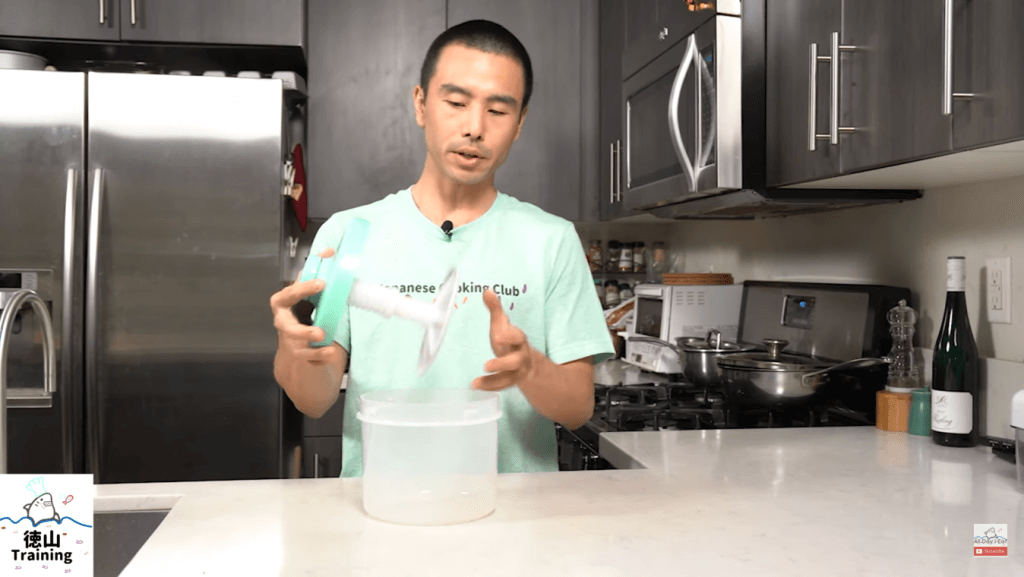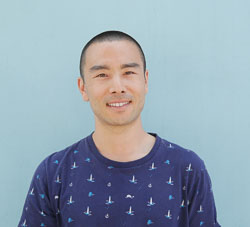 Konnichiwa! (Hello!) I'm Pat Tokuyama, a Japanese tofu cookbook author, who travels for music, food, and adventure. If you like Japanese tea, fill out this short survey for an exclusive discount on your first order!!
** Curious about the Plant Based Japanese Cooking Club? ** Learn more here!

Bonus: Tips for Making Otsukemono
Before we finish here are a few of my tips for using this particular Otsukemono press.
Make sure to always wash it very thoroughly. Because you're making pickles, and you don't want any bacteria or anything in there from not washing it thoroughly because the vegetables are going to be uncooked. Make sure to always wash it with a lot of soap and water.
Layer the vegetables. When you put the vegetables in, you layer them flat. If they're lopsided, you will be able to see it very easily because the press is going to be at an angle, and then, it's just not gonna press out the water evenly
Keep away from heat sources. Try to keep this away from any kind of a heat source. If you're going to be putting it on your counter and you're cooking, you don't want to put it by the stove because it's plastic. It may melt or warp. That's another thing that you want to be mindful of.
If youre a foodie like me, perhaps you'd be keen on making them yourself. If that's you – check out my otsukemono workshop! 
If you enjoyed this post and if you're interested in learning how to make some of those pickles, subscribe in our Youtube channel, so make sure to check them out.