All Day I Eat Recipe Reel 2017
Here it is! The moment that you may or may not have been waiting for!!! (I was waiting for it at least:) )
My collection of one minute recipe demo videos that I created in 2017!
All Day I Eat Recipe Reel 2017 
Music: Miguel Migs live at House for the Holidays Treehouse, DTLA 12/16/17
Looking back, making these videos was a lot of work.
Cooking and eating was the easy part.
I'll admit the video editing is probably my least favorite part.
But if it inspires and demonstrates how easy things can be made I think it's worth it.
So I'm going to continue this little endeavor for a bit and in the next few months I'm going to focus my energy on two projects:
My Japanese cooking classes and my Youtube Cooking with Pat show.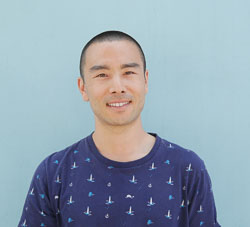 Konnichiwa! (Hello!) I'm Pat Tokuyama, a Japanese tofu cookbook author, who travels for music, food, and adventure. If you like Japanese food and it's your first time here, consider joining the new plant based japanese made simple community - to cook and be healthier today - with japanese food!!
** Plant Based Japanese Cooking Club ** Get your free mini ecookbook to get started!

New Cook with Pat Episodes are in the works.
That's one per week x 8 weeks.
I have the first 4 planned but haven't decided on the last few.
I'm open to requests. Is there anything you want me to make?
If not no worries, you're still invited. So come on over!
Join me as we explore more delicious food in 2018.
PS  I'm running a reader survey.
It will be open through 1/18/18.
For a chance to win a $10 Amazon gift card, leave your feedback- All Day I Eat Blog Reader Survey 2018
Congrats to Sharon, who won the gift card!