Did you know that tofu blocks contain a lot of water?
In fact, tofu is over 80% water.
And you can imagine, that when cooking with something that has a lot of water in it, it may end up diluting the final flavor or seasoning of your dish.
If you don't believe me, try putting some salt or soy sauce on top of a tofu block.
Wait a few minutes and you'll see water come out. 😉
One of the key steps I follow when I cook with tofu is…
you guessed it!
removing excess water from tofu!
If you thought you could just drain the water from the tofu package and use it right away
You can, but you might want to keep reading to see why you might not want to keep doing that…
By removing excess water, you also concentrate the tofu flavor, umami, and improve the texture
If you're frying it, it'll also reduce any splattering caused by water mixing with oil.
Like with many things in cooking, this isn't a hard and fast rule you must follow but is something you might want to experiment with. e.g. if you don't already do it.
And for many of the Japanese tofu dishes I make (including the ones in my cookbook), I always use one of the methods outlined below.
Removing excess water from tofu is referred to in Japanese, as mizuwokiru (水を切る), literally to cut the water.
You might be surprised how much water each block contains.
And even more so, how removing the water from tofu can improve the flavor and texture of your tofu dishes.
This is most evident when making something in a salty sauce, like a tofu scramble or stir fry.
After cooking it, you'll notice that the sauce quickly gets diluted.
You may not notice hot off the stove, but likely when you reheat your leftovers the next day.
Another thing to consider is that removing excess water from your tofu will also help to prevent you from over seasoning your food. e.g. like adding too much salt or more salt / seasoning than you'd need if the water didn't leak out from your tofu
The methods below aren't limited to Japanese tofu dishes and can be applied to any tofu dish.
Regardless of your tofu cooking experience, here are 5 ways you can remove excess water from tofu to improve the taste of your tofu dishes!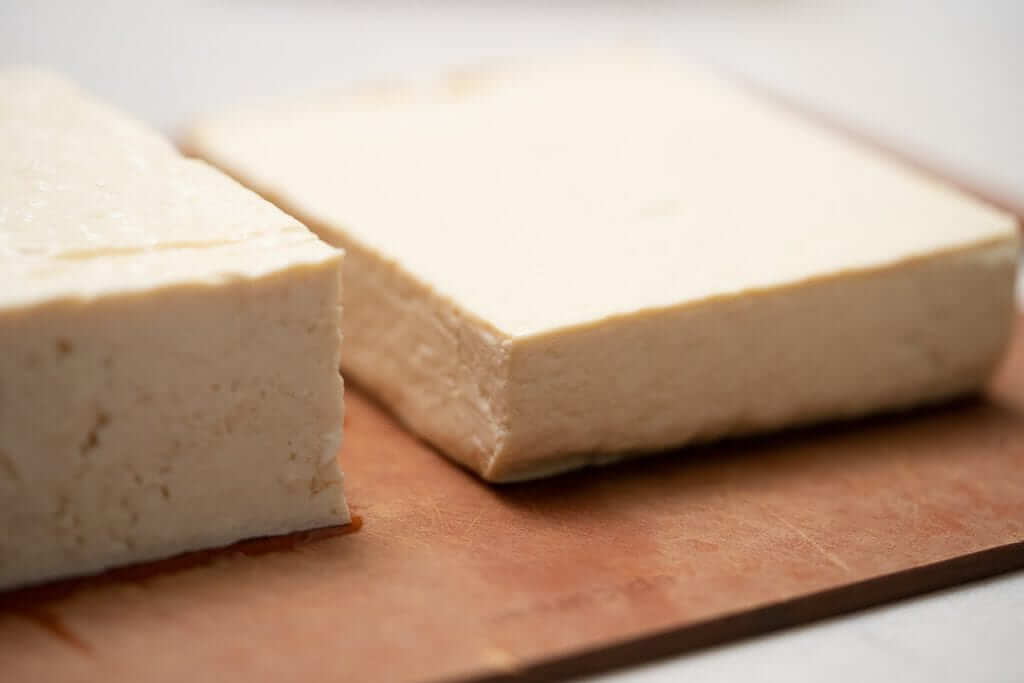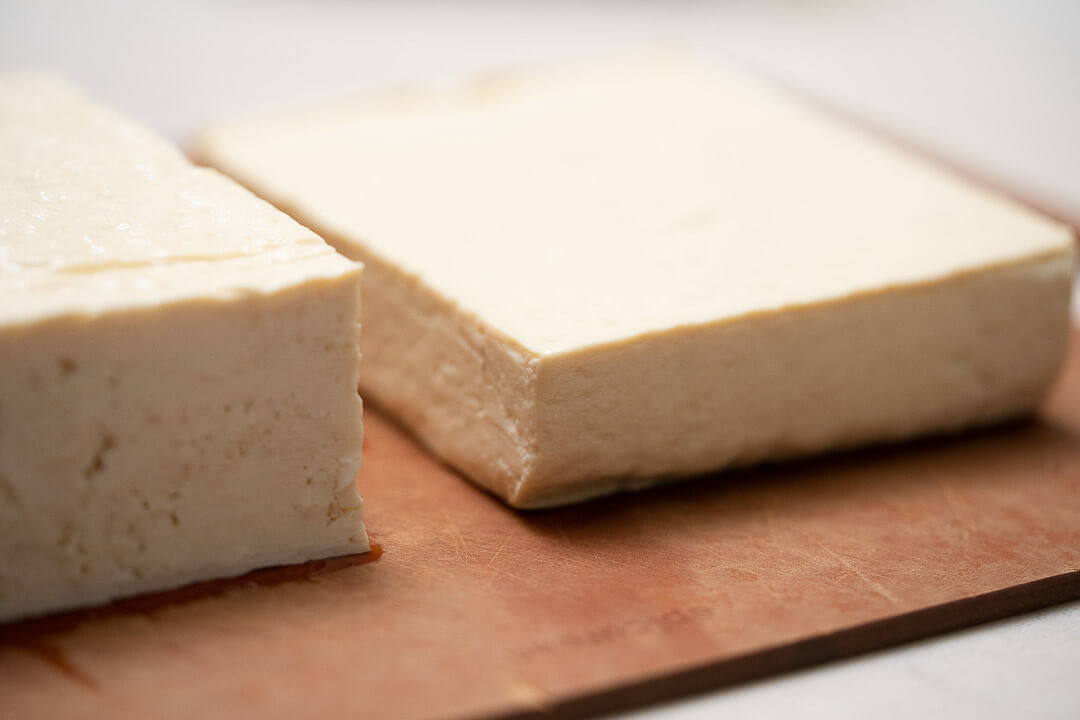 Here are five ways to remove excess water from tofu (longest to shortest). With pros and cons for each method!
1. Cutting the tofu into pieces and allowing the water to leak out.
Pro – no 'work' required, can be used for hot or cold tofu dishes, no need to plan ahead
Con – requires plates/bowls, can make a mess (water), can take up to 60 minutes+
2. Placing a weight on top of the tofu.  Try to use at least 5 pounds (2-3kg) and something to balance it. You'll also need a shallow plate or bowl to catch the water being squeezed out.
Pro – good for cold dishes, takes less time than the above, need to plan ahead
Con – requires plates/bowls, can make a mess (water), can take up to 45 minutes+

3. Using a tofu pressing device (like the Raw Rutes Ninja), which presses on the tofu, squeezing out excess water.
Pro – easy to use, can be done ahead of time, best for firm tofu, the longer you press it the more water will come out
Con – larger blocks may not fit, takes at least 15-20 minutes+
4. Using the stove with a pot of boiling water. You can boil the tofu for 3-5 minutes and then drain and pat dry. This method is most effective when the tofu is cut into blocks. (increased surface area for water to leave tofu)
Pro – quick with minimal prep, good for warm tofu dishes, no need to plan
Con – the tofu will be very hot and you need to not only let it cool, but also drain and pat dry once you can handle it, not good if you need cold tofu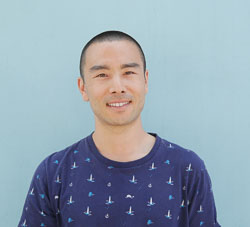 Konnichiwa! (Hello!) I'm Pat Tokuyama, a Japanese tofu cookbook author, who travels for music, food, and adventure. If you like Japanese food, consider joining the new Daidokoro community to discover how to cook more tasty japanese food!!
** Curious about the Plant Based Japanese Cooking Club? ** Learn more here!

5. Microwaving with a tea towel or paper towel for 2-3 minutes.
Pro – quick with minimal prep, good for warm tofu dishes, no need to plan
Con – you have to use a paper towel or tea towel, which may stick to your soft tofu and cause it to break, not good if you need cold tofu, may get slightly deformed
Have you tried removing excess water from your tofu before?
if so, have you noticed a difference?
if not, which one of these methods do you think you'll try first? 
If you'd like to see a TOFU XPRESS | Tofu Press Review and Experiment, watch below or click this link
let me know in the comments below!