Tapioca Pudding with Pan-Fried Kabocha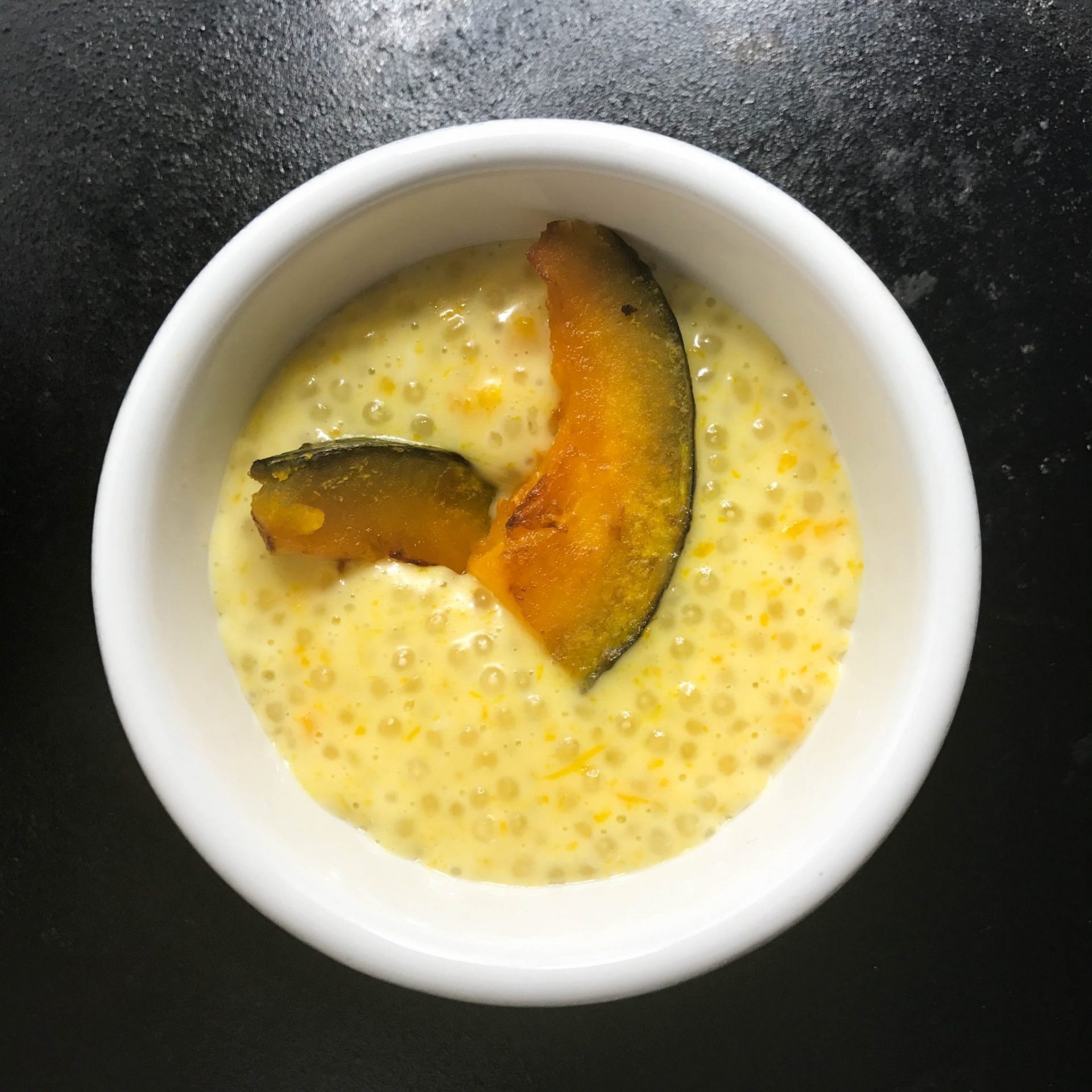 This is for all the tapioca lovers out there.
I was craving some sweets one night and ate up all my ice cream.
Talk about emergencies.
Since I had no ice cream, I quickly looked in my fridge and freezer for alternatives. None.
It was already late and thought I probably have to make something or go to sleep.
Since I wasn't sleepy yet I went online and did a search. I found out that I had ingredients for this promising dessert. Plus it was simple.
It turned out to be a very good version of tapioca pudding with coconut milk.
If you don't have kabocha (Japanese pumpkin), fear not. You could probably use butternut squash, but it might have a lighter flavor.
But, if you don't have that, I would suggest waiting until you have one of the two. You won't want to leave it out!
Adding the kabocha to the tapioca milk mixture.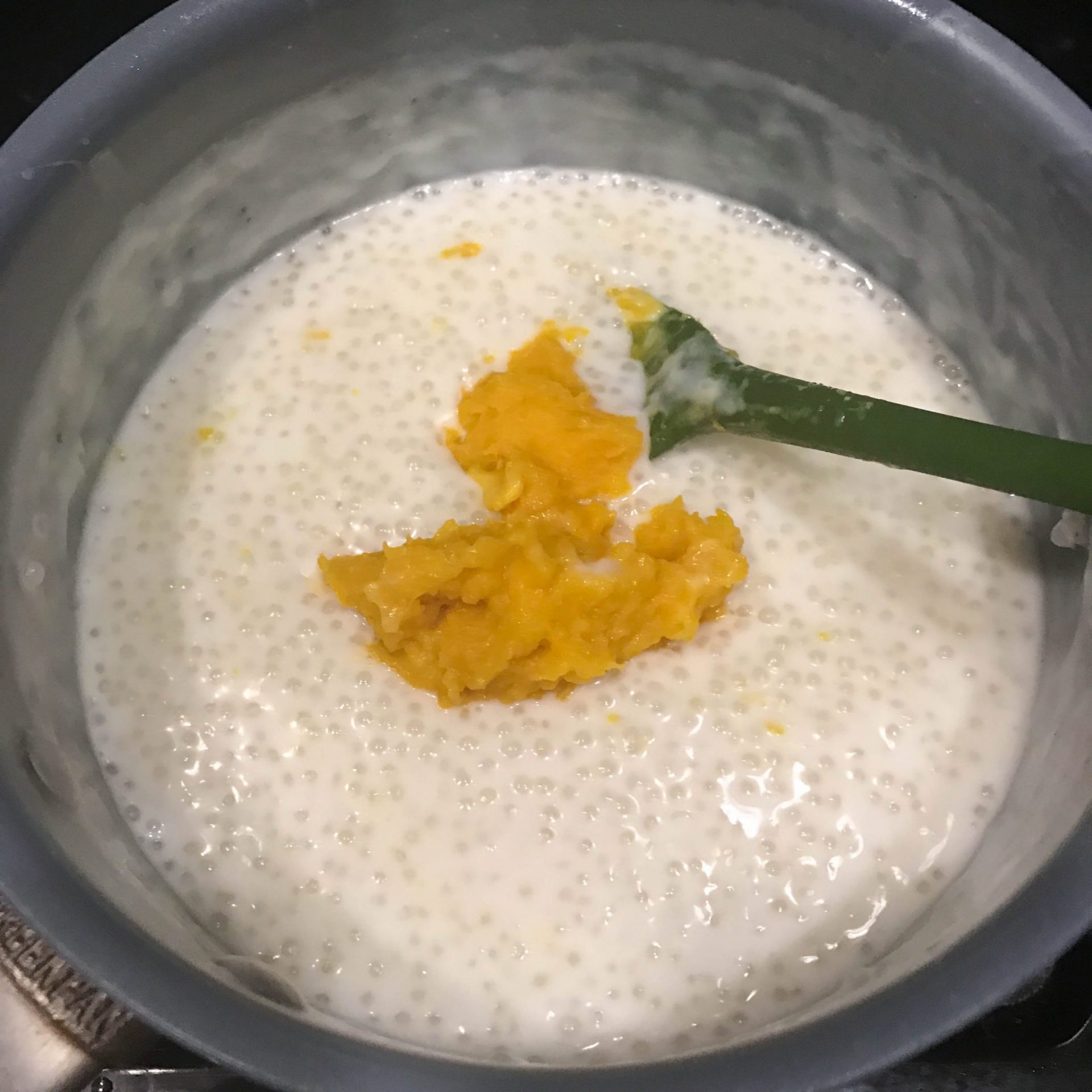 Kabocha
In summary, I usually make this with taro and thought it would be a good time to try something new.
Kabocha is an suitable replacement for taro. It's delicate flavor synergizes with the coconut milk, resulting in a sweet and delicate flavor.
You will also be able to enjoy a soft, natural orange color from the kabocha. Natural food coloring is the best!
This is a great way to finish off a meal on a cool winter night.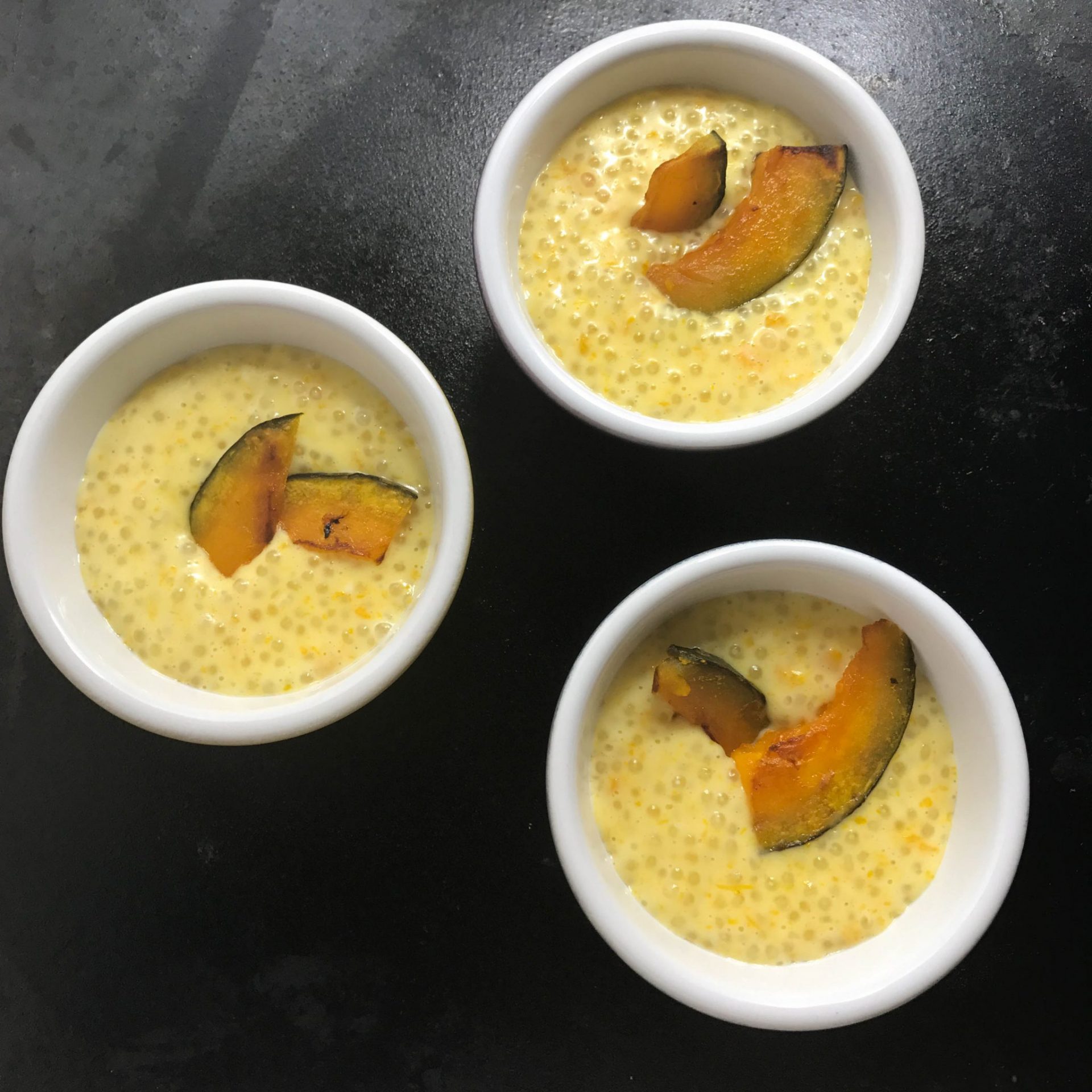 For those keen on getting started cooking Japanese food, I've put together a quick reference on Japanese Food Supplies that can help get you started! Check it out if you haven't seen it yet!
Save