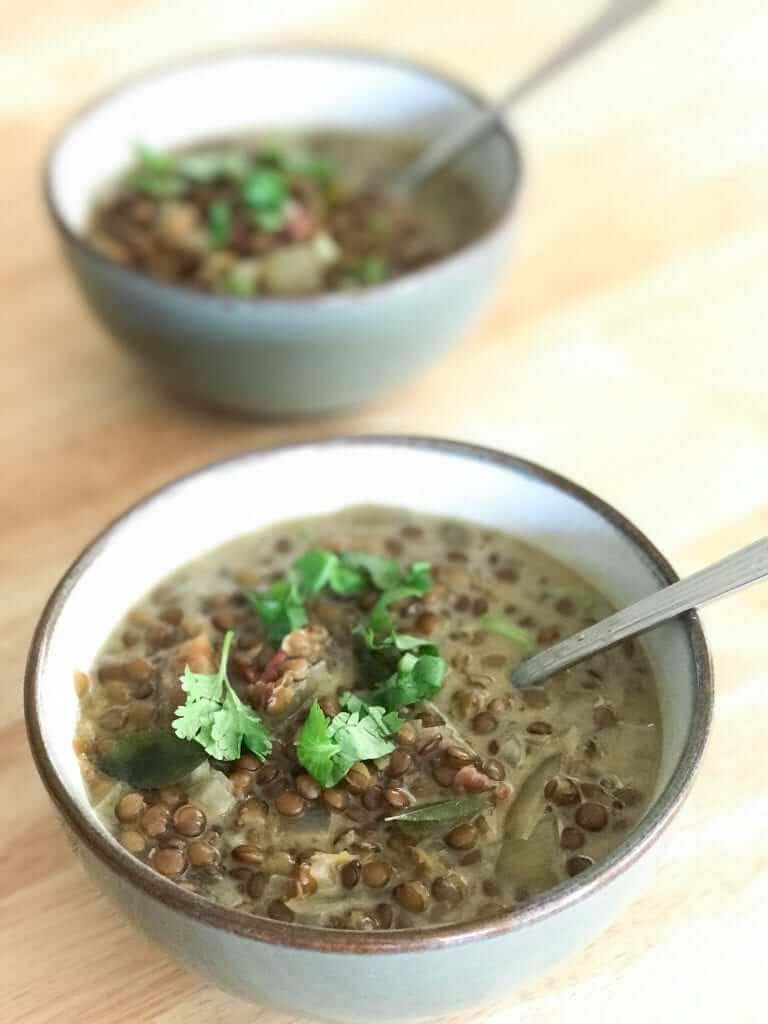 Dal is one of my favorite Indian foods
There are so many different variations, I don't think I'll ever get tired of eating it.
This dal is made with coconut milk and reminds me of the food I ate when I visited Kerala many years ago.
Kerala is located in the South part of India and the food is very different from what you'll find in the North.
One of the things used more in the food from the South is coconut milk.
I've used coconut milk a few times when cooking Indian food and it always comes out special.
I think it's because most Indian food that you find in restaurants here (in the US) is based on Punjabi cuisine. (I've yet to come across and Indian restaurant that specializes in food from South India.)
So when you make something that you don't find in restaurants, it usually comes out as memorable. For me at least!
Curry Leaves
This dal, while complex and hearty, comes together very quicker than you might think. The curry leaves provide a spicy base flavor that is very well balanced with the coconut milk.
I used my own curry leaves that I have been growing. I think if there is any ingredient you have trouble sourcing, it would be the curry leaves. It's a good thing there's Amazon, though, that is where I bought them before I started growing my own plants.
This was my big harvest. I was really nervous about cutting off the entire stem of the tree. Especially because I did a bunch of reading online and only found one source that said leaves would grow back after cutting the stem. I needed to cut it for two reasons. 1. It was getting too tall. 2. It was getting cold outside and the leaves were starting to yellow and fall off. So, I ended up cutting it. As you can see the plant has more than fully recovered (bottom most pic). So it was a good decision after all!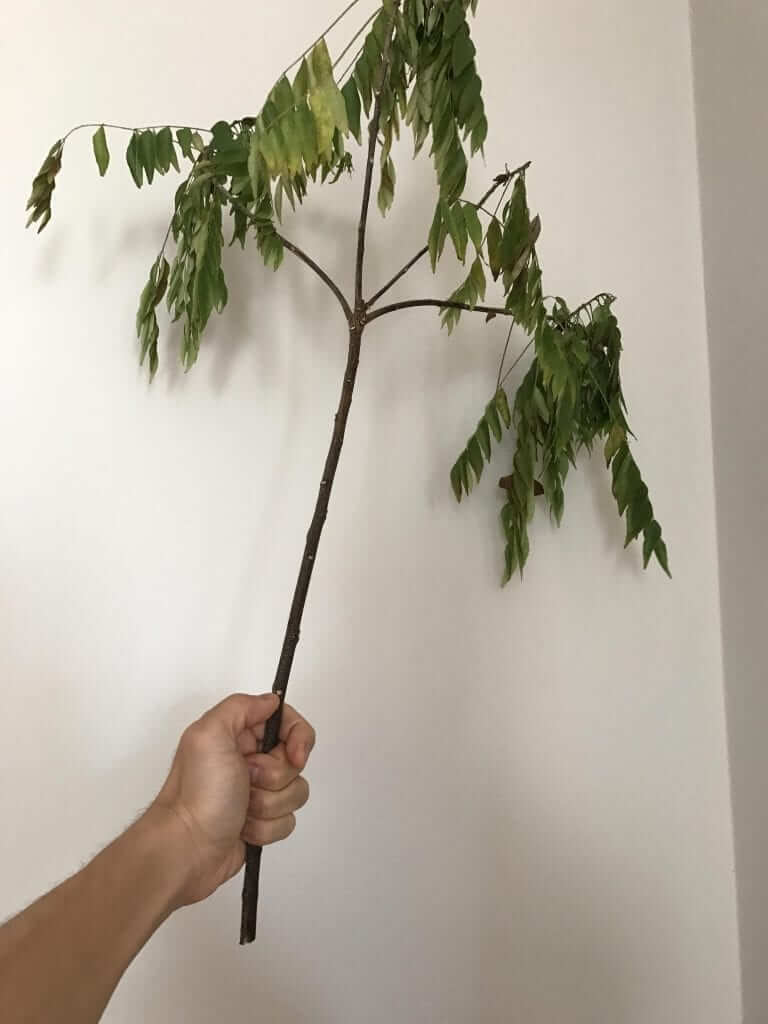 The harvested leaves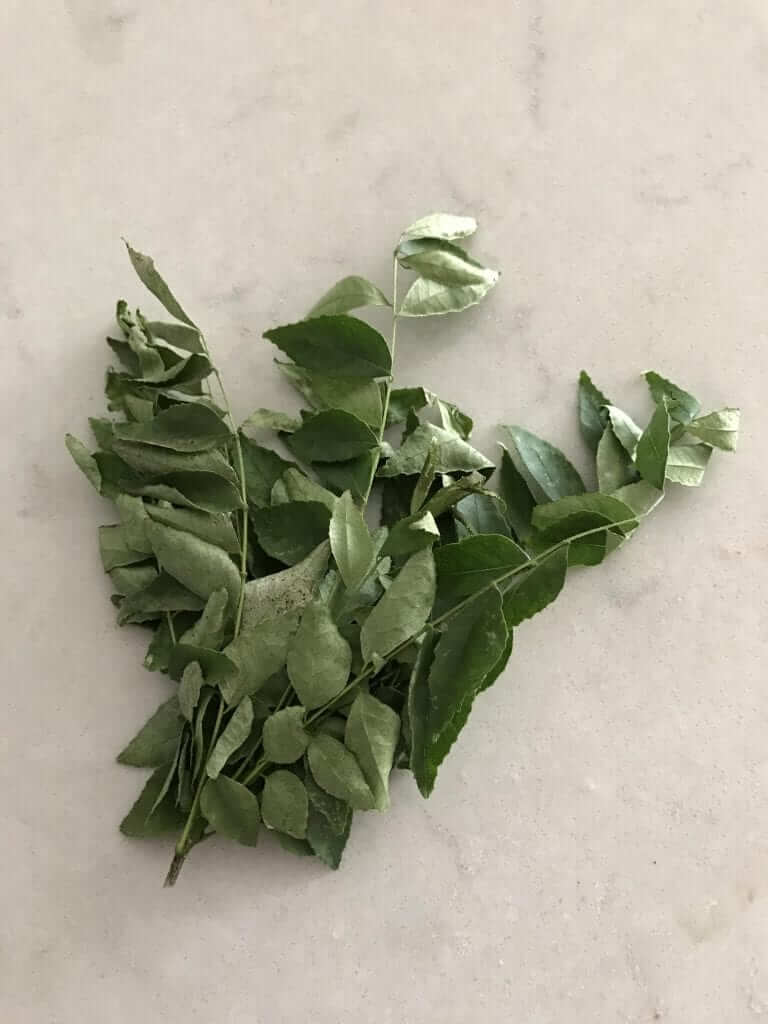 New stems and leaves have grown back just below where the stem was cut. Now the plant is about 18 inches shorter! (You can see toward the top of the left stem where it was cut.)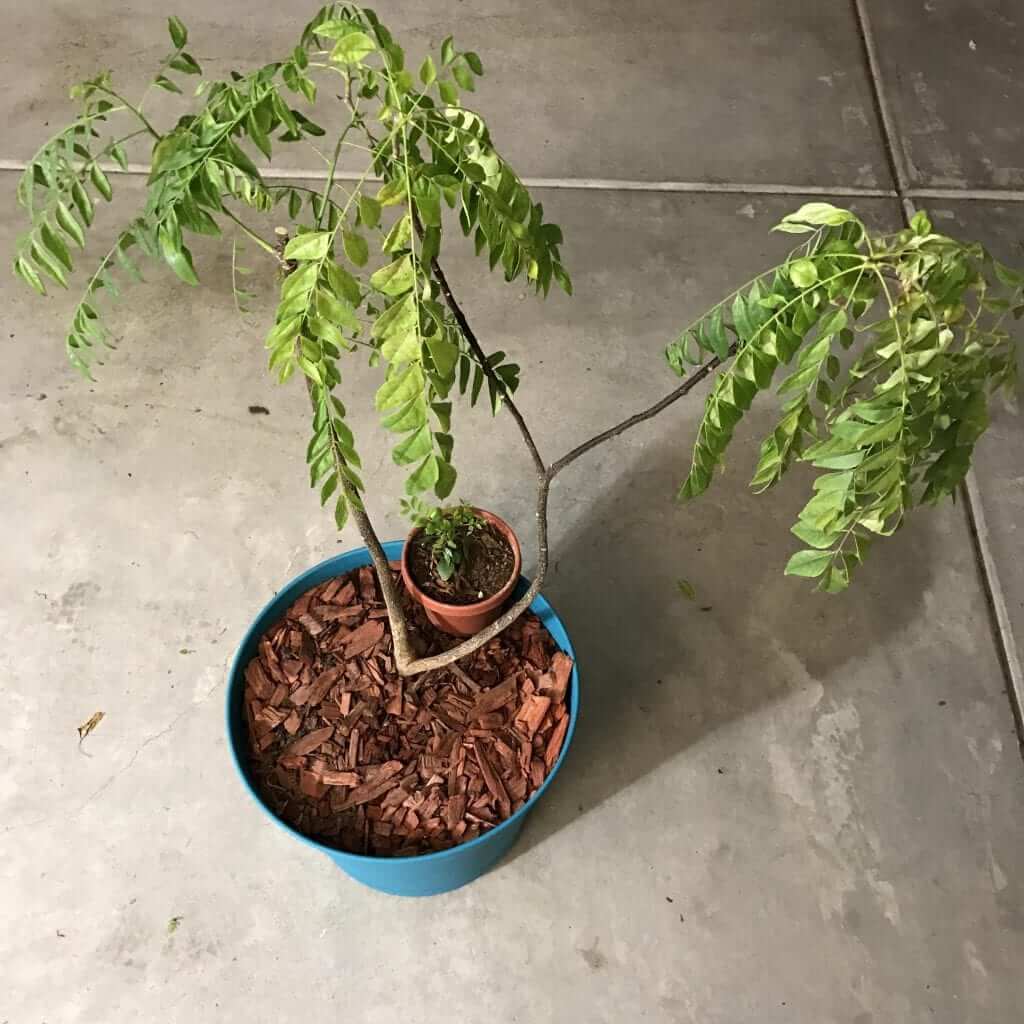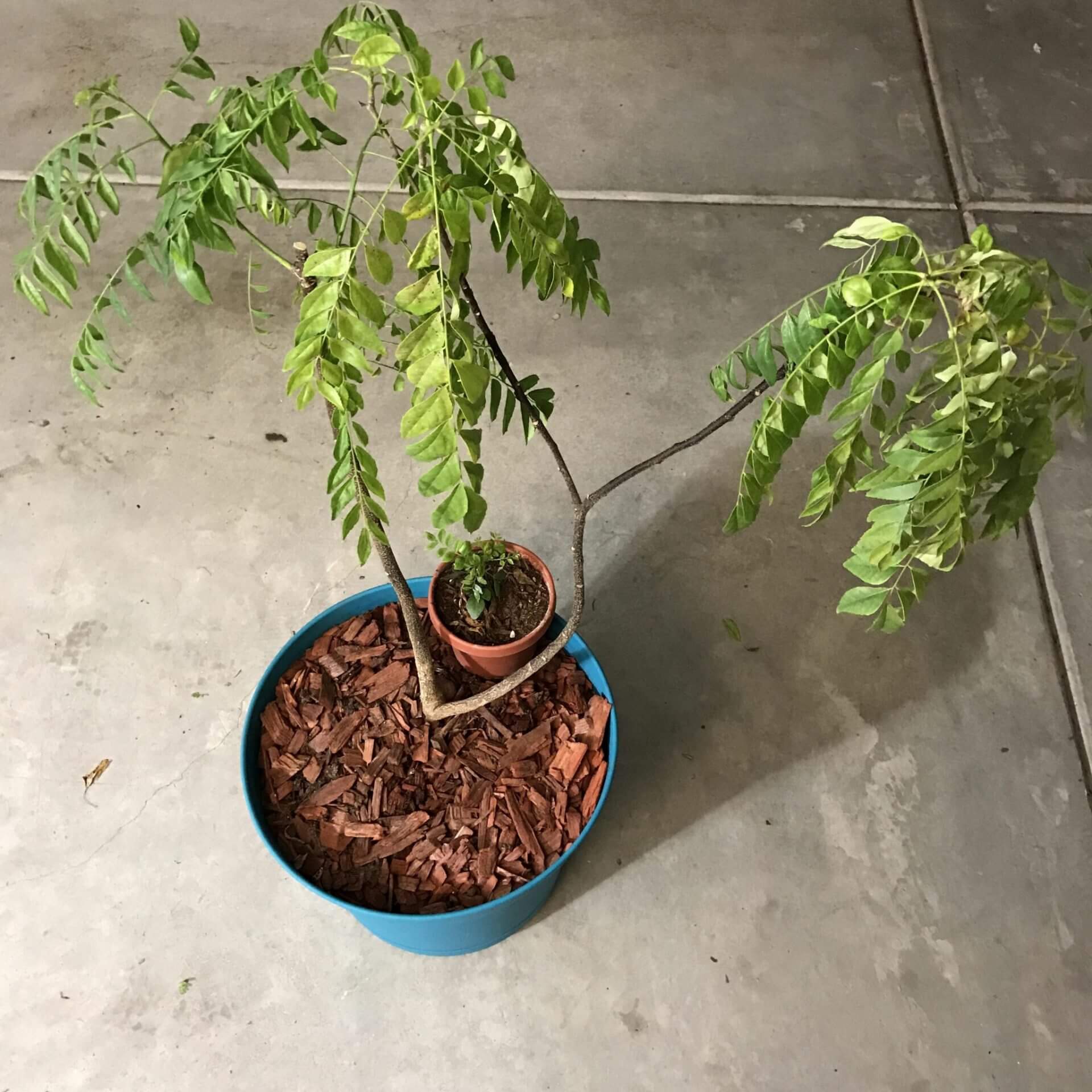 I love using my plants in my food and eating them after growing them!
So, back to this dal. All you need to make this a complete meal is a side of basmati rice!
If you are concerned about the spice level on a 1-5 this would rank a 1 or 2 if you are super sensitive. It's quite benign!
The lentils are merely the vehicle to get those rich, savory, slightly spicy flavors into your mouth.
They don't wear seat belts, so out they go!
Happy Meatless Monday!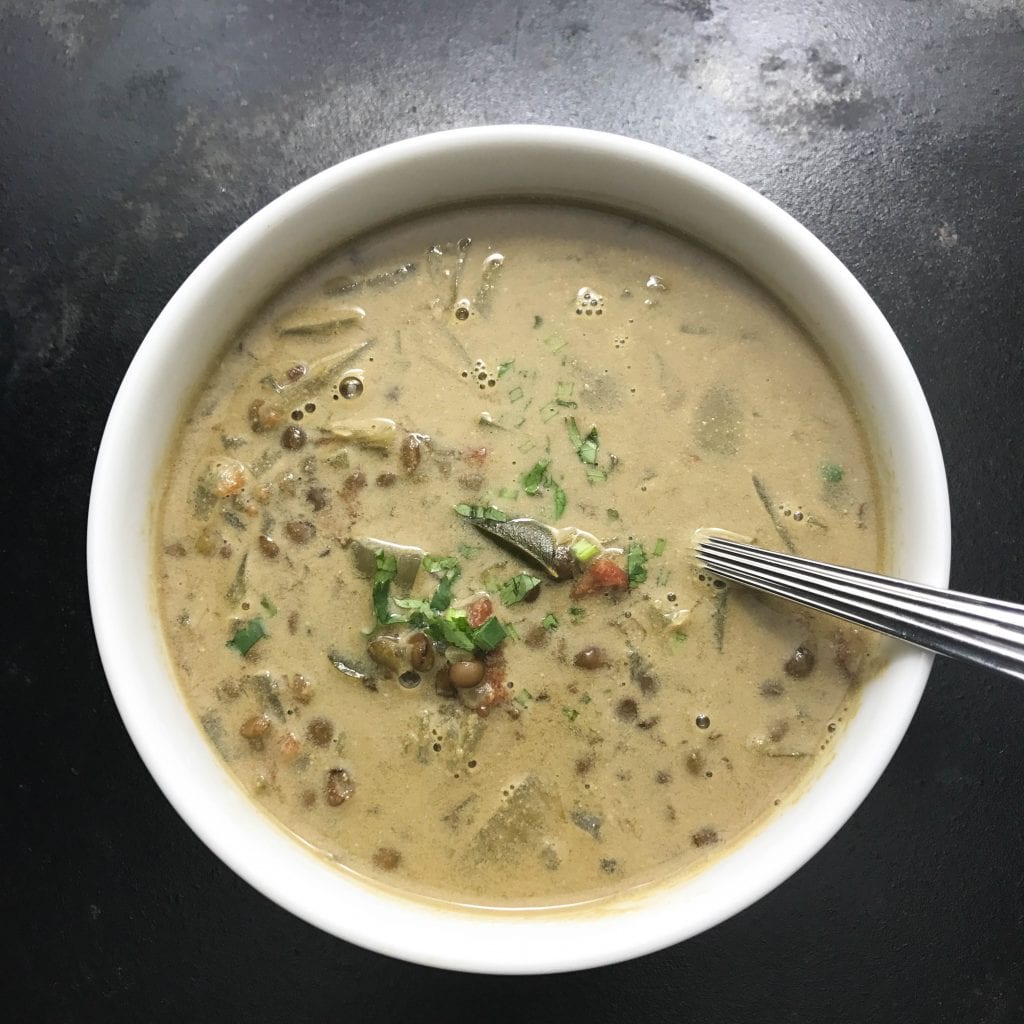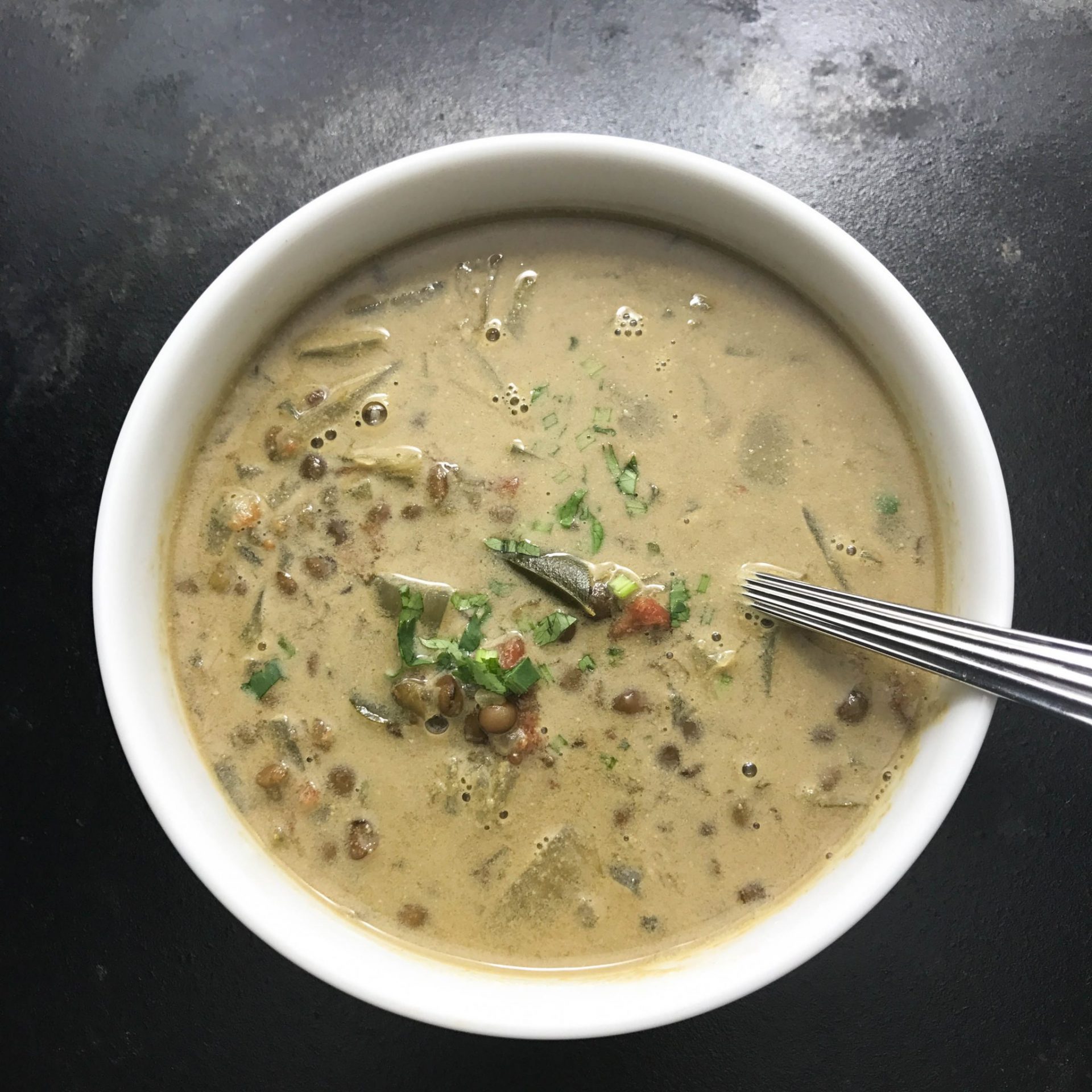 In case you missed them, here are some of my other Indian recipes!
[display-posts tag="indian"]
Save
Print
Masoor Dal with Curry Leaves and Coconut Milk
Prep Time:

10 minutes

Cook Time:

30 minutes

Total Time:

40 minutes

Yield:

6

people

1

x
Category:

Main Dish

Cuisine:

Indian
Lentils
2 cups

whole masoor dal (or green lentils)

6

cups water

1

medium Onion (chopped)

1 cup

tomatoes (i used canned)

1/2 teaspoon

cayenne pepper

1 teaspoon

ground cumin

1 teaspoon

ground coriander

1/2 teaspoon

ground turmeric

1 1/2 teaspoons

salt

14 oz

coconut milk (full fat)
Tadka (for tempering)
2 tablespoons

olive oil

2 teaspoons

cumin seeds

1 teaspoon

yellow mustard seeds

1/2

medium Onion (finely chopped)

30

fresh curry leaves (dried is okay too)
Instructions
Lentils
In a large dutch oven or pot, combine the lentils, coarsely chopped onion, tomatoes, cayenne, ground cumin, coriander, turmeric, and salt. Add 6 cups of water and bring to a simmer. Cook uncovered for about 30 minutes, or until the lentils begin to soften.
Tadka
In a small skillet on medium heat, add olive oil. Once shimmering, add the cumin seeds and the mustard seeds.
As soon as the seeds begin to sputter, add the chopped onion and the curry leaves and saute for about 1-2 minutes, Stir constantly to prevent the leaves from burning.
Add the Tadka to the lentils. Also stir in the coconut milk. Cook for 10-15 minutes until heated through. Add salt to taste if needed and serve with basmati rice!