Strawberry Ice Cream with Vodka Infused Berries is an alcohol fueled twist on a classic ice cream. The strawberries used were at peak ripeness enabling me to cut back on the sugar. Serve the ice cream with with a waffle cone or a bit of whipped cream and it might just mysteriously vanish before your eyes.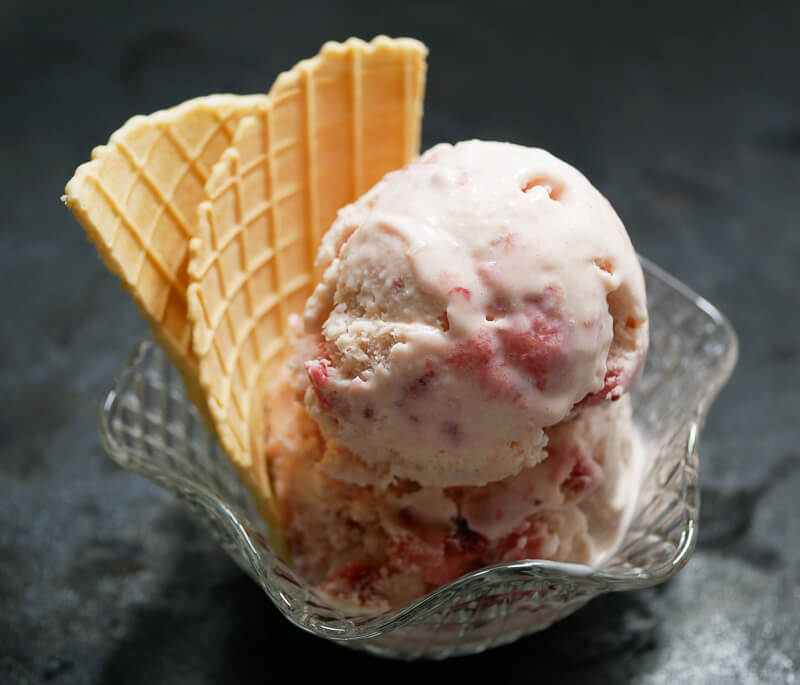 Strawberry Ice Cream with Vodka Infused Berries
Already half-way through summer? Poo!
The strawberries at the farmer's market now are super ripe and very sweet! Have you picked any up for yourself?
After eating strawberries all weekend long, I eventually had a craving for something creamy.
Can you guess what idea popped into my head?
*Poof* strawberry ice cream!!!
Now listen here.
This is no ordinary strawberry ice cream.
Since the title probably gave it away…
You know what makes this so special.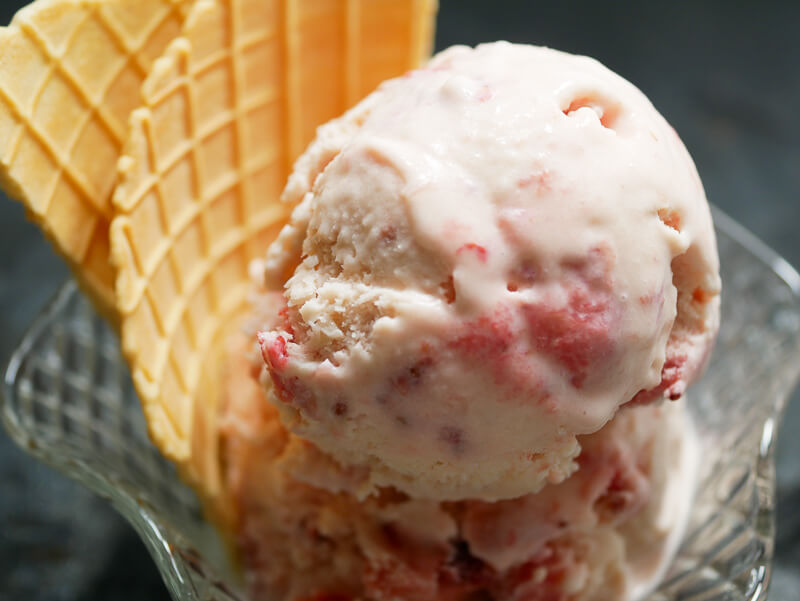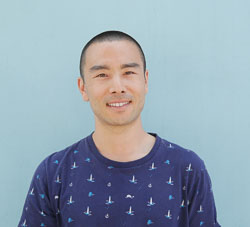 Konnichiwa! (Hello!) I'm Pat Tokuyama, a Japanese tofu cookbook author, who travels for music, food, and adventure. If you like Japanese food and it's your first time here, consider joining the new plant based japanese made simple community - to cook and be healthier today - with japanese food!!
** Curious about the Plant Based Japanese Cooking Club? ** Learn more here!

Vodka Infused Berries
The vodka helps to keep the berries from becoming completely frozen.
Plus it makes the ice cream just a little boozy. Not overly so though.
So don't try to set it on fire!
I suppose if you want it more boozy you could double the vodka.
Or just have a few shots and chase it with this bomb ice cream.
Totally up to you you party animal!
If you are a super taster, though, you might be able to taste the vodka in the berries as is.
It's very subtle.
Following the recipe will result in a little over 3 pints of ice cream, that is creamy and not too rich.
A solid dessert to round out your 4th of July holiday party or meal!
Need an ice cream machine? Check out my review of the Breville Smart Scoop, which is one of my favorite kitchen appliances! 
In case you've missed them, here are some of my other ice cream recipes!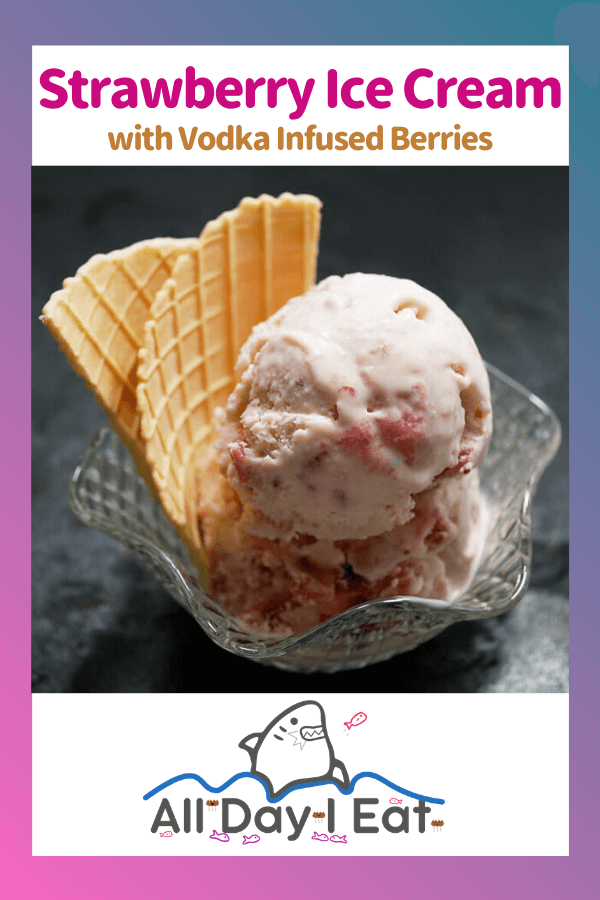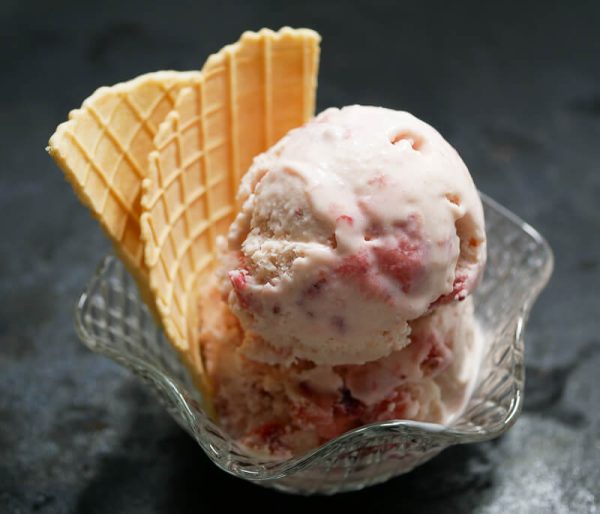 | | |
| --- | --- |
| | |
Combine the mashed strawberries, salt, and 1/4 cup sugar in a saucepan. Mix thoroughly and let sit for 30 minutes. Mix once or twice as it sits to ensure sugar is dissolved.

Meanwhile, whisk egg yolks and 1/4 cup sugar in a medium bowl until combined and pale yellow.

Heat the milk, cream, 1/4 cup sugar in a saucepan over medium heat, stirring occasionally, until milk starts to steam ~170 degrees F if you have a thermometer

After milk mixture has heated, gradually whisk into yolks until combined. Then add back milk mixture to the saucepan. Stirring frequently until temperature is back to 170 degrees. (Can also use the back of a wooden spoon trick.)

Once custard is ready, strain into the bowl set in the ice-water bath and stir occasionally until cool.

Taking the saucepan with the strawberries, heat on medium and cook for 2-3 minutes and then strain the juice out.

Put the strained berries into a bowl and add the lemon juice and vodka. Allow to cool. Take the strawberry juice and allow to cool in another ice bath or in the refrigerator. Once cooled combine with custard and also add in vanilla.

When custard has cooled enough, start the machine and churn according to manufacturer directions.

As the mixture begins to firm up, add the strawberries last and allow to churn or mix in with a soft spatula and freeze to firm up.
Adjust sweetness to taste. If strawberries are very sweet you may be able to decrease the sugar.
Remember you can't take out sugar, but you can always add more sugar after cooking the custard while it's still hot if needed!