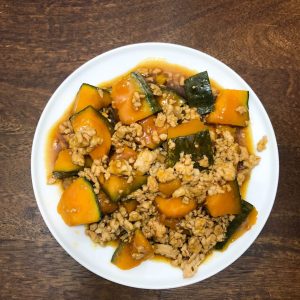 Hi. I'm happy that we made it to Wednesday. I'm excited that it's almost half-way through December. Especially since that means the shortest day of the year is just around the corner.
That means from there on, longer and warmer days ahead. To help us prepare (at least mentally) for the summer. Wanted to share a song.
Today's song of the day is by Behrouz. It's called 'Endless Summer'.
If this doesn't get you feeling like summer when you close your eyes and listen. Not sure what will. But send me your favorite tracks if you have something better. Always looking for new music.
The other thing that I'm always looking for is good food. I was a little skeptical of this dish when I first came across it, but have made it a couple times since.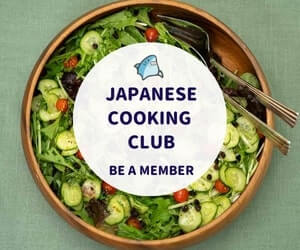 Soy Glazed Kabocha with Ground Chicken (かぼちゃのそぼろ煮)
I like this dish because:
it's a pretty straight forward and delicious dish
close to my ideal ratio is 3:1 carbs to protein, especially if you are eating it with rice
the sauce has a very delicate and refined flavor.

And it's thick. If you like a thinner sauce, you can add a bit of water or just not reduce it as much as I did.
the not so secret ingredient is ginger.

Ginger is not by anymeans overpowering or the star of this dish.
it does add a nice spicy and fresh flavor to counter the sweet and salty happenings in this dish

The kabocha gives you a subtle hint of sweetness as well as a nice soft texture with each bite. It's very close to being a boiled potato in terms of consistency.
The ground chicken tastes just like chicken. As it should!! It adds it's own little chewy texture to the mix.

 You can substitute the ground chicken with pork or turkey. Not sure that I would use beef since that flavor might be a little too strong here.

If you like butternut squash you'll probably like kabocha; not sure that I would substitute since the flavors are a little different.
Cooking Tip
To soften kabocha, or any pumpkin, really, did you know you can microwave it to soften the flesh? I usually throw a whole pumpkin in the microwave for about 5-6 minutes on high. Be careful, though, not to let it get too hot!
Here is a video I made showing how to make it:
I hope that is proof enough, how easily this dish can be made. Just like my previous post for sunomono! 
Lastly, if you're curious what else you can make with kabocha, you could use the other half for kabocha soup (the one I made).
For those keen on getting started cooking Japanese food, I've put together a quick reference on Japanese Food Supplies that can help get you started! Check it out if you haven't seen it yet!
Save
Print
Soy Glazed Kabocha with Ground Chicken
Prep Time:

20 minutes

Cook Time:

10 minutes

Total Time:

30 minutes

Yield:

4

people

1

x
Category:

Main Dish

Cuisine:

Japanese
1

pound kabocha (cut into wedges ~ 1in. Roughly

3.5 cups

)

1/4

pound ground chicken

1 Tablespoon

Ginger (grated)
Sauce
2 Tablespoons

soy sauce

1 1/2 Tablespoons

mirin

1 Tablespoon

sugar

1 1/4 cup

water
Thickener
1.5 teaspoons

katakuriko (potato flour starch or corn starch)

1 tablespoon

water
Instructions
Wash and microwave the kabocha to soften it. ~ 5-6 minutes for a full size kabocha.
Cut in half. Cut and measure out about 1 pound of kabocha. Roughy 3.5 cups worth. Set aside.
Using a large skillet on medium heat add olive oil and ginger. Cook for about 20-30 seconds and add ground chicken. Cook until chicken is mostly cooked. A little pink is okay.
Add in all of the sauce ingredients, kabocha, and mix. Cover and let cook for at least 15 minutes, mixing at least once half way through.
Check to see pumpkin is cooked through using a fork or chopstick. (It should go all the way through the flesh) If not cook a few minutes longer.
Using a slotted spoon remove all the pumpkin and most of the chicken out of the skillet onto a serving plate.
Add in the dissolved thickener and cook for another minute or so. Ensure the starch is mixed thoroughly, you should see the sauce thicken up.
Once it has thickened pour over the kabocha and chicken on the serving plate. Eat with rice!