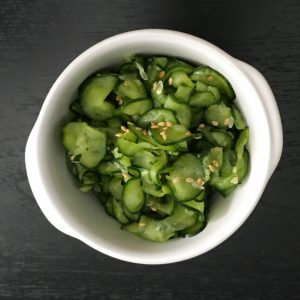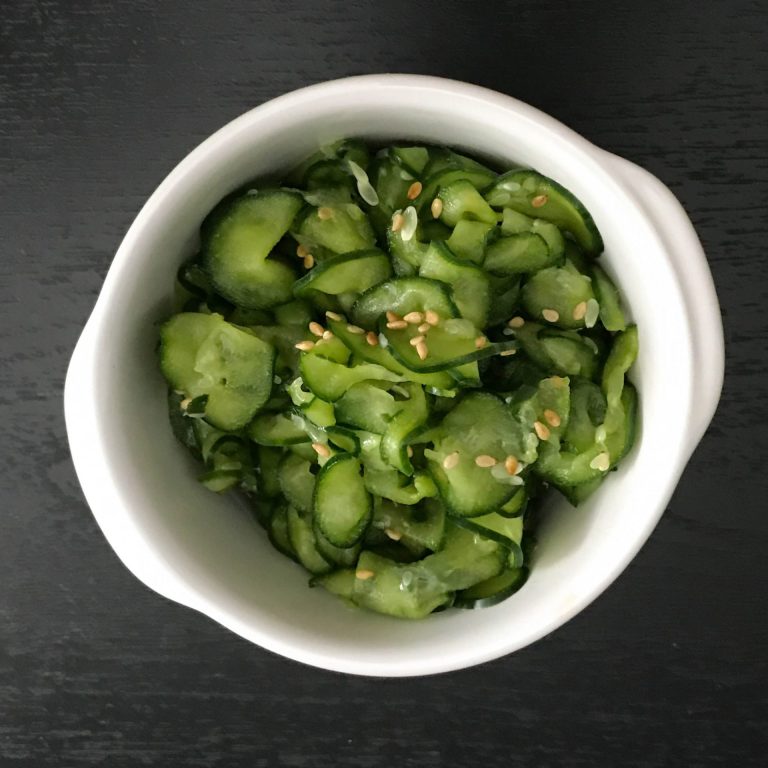 Good evening! Or as they say in Japanese (konbanwa!) こんばんは!.
Today's song of the day is by Way Out West. It's called "Tuesday Maybe". Isn't today Tuesday? Maybe…
If you have watched any of my Youtube video's you might have had a taste of the kind of music I like.
This track came out a while ago and has become one of my favorites.
Give it a listen and let me know what you think.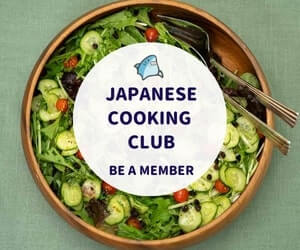 Quick Pickled Cucumber – Japanese style
In this video, I demonstrate how to make quick pickled cucumber. In Japanese, this is called sunomono (酢の物).
Sunomono can be made with different types of vegetables, but today we're using cucumbers.
It's a healthy appetizer that is light and refreshing. With a delicate and refined flavor. It's one of my favorite things to eat at the beginning of the meal.
If you ever go to Japan, you may notice some sit-down restaurants will serve you several small servings of different veggies along with your meal. That is definitely one of my favorite parts about eating out there. I always like to eat different things. It makes things more interesting. And I hope to introduce these to you, one recipe at a time!
Lucky for us, this is also probably one of the easier Japanese dishes to try making.
All you need to do is:
slice the cucumber
salt
let it sit for 10 minutes
squeeze
squeeze again
rinse
squeeze one last time
mix in the seasonings
and enjoy!
The longest part of making this is the salting. You have to wait for the water to be drawn out of the cucumbers by the salt. The good thing is that this is all passive. The salt is doing all the work for you.
After the water comes out, I always rinse it with a little water to wash the salt off.
It has plenty of flavor from the rice vinegar, sugar, and tsuyu (つゆ is a noodle soup base) seasonings added afterward.
If you haven't had this before, it could be a nice way to start your Japanese meal.
Whether it's sushi, a noodle dish or a rice dish. It works across the board.
I hope that the video proves how easily you can make this at home. If you like these I'll keep powering through 🙂
Thanks for stopping by !
For those keen on getting started cooking Japanese food, I've put together a quick reference on Japanese Food Supplies that can help get you started! Check it out if you haven't seen it yet!
Print
Cucumber Sunomono Revisited
Prep Time:

20 minutes

Total Time:

30 minutes

Yield:

4

people

1

x
Category:

side

Cuisine:

Japanese
2 cups

japanese cucumbers (sliced thin. i used a mandolin; if you can't find japanese cucumbers try to use any seedless)

3 tablespoons

rice vinegar ( the brand i used is kikkoman)

1 tablespoons

white sugar ( if you dont like things to be sweet use half or less)

1.5 tablespoons

mentsuyu (if using store bought ensure concentrates are diluted to 1:1)
sesame seeds (toasted as a garnish)
Slice cucumbers using a mandolin or as thin as possible
Put into a bowl, sprinkle liberally with salt, massage in salt with hands and let sit for at least 10 minutes.
After it has sat with the salt, squeeze cucumber slices to remove all water, repeat several times until no more water comes out.
Then rinse the cucumbers with water to get some of the salt out; and squeeze one more time or until no more water pools in the bottom of the bowl.
Mix vinegar, sugar and mentsuyu with the cucumber and serve.