Mizuna (Japanese Mustard Greens) with Garlic and Bacon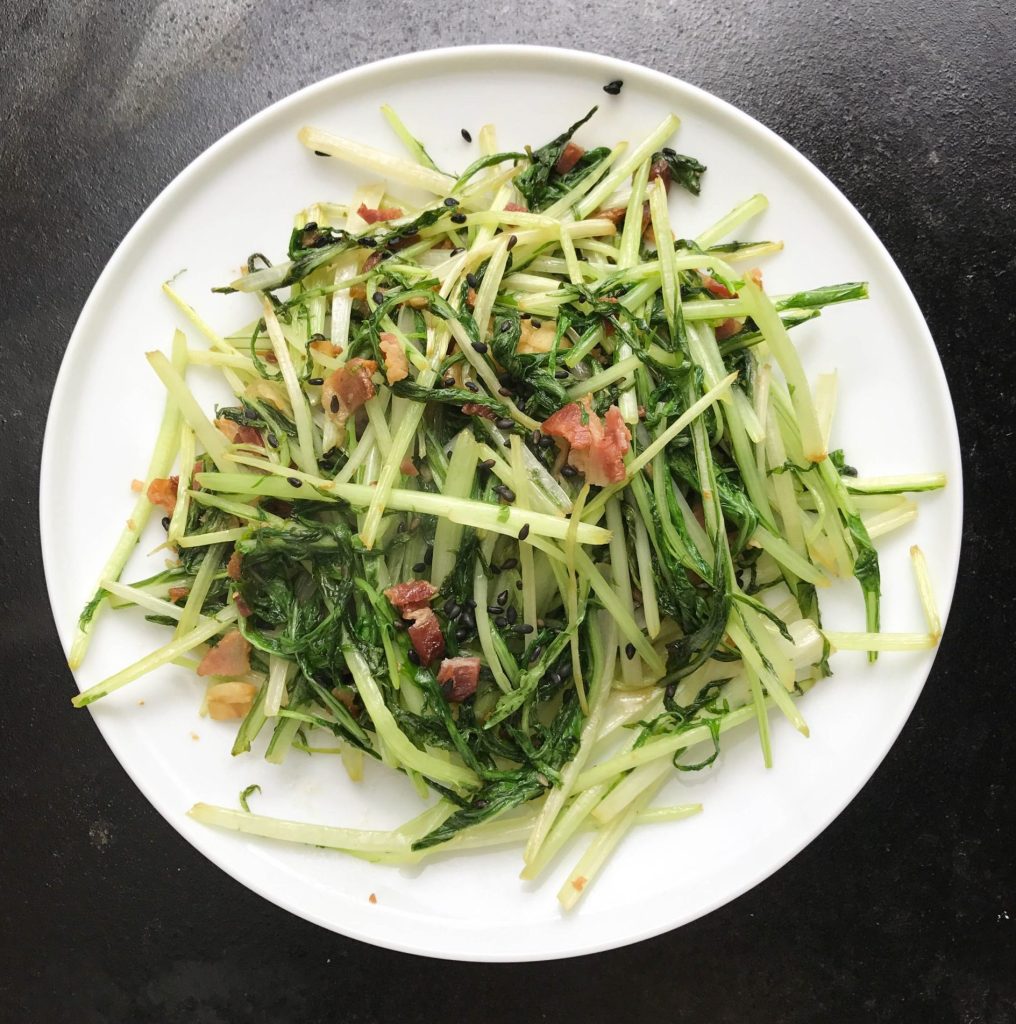 Mizuna (Japanese Mustard Greens) with Garlic and Bacon
I'm always trying to eat more vegetables, and this is one tasty way to accomplish that!
I don't know about you but sometimes it's nice to eat cooked green leafy vegetables.
I'm talking about baby bok choy, spinach, chard and the like. This is a new one you might not have heard of yet. Or have you?
If not, Mizuna (水菜) in English is Japanese mustard greens.
It has a peppery bite reminiscent of arugula, but sharper and slightly different.
If arugula grew on long stems and was stir-fry-able, this would be it.
I had bought a couple bunches at the market. I used one for a hot pot and had one bunch left over.
So, I did some searching and found an idea on my favorite Japanese cooking websites, cookpad.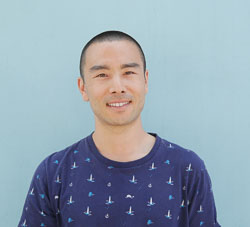 Konnichiwa! (Hello!) I'm Pat Tokuyama, a Japanese tofu cookbook author, who travels for music, food, and adventure. If you like Japanese food and it's your first time here, consider joining the new plant based japanese made simple community - to cook and be healthier today - with japanese food!!
** Curious about the Plant Based Japanese Cooking Club? ** Learn more here!

Shaki-Shaki (しゃきしゃき)
The original title of the dish had the adjective "shaki shaki" (しゃきしゃき) in it which means crispy.
These greens hold their own quite well and after sauteing they were still quite crispy/crunchy.
This recipe calls for bacon and chicken stock powder as the main flavoring agents.
The other flavors that make this dish unique are crushed garlic and toasted black sesame seeds.????
What I liked about this was that I was very easy to throw together and it's a good way to get your vegetables in.
If you can get mizuna at your market, this might be a good way to prepare it!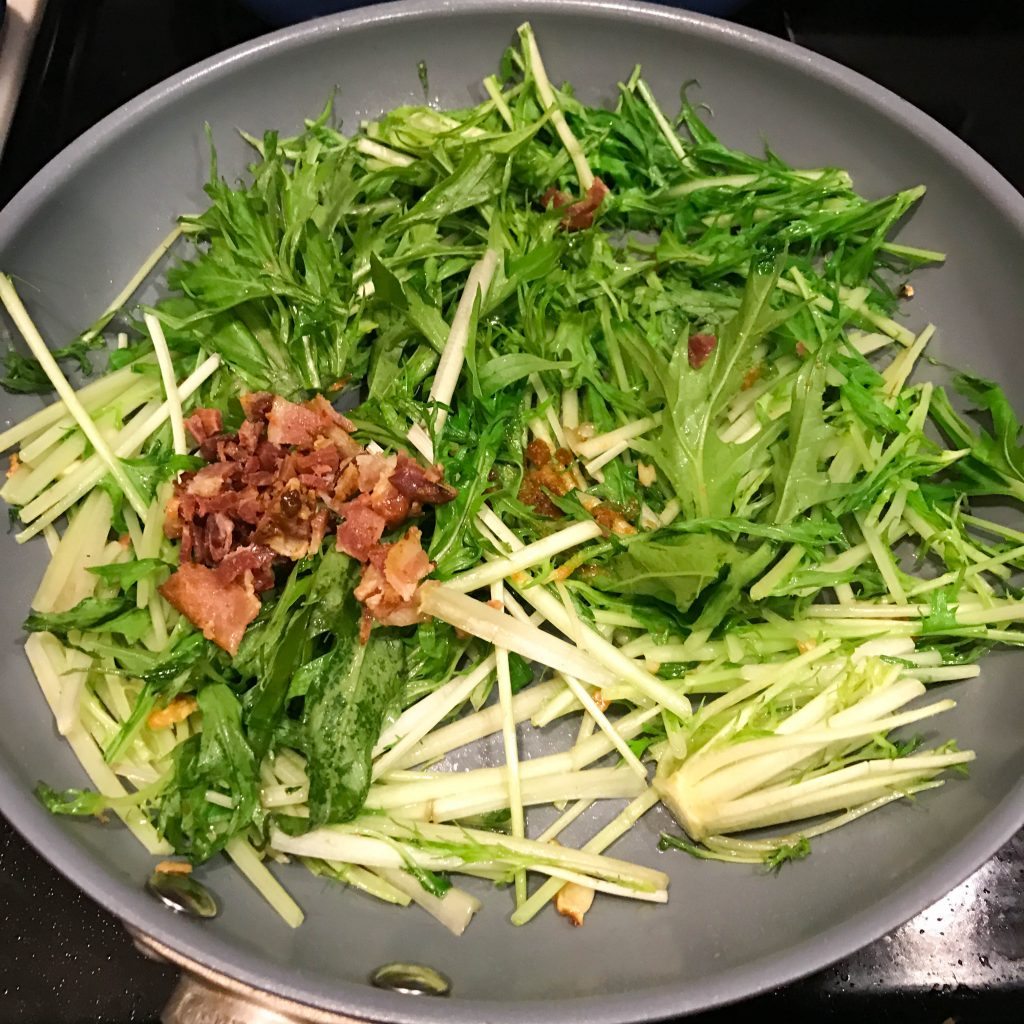 For those keen on getting started cooking Japanese food, I've put together a quick reference on Japanese Food Supplies that can help get you started! Check it out if you haven't seen it yet!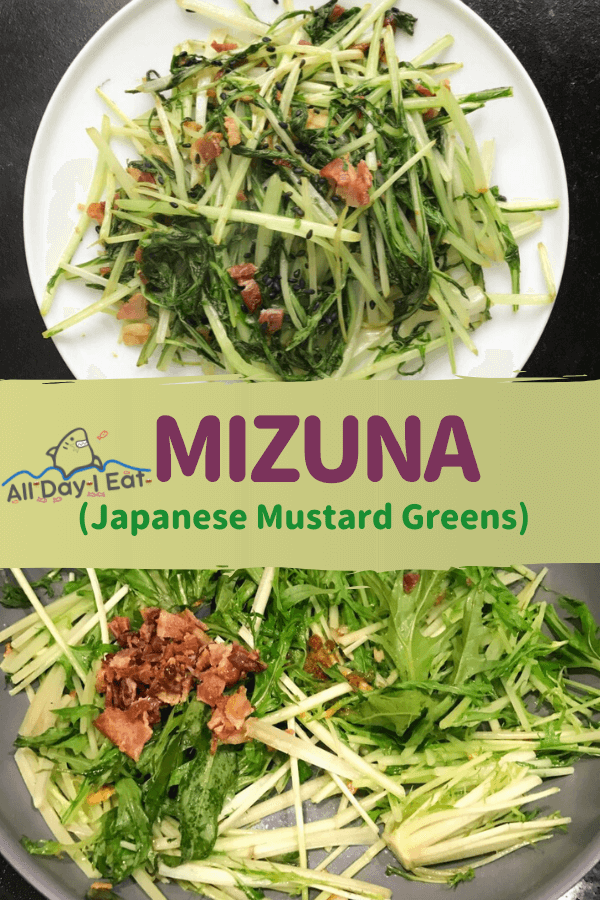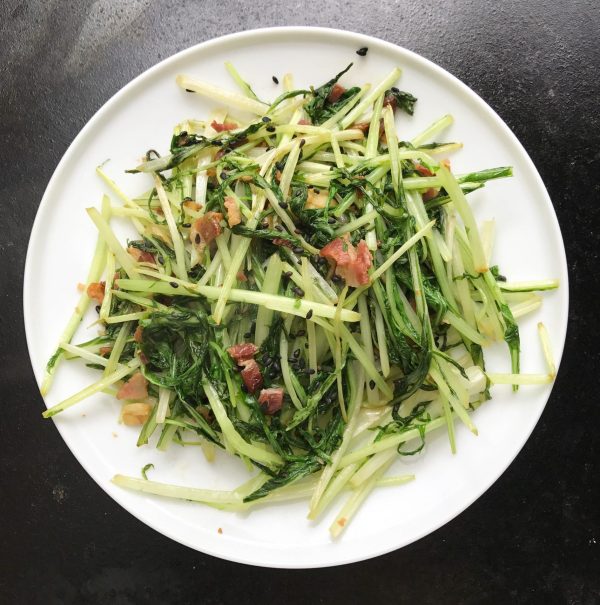 | | |
| --- | --- |
| | |
FIrst wash and cut the greens into 2 inch sections.

Using a large skillet, on medium high heat, saute the bacon until crispy.

When the bacon is done, remove and place on a paper towel lined plate.

Immediately add the greens, garlic, and chicken stock powder.

Saute for about 2-3 minutes until the greens appear soft and cooked.

Meanwhile chop up bacon into small pieces and mix into the greens as they finish cooking.
You could omit both bacon and chicken stock if you wanted to make this vegan. I've done it before with just garlic, olive oil and a dash of salt. It's pretty good!