Miso Soup with Eggplant and Gobo is a tasty spin on a classic Japanese side, Miso soup. Gobo adds an earthy flavor and firm texture that is a welcome contrast to soft and delicate eggplant. Throw on some chopped green onions and you have a warm, savory way to start and accompany your Japanese themed meal!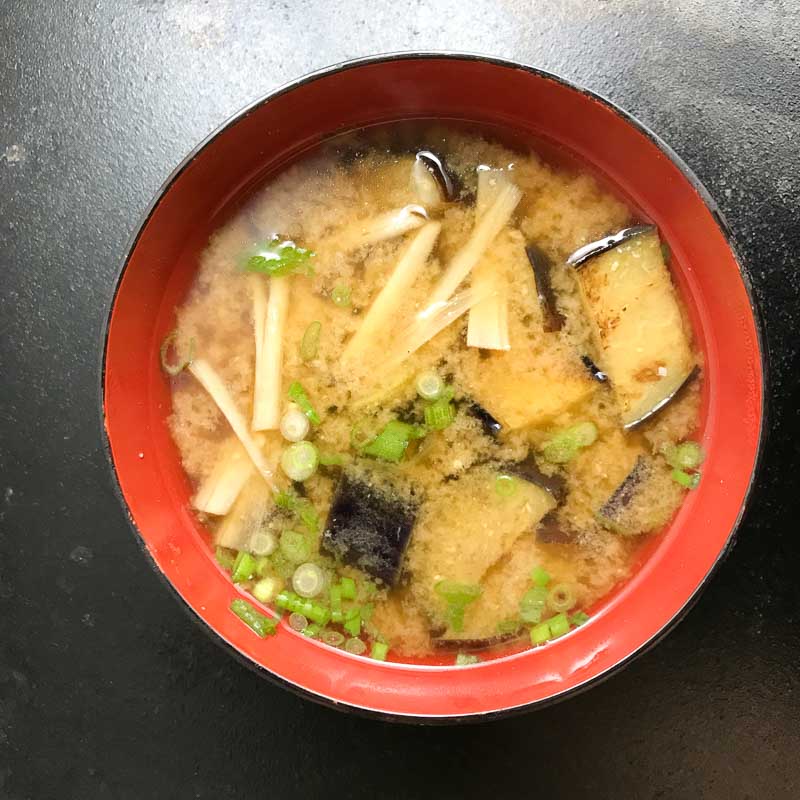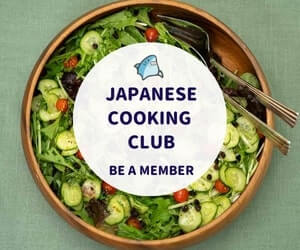 Miso Soup (味噌汁)
If you've been to a Japanese restaurant, chances are you've been served miso soup.
If it's something you like, I highly recommend trying to make it at home.
Soups really don't get any easier than this.
And since it's homemade, you'll get a good idea of how it should really taste. (not watery like in restaurants!!)
I make miso soup pretty often, at least once a week.
So I like to vary the ingredients to keep things fresh and exciting.
My taste buds get bored easily and it's a daily struggle to keep them happy and engaged.
This soup was one discovery that did the trick!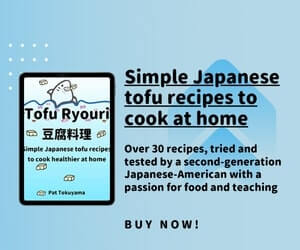 This is Gobo (ごぼう)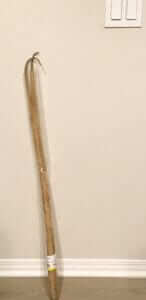 Yes it is that long!
This specimen wasn't even the biggest one I've bought, some are even longer!
Gobo is known as burdock root in English.
It's a really really lengthy root and it has really big leaves. (Like all plants that love the sun!)
The leaves can be eaten too, but I haven't had them before. Some day I will get around to it and report back. 🙂
If you've never had gobo, it's got a distinct flavor.
It's earthy, slightly sweet and slightly bitter.
Hard to describe.
But once you've had it you'll know you've had it!
If you can't find it fresh, you might have a good chance of finding the frozen chopped up version at a Japanese market or other Asian market.
There are many popular ways to eat gobo.
One of my favorites is sauteeing it with some beef.
I will be posting that one soon. It's simple and delicious!
Another popular way of preparing gobo is kinpira gobo (きんぴらごぼう). This is a mixture of seasoned gobo and carrots. Sweet, savory and crunchy all at the same time. Yum!
And last but not least, this soup!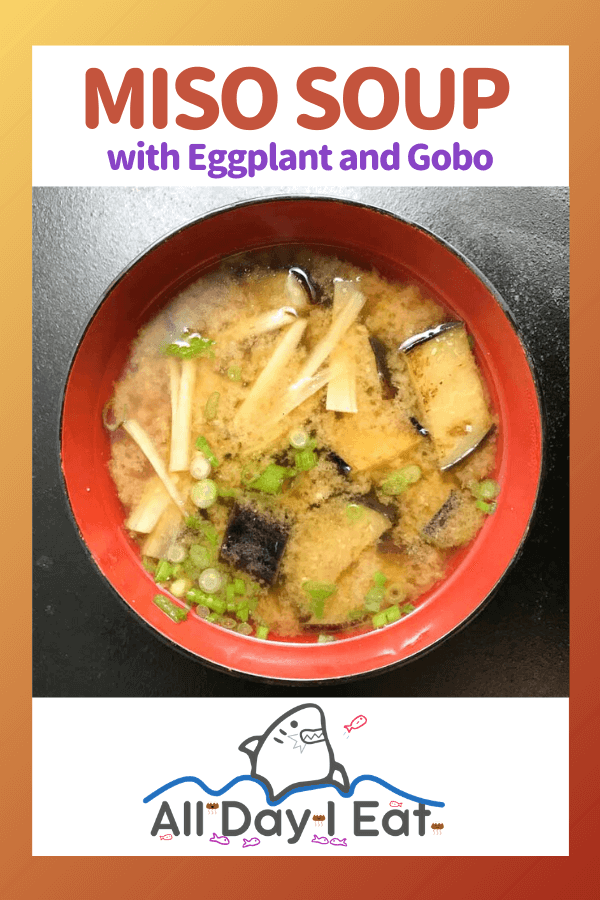 Miso Soup with Gobo and Eggplant
For this particular miso soup, I used my base ratio of 2 Tbsp miso paste to 2 cups dashi stock.
I sauteed the eggplant separately so it was lightly browned.
The gobo cooks quickly due to the matchstick size.
Really, all you do here is add the two ingredients- eggplant and gobo to the miso soup.
Doesn't get any easier than that!!
This is a great alternative to the traditional tofu and seaweed ingredients, often used in miso soup.
Add on some chopped green onions to bring everything together.
mm mm mmmmm!!!
What do you think? If you liked this video subscribe to my youtube channel! My goal is one video per week through the end of the year!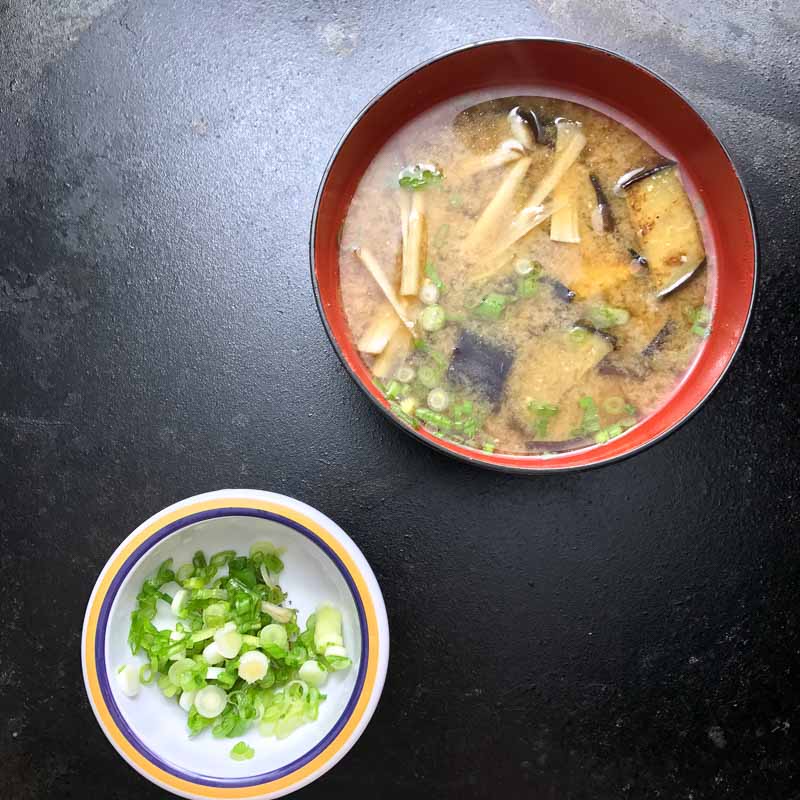 Miso Soup with Eggplant and Gobo
Prep Time:

10 minutes

Cook Time:

10 minutes

Total Time:

20 minutes

Yield:

4

people

1

x
Category:

side

Cuisine:

Japanese
Standard miso soup base
Fixings
1

Japanese eggplant (cut in half lengthwise and sliced)

1

half stick gobo (burdock root) (skin removed and cut into matchsticks)
green onions (chopped )
Instructions
Prepare dashi broth and bring to a gentle boil
Add miso paste and stir to dissolve.
Add eggplant and gobo and simmer for 5 minutes.
Add green onions and serve!