This Meatless Mapo Tofu with Nira is a delicious variation on Japanese style mapo tofu. The lack of meat makes the overall feel and texture lighter than more traditional recipes that use pork. Nira (also known as garlic chive) adds a unique flavor and a natural green color for your eyes to feast on. Now quickly take that feast from your eyes to your mouth because if you don't eat it quickly someone else will!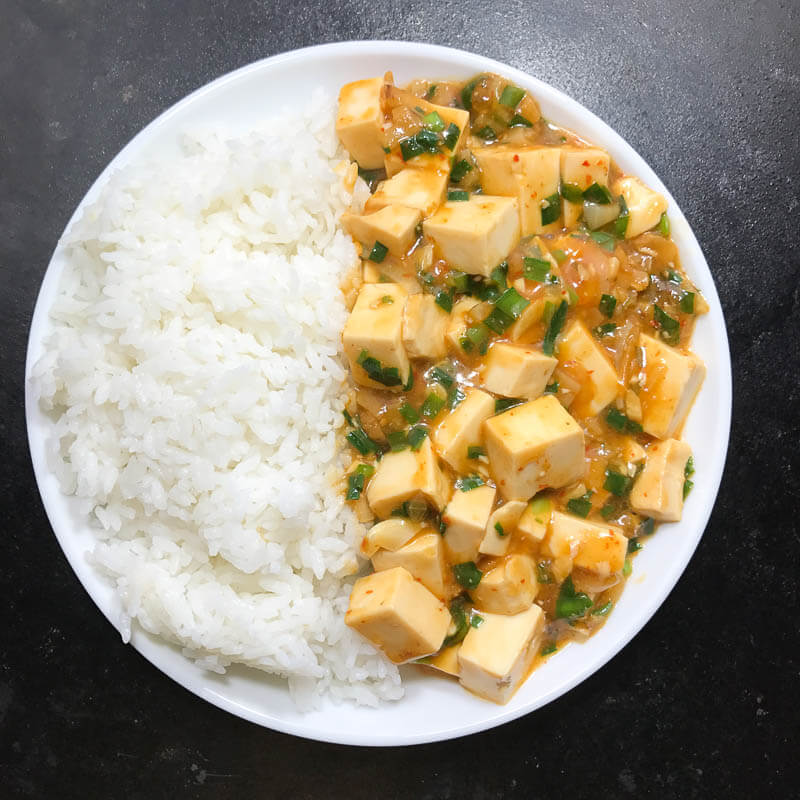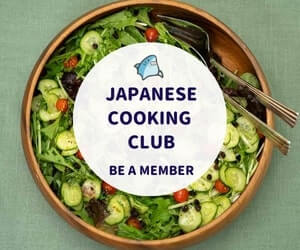 How I started Making Mapo Tofu (麻婆豆腐)
Mapo tofu isn't all that common in Japanese restaurants in the US.
I wonder why that is.
I suppose sushi is the most popular Japanese food, as well as ramen, more recently.
The good news is, mapo tofu isn't too hard to make it at home!
Plus, if you don't want to make it from scratch, they do sell sauce packets where you just add tofu and meat.
That's what I used to use until my mom said I should just make it from scratch.
My grandfather does it. So she said I should too.
That was the last time I ever bought mapo tofu sauce packets.
And I've been making it from scratch ever since.
It's really not that hard and the taste doesn't even compare!
Homemade and from scratch is way better than any little sauce packet!!
Making Mapo Tofu
The technique/process is basically the same with each different recipe I've tried.
You essentially make small adjustments in ingredients used or the amount of ingredients.
For my base, I like to use one heaping tablespoon of ginger to one heaping tablespoon of garlic for one 19 ounce block of tofu.
For the thickener, I've used both corn starch and potato starch and haven't found a noticeable difference in taste or texture. If making a starch substitution, I do so in 1:1 ratio.
For garnishing, I always like to add on chopped green onion and or sansho pepper.
I like how the onions and pepper add a fresh kick to the overall flavor profile, so I recommend you try them both!
The end result is the same – always delicious!!! 
If you want to see a demo of me making mapo tofu, you can watch this video- Mapo Tofu with Pork and Red Miso. While you're there subscribe to my channel if you haven't already!! 🙂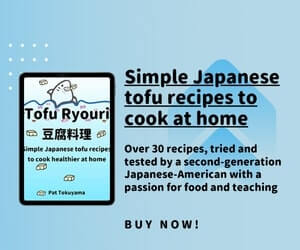 Meatless Mapo Tofu with Nira (ニラ)
If you've never seen or tasted nira, it comes in a small bunch of relatively long stalks or leaf blades.
Maybe 20 inches in length.
For some reason, it reminds me of extra extra long dark green wheat grass. Maybe it's the shape of the blade tips.
Nira doesn't have a strong smell even after cutting. At least not like green onions.
And each blade does seem somewhat thick and fibrous.
But once cooked, they do soften up.
I am not a cow and neither are you, so rest assured you won't be chewing like one. 😁
And since this mapo tofu is made with soft tofu, there should be minimal chewing required!!
Since mapo tofu is something I eat on a regular basis, this was a welcome addition to my rotation.
Perhaps it can be added to yours too!
Enjoy!!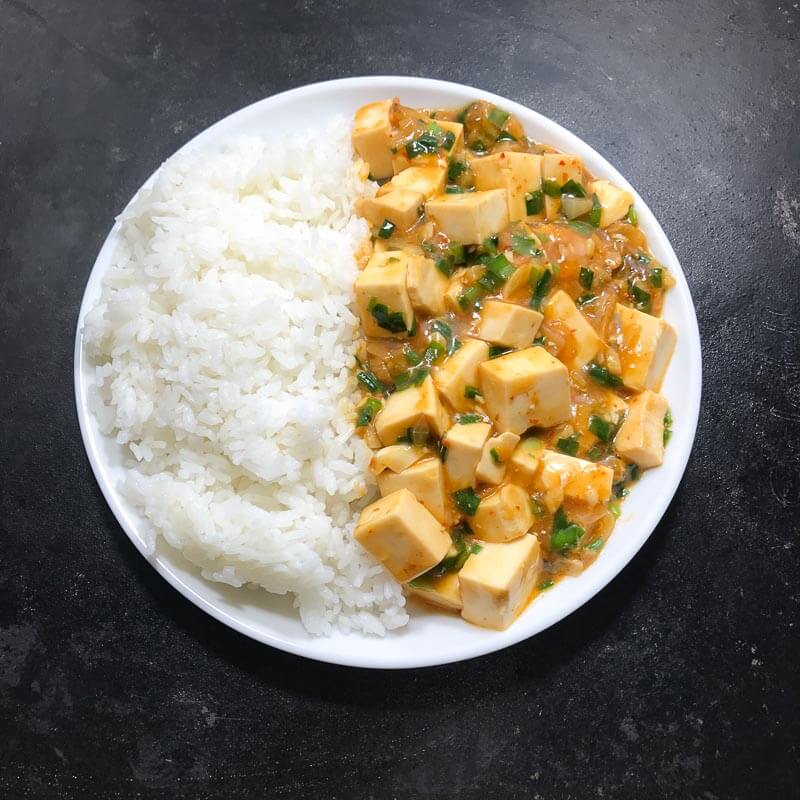 Meatless Mapo Tofu with Nira
Prep Time:

10 minutes

Cook Time:

10 minutes

Total Time:

20 minutes

Yield:

2

people

1

x
Category:

Main Dish

Cuisine:

Japanese
mapo tofu base
one

block soft tofu (

19 oz

.)

2

stalks Green onion (chopped)

3 Tbsp

s olive oil

1 Tbsp

Ginger (minced)

1 Tbsp

garlic (crushed)

1/4 cup

nira (finely chopped)
sauce
1/2 cup

chicken broth (i used better than bouillon low sodium)

1 Tbsp

sake

1 tsp

oyster sauce

1 tsp

miso paste

1 tsp

soy sauce

1.5 tsp

Tobanjian (use

3 tsp

if you want it spicy)
finishing
1 tsp

Potato starch (dissolved in

1 tsp

water)
sansho pepper powder (optional)
green onions (chopped, optional)
Instructions
Drain and cut tofu into 1 inch blocks. Wrap in a paper towel to soak excess water, then set aside.
Prepare a large saute pan and heat with olive oil.
Add ginger, garlic, green onion, and nira. Saute for 30-45 seconds.
Add in the sauce and cook for about 1 minute.
Add in the tofu blocks and gently fold sauce over.
The last step is to add the potato starch slurry to thicken the sauce, turn heat to low and fold in until slurry is evenly dissolved. Sauce will thicken within a minute or two.
Serve with rice and top with chopped green onions and sansho pepper if desired.