This Japanese style Mapo Tofu wants to be your next meal. Yes. It does!! If mapo tofu could talk, it would say eat me!! This complex mix of flavors of textures is founded on a base of ginger and garlic with a bit of sesame oil. Soft tofu takes that base and molds it into an edible pillow that brings rich, dark, spicy flavor straight to your mouth. Combine with hot steamed rice and you've got a complete meal that you'll be craving again and again. That is, as long as you eat this in moderation!!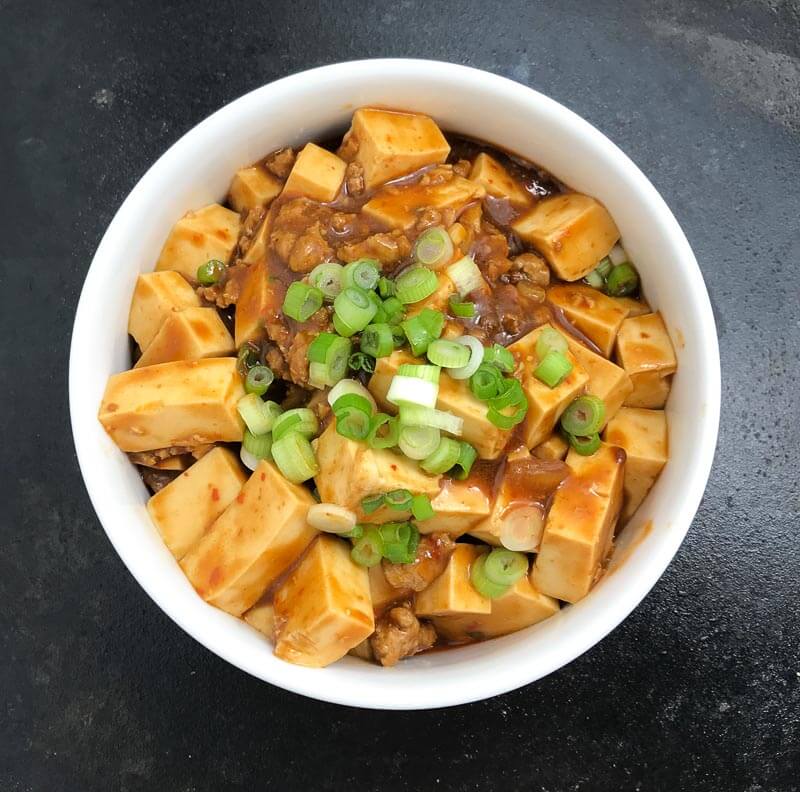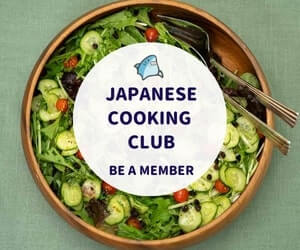 Mapo Tofu (麻婆豆腐)
This recipe is a Japanese style mapo tofu.
It's THE bomb.
I'm telling you.
If you want something fast, delicious, and relatively healthy, this is it.
Mapo tofu, if you've never heard of it, is made by sauteing a base of garlic and ginger.
Then you add in a savory sauce made with sake, soy sauce, oyster sauce, miso, and tobanjian.
Finally you add in your tofu.
Like the Beatles song, All You Need is Love.
For this mapo tofu. All You Need is Rice.
And like the Beatles song, "There's nothing you can do that can't be done"
Right?! Right!!
How I make my Mapo Tofu
When using soft tofu, I like to make the tofu blocks bigger.
About one inch square in size.
But if using firm tofu, I like little blocks, roughly 1/4 to 1/2 inch squares.
The small blocks have a better mouth feel with firm tofu.
Big firm blocks of tofu is just too much.
Imagine looking at a hamster that's stuffed its cheeks with food.
That's how I think big blocks of firm tofu would be.
Especially since it doesn't fall apart as easily as soft tofu.
Thus, soft tofu is my favorite! Personal preference.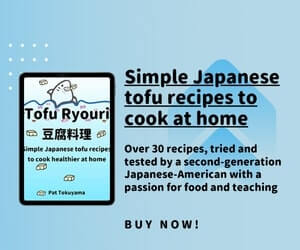 Thickening the Mapo Tofu Sauce
Depending on the recipe, the starch (thickener) may not be added on until the end.
But I've found just adding it at the same time as the sauce works just fine.
If you do it this way and you are using soft tofu, there is less risk of breaking the soft tofu apart.
Let the tofu take a bath! No rubber duckies please.
Also there's less risk of inadvertently getting starch clumps if you don't mix quick enough.
You can adjust the sauce thickness to your liking by increasing the amount of cornstarch or potato starch.
Always make sure to dissolve in water first. If you add directly to the pan it will clump.
The most I've used for one block of tofu was 2 Tablespoons of corn starch. That was very very thick. Blehh!!
And after that I've made sure to stay well below that amount
I like my mapo tofu to be saucy.
Not a gelatinous goop that you sometimes see at restaurants.
So I use 1-2 tsps at most per block of tofu.
Japanese versus Chinese Mapo Tofu
Flavor and ingredient wise, Japanese style mapo tofu is different from the traditional Chinese version.
Especially if we are talking about the one from the Szechuan province which uses Szechuan peppercorns.
The heat from those peppercorns is numbingly unique and way hotter than any Japanese mapo tofu I've tasted.
I've outlined some of the main differences in ingredients below:
use of broad bean / black bean paste (Chinese)
use of Szechuan peppercorn (Chinese)
use of red vinegar (Chinese)
use of miso (Japanese)
use of Chicken stock, or absence of
Japanese vs Chinese soy sauce
Japanese vs Chinese oyster sauce, or absence of
Japanese tobanjian (chile paste) vs Chinese tobanjian
Japanese sake vs Chinese rice wine (Shaoxing)
addition of vegetables, Wood ear mushrooms etc
I like both Japanese and Chinese styles and make whichever I am in the mood for.
If you haven't tried a Szechuan recipe here are several that I've had success with:
They're a good way to keep this dish fresh.
Remember! If you've never had the Szechuan peppercorns before, stay conservative! They are super potent!!
Anyways, back to this mapo tofu recipe. Here is a video I put together showing how to make it. Let me know what you think!
Mapo Tofu with Pork and Akadashi
Prep Time:

10 minutes

Cook Time:

15 minutes

Total Time:

25 minutes

Yield:

4

people

1

x
Category:

Main Dish

Cuisine:

Japanese
Sauce
1.5 tablespoons

oyster sauce

1/3 cup

sake

1/2 teaspoon

soy sauce

1 tablespoon

akadashi (or other miso)

2 teaspoons

Tobanjian (use less/more depending on your heat tolerance)

1/2 teaspoon

sugar

1.5 teaspoons

Potato starch (dissolved in

1 Tbsp

of water first)
Ginger-garlic base
1 tablespoon

sesame oil

1.5 tablespoons

garlic (crushed)

1.5 tablespoons

Minced ginger

1/2

pound Ground pork
Assembly
19 ounces

soft tofu (drained and sliced into 1/4-1/2″ cubes)

4

green onions (thinly sliced )
Instructions
Sauce
Using a fork or whisk, mix all the ingredients listed under sauce together in a small bowl and set aside
Ginger-garlic base
Heat a large skillet on high heat. Add sesame oil, ginger, and garlic and saute for 30-45 seconds. Add in ground pork, break into small pieces, and cook until well browned stirring frequently.
Once the pork is cooked, reduce heat to medium and add in the sauce and cook for 2-3 minutes mixing once or twice. The sauce should thicken up noticeably with a minute or so.
Assembly
Once the sauce has thickened, add the tofu and fold sauce into tofu. Garnish with green onions and serve with steamed rice +/- sansho pepper.