looking for a new and tasty way to enjoy those jiggly konnyaku blocks? here's one of my favorite Japanese recipes that calls for king mushroom and konyakku together! how about that?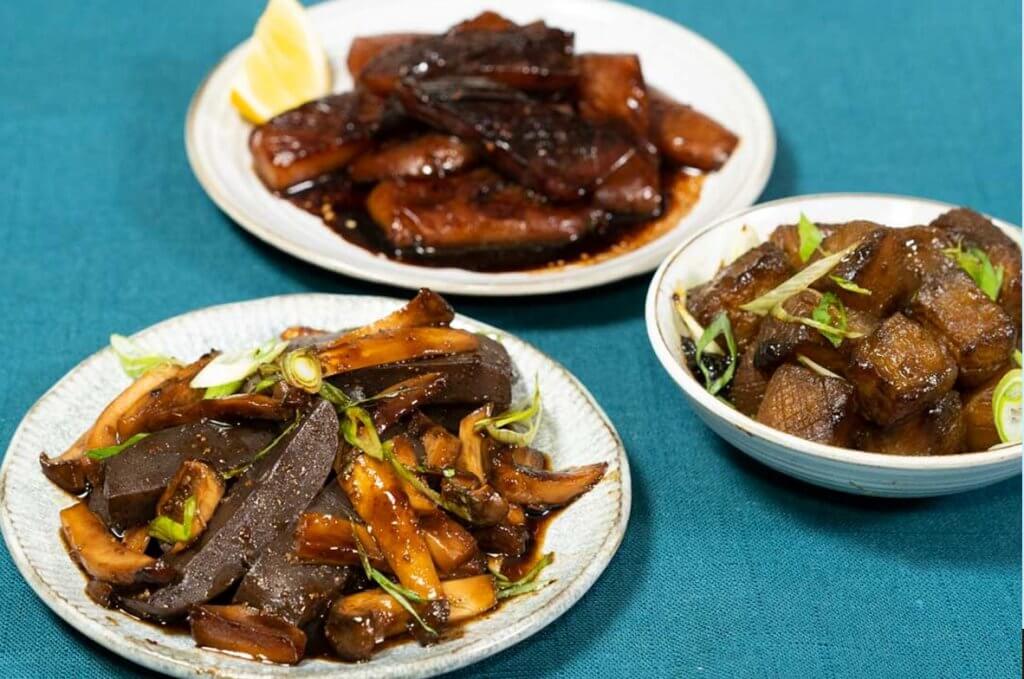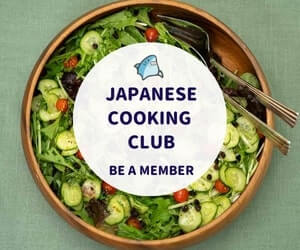 Konnyaku and King mushrooms together 
curious what konnyaku and king mushroom (eryngii) have  in common?
both of these tasty ingredients have a few things in common
they dont have much of a strong flavor on their own
they can be seasoned in a variety of ways
they can be used in a variety of different dishes
theyre unique in texture and appearance
and theyre easy to cook with!
if youre new to cooking with konnyaku and or king mushrooms, learn how to leverage their uniqueness in these and the other recent Japanese recipes.
When cooking with Japanese and other mushrooms 5 things to avoid…
using low heat over a long period of time, not only will this take more time than necessary, but it may cause the mushroom juice (water) to ooze out and begin to simmer. use at least medium high heat and stir or flip as the bottoms begin to brown to avoid burning them.
not giving them space,  like roasting vegetables in the oven, keeping the mushrooms too close together will cause them to steam. instead use a large pan so theres plenty of heat to surround the mushrooms and cook them through
not cooking long enough, while grilled mushrooms might be delicious, what's even better is caramelized mushrooms, not only does the flavor get more concentrated but some of the unpleasant funky flavor/aroma also seems to be mediated with extended cooking, what do you think?
not cutting the bottoms off, most japanese mushrooms have a growing medium attached or inedible part of the stem when purchased. in most cases, the bottom is not edible or if it is, not very tasty, of course it depends on the type, but shiitake mushrooms have an especially hard bottom tip which you always want to remove before cooking. it will not get softer as you cook it unfortunately so make sure to remove it.
not cutting them small enough, smaller mushrooms will cook quicker and also absorb more flavor into each bite, not to mention theyre easier to eat. for presentations sake (in the video below) i cut the king mushrooms about the same size as the konnyaku blocks, about 2-3 inches long.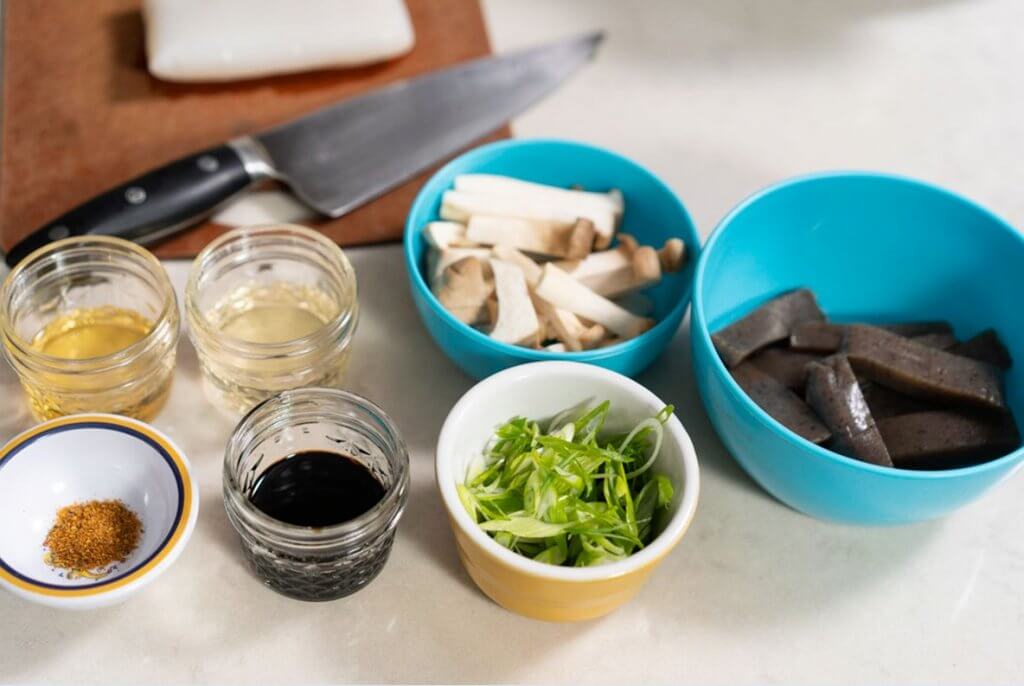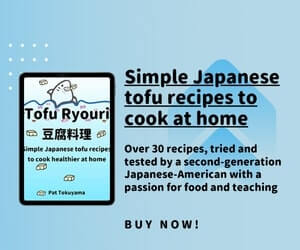 additional info on Konnyaku
as you may know konnyaku is mostly water and lacks many things…
but what konnyaku does have is DIETARY FIBER!
see all the details on the nutritional aspects of konnyaku in my previous post)
also in case you missed it, make sure to check out my tips on cooking with, preparing and seasoning konnyaku in the other recipe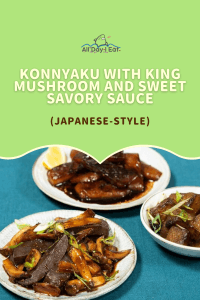 Print
Konnyaku with King mushroom and sweet savory soy sauce (Japanese style)
1

block konnyaku, parboiled

1 cup

eryngii mushrooms (king mushrooms), quartered lengthwise

2 Tbsp

soy sauce

3 Tbsp

sake

2 Tbsp

mirin

¼ tsp

shichimi togarashi

1 Tbsp

sesame oil

¼ cup

green onions
Instructions
Cut the konnyaku into small strips and boil in water for about 5 minutes and drain. Set aside.
Using a large sauté pan, heat sesame oil and cook mushrooms on medium heat until slightly browned on all sides.
Next add the konnyaku along with the soy sauce, mirin, osake and shichimi pepper.
Cook for a 2-3 minutes until liquid is reduced.
Serve with the green onions on top.
Notes
Consider using a deeper frying pan or a dutch oven to minimiuze the oil splattering everywhere.
so now you have 3 recipes to cook konnyaku so it's unforgettably delicious, REALLY
and now you know cooking a good konyakku (japanese style) is all about the seasoning and a few key methods of preparation.
if you haven't yet tried any konnyaku recipes with japanese flavors, let this be one of your first so we can set the bar nice and high in terms of flavor and deliciousness! 
now that you have 3 tasty japanese konnyaku recipes…
which will you be trying first?
lmk in the comments! 
PS if you havent yet maybe subscribe so you dont miss any of my new japanese cooking videos