Today, what we're gonna be doing is making a Japanese-style salad dressing. One of my favorites because it has onion!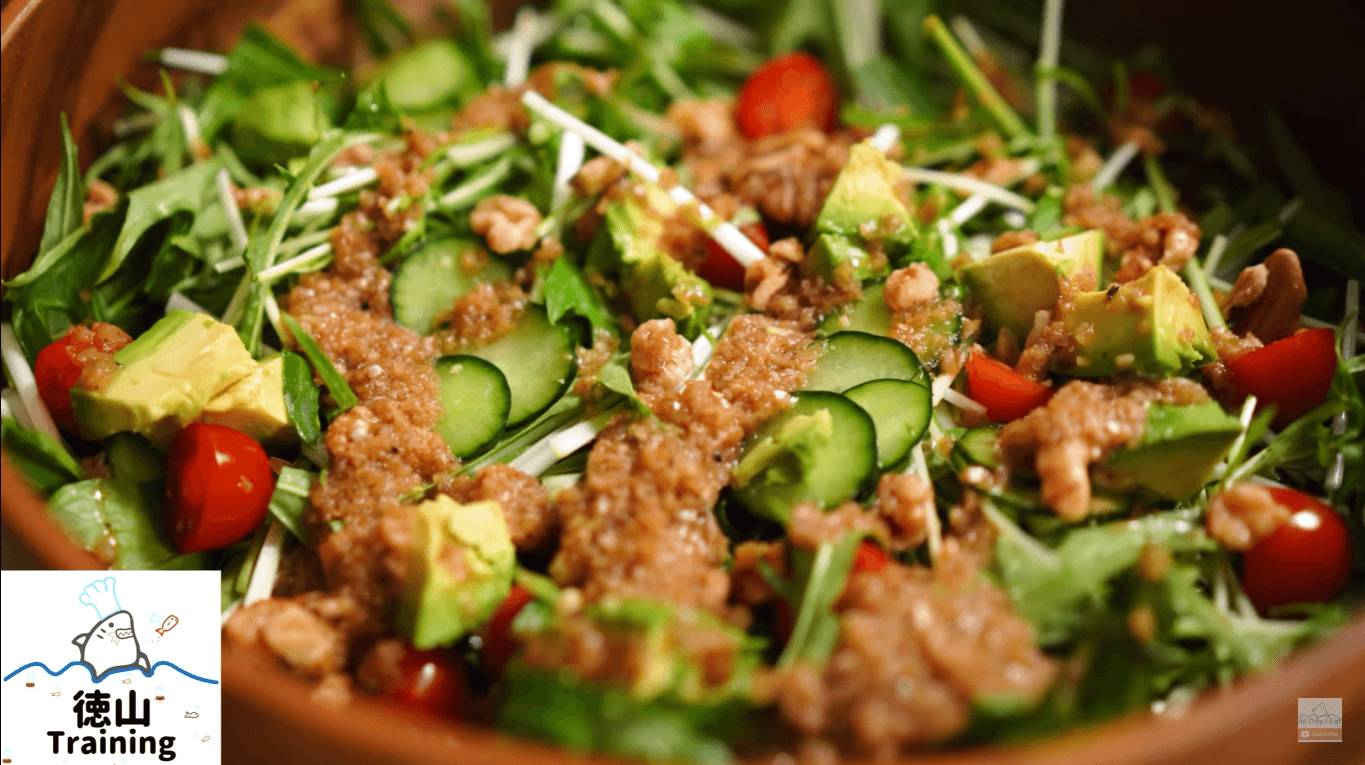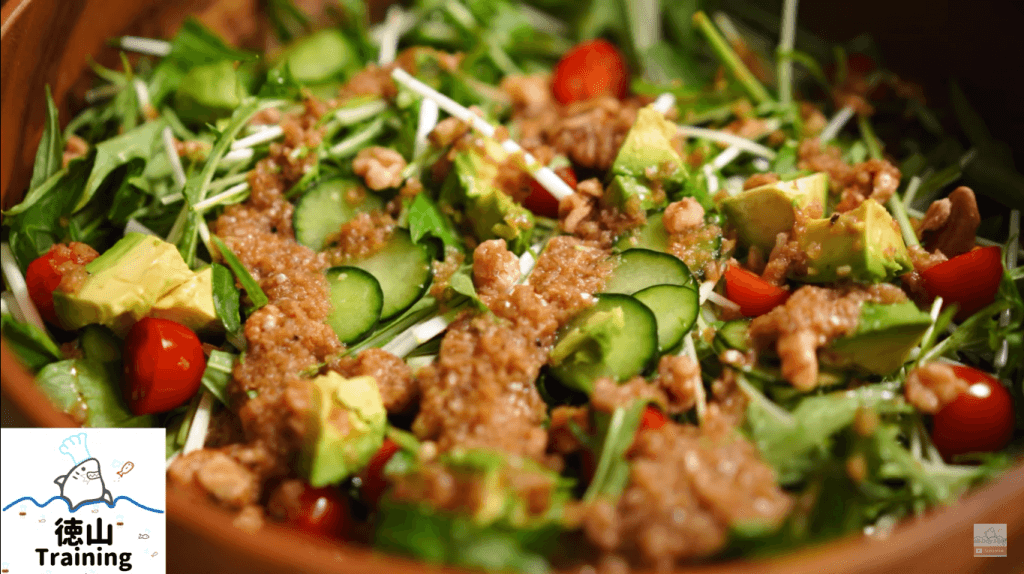 Sometimes, I like to put a little bit of chicken in, or a protein, like tofu, into the salads to make it a complete meal
But today, we're just gonna do it as a side dish.
Sometimes, I also put in some lemon zest to give it a little bit more of a lemony kick.
We also put some honey in for some sweetness
Sometimes, I use a little bit of brown sugar or white sugar, depending on my mood
The predominant flavor is there with a little bit of tang from the lemon juice, as well as the rice vinegar. And very light. We used extra virgin olive oil for a little bit of a kick.
Have you made a salad dressing with onion before, onion and soy sauce?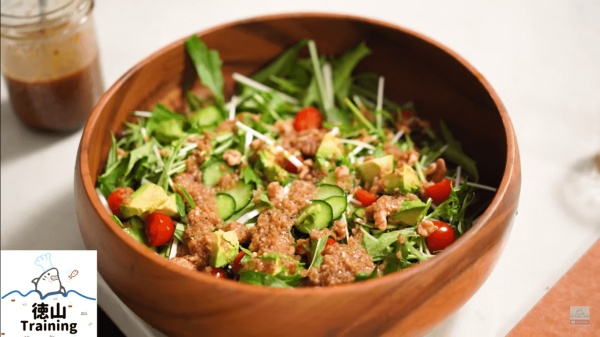 | | |
| --- | --- |
| | |
Put olive oil, onion, rice vinegar, mirin, soy sauce, lemon juice, and honey into a food processor.

Blend until everything is incorporated.

Put the dressing into a container for future use.
Assemble the mizuna in a salad bowl.

Add sliced cucumbers, chopped tomatoes, and avocado.

Drizzle the dressing over the salad