Japanese Eggplant and Pork Ginger Garlic Soy Stir Fry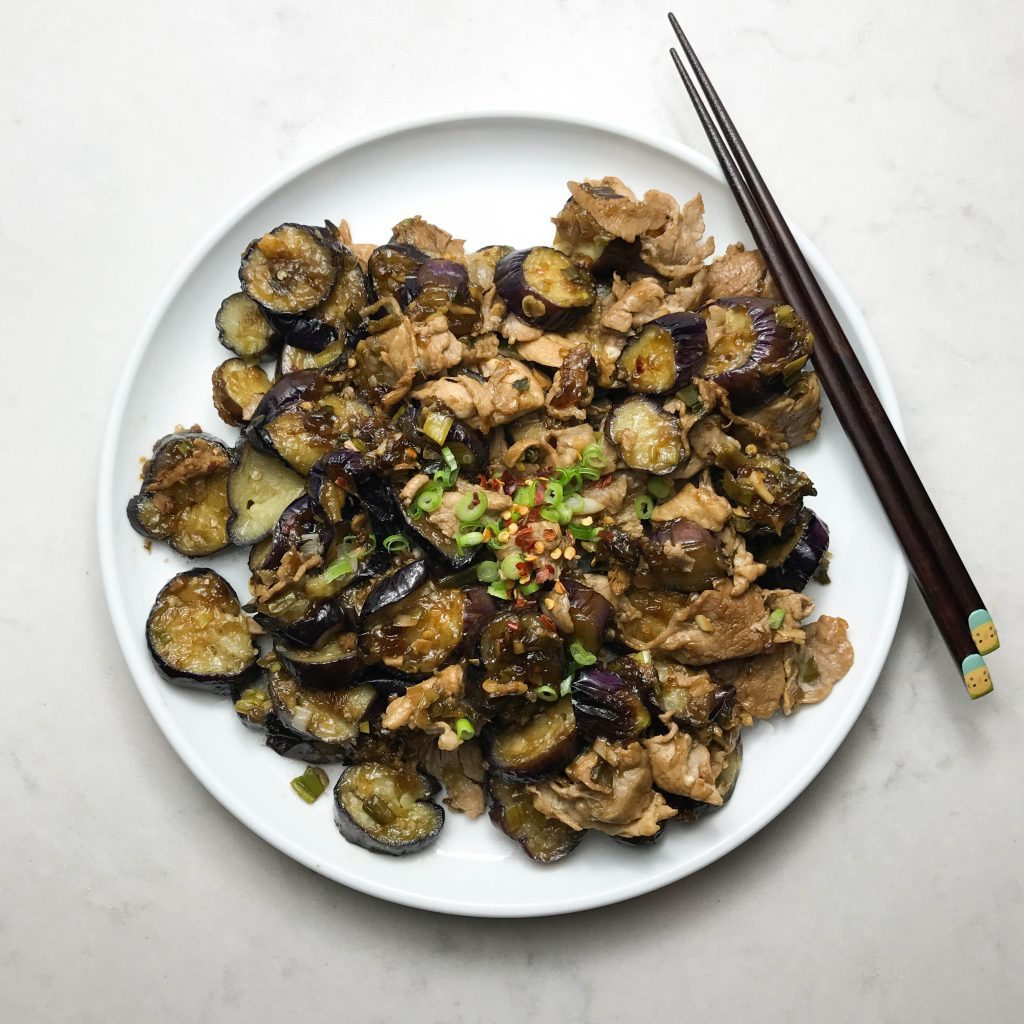 I don't know what I like more: eggplant or tomato. Did you know that both are members of the nightshade family?
They may not make your pupils dilate like belladonna, but they can make you salivate.
I don't know about you, but I'm okay with my pupils at their natural size. 🙂
There are a lot of different edibles in this family.
I was familiar with the two that I mentioned, but after reading more about it, it also includes potatoes, chili peppers, bell peppers, and nicotine. Interesting aye?!
So without further ado, let's get into the recipe.
Japanese Eggplant and Pork Ginger Garlic Soy Stir Fry
Today I wanted to take you on a trip to the other size of the world, to Japan.
I was looking for eggplant recipes one day, as I was in an eggplant phase. I go through phases of eating certain things. Which you may or may not have noticed.
The original recipe looked interesting and I saved it. It was the Worcestershire sauce that caught my eye. Especially because it seemed like a lot.
Yes, in Japan, Worcestershire sauce is used in many different dishes. When I first discovered this, I was surprised too. But no longer.
Over time, I learned that all kinds of foreign foods and products are incorporated into what makes up "Japanese" cuisine today. This is but one example.
So after sitting on it for a month or two, I gave it a go.
I was happy that I tried making this. I really liked the ginger and garlic flavors on the eggplant.
The Worcestershire just adds a whole new depth and dimension to those base flavors. Green onions keep it fresh. There is a lot going on with each bite, and that's what I like in my food.
Definitely a keeper for me.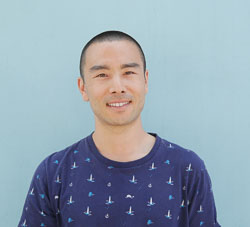 Konnichiwa! (Hello!) I'm Pat Tokuyama, a Japanese tofu cookbook author, who travels for music, food, and adventure. If you like Japanese food and it's your first time here, consider joining the new plant based japanese made simple community - to cook and be healthier today - with japanese food!!
** Curious about the Plant Based Japanese Cooking Club? ** Learn more here!

Recipe notes –
If you can't find Japanese eggplant you could use an Italian or other as a substitute.
If you can't find thinly sliced pork, you could try to cut thin strips yourself. You want the meat to cook quickly, otherwise, you will burn the eggplant.
To make it healthier, use a lean cut of pork like loin (with any extra fat trimmed).

You could probably get away with ground chicken or turkey too, mild flavored meats. Probably not beef, though.

Don't skimp on the secret ingredient here, which is the Worcestershire sauce.
Watch me throw this together and let me know what you think!
For those keen on getting started cooking Japanese food, I've put together a quick reference on Japanese Food Supplies that can help get you started! Check it out if you haven't seen it yet!
Save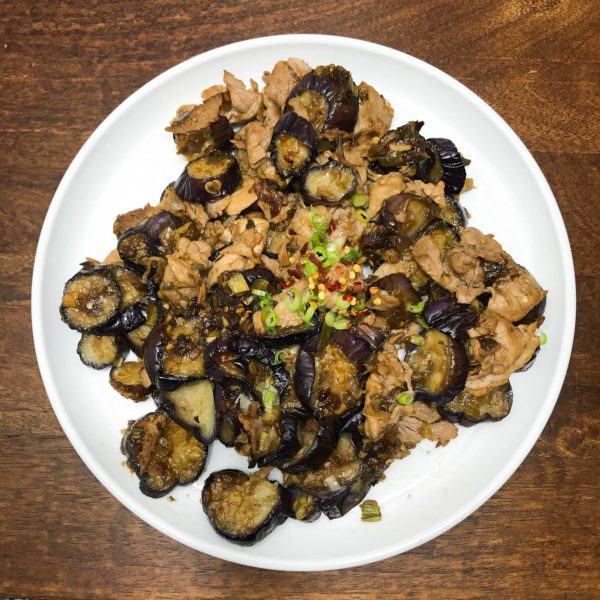 | | |
| --- | --- |
| | |
Slice eggplant approximately 1/2" in thickness. Using a large bowl or plastic bag, combine the sliced eggplant with the potato or corn starch. Toss to evenly coat as much as possible.

Heat a large skillet on medium high heat. Add olive oil and sesame oil and eggplant. Cook for 3-4 minutes each side, until you noticed some slight browning.

Add in pork and all seasonings except Worcestershire sauce. Once the pork appears to have cooked through, add in Worcestershire sauce and turn down heat to low.

Cook for another minute or so and mix to ensure sauce is evenly distributed. Remove from heat and serve with rice!