Today what we're going to be doing is making ikura pasta with avocado, a little bit of cream, shoyu (soy sauce), and mayo – Kewpie mayo, to be exact. We're also going to throw on some lemon juice, some nori, and a little bit of black pepper.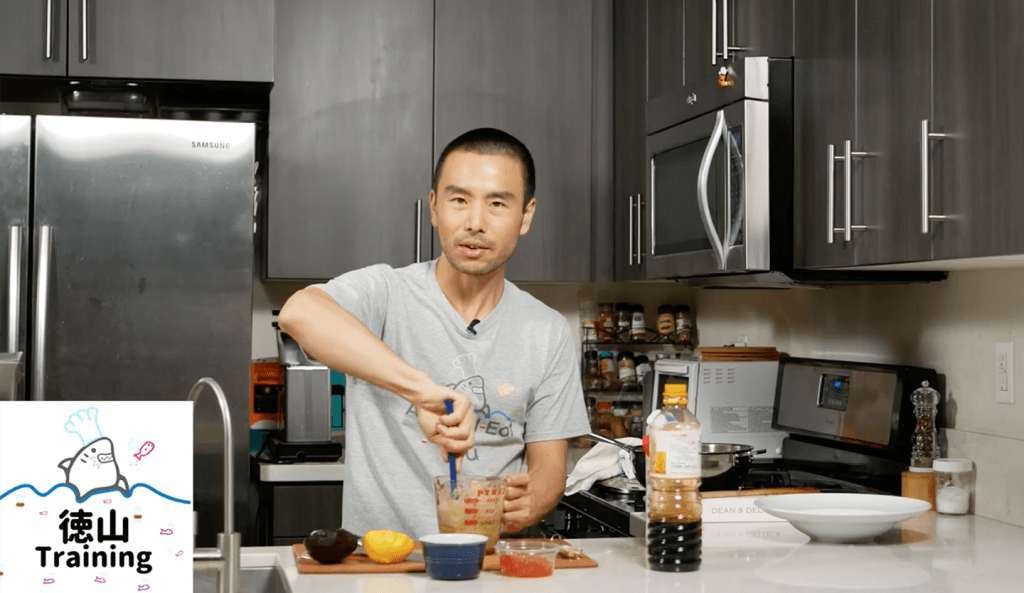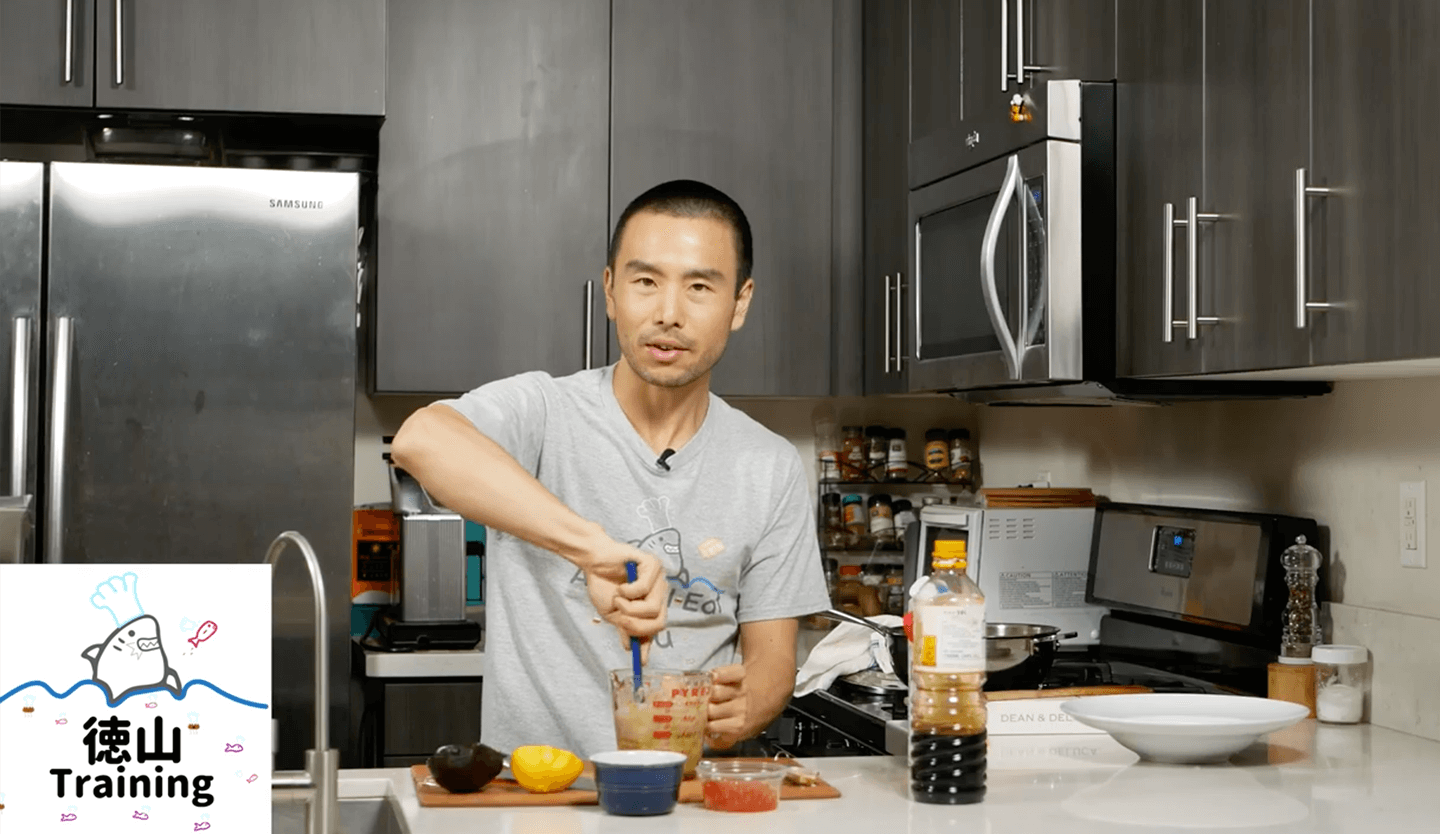 We'll be using Dean & Deluca pasta, also made with bronze dyes. You can tell by the texture. It's very rough, which helps all of the sauce cling to the pasta for more taste and flavor in each bite.
What is ikura?
Have you ever made ikura pasta before?
Ikura is the Japanese word for salmon eggs.
Depending on where you live, you may be able to find different varieties including plain or soy sauce (shoyu) seasoned eggs, each of which has a slightly different flavor.
While you can eat ikura and salmon roe on rice, it also goes very well with pasta. Just like this one!
And didn't I really think that these had much nutritional value. But apparently, they have a lot of omega-3 fatty acids, which are good fats.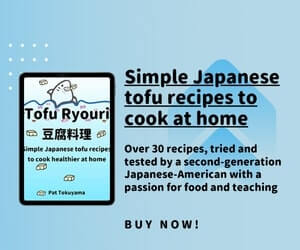 Tips for a delicious ikura pasta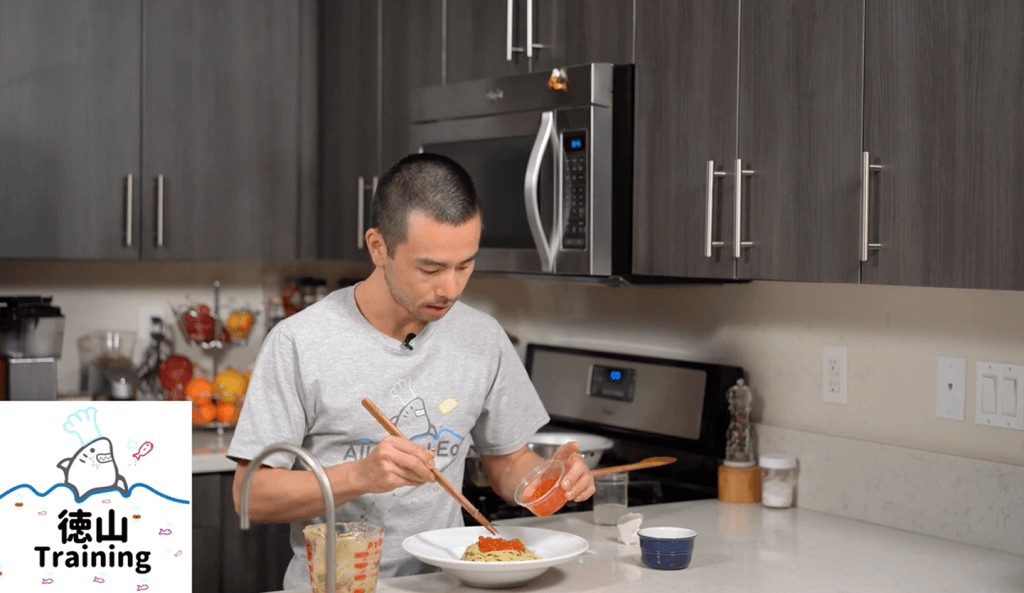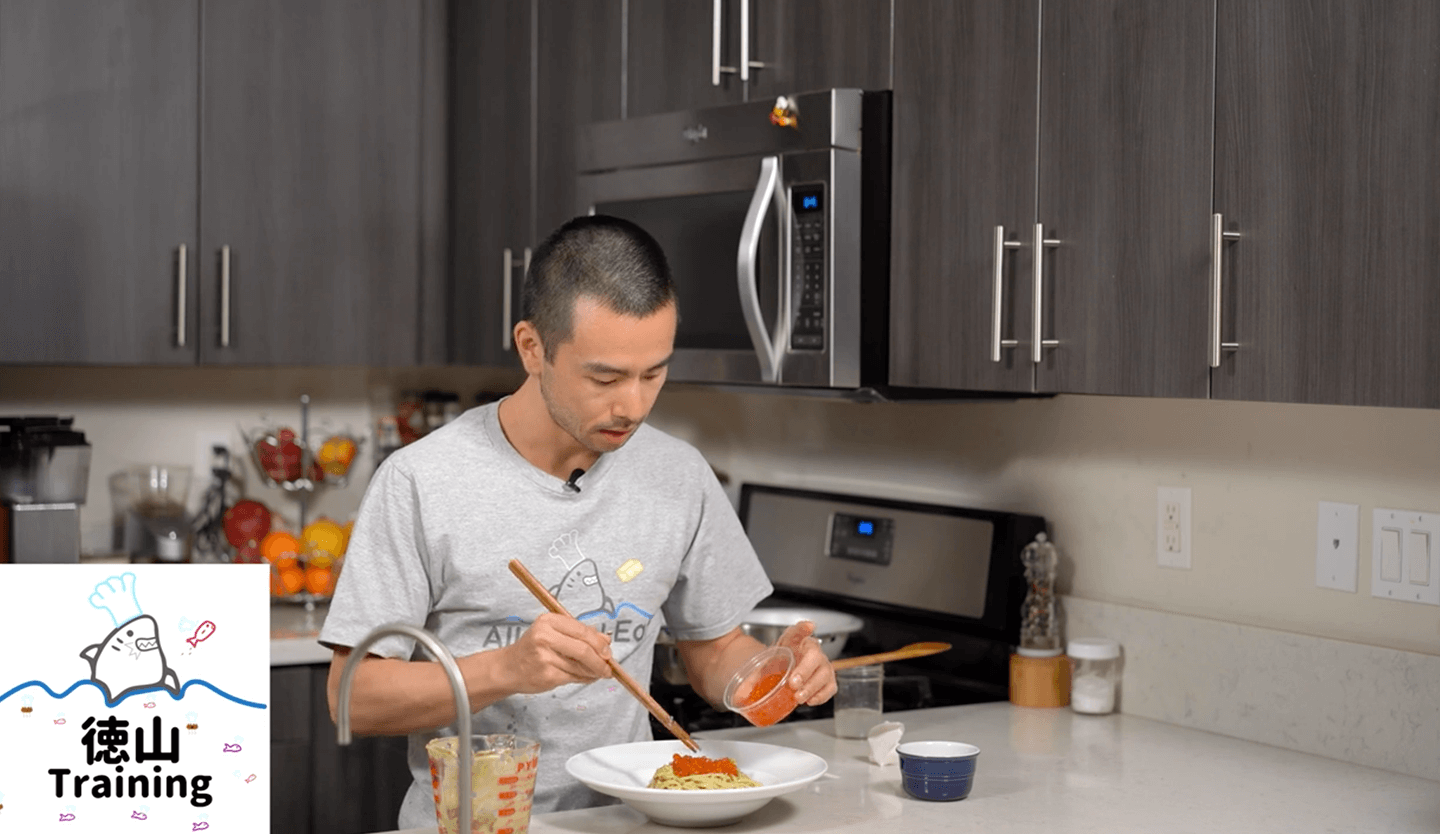 Squeezing some lemon juice onto the avocado sauce helps to preserve the color. And also, it'll give the dish a little bit of an acidic kick.
Acidity helps to bring out the natural flavors of food. It's always good to have a little bit of acid to brighten up the dish and bring out some of the flavors like we're doing today.
And the acid actually works a couple of ways because it helps to preserve the avocado color from turning brown, and it also adds to the flavor.
Obviously, if you like more avocado you can definitely add a little bit more. But you might need to increase the seasoning a little bit too.
And today, we're using usukuchi shoyu, which is a light soy sauce. This helps to preserve the color of the food. And also, it's a little bit saltier.
If you want a really smooth texture on the avocado sauce, what you can do is use a food processor. That way, it'll smoothen everything out if you want a super-smooth avocado sauce. It's totally up to you.
If you want a thinner sauce, you can add pasta water to the avocado mixture, but only if you want a thinner, saucier pasta.
Print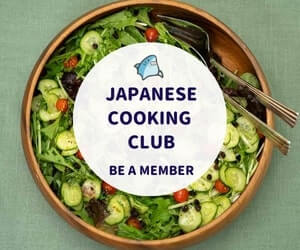 Ikura Pasta | Japanese style pasta with salmon roe and avocado
½

lb pasta

1 ¼ cups

avocado

2 tbsp

cream

1 tbsp

usukuchi shoyu (light soy sauce)

3 tbsp

mayonnaise ((Kewpie brand recommended))

1 tsp

Lemon juice
nori (thinly-cut and toasted)
black pepper (optional)
Instructions
Cooking the pasta
Cook the pasta in boiling water and salt.
Cook until al dente.
Drain and set aside.
Making the Avocado Sauce
Scoop the out the flesh of the avocados and place in a mixing bowl.
Squeeze out a teaspoon of lemon juice and add to the mixing bowl.
Add in 2 tbsp cream, 3 tbsp mayonnaise, and 1 tbsp usukuchi shoyu.
Mix everything until fully incorporated.
Note: I personally like to keep the mixture a bit segregated, but it's up to you!
Set aside.
Making the ikura pasta:
In a large bowl, mix the avocado sauce and the pasta together.
Serve on a plate, top with ikura (salmon eggs) and toasted nori, and enjoy!
Note: add some cracked black pepper if you prefer (optional).