A short list of my Espresso Accessories
The Grindenstein knock box which fits right underneath the portafilter. It can fit at least 5-6 pucks before it gets full. The plastic is very thick and build sturdy. Glad I got this instead of some wooden or metal box. It is easy to clean and comes in different colors.
The Pallo coffee tool to brush after using the machine. It also has a little nub to clean the steam wand if it gets clogged. The good thing about this tool is after you use it a lot the brush might need replacement and they sell replacements relatively cheap, such as these.
A 20oz frothing pitcher for milk. You want a decent size pitcher since as you steam the milk the volume can easily double by the time its ready 20 oz, should give you several cappucinos or at least a couple lattes.
A bottomless portafilterThe bottomless portafilter shows you if you tamped unevenly and is a great way to learn better technique, as it makes a mess spraying everywhere if you didn't do it correctly. Cleaning up espresso spray gets old real quick!! Also, it's cooler to look at than when it's covered up by the spout.
A 58mm rattleware tamper You want a nice heavy stainless steel tamper to push down on the coffee puck. Make sure it fits your portafilter, the 58mm Tamper fits snugly in the Silvia.
Would love to hear your thoughts or comments on the Grindenstein knock box, pallo coffee tool, frothing pitcher and other accessories, or if you've had equally good experiences with others, please share!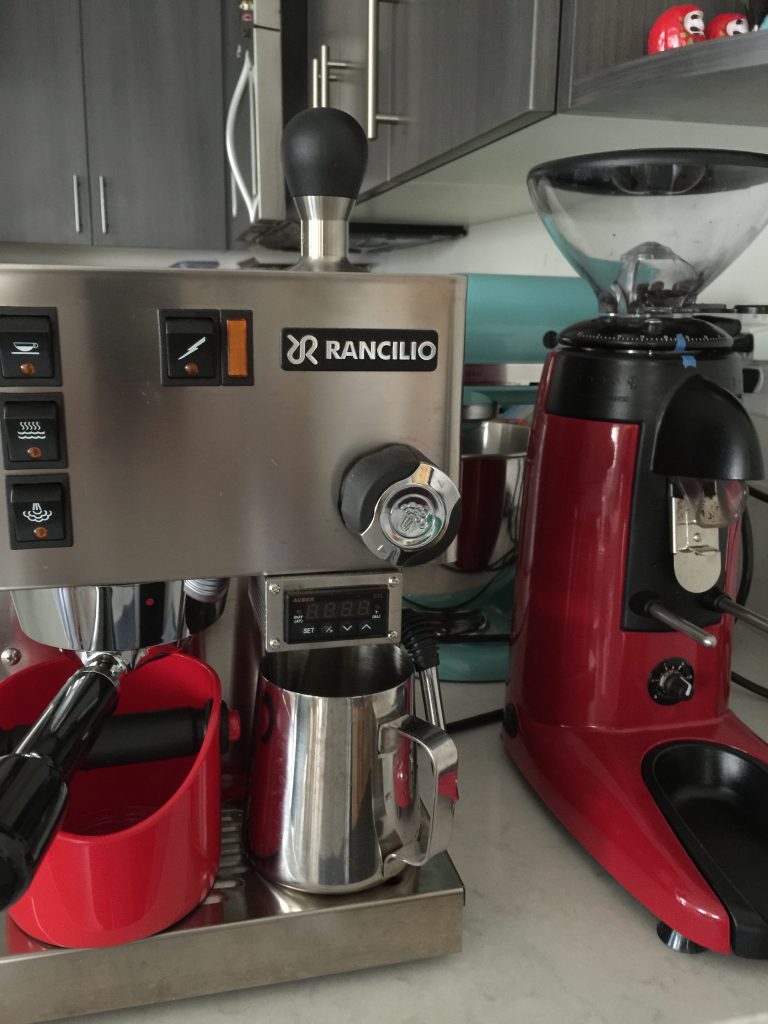 Save