Starts today – 5 day cooking with dashi challenge 6 PM PST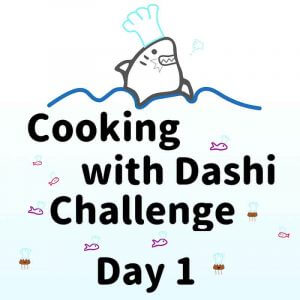 5 day Japanese Cooking Challenge
Today what we're going to be doing is kicking off a 5 day cooking challenge using dashi.
If you've ever wondered about cooking Japanese food and don't know how to get started… now's the time.
If you've already cooked Japanese food and want to learn more. This is your challenge.
Challenges are designed to get you results fast.
The challenge is taking action.
No more saying 'someday', 'wouldn't it be nice', 'oh i wish i could', 'i'm too busy', 'i don't have the time'
Today's the day you're just gonna pick up and do it.
You know when you really want something you'll get it.
And if you really want to learn how to cook Japanese, I'll be here over the next 5 days LIVE to show you the way!
How the Japanese cooking challenge will work –
I'm going to be cooking live on Facebook for 5 days straight.
Join us here –  Daidokoro – The Japanese Kitchen Facebook Group
At 6 PM PST each day (Monday- Friday) you'll be able to interact with me as I show you what you can make with Japanese dashi stock.
On day 1 (today), we'll start with some basics and make a dish or two.
Days 2-5 will take those basics and build out a menu that you can create using dashi as an ingredient!
Don't know what to make with dashi??
We'll you can make all kinds of Japanese dishes including, soups, stews, vegetables, fish, meat and more!
Check out the pictures below for a few ideas on what you can make with dashi –
Dashi is your all purpose base
Similar to chicken stock or beef stock.
There are a few major differences though.
The dashi we'll be making calls for two ingredients, kelp and katsuobushi flakes.
Also, it only requires about 30 minutes start to finish!
If you've ever made Western chicken or beef stocks, you know it takes hours and hours before you can use it.
So that's a big plus right there –
How about that?! 🙂
Join a new community of home cooks and Japanese food lovers –
Daidokoro – The Japanese Kitchen Facebook Group
This is where you can meet other people who also like to eat and cook Japanese food
Ask your questions and learn all about Japanese food, culture and travel
A place where you can share your own cooking adventures, pictures and trip reports
In addition, this is where I'll be going LIVE to show you how I cook Japanese at home
Will also be adding to an ever growing list of Japanese cooking and travel resources
And maybe an occasional giveaway or special offer 😉
Are you ready for the challenge?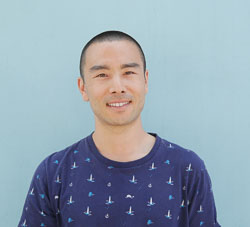 Konnichiwa! (Hello!) I'm Pat Tokuyama, a Japanese tofu cookbook author, who travels for music, food, and adventure. If you like Japanese food and it's your first time here, consider joining the new plant based japanese made simple community - to cook and be healthier today - with japanese food!!
** Plant Based Japanese Cooking Club ** Get your free mini ecookbook to get started!

Update 11/11/18 You missed it!  – Get on the waitlist for the next Japanese cooking challenge. Also, see what we made on each of the 5 days of the dashi cooking challenge-