Here is a simple recipe for you to try using king salmon. You can prepare this in advance to get the flavor of the marinade into the fish. You can also set aside the marinade, mirinzuke, and add while cooking for more flavor. If you decide not to cook it after two days of storing, remove from marinade and freeze the fish properly. You can lightly salt the salmon before cooking.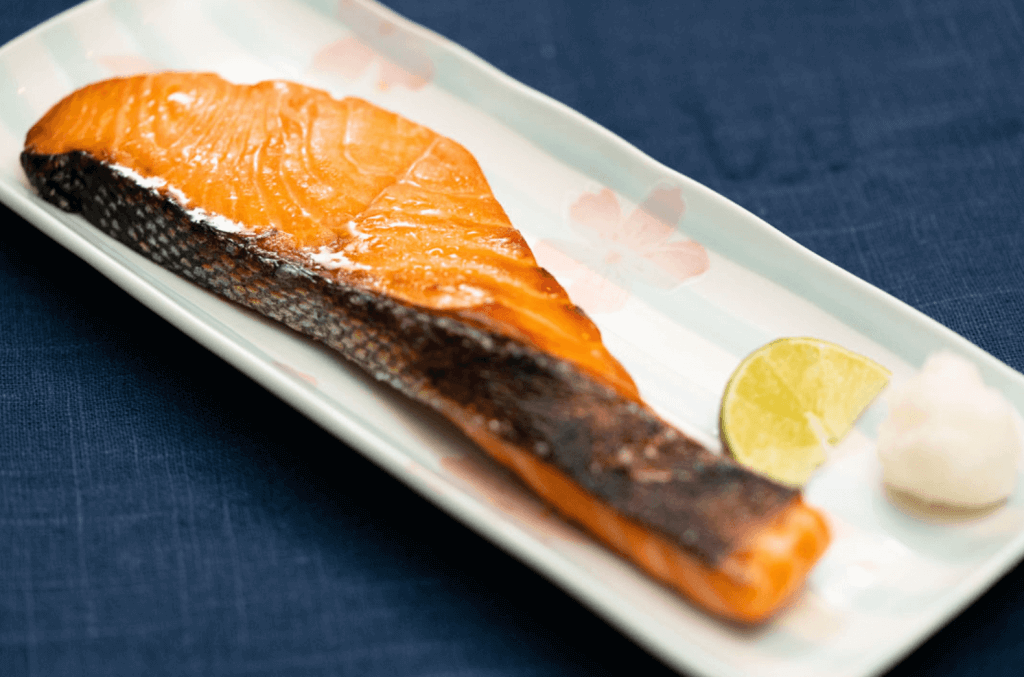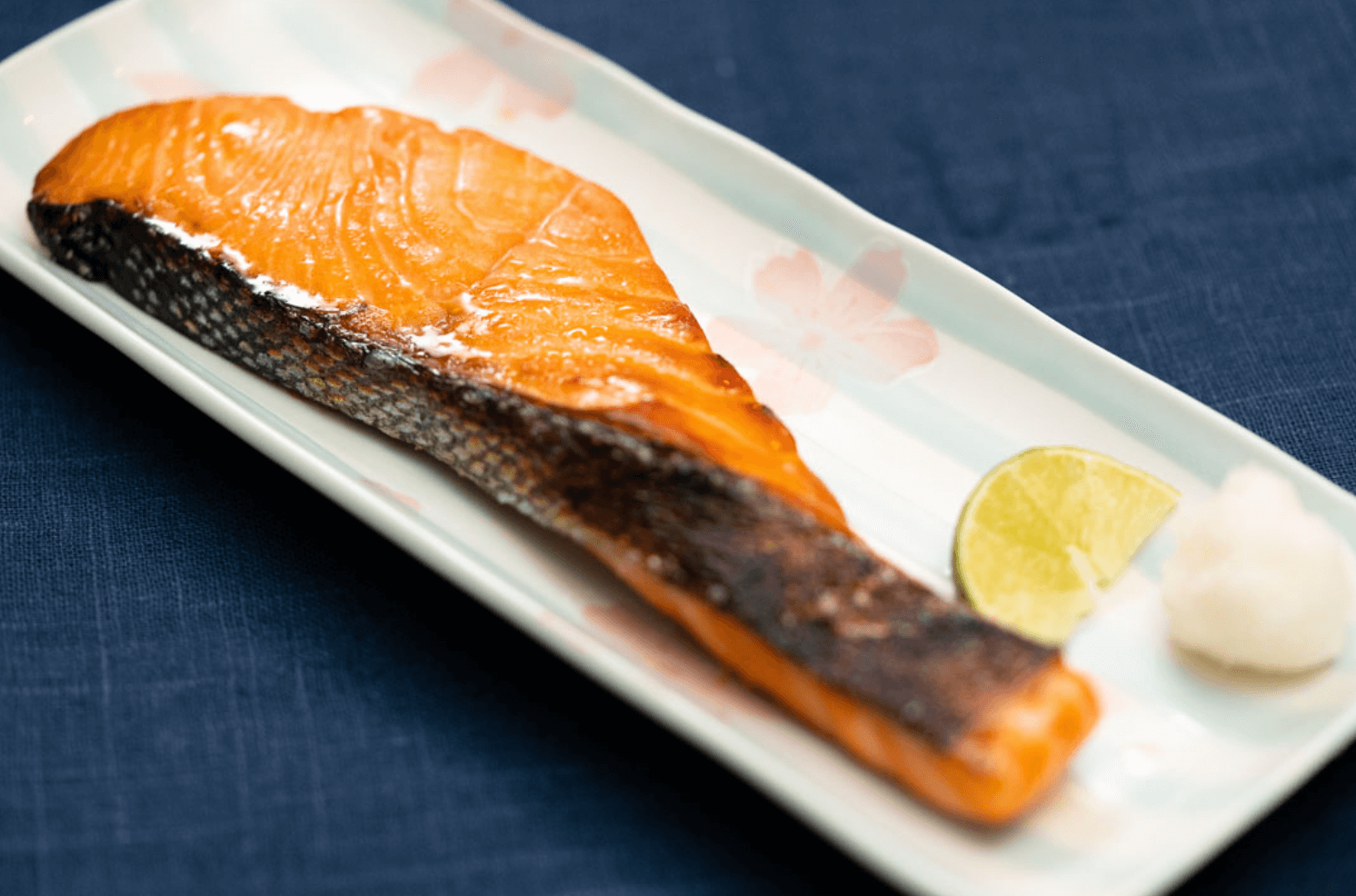 Salmon has a very distinct flavor so be careful not to over soak. Like most fish, it can also get dry when you overcook it so watch out when broiling. You can also cook it on stove with a bit of oil.
This is a very simple recipe and requires only a few ingredients. Is this something you would like to try at home?
Print
King Salmon Mirinzuke and Shiokojiyaki 鮭の味醂付けと塩こうじ焼き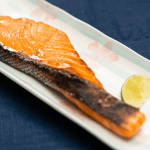 for salmon
2

lbs king salmon (filleted and cut into 1/2lb. pieces*)
for mirinzuke**
3 tbsp

mirin

1 tbsp

shouyu (soy sauce)
for shiokojiyaki
1

–

2

tbsp shiokoji (enough to coat each piece on all sides in a thin layer)
Cut salmon into portions for 1-2 people.
Salt lightly and allow to rest for 10-15 minutes.
Using a paper towel or two to pat dry moisture from salmon.
Add fish to a container with marinade (either mirinzuke or shiokoji) and store in the refrigerator for at least 2 days, not to exceed 3. ***
Place the fish on a wire rack on top of a quarter baking sheet. Broil for 2-3 minutes watching closely to avoid burning and overcooking. Alternatively, cook on the stove with a little bit of oil.
Serve with rice!
Notes
*Lightly salt and allow to rest at least 10-15 minutes
**For the mirinzuke, once it's marinated for 2 days, reserve marinade if cooking on stove. You can add it while cooking for additional flavor.
***If you aren't going to eat after two days remove from marinade and freeze.