Beef and Gobo Shigureni is a savory stir fry with prominent flavors of beef, soy, ginger and of course earthy gobo! This is a spin on dish originally made with ginger and clam. But there is no clam or seafood here! This is beef and gobo at their finest! Cooked in a bath of sake, soy sauce, and mirin. Are you drooling yet?! As you may know, the latter three ingredients make up a magic trio that is used for many Japanese dishes. This stir fry is a good example of that and provides a great excuse to eat some meat and gobo that smells and tastes absolutely amazing!!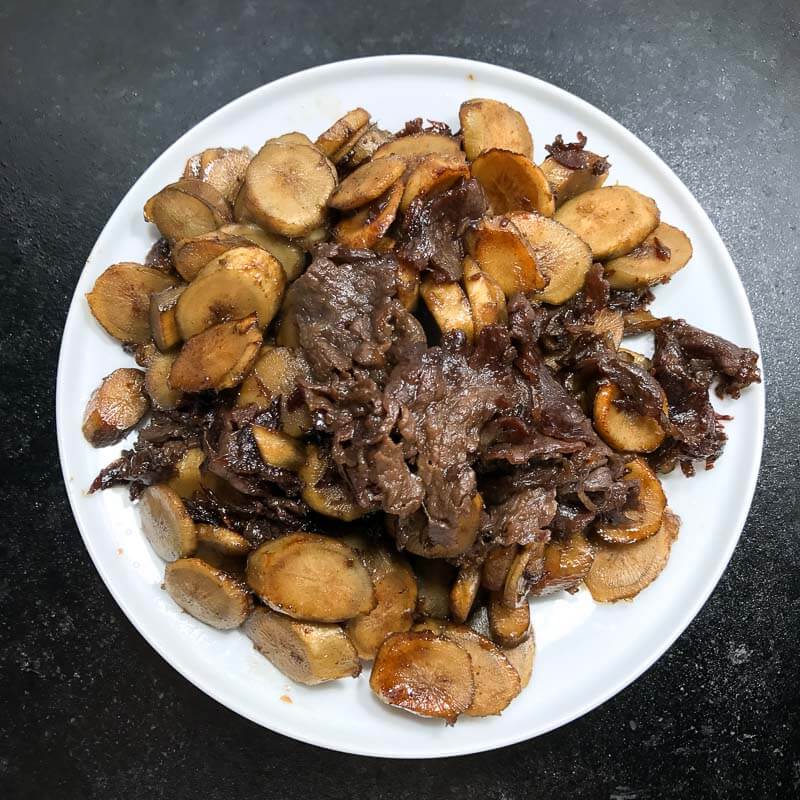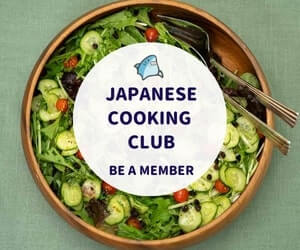 What is Shigureni?
Shigureni (時雨煮) is made by adding ginger to a food preserved with soy sauce, also known as tsukudani(佃煮).
Shigureni is often abbreviated to just 'shigure' for short.
Roughly translated, shigure means temporary rain showers between Fall and Winter.
The name was supposedly to given to this dish by a Haiku poet.
The dish originated from Kuwanashi in Mie Prefecture (三重県桑名市).
And today, Kuwanashi remains one of the main producers of shellfish and shigureni which is shipped all across Japan.
Shigureni originally called for clam.
And I hate clam!
I really do.
Lucky for me, and other clam haters, shigureni also refers to anything made with ginger and tsukudani.
Not just clam, phew!!
With this recipe you'll be able to enjoy a delicious variation on shigureni that hopefully will knock your socks off.
If you don't have socks on, put them on please.
Then get ready to have them knocked off!!
This shigureni is a unique taste of Japan that you probably haven't had before.
Hope you enjoy it!
Watch my demo below and see how easily it can be made.
Beef and Gobo Shigureni
Prep Time:

10 minutes

Cook Time:

10 minutes

Total Time:

20 minutes

Yield:

4

people

1

x
Category:

Main Dish, side

Cuisine:

Japanese
200 grams

sliced beef

1

piece gobo (

2 cups

worth, skin scraped and chopped)

1 tablespoon

Ginger (chopped )
olive oil
sauce
100

ml sake

2 tablespoons

soy sauce

2 tablespoons

mirin

1 tablespoon

sugar
Instructions
Using medium high heat, add at least a tablespoon of olive oil to a hot pan and saute the gobo for a minute or so.
Add in the beef and ginger and mix, cook for a minute.
Add in the sauce ingredients and mix to evenly coat. Cook 4-5 minutes until most of the liquid has evaporated and the meat begins to crisp.
Once meat has begun to crisp, remove from heat and serve with rice!