You'll want to try my mentsuyu recipe to enjoy this nutritious, gluten-free seed!
Dreaming of the day you can jet off to Tokyo and go on a noodle crawl? I do! When you think of Japanese noodles, rows of dimly-lit ramen shops adorned with red flags come to mind. The aroma lures you in even though you're just passing by!
But today, I'm letting you in on a secret. One that may be just as good, or even better, than your favorite noodle memory: soba. Unlike its flashier cousin ramen, soba is known for its delicate, earthy, buckwheat-forward flavor that doesn't need tons of garnishing to be good. But don't just take my word for it. Read on to follow the journey of buckwheat to soba noodle bowl, and get started with my mentsuyu recipe!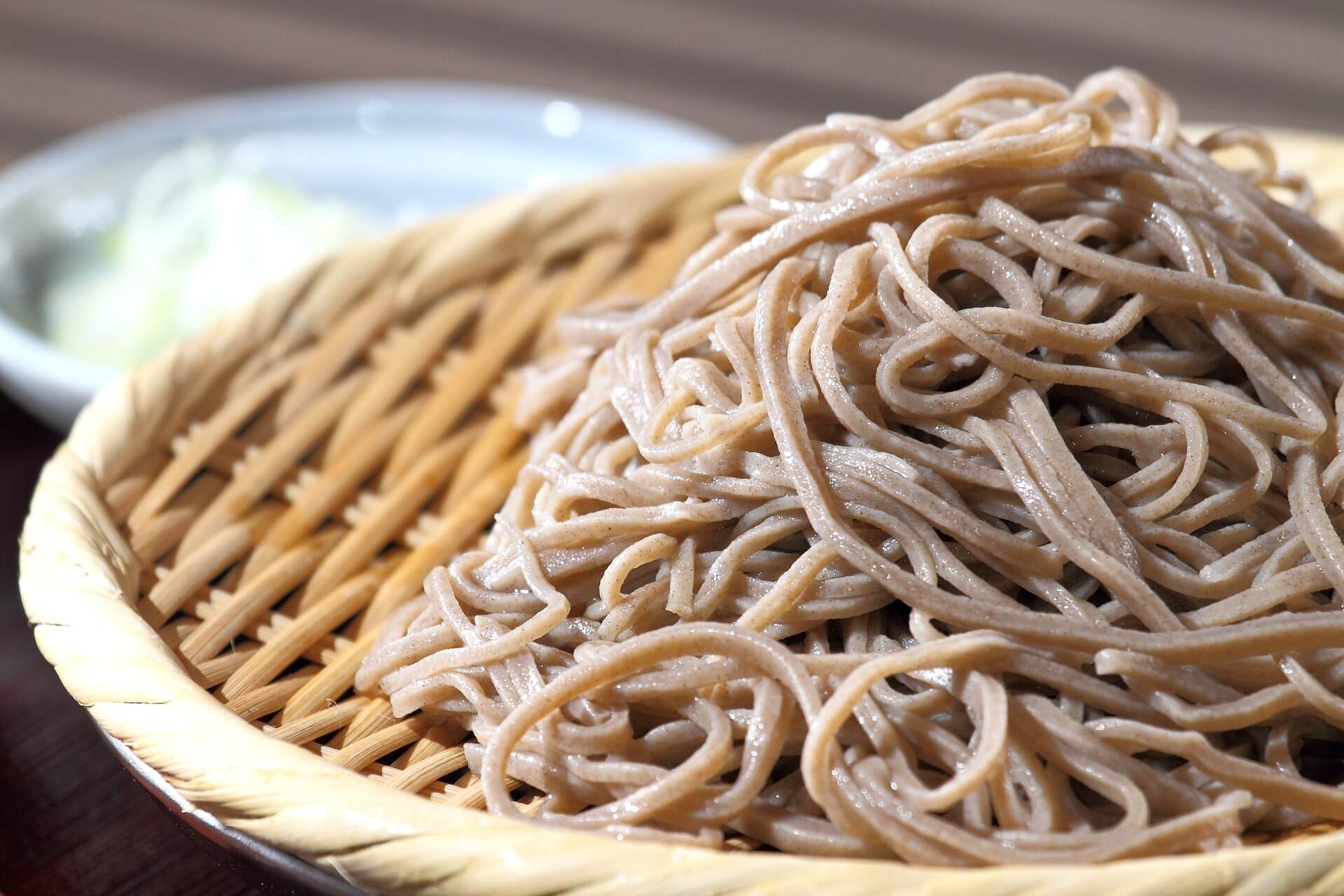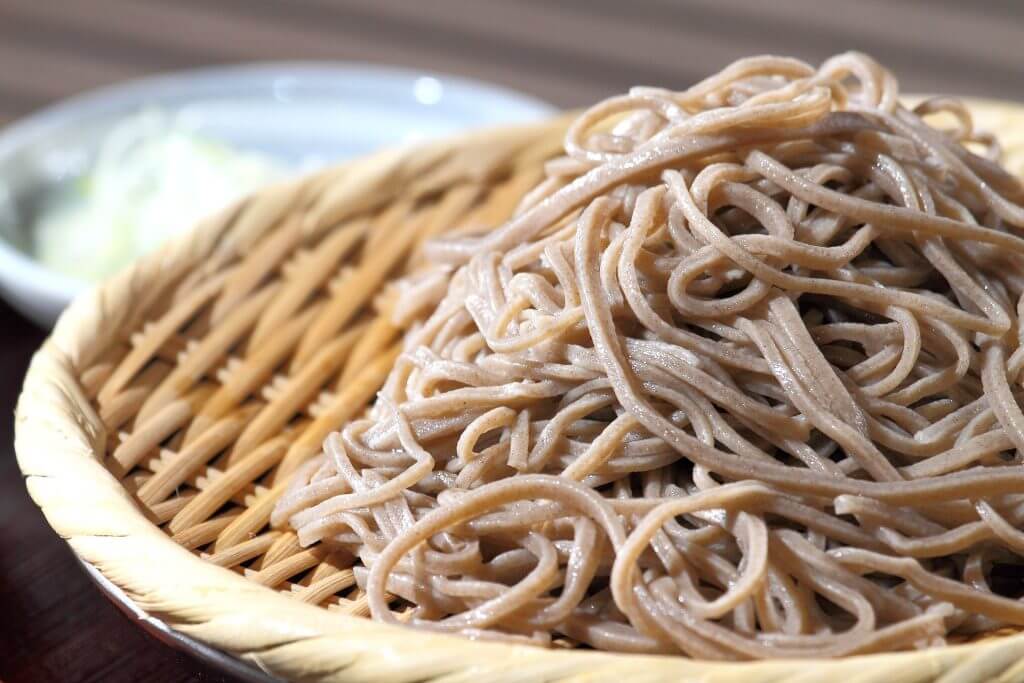 What is buckwheat?
Originally from Central Asia, buckwheat is a herbaceous plant from the smartweed family. Contrary to its name, this gluten-free seed isn't a type of grass nor is it closely related to wheat, but to rhubarb and sorrel. Its heart-shaped leaves can even be drunk as tea. The seed has a triangular inner groat and a dark outer hull. After the hull is removed, it gets processed into the flour you see in markets.
Because of its dry, grain-like berries, this "pseudo-cereal" lends a nutty flavor perfect for cooking porridge or as a healthy alternative for white rice. Some specialty stores sell groats, which can be bought whole or cracked (tip: the finer, the quicker cooking time!). And yes—there's also buckwheat pasta and soba, a traditional Japanese noodle that we'll talk about below.
How is buckwheat grown?
It's not a picky crop! It adapts to varying soil conditions and boasts natural defense against diseases. Buckwheat thrives in the cooler parts of Asia where the soil is moist and the evening air is damp. Harvest happens just 10 to 12 weeks after sowing. During this busy period, it attracts beneficial insects like ladybugs that guard against pests, and bees that produce the rich, dark, molasses-like buckwheat honey. If you haven't tried it yet, buckwheat honey is one of my favorite types of honey with a very strong and unique flavor!
Thanks to the growing consciousness for wellness, many eaters are rediscovering this ancient grain. With its remarkable flavor, health benefits, and contribution to biodiversity, there's no reason for you not to try it, too!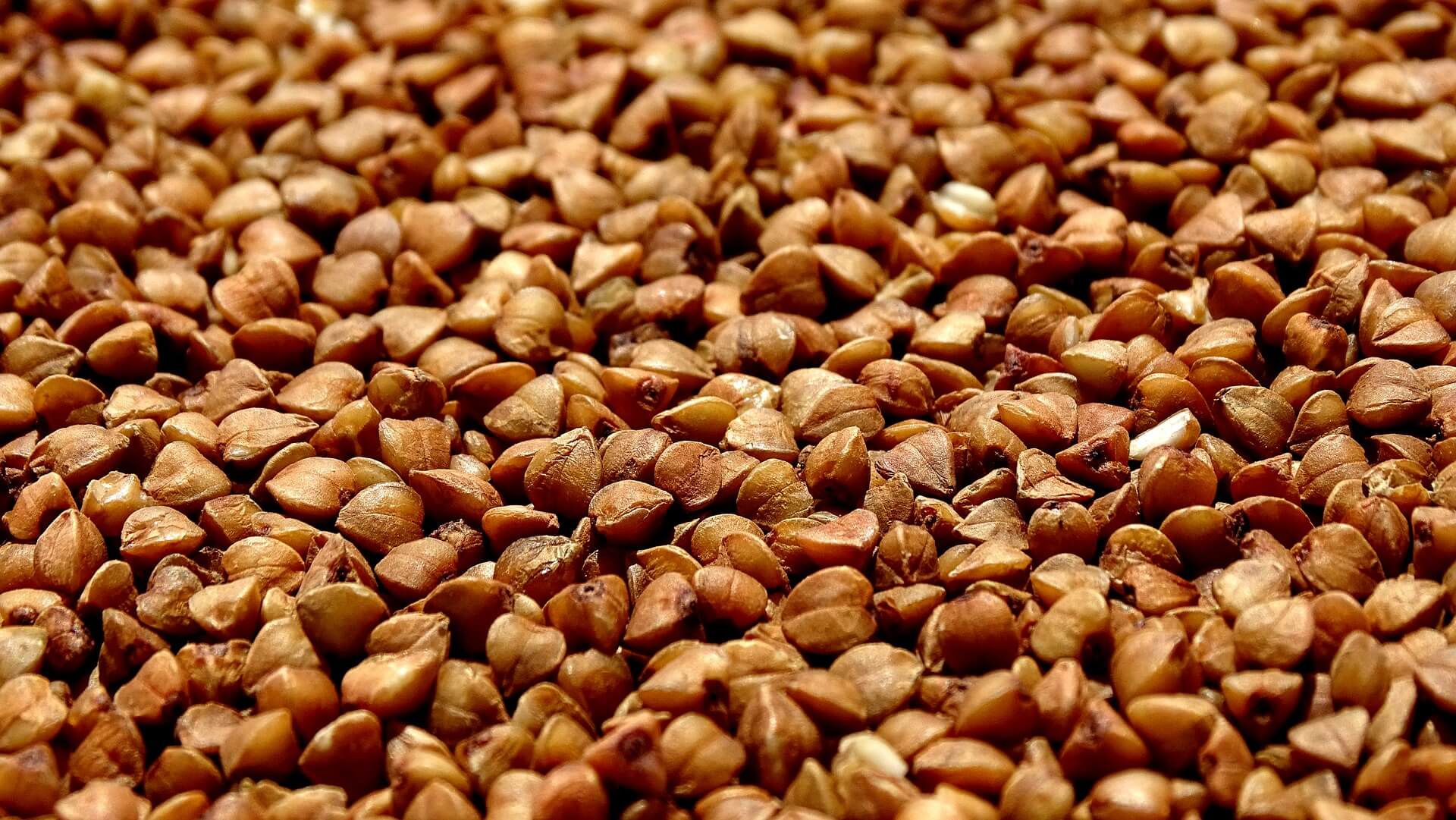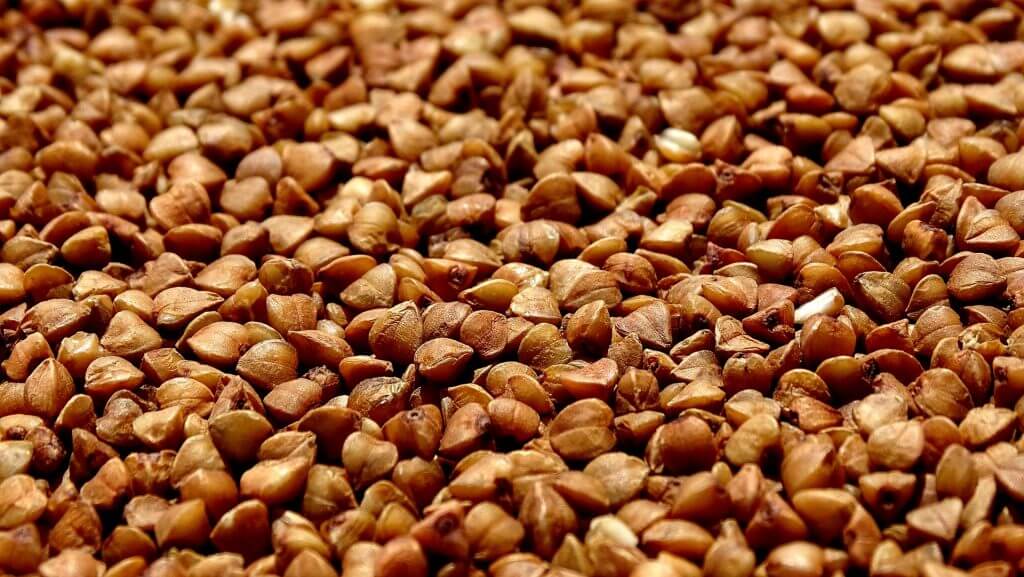 What are the benefits of buckwheat?
It can be challenging to find it in grocery aisles, and you'll have more luck online or in Asian specialty stores. But buckwheat has loads of dietary fiber, protein, B vitamins, and minerals that make the hunt rewarding. If you have been diagnosed with celiac disease, this is a great choice for you. Why? Despite what you might think from hearing the name, buckwheat contains no gluten.
Because buckwheat is a good source of dietary fiber, it may help lower blood cholesterol levels and also high blood pressure with the phytonutrients it contains. Plus, the flavonoids extracted from the buckwheat have been shown to exhibit anti-inflammatory and anti-cancerogenic properties, too. If that's not nutritious enough for ya, not sure what is!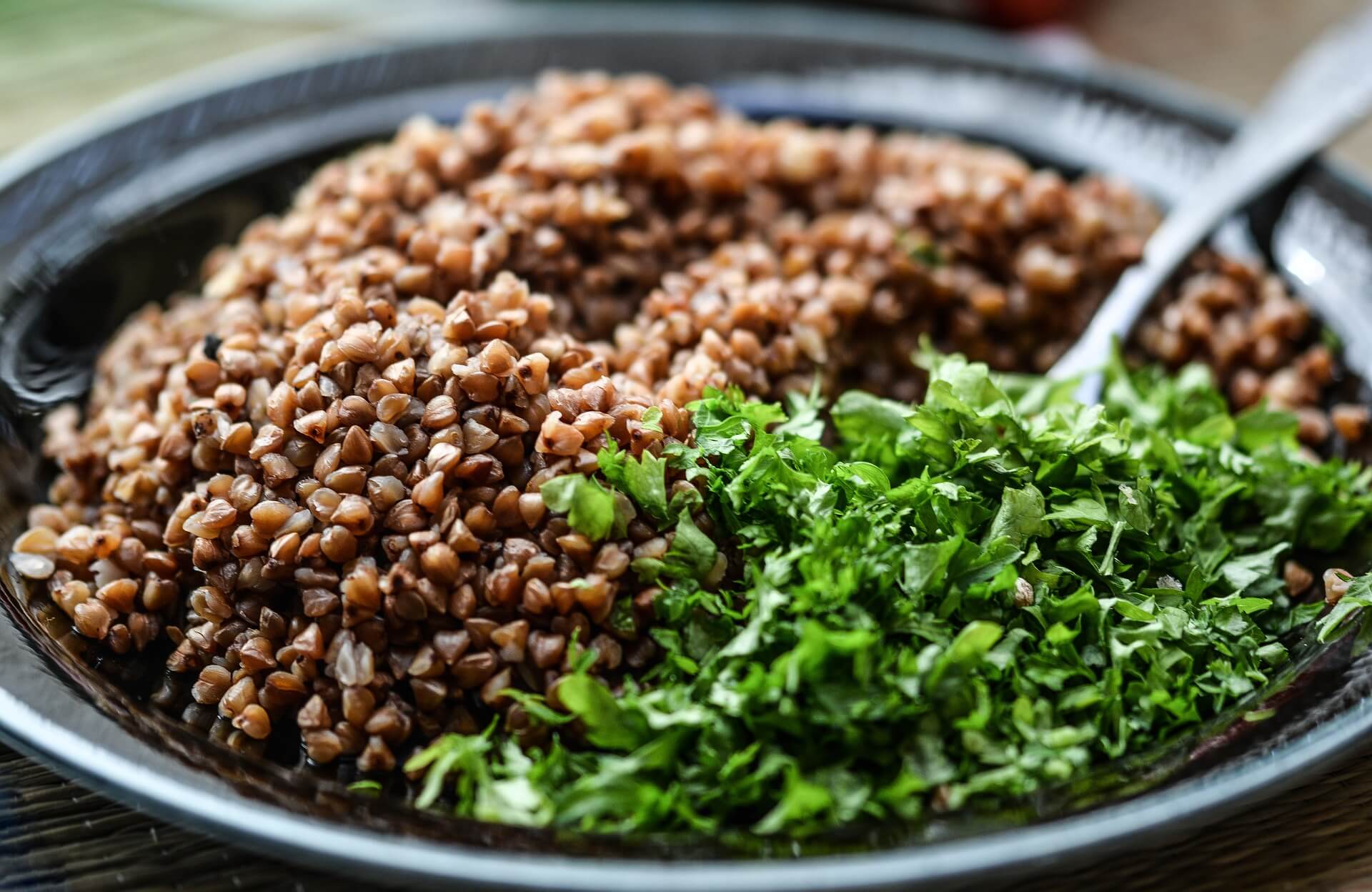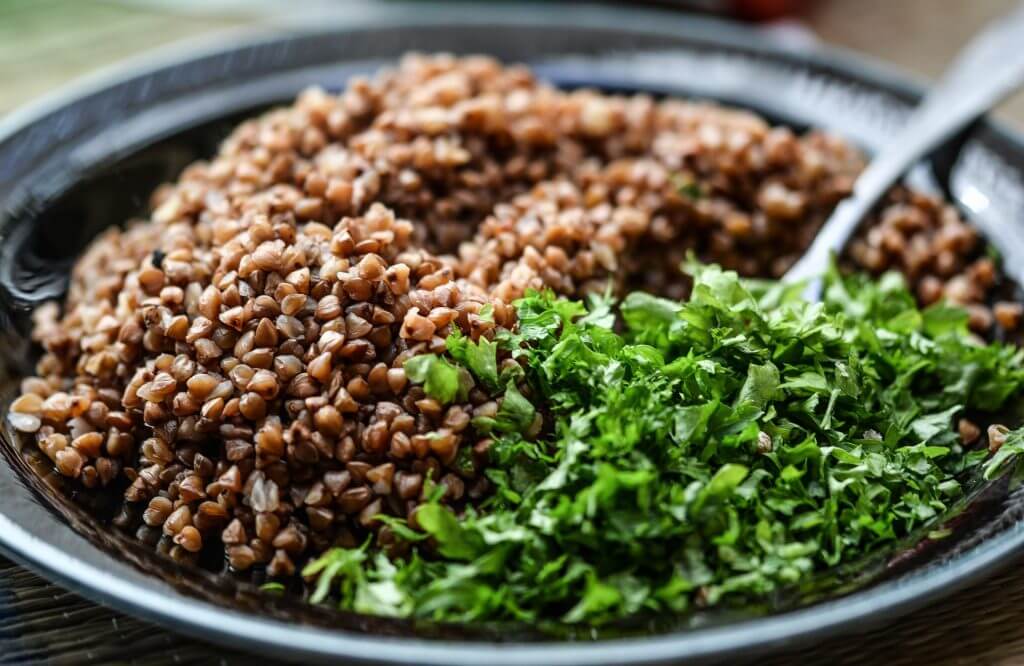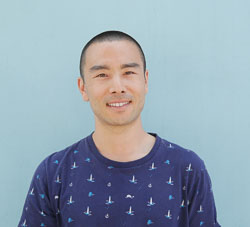 Konnichiwa! (Hello!) I'm Pat Tokuyama, a Japanese tofu cookbook author, who travels for music, food, and adventure. If you like Japanese food and it's your first time here, consider joining the new plant based japanese made simple community - to cook and be healthier today - with japanese food!!
** Curious about the Plant Based Japanese Cooking Club? ** Learn more here!

How to cook soba noodles?
Nothing beats making your own noodles, and you can attend my workshop to learn just how! But, I get you. Cravings during ungodly hours call for emergency noodles. Or, after work when you want to reward yourself with a delicious meal minus hours of prep work. So don't worry!
Pre-packaged soba noodles from local Japanese markets might be enough to satisfy your soba cravings. They come with a no-brainer guide but to properly cook it, here are some tips:
Inspect the noodles in your pantry to check if they're made from buckwheat noodles. Most store-bought soba noodles from groceries are wheat-based, which lack flavor and texture. Boo! Make sure they're dried 100% buckwheat noodles. In Japanese, you'll see this kanji (Japanese characters)十割そば which means Ju-wari soba (100% buckwheat soba).
After cooking the noodles, quickly wash your noodles to avoid getting the noodles glued together.
Don't crowd the noodles in a small pot. Use a large pot with plenty of water so they cook quickly and evenly. And whatever you do, don't add salt !
Follow the time prescribed on the package. To check for doneness, soba should be fully cooked, not exactly al dente but certainly not also mushy. It'll have bite and as you continue to cook it several times you'll get a feel for the texture and what you personally prefer.
For cold soba (zaru soba), transfer immediately into a cold ice water bath and gently agitate the noodles to wash off the excess starch to minimize any gummy/sticky texture. Drain using a colander.
All that's left to do is to follow my mentsuyu recipe and you'll soon slurp on a perfect soba noodles soup. Itadakimasu!
Do you have a secret recipe that goes well with buckwheat noodles? Let me know in the comments section! And be sure to join me in my soba-making workshop on February 27 at 10AM PST to discover more and tastier things you can do with it at home. See you there!