Are you in the market for a new mandoline? Which is a specialized device that's going to help you, not only make things like oven fries, but evenly sliced vegetables like tomatoes, onions, and bell peppers, or carrots, and anything else that you would like to slice?
When I was a kid, I loved eating potatoes. And when I was a kid, I loved eating French fries, as a result, on top of mashed potatoes and basically any kind of potato including baked potato. And I still love potatoes to this day. Decades later, I still love eating potatoes as much as I did when I was a little kid, a little fat kid.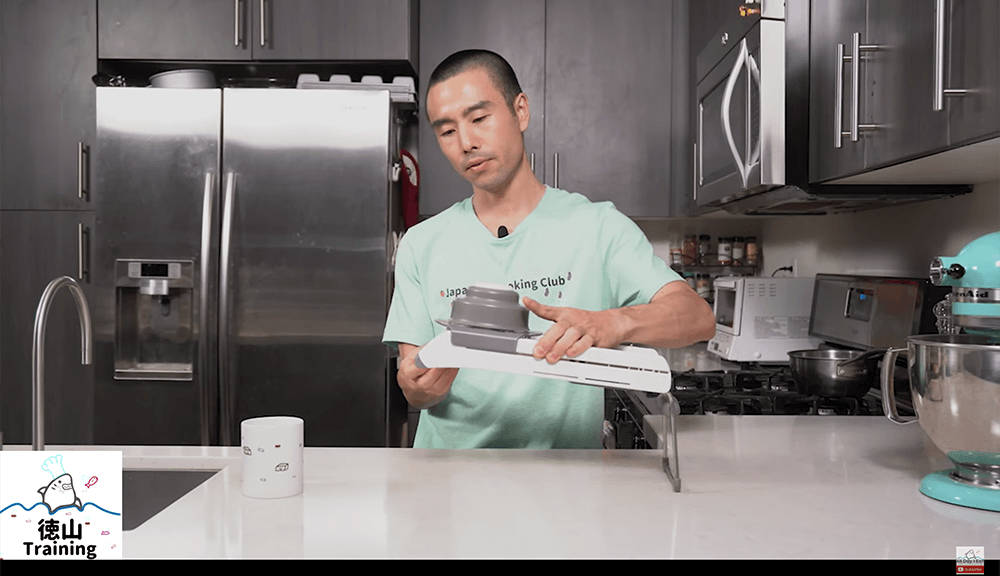 General impression
One of the reasons why I got this PL8 professional mandoline was specifically to make oven fries with potatoes. And what I used to do when I made oven fries was manually by hand, using a knife, cutting the potato into little strips, which is super labor-intensive, but I did it. And that was before I looked into and discovered the practicality and the efficiency of a mandoline. That's what we're going to be talking about today with the PL8. I'm going to be giving a few of my pros and cons for this device as well as some of my tips for using it, so stay tuned.
So the PL8 mandoline here that I have is basically a specialized device that's going to help you cut your vegetables, as I mentioned. And if you haven't used one of these before or any type of mandoline, all it does is slice.
Key features of PL8 1000 mandoline
This one is good because it comes with a few features that others didn't. One is that it has these rubber pads, which help prevent the device from slipping on your counter. It has pads on the front, too. But I still usually hold the handle while I am slicing just so it doesn't go all over the place.
And the second thing is that it has this handguard that helps to keep your hands safe. And if your hand is on top of the handguard, you're never gonna cut yourself. But you've got to be careful because sometimes the handguard comes loose and the whole thing will actually come off. Not just the handguard, but this actual plastic piece right here will come off, especially if you're going really quickly. So you gotta be careful about that.
In terms of the functions that this thing has, there are several thicknesses of the slice so you can do a super thin slice like paper thin, or you can do a little bit thicker. And then there are also different patterns, you can do like a criss-cross, kind of like a waffle or a criss-cut fry, French fry, which I haven't had too much success with. I'm not sure I'd recommend it if that's what you're going for but in terms of regular fries like julienning vegetables or carrots, you can do that as well. And it works.
You can see as you adjust the thickness, that the blade decreases or the top part decrease and it raises up when you make it thinner and then it goes down to make it a thicker cut. You have to be very careful because the blade is super sharp. And then you can actually lift it up as well to help you clean.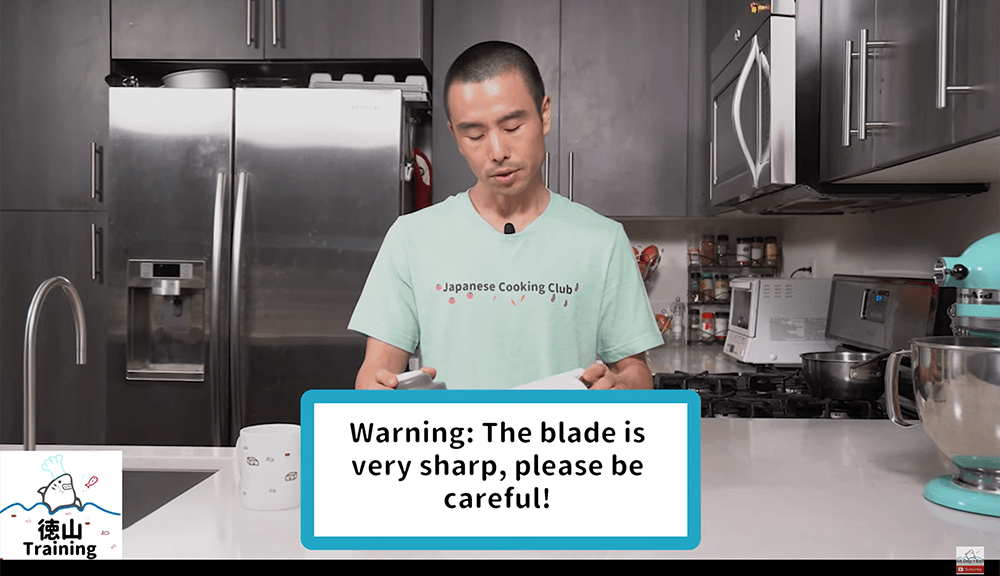 When you open the lower part up, it is going to give you the waffle pattern, which as I said, I haven't had too much success with. But if you did want to add some julienning power, you can do that then.
You switch the level on the bottom, you could see the blades pop up, like when you have a parking lot, and there are those little tire puncture things that come up to prevent you from going in that way. That's what the blades are but for your vegetables. There are two rows of them and this will help you to get nice thin cuts of vegetables, especially if you're trying to do oven fries like me. That's essentially it in terms of the features.
This is pretty easy to wash. It's all made of stainless steel for the most part, except for the housing, which is plastic.

Advantages of PL8 1000 mandoline
Now, let's talk about some of the pros and cons, and then I'll go into some of my tips for using this as well.
Question of the day. Have you ever used a mandoline before? And if you haven't, do you think you'll get one of these? Because it really, really helps to make your food prep much quicker, much more efficient, especially if you're going to be doing a lot of julienning, slicing vegetables, or even just doing oven fries like me. So let me know in the comments below right now.
Let's first talk about some of the pros of this. One is that it's a specialized device. And what it does, in terms of slicing, it does really well. Based on my research, I thought this was the best one on the market at the time that I bought it. And I've had it for a few years and it served me very well. And I've made lots and lots of pounds and pounds of oven fries, so I can tell you that I'm very happy with it. It works. That's the first pro.
So the second pro is that the blades are very sharp and, like I showed you, the little blades that pop up to help you do the julienning are very effective. And on top of using this for oven fries, I've also used this for otsukemono. If you've heard of my otsukemono workshop, which is a Japanese pickle workshop, I teach how to make Japanese pickles. You might want to check that out, because I did use this for a lot of the recipes in that workshop.
Also, I think that this is pretty well made in terms of the design. I usually hold this while I'm going back and forth, and I think the hand protector works well. The only thing that I would think could be improved is that this thing stays on, but I think it comes off so that you can clean it easier. And there's enough clearance here so I usually put, like, a cutting board or a dish to catch all the vegetables that get cut and fall through.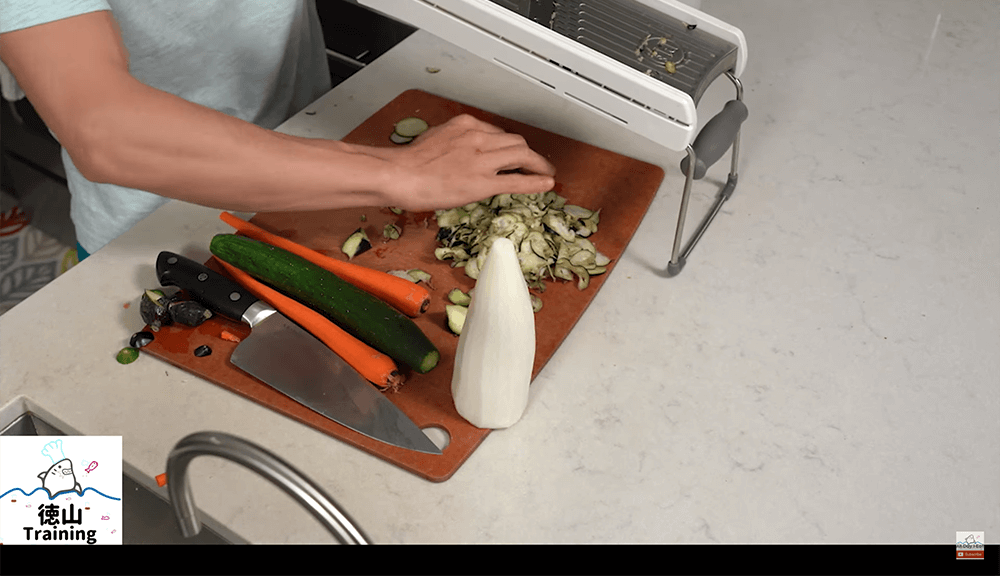 The third thing is that it's also relatively easy to clean. You can throw these pieces into the dishwasher. I do that every now and then. And then for the other pieces, it's pretty seamless in terms of cleaning it because it's stainless. And I usually just get it wet after I use it so nothing really sticks to it.
And then the fourth thing is that it's pretty versatile. You can cut very different thicknesses. You can also do different shapes for waffle fries, coarse slices, which are primarily the two things that I do. I haven't had success with waffle fries with this thing, so that might be something you want to reconsider if that's what you're thinking.
So we talked about the pros. 1) The blade is sharp, it does what it's supposed to. It's a specialized device. 2) It's easy to use. 3) It's easy to clean. 4) It's versatile so you can do different things, like I mentioned, the fries and julienning as well, slices. I guess those are my pros.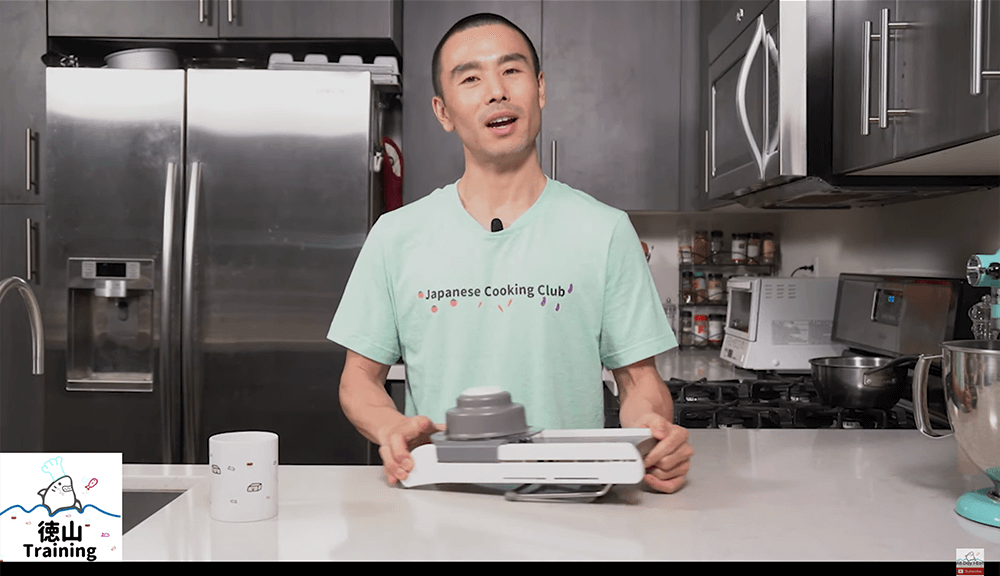 Disadvantages of PL8 1000 mandoline
So the first con is that this thing, the handguard, can actually fall off if you're not careful or if you're going too quickly.
The second con is that, as I mentioned, the waffle pattern, I have not had success with that here. It's the first little pattern there. My waffles never came out when I tried them with potatoes. So maybe you'll have better luck, but I was never able to do it. So I just gave up.
The third thing Is that the blade, while sharp, has dulled over time. It's not super dull, but it's still a little bit sharp, but it's not as sharp as it used to be. And the bad thing is you can't really replace it. At least I'm not aware of a replacement that's available. So I think if you had a super dull blade because you use it a lot, you probably just have to get a new one. That's not really a good thing. Ideally, you'd be able to just replace this thing.
The fourth con is that I usually have vegetables leftover, little scraps of potato or cucumber or tomato or onion, whatever it is that I'm slicing. And I usually just end up cutting those by hand. It would have been nice if it did all of the vegetables, but it doesn't do that. So that's another con.
And then it does take a little bit of energy and precision. I found that this thing works a little bit better when you go very quickly as opposed to going slow. So I guess slice with intention, and you'll have better results, I think, better cleaner cuts. In that sense, it's not necessarily user-friendly. It'll take some practice. But once you get the hang of it, slicing is super fast and super efficient, and I think you'll like it.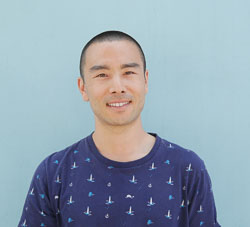 Konnichiwa! (Hello!) I'm Pat Tokuyama, a Japanese tofu cookbook author, who travels for music, food, and adventure. If you like Japanese tea, checkout some of the newestorganic japanese teas now in stock!!
** Curious about the Plant Based Japanese Cooking Club? ** Learn more here!

Helpful tips before using PL8 1000 mandoline
So before we wrap up, a few of my tips. One, is to consider getting one of those protective gloves if you're concerned about cutting yourself, or just be very careful when you're going back and forth with the handguard here.
The second tip that I had for you is when you use this or after you're done using it, make sure to wet it right away so you can clean it easily. And if you want, you can throw these top pieces into the dishwasher. I wouldn't really recommend putting this into the dishwasher because, as you may know, water tends to corrode blades. And it's going to dull your blade a little bit quicker because there's more water if it gets getting thrown against it, and it's not necessarily a good thing, so I usually just hand-wash it and then make sure it's dry.
Third tip that I had is to make very quick movements, like I mentioned, just go back and forth really quickly. That'll make your vegetables cut a lot cleaner.
And then the fourth tip that I have is if you're using some sort of soft fruit, maybe like a tomato, for example, you want to make sure that it's more on the firmer side. You don't want to use an overripe fruit or a super ripe fruit, because when you slice it, it might just smush instead of giving you a clean cut. So keep that in mind, especially with tomatoes. And I think that's gonna be it.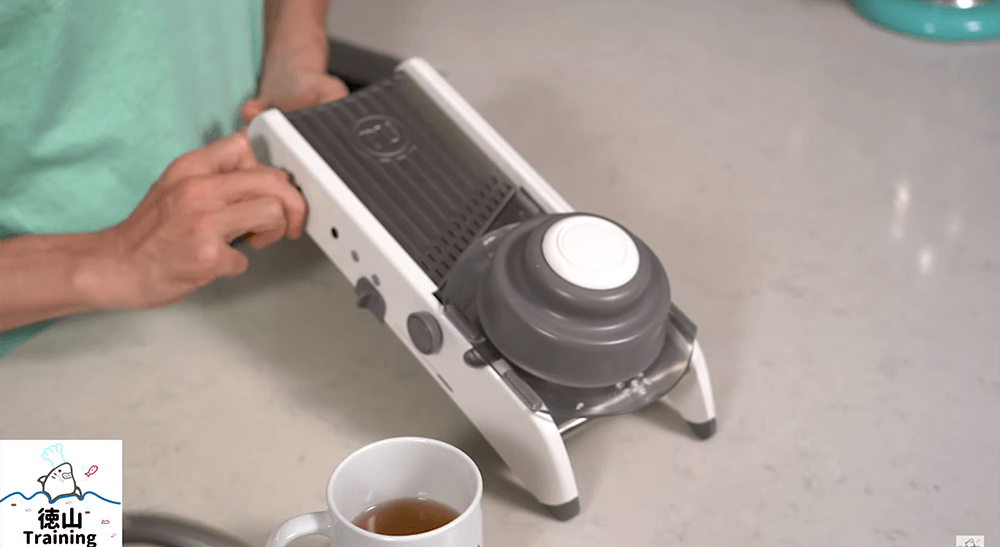 So let me know what you guys think if this would be something that you would find useful in your kitchen. Or if you already have a mandoline, if you like it, what is it that you liked about it? What is it that you don't like about it? And is this something that you think you would get instead? So I'd be curious, and let me know with a comment below.
You can watch the full video of the product review here:
And if you would like to see more videos like this one, subscribe if you haven't already, give me a thumbs up if you enjoyed it, and leave any questions or comments below. And I think that's gonna be it for today. So thanks for watching and I'll see you guys in my next video. Ki o tsukete ne. Take care. Bye bye.