Today, what we will be making is a simple and quick Japanese-style pasta salad using macaroni pasta.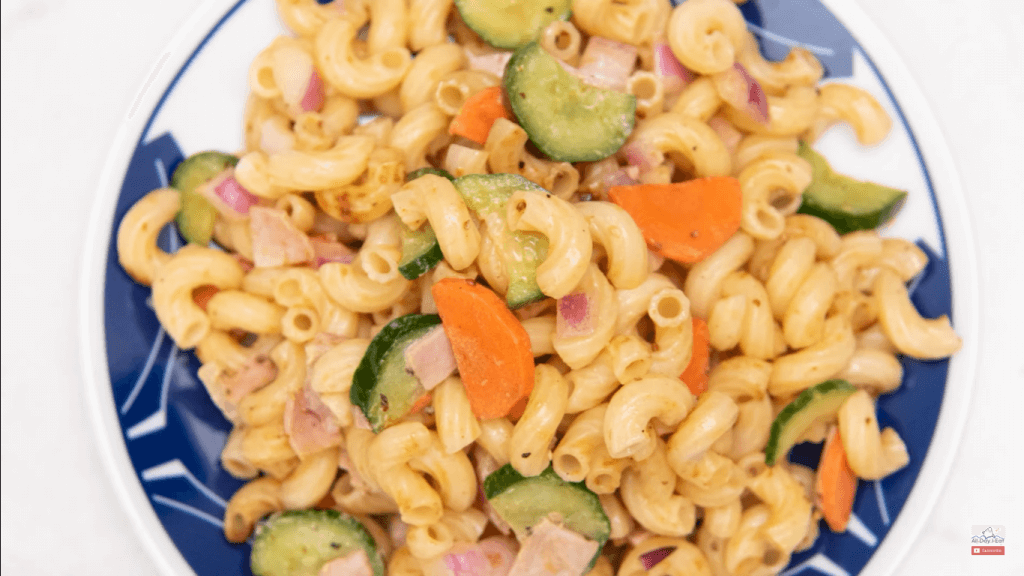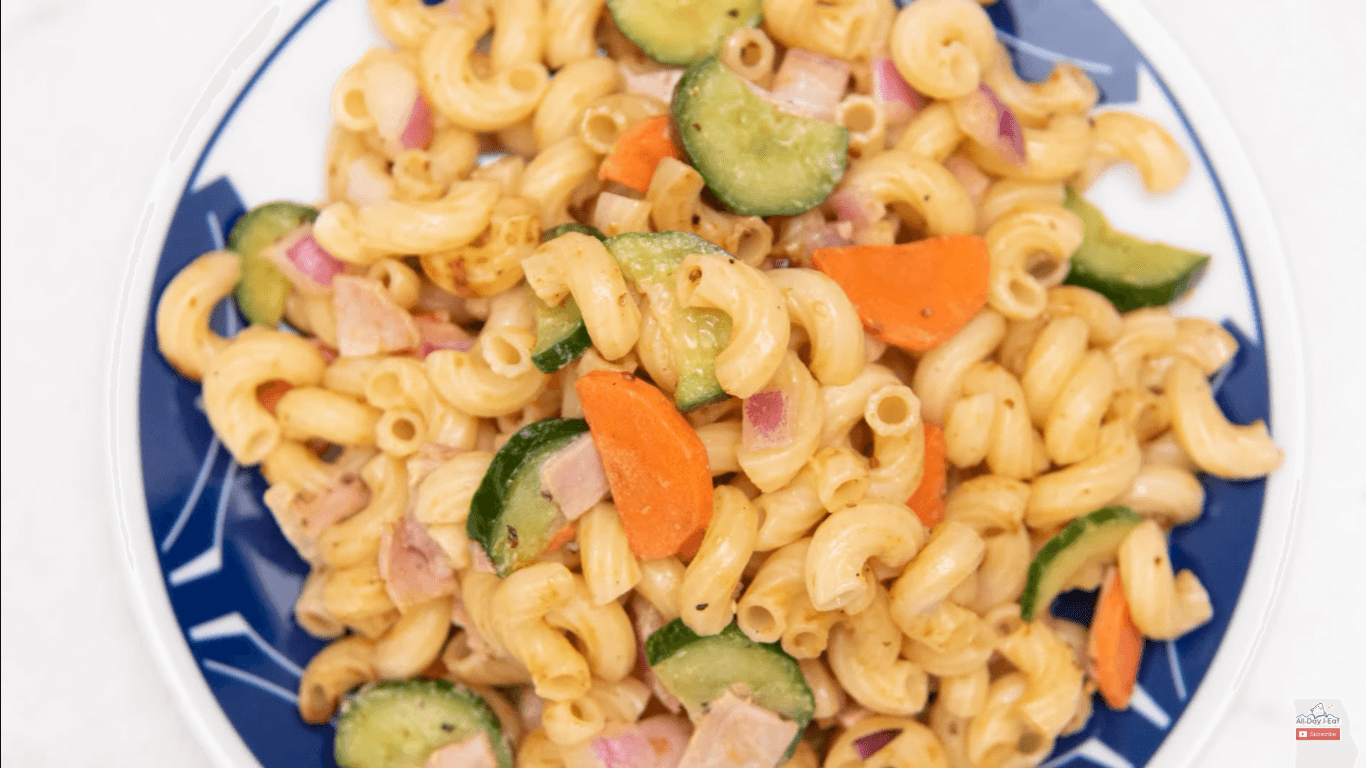 Macaroni salad, Japanese-style
What makes this macaroni pasta unique is that we're using quite a lot of ingredients.
I usually don't put all these different seasonings in. But I thought the flavor turned out quite good
Also, Japanese macaroni salads often use hard-boiled eggs. But not in my salads! We'll be using ham.
Pasta salad goes great in the summertime if you have a barbecue, or if you want to take something for lunch to work.
What do you like to put in your pasta salad?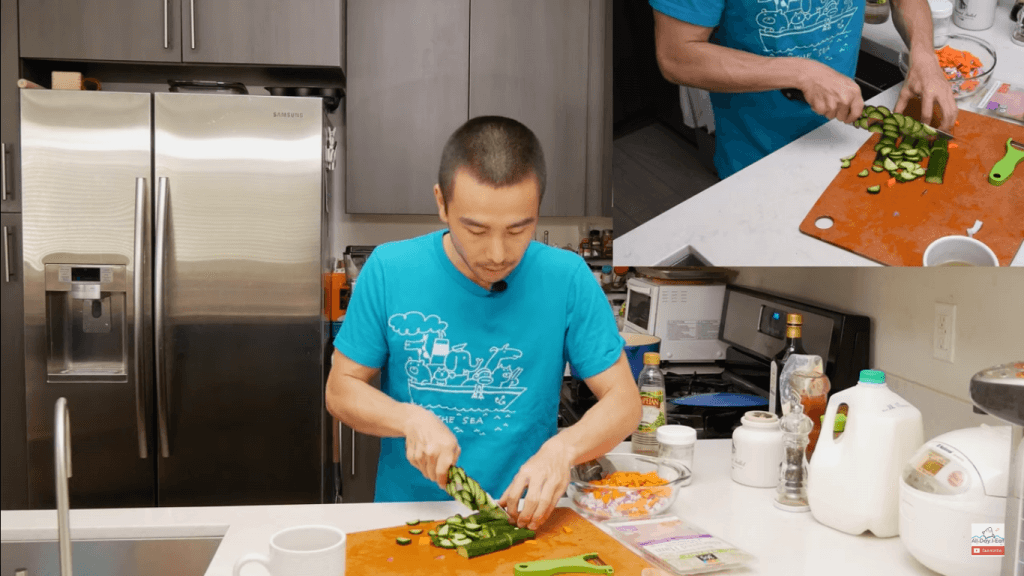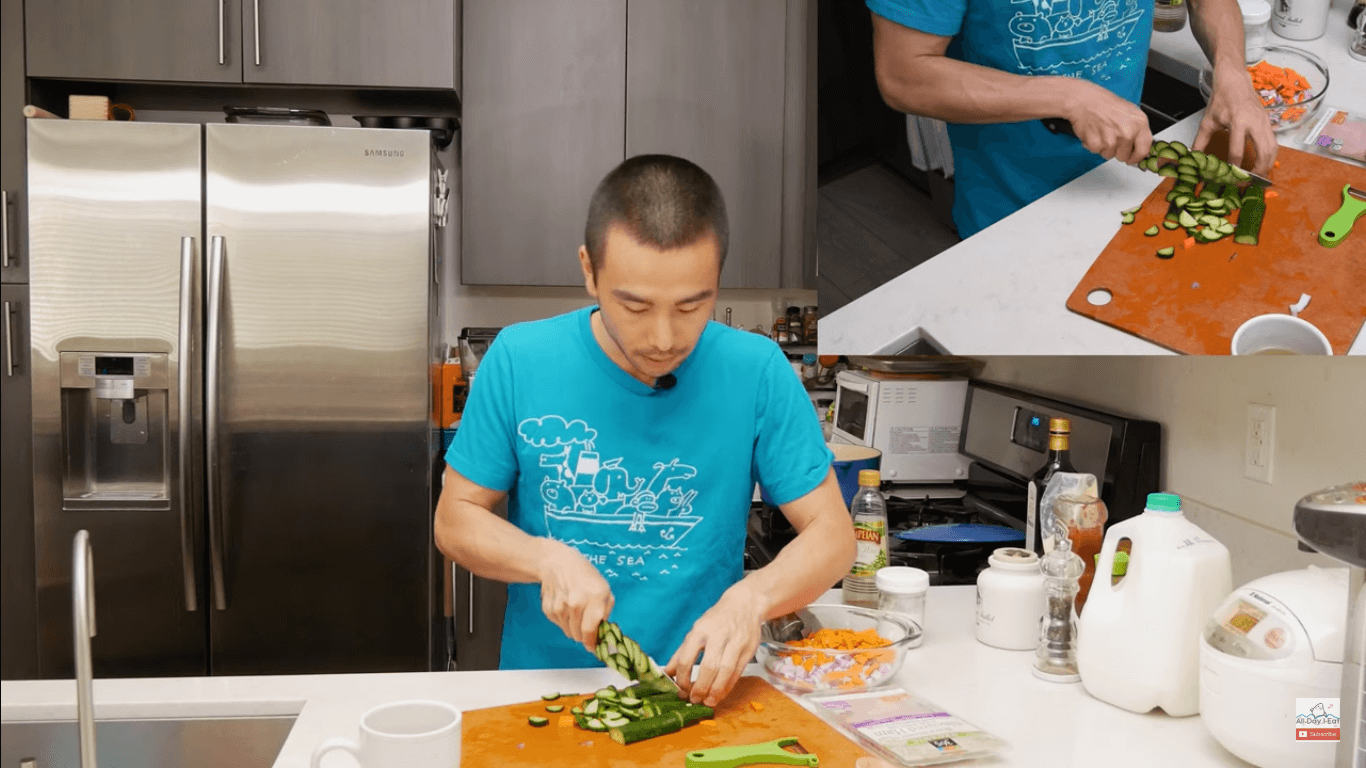 Tips for a delicious Japanese-style macaroni salad
Adding salt onto the vegetables helps to bring out excess water and flavor from them.
A lot of Japanese-style pasta salads call for the use of mayonnaise. If you want to cut back on the mayo, you can add in other things like milk or olive oil.
Add in some white pepper or lemon juice. Completely optional, but I love the flavor.
If you let the pasta sit overnight, it'll really develop more flavor, as the different sauce ingredients get mixed in and penetrate the vegetables.
Print
Japanese style macaroni salad with ham (Simple)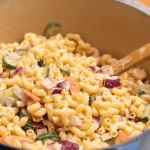 1

lb elbow pasta

1

carrot

1

large japanese cucumber
red onion

3

slices ham
For the sauce:
1 tbsp

white vinegar

1 tbsp

ketchup ((use sugar if you don't like/have ketchup))

1 tbsp

milk

1/4

cup mayonnaise ((I use the Kewpie brand))

2 tbsp

extra-virgin olive oil

1 tsp

mustard

1 tsp

soy sauce
cracked pepper
For the pasta:
In a pot, put in water and a small amount of salt.
Bring them to a boil.
Add in the 1lb elbow macaroni.
Stir occasionally so the pasta cooks evenly.
When pasta is cooked, drain, dry, and cool.
Preparing the vegetables:
Chop up the red onion into little pieces. Just a little bit over a cup of chopped red onion.
Thinly cut the carrots and cucumbers into half-moon slices.
Put all the sliced vegetables in a bowl.
Add in about ¼ to ½ teaspoon of salt.
Mix and set aside
Preparing the sauce:
Mix in all the ingredients for the sauce in a bowl.
Set aside.
Preparing the salad:
Drain the vegetables of water
In a large bowl or pot, add in the vegetables, sliced ham, and pasta.
Add in the sauce, and mix everything together evenly.
Optional: add some white pepper and/or lemon juice for more flavor.
Put in the refrigerator if you want to serve it cold, or eat right away and enjoy!