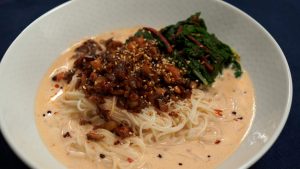 Need a new tantanmen recipe? These somen noodles might be just what you're looking for if you enjoy a bit of spicy flavor or heat with a little bit of cool, creamy texture, just in time for summer. But any time of the year really….
Read More »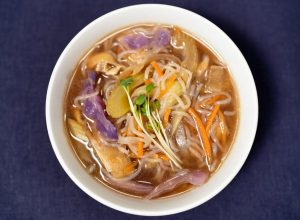 Vegetable soup with shirataki noodles do you enjoy the vehicle or the flavor? why not both? here's a light and flavorful vegetable noodle soup where you can actually taste the ingredients for what they are. if you eat a lot of vegetables perhaps you enjoy the natural flavors they provide. sometimes sweet, sometimes bitter
Read More »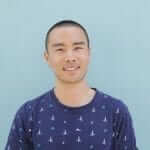 I'm Pat Tokuyama – Japanese tofu cookbook author. I help home cooks learn to cook plant based Japanese food.