Kabocha squash might be a lesser-known type of squash, but it has a very similar taste and texture to other squash. You can even substitute it in recipes that call for butternut squash or acorn squash, for example. Either you love it the same way, or maybe even better.
What is Kabocha Squash?
Squash is diverse and has many categories that belong to the gourd family. One type of Japanese squash is called Kabocha. They are often called vegetables but having seeds inside, they can also be referred to as fruit.
Most squashes have a hard rind which makes them really tough to cut, so you have to be very careful when cutting one.
Like most winter squash varieties, Kabocha is hard, has a slightly bumpy deep green skin with some light green or white streaks, and a yellow to orange flesh inside. And if you've yet to use a microwave, that's one simple way to soften the skin before cutting it!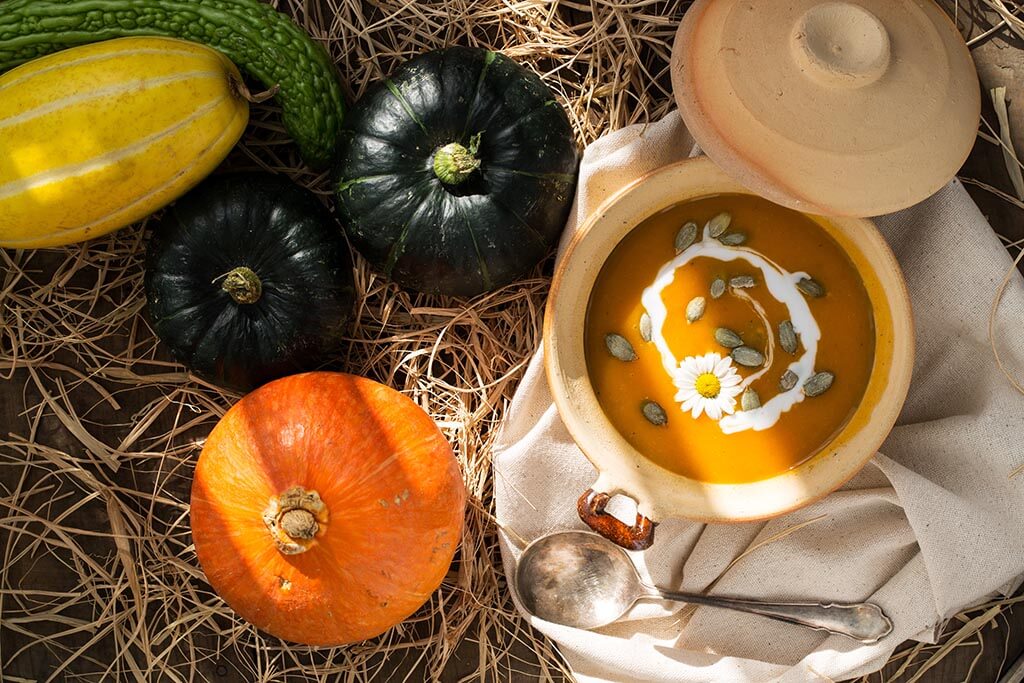 What is good about squash?
They're a great source of Vitamins A and C, iron, and fiber.
They're also naturally sweet when cooked over a long period of time. That's why roasting them or simmering them are some of my favorite ways to cook them.
If you've yet to try kabocha yet, uncooked it has a dry and almost chalky texture like that of chestnut. But once cooked it develops a sweet nutty taste similar to a sweet potato mixed with pumpkin, but EVEN better!
How is Kabocha squash grown?
Kabocha squash, just like other squash, needs a larger space for the vines to spread out. Although, you may want to start growing your seeds inside the house and wait for the sprouts to come out. Plant the sprouted seeds in loose and fluffy soil with some good spaces in between.
Each plant normally produces 3-5 squash, but larger vines may produce more so it really needs a bigger space to avoid overcrowding. Just keep the soil moist and do not overwater to avoid root rot.
Always check for pests, and remove them immediately upon sight. Since the squash grows heavy in pounds, vines must sit almost ground level. The squash grows best during spring and summer and will be ready to harvest in fall.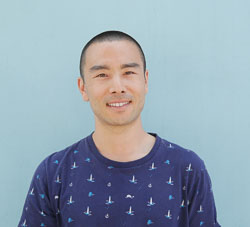 Konnichiwa! (Hello!) I'm Pat Tokuyama, a Japanese tofu cookbook author, who travels for music, food, and adventure. If you like Japanese food and it's your first time here, consider joining the new plant based japanese made simple community - to cook and be healthier today - with japanese food!!
** Curious about the Plant Based Japanese Cooking Club? ** Learn more here!

What are the best ways to cook Kabocha squash?
There are tons of ways to prepare, cook, and eat Kabocha squash. Here are a few ideas you can try without a recipe (If you want kabocha recipes, keep reading!)
Roasted kabocha
Kabocha can be roasted to get beautiful golden-brown edges and a rich complex flavor. Just make sure you scrub your squash clean, cut in halves, in slices, or chopped, and with seeds removed.
Rub some olive oil, salt, and pepper to your squash, place in a baking sheet lined with parchment, and let the oven do what it does best– giving that roasted aroma flavor no one can resist. Bake at 400°F for 45 to 60 minutes or until fork-tender and let it cool slightly so you can handle it. Scoop the flesh away from the skin to make as fillings or use them to mix into a salad.
And if you've heard of the Japanese phrase mottainai (もったいない to be wasteful), you can avoid doing so by keeping the seeds and roasting those too! they make a great addition to salads, smoothies and granola for example.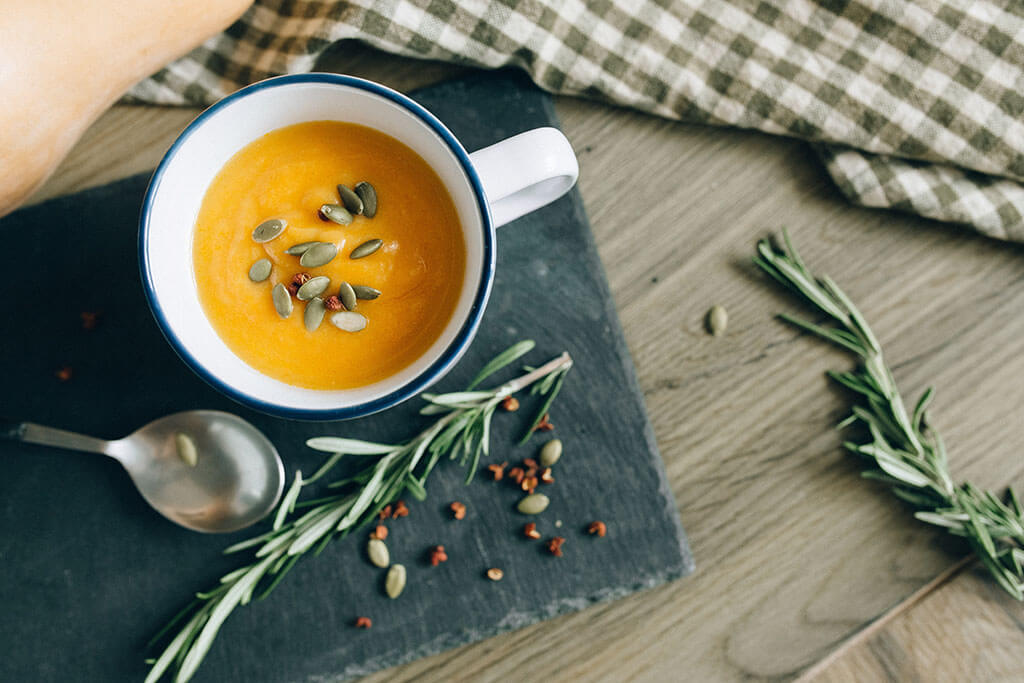 Pureed kabocha (the epitome of creamy without dairy!)
After you cook the kabocha, either by boiling in the microwave or roasting, try blending it!
You can never go wrong cooking a comforting soup using kabocha squash. Make it curried to spice it up! For example by adding Japanese curry powder and some chilies (if you want some more kick!) You can also add cream or brown rice or okara (soybean pulp from making soy milk) for added nutrition and an even more thick texture.
Substitute potatoes
Squash and cheese make a good combination of flavors. You know you love the Japanese Potato Gratin, now make Kabocha Gratin for a change. This would make a sweet and nutritious side dish for your next meal.
Or why not make it a hearty meal? Instead of using potatoes as you would in gnocchi, use Kabocha squash and your favorite gnocchi sauce. (For me, brown butter, white wine and sage is classic)
Swap kabocha for carrots!
Grated raw kabocha can add another level of flavor and texture to your baked goods. For example, if you're the type of person who loves carrots in your cakes, muffins, and breads… consider kabocha because it adds just as much flavor and texture and is a good way to change your favorite carrot recipes up just a bit.
Want to learn how to make kabocha Japanese style? consider this kabocha nimono (simmered kabocha) recipe.