Sponsored Posts and Partnerships
I am always open to partnering with brands for sponsored posts that I think is a good fit for my audience. If you're interested in working with me, please contact me
Previous brands I have partnered with include Aiya Matcha, Japanese Green Tea In, Ikkyu-tea, Mizuba matcha, Kewpie Mayonnaise, Bob's Red Mill, True Leaf Market.
Here are some examples of my previous sponsored work:
Freelance Writing and Photography
Do you need help with writing an article or photography? Maybe I can help! contact me to let me know what you are looking for!
Reviews and Giveaways
If you have a product or service you'd like me to review or giveaway,
let me know
!
All Day I Eat Like a Shark TV
everyday I eat like a shark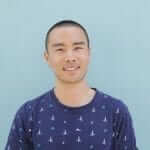 I'm Pat Tokuyama – Japanese tofu cookbook author. I help home cooks learn to cook plant based Japanese food.