Yo. Here is the next part of my Mexico trip in Mexico City!!
After Puebla, we spent another three days in Mexico City and it easily could have been double that.
With each visit, I've always found something new there.
Whether it's food, a neighborhood or a park, there's plenty to see and do. As it should be, it's a huge city!!
Mexico City Day 1: Centro Historico and Roma 
The first day we slept in and didn't do too much. We got lunch at this place called Don Toribio downtown in the historic district.
It wasn't really that good. 🙁 We had the set lunch menu.
It came with soup which was kind of like Spaghetti-Os. We also got some bread and jamaica. For the mains, we got fish tacos and a tlayuda.
Even though it was around 130 pm, there wasn't really anybody in the restaurant the entire time we were there. Bad sign yeah? Yeah!!
Should have just walked out as soon as we saw that.
So I don't think I'd go back or recommend it.
The next thing that we did after that was checkout of our hotel and move to our next one in Zona Rosa.
After we checked in, we went out to explore Zona Rosa and Roma Norte.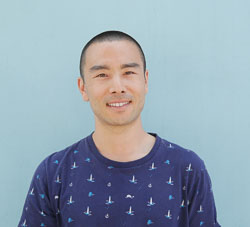 Konnichiwa! (Hello!) I'm Pat Tokuyama, a Japanese tofu cookbook author, who travels for music, food, and adventure. If you like Japanese tea, checkout some of the newestorganic japanese teas now in stock!!
** Curious about the Plant Based Japanese Cooking Club? ** Learn more here!

Two Stops for Dinner
We got dinner at a place called De Mar a Mar, which is a seafood restaurant.
We ordered two of their specialties, a robalo ceviche and then tuna sashimi with lime.
The ceviche was pretty good and was mixed with dots of guacamole and broken chips.
I don't think I liked the broken chips because it hurt to bite into it.
If I didn't orient the spoonful correctly after taking a bite, the broken chip edges would hit the roof of my mouth. Ouch!
Never thought eating ceviche would be so difficult!!
The tuna sashimi was very similar to the Peruvian tiradito, in that it's thinly sliced sashimi seasoned with citrus.
Overall the food was good, but a little bit on the expensive side for what you get.
Nothing else seemed to be worth ordering so we settled with those two plates and decided to go try another place for round two!
Since we were still hungry, we walked back toward our hotel and spotted the pozole place we've been trying to go.
It's called La Casa de Tono.
Each time we walked by it, there was always a big line to get in.
Finally, I decided I should ask if they could do take out. Turns out they do and that's what we did!
Interestingly, the soup came in a little paint bucket. Like the one's you get from Home Depot, but with the restaurant logo.
So we walked back to the hotel carrying this little orange bucket and a small plastic bag with all the fixings.
Once we had our first taste we knew why it was so popular. The flavor was solid!
The only downside was that the temperature was not good.
I wanted to microwave it but didn't have anything to put it into.
Using the paint bucket seemed a little sketch to me so we just ate it lukewarm.
Anyways, I'm sure if we ate in the restaurant, it would have been nice and hot and tasted even better.
I would definitely recommend eating there if you can!
Click photos to enlarge
Up next is more Mexico City and then Guadalajara. Stay tuned and thanks for stopping by!