First Impressions
This was our first view of Venice. This is what you see immediately after exiting the train station. It was quite a sight!
It was a 10-minute walk from the station to our Airbnb which was located just south of the historic Jewish district.
When we arrived, the streets were extremely crowded. Because of that, it took us a bit longer to get to our Airbnb than anticipated.
The streets are also not smooth so rolling luggage over the uneven stones wasn't very fun. 🙁
During our stay, we noticed the streets were always crowded during the day.
I think part of this is due to the influx of cruise ships. (There were two big boats while we were there.) So as the day goes on and it gets dark, the streets get less and less crowded as the passengers all return to their boats.
If you have ever been to Vegas and have seen the Italian style hotels there, you have a good idea of what the real thing is like. The Las Vegas hotels did a very good job recreating the scenery and atmosphere. It's actually pretty impressive how similar the hotels look compared to the real thing.
Since I had been to Vegas first, Venice reminded me of Vegas. The only differences, of course, were the canals that go on forever, and the narrow streets.
Also, the water is a bit smelly and the sky is real. (not blue painted sky like in Vegas). You can get lost easily, but not for long since Venice is not that big.
I was glad that we didn't stay another night since we were able to see everything that we wanted to the next day.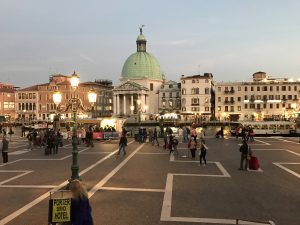 We walked a good 30 minutes from our Airbnb to get to this place. There were three reasons. First, we had been sitting for a while on the train and wanted to go for a walk. Second, we were a little hungry after having our little meal of tigelles. Third, our Airbnb hostess recommended it, so we thought, can't be bad. So out we went!
Once we got there there was a grump middle-aged man serving the gelato. Overall, it was average and I would not recommend walking all the way over just for gelato. One of the things I noticed is that workers in the gelato shops of Italy tend to be much older than in the US. Here in the US, they are usually young, maybe high school or college aged, but in Italy a lot of them were on the older side and visibly disinterested in their work. Interesting contrast.
Fact: Scooping ice cream was my first real job. One summer break when I was in high school, I worked at Haagen Dazs at a local mall. I got to eat lots of ice cream and had a great time working there!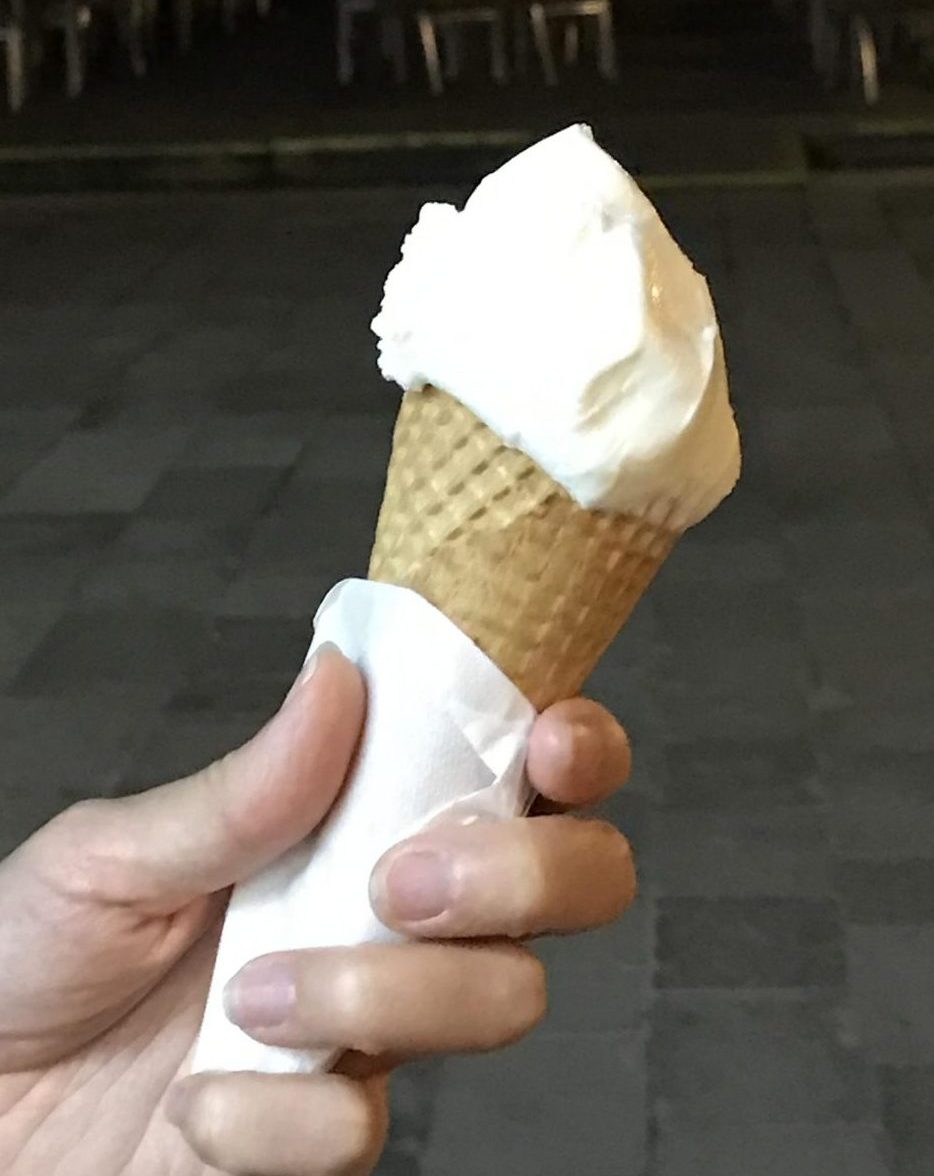 Second stop on the way back home from Nico's. This place seemed quite popular on Yelp and Tripadvisor so I must have had very high expectations. I thought it was just okay. The flavors weren't anything special. We got cherry with fior di panna.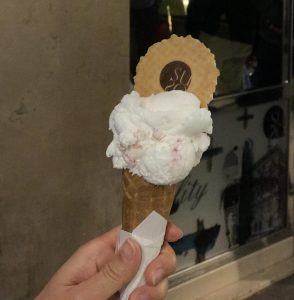 The next morning, bright and early we got two espressos to go!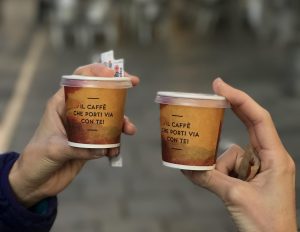 Doge's Palace, Basilica di San Marco, St. Mark's Square
These three sights are located right next to each other. They are easily the most ornate buildings I saw on my Italy trip. We listened to Rick Steve's as he guided us through this area before wandering around. They had platforms set up for when the tide gets high and the square floods. Luckily, while we were there this didn't happen.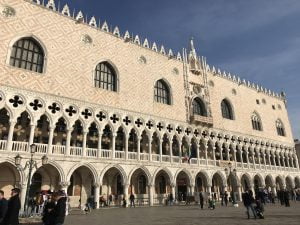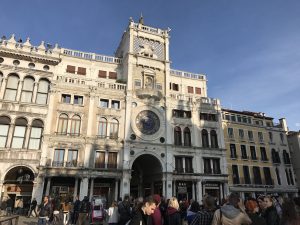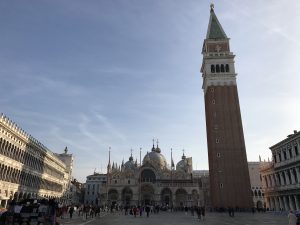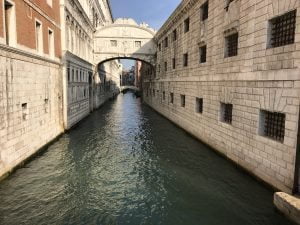 View from the top of the mall. You can go up for free. They were giving out tokens where you have to wait about 15-45 minutes depending on the crowd and once it's your time, you can go up to the roof. This is a view of Grand Canal.
I wonder how much this view has changed over the years. When I was there looking at it, it definitely looked unique and special. If you are in Venice, a view from above is something you don't want to miss! I could imagine it looking pretty similar 100-200 years ago.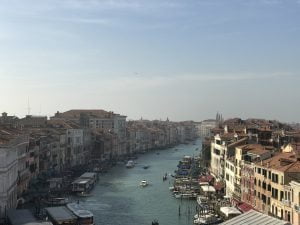 One of the canals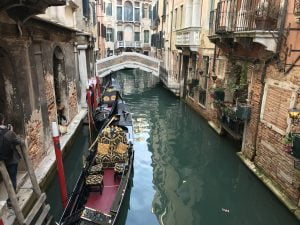 One of the gondola loading/unloading docks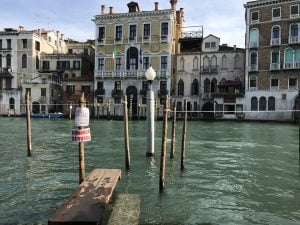 The fish market. Quite smelly as they usually are.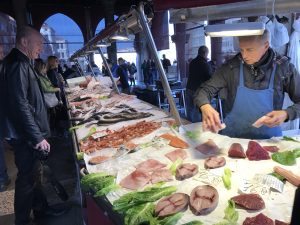 A square that we stumbled upon by walking around

One of the bigger bridges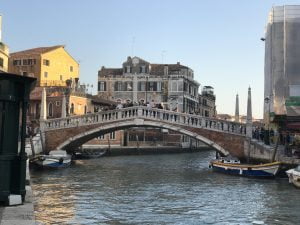 They sell these masks all over the place in Venice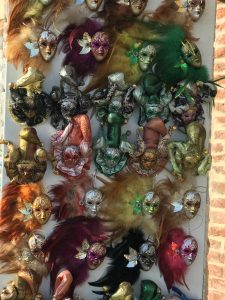 We randomly found this place while walking around. We were a bit hungry and decided to get some food here since it seemed like it was filled with locals. We got some orzo pasta and vegetables. Not bad and could be a good place to visit if you are looking for lunch.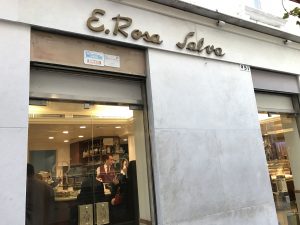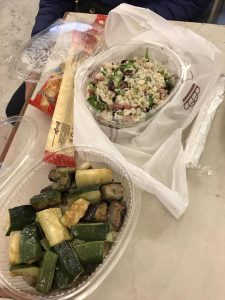 This is one of the chain gelaterias in Italy. As such we avoided it, until we had no other options to try. We finally got to taste their gelato and it was pretty average. Nothing made it stand out really.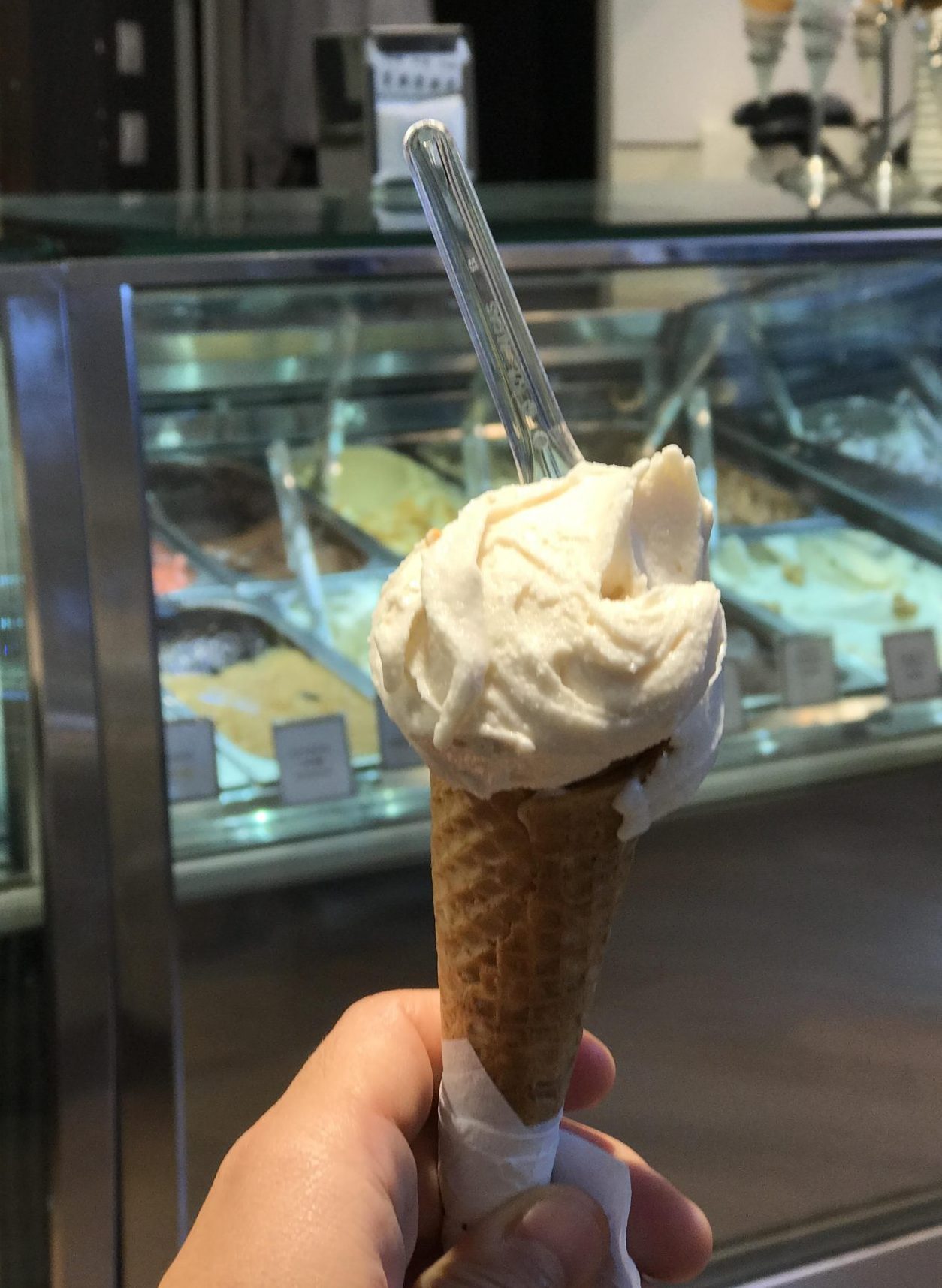 So, that was the last bit of my Italy trip. I had a good time in both France and Italy and would like to return sometime in the future.
Of all the places we visited in Italy, Bologna and Tuscany were my favorites. Each felt very Italian and the food was very good.
I hope that you enjoyed reading and following along. If you have any questions or comments, you know where to reach me!
I will close with my last two meals on the flight home. Vegetarian meal below followed by beef.
I liked the picture of the cow and thought I should share it 😀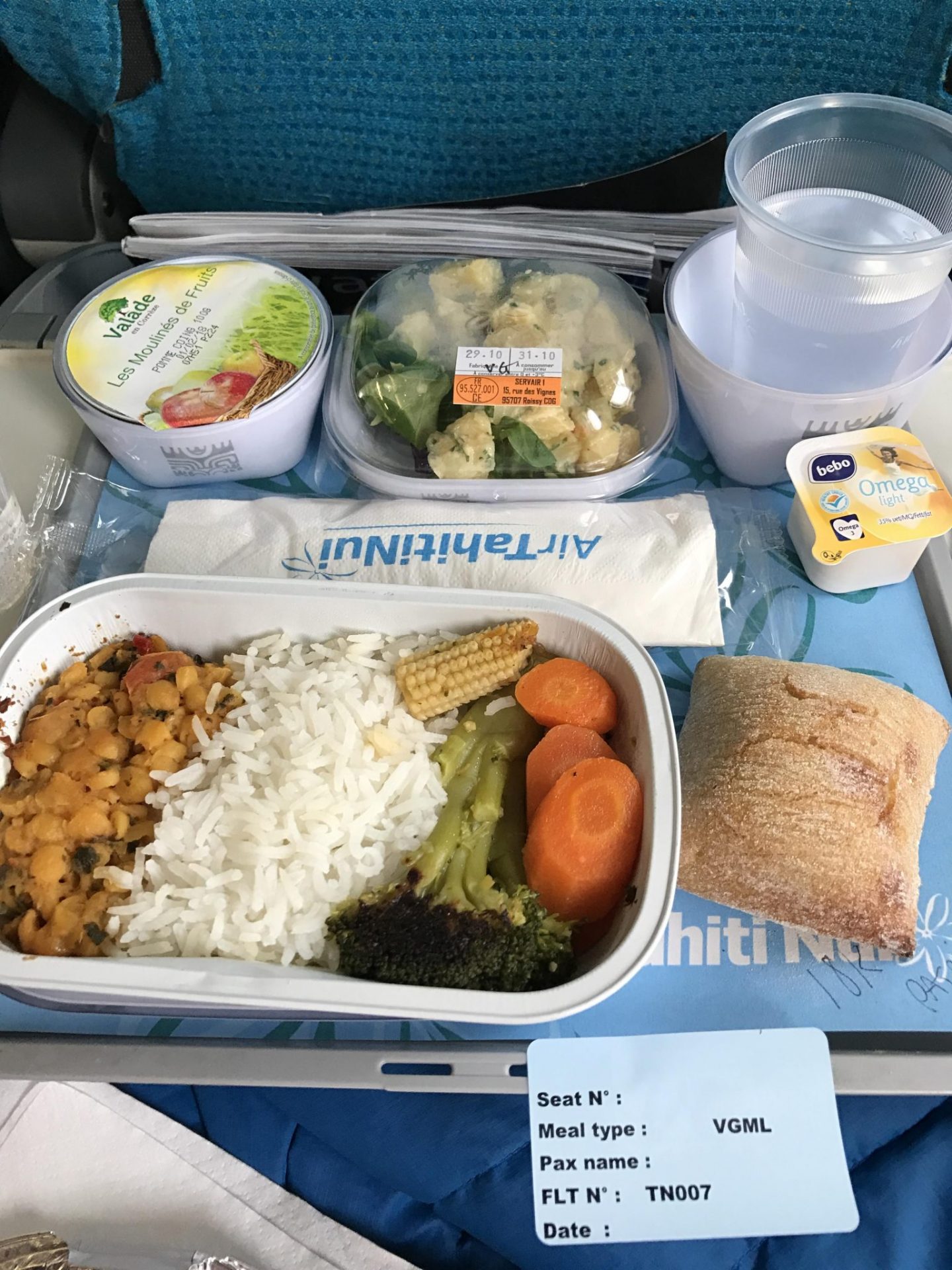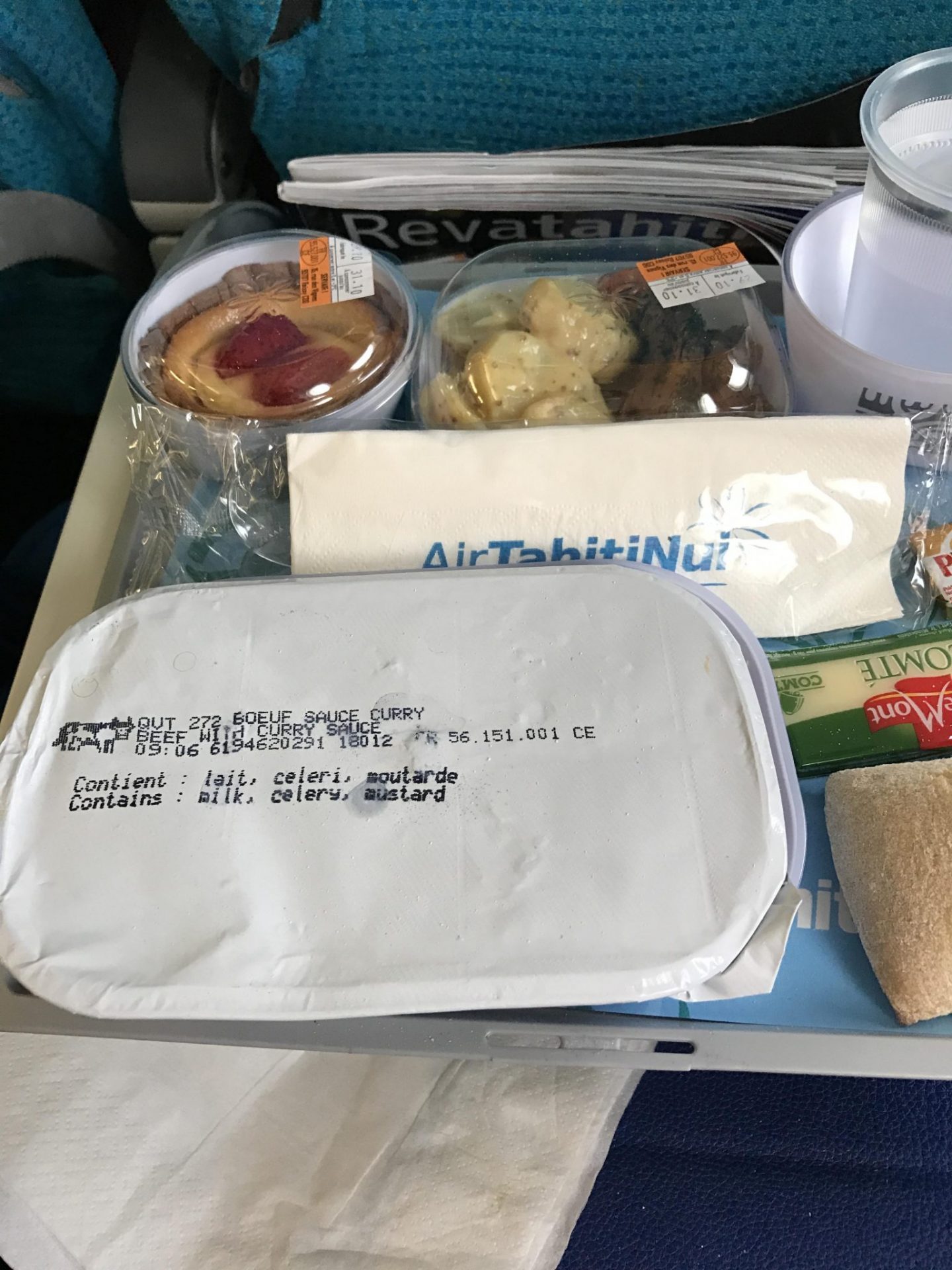 In case you missed them, here are my posts on the other parts of my trip to Europe-
Italy November 2016 Part 6 : Bologna
Italy November 2016 Part 5: Tuscany
Italy November 2016 Part 4: Florence
Italy November 2016 Part 3: Naples Day Trip
Italy November 2016 Part 2: Food in Rome
Italy November 2016 Part 1: Rome and First Impressions
France October 2016 Part 2: Food in Paris
France October 2016 Part 1: Paris and Versailles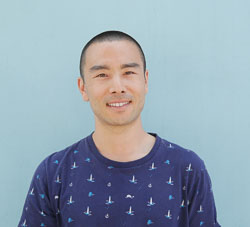 Konnichiwa! (Hello!) I'm Pat Tokuyama, a Japanese tofu cookbook author, who travels for music, food, and adventure. If you like Japanese tea, checkout some of the newestorganic japanese teas now in stock!!
** Curious about the Plant Based Japanese Cooking Club? ** Learn more here!

Italy Travel tips:
Rick Steve's has free audio tours complete with maps for many of the major cities in Italy.

If you like to do things on your own, they are a great way to learn about the history and culture while wandering around. We used them in Rome, Naples, Florence, and Venice.

Buy a small bottle of water and bring it with you to restaurants.

I'm not saying leave it on the table and drink it openly. The staff might not appreciate it. Maybe take a swig before/after the meal.
In restaurants, they will charge you 2-4 EUR per bottle. Sometimes the bottles are small. And if you are eating out 2-3 times a day this adds up quite quickly.
We realized in the first 4 days we spent almost 40 EUR on water! Water!!!

Gelato

Almost all the gelato places that we went to allow you to taste the flavors prior to buying. I think about half let you combine two flavors in a single scoop
It doesn't hurt to try speaking a little Italian. I learned from Rick Steve's audio tour "posso assaggiare" means can I have a taste. Smile when you say it yo!
Save