First Impressions
As soon as we exited the train station, we were met with a little round about where taxis and cars wait to pick people up. It almost has a small town feel.
The neighborhoods we walked through sort of reminded me of Naples, but the city overall is much more picturesque.
There is not as much graffiti. The streets are wider and buildings are not as tall, and rather dark. Also, the streets were cleaner.
Because there is a university there, there were also a lot of young people, presumably students walking around, which added character to the city's ambiance.
Our hotel was a good 15-minute walk from the train station away from downtown.
On this side of the train tracks, the surroundings mostly appeared to be residential.
Total damage was $207 for two nights. Again, we picked this hotel for the 12,500 point promotion that I had mentioned in my previous post on Florence.
The promotion was one per person and to maximize it, we each booked a separate reservation.
So for about $400 in hotel expenses we earned 25,000 points which is enough for a single, domestic round-trip ticket. Depending on how you book your flight, you could potentially get a $400-$500 value for your award. Not bad!
This hotel was nice and quiet as it was located in a residential area. The property is neither new nor old, right in between. Service and the room were good and as expected.
If you are comfortable with a fair bit of walking, this might be your place to stay. If I were to go back, however, I might pick a more centralized hotel, for the sake of convenience.
Here are some city views as we walked around:
View of the entrance to Parco della Montagnola. It totally reminds me of the Urban Lights at LACMA, but without the crowds!!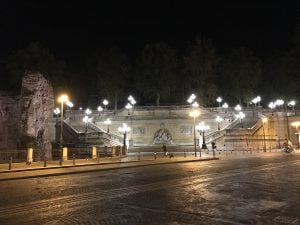 Downtown…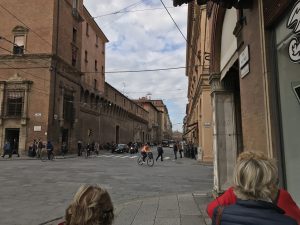 Downtown looking at the leaning tower.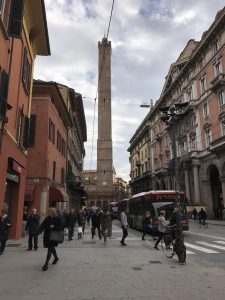 Art in progress.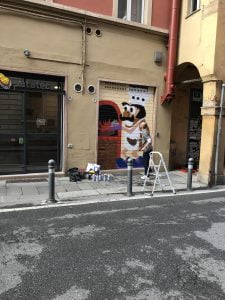 I don't know why, but these windows and this wall looked so Italian to me.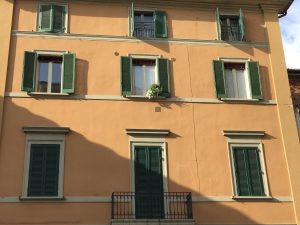 I wanted those shades, but I think my head is too big for them 🙁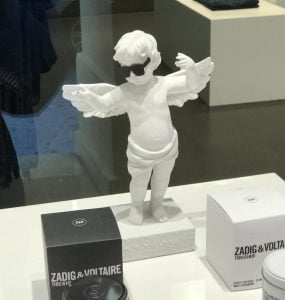 Like the dinosaur table? Inspirational stuff.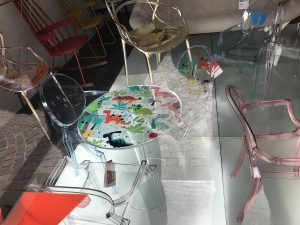 Since we arrived around dinner time, our first destination in the city was a restaurant. This was one of the closer restaurants to our hotel and they specialize in seafood.
It was all quite good and I liked the food a lot. We started with bruschetta, had some green leafy vegetables, clam with trofie pasta, and roasted branzino.
I would definitely come back here if I wanted to eat Italian-style seafood. It was all very tasty and all locals eating while we were there!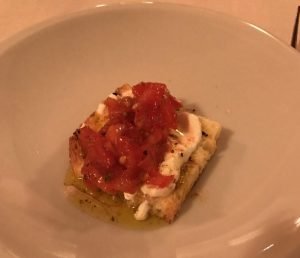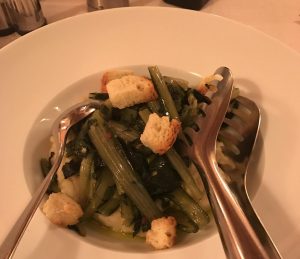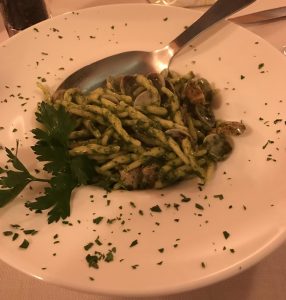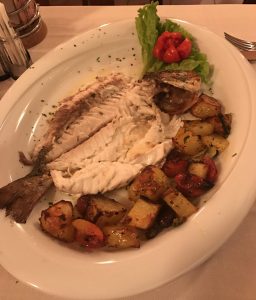 The next morning our first stop was a cafe my girlfriend found.

The espresso was pretty good here. A bit expensive, but the service is good and it was always busy while we were there. A good place to get some coffee if you are downtown!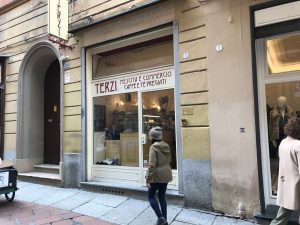 This is the inside. They have various single origin espressos that you can choose. They also had a variety of sweeteners. In the back there is a seating area, but you need to pay a few Euro to sit there. If you do, you also get some cookies and wifi if you need it.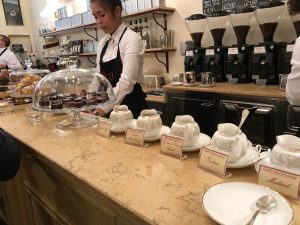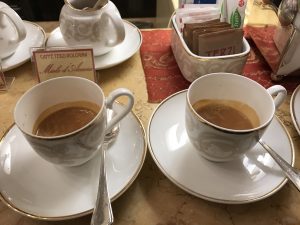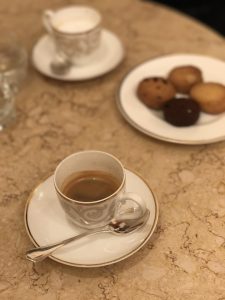 It is possible to have bad gelato in Italy.
We didn't think it would happen but it did. On our first night, we walked to a couple places and our first and second choices were closed. The third choice was very regrettable. I found it on google maps and it seemed to have good reviews.
So we went into this third choice and tasted a few flavors. They seemed okay, but once we got the full serving it was a different story.
The gelato was overly sweet with a gummy sticky texture. Have you ever chewed gum too long where it gets very elastic and sticky? That's how this gelato was. It was so bad we threw it out after a few bites. So sad. :(. We walked by a couple days later and there were people in there! I wonder if we just got an old batch or picked the wrong flavor. This was the absolute worst gelato during our Italy trip. And we ate a lot!!

This is one of the markets downtown. They sell produce, meat, seafood and pretty much everything you would expect at a food market. On both sides, there are restaurants which you can eat at. There are maybe 10-15 restaurants total so you have many options. We ended up eating at one of the stalls and the food was very good. Make sure to visit this place if you are in town. I liked it because it had a very relaxed atmosphere for a market. It wasn't overly crowded or noisy/smelly. (We did go on a weekday, so not sure how it is on the weekend.)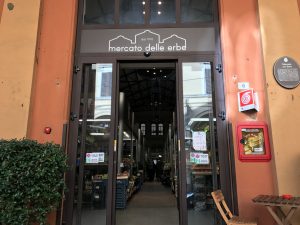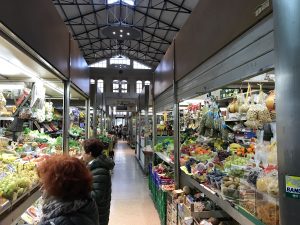 That's my hand. And that is some of the biggest lacinato kale I've ever seen!!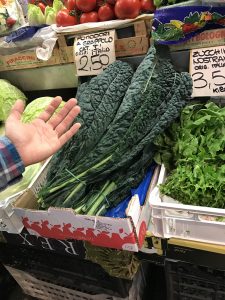 This was the restaurant we ate at inside the market. Since we didn't have plans for lunch and were getting hungry we ended up eating at one that seemed more popular (based on the amount of people eating there).
First was an appetizer of buffalo mozzarella with olives and some green puree.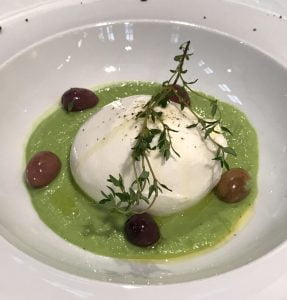 Bolognese tagliatelle!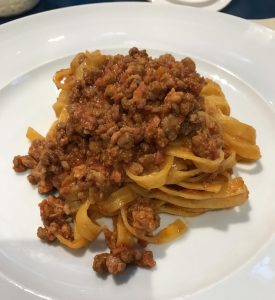 Tortellini en brodo – another specialty of Bologna, very simple and comforting! The broth and tortellini were both very light.
Gelatoooo. I'm not sure if this is a one-woman shop, but the owner was there and served us when we visited. Only a handful of flavors, but only natural ingredients are used. Always a good thing.
I would come back here for sure since I thought the flavors/textures were quite good!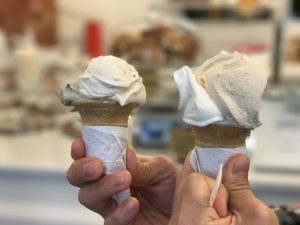 This little store specializes in sweets and fresh pasta. We randomly stumbled upon it after walking around and decided to walk in. I ended up getting a cherry tart from here and one of the candied chestnuts. All very tasty!
Look at all that fresh pasta!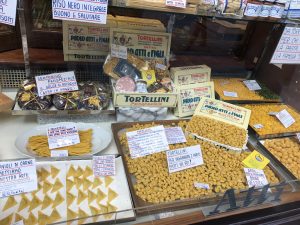 Candied chestnuts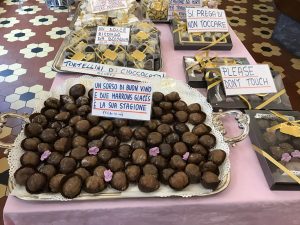 Cherry tart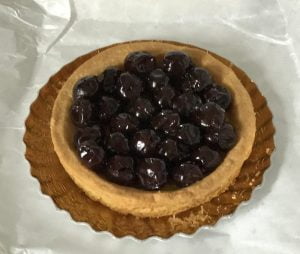 This was one of the better gelaterias in town. They have a lot of different gelatos and sorbets. There was also a little seating area inside and outside. We had both gelato and a coffee while we were here and both delicious. Definitely worth a stop!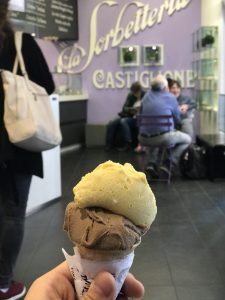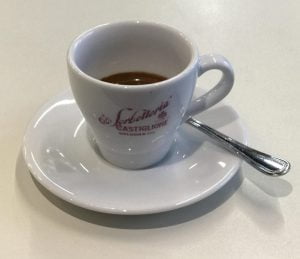 After doing a lot of research on where to eat the best Bolognese food, we made our way to this place. There is another highly regarded restaurant a few doors down also known for Bolognese food, but we wanted to try this place first.
The food was fantastic here. We had grilled vegetables, lasagna and ravioli with cheese and sage. It's a small restaurant ~ maybe about 20 people capacity and the service was friendly.
Entry is a little hidden from the street. This was how it looks.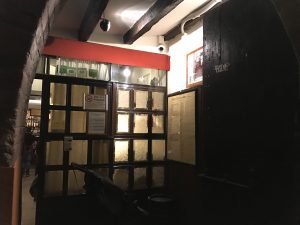 Grilled bell peppers with eggplant and zucchini as an appetizer. For mains, two specialties of Bologna – lasagna and tortellini with sage.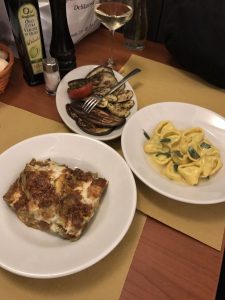 Post-meal gelato. I liked this place. On the walls, they have articles that explain how some of the ingredients are used in making gelato. The flavors here were unique. They had green tea and some floral flavors we hadn't seen anywhere else.
They also had a bunch of chocolate and cannolis for sale. It's near the above restaurant, so could be a good place to get dessert after dinner, if you have room left!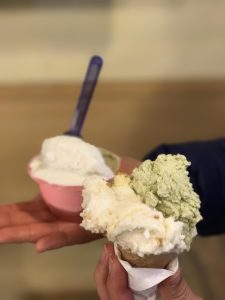 Remember that I said there was another restaurant known for Bolognese food? We ended up going there the next day.
We were on the fence if we should go back to Broccaindosso, which was right next door.
Gravity ultimately pulled me to one side and we decided to try out this restaurant so we would have at least one more perspective on the food here. Glad we did!
The place was full as soon as we walked in since there was a large party there. It seemed to be a family gathering of some sort.
Despite the large party being there already, we got our food relatively quickly.
And it was tasty! I do think I like the other place, Broccaindosso, better, though.
It could have been because the vegetables here were frozen (carrots/green beans).
Tagliatelle with bolognese sauce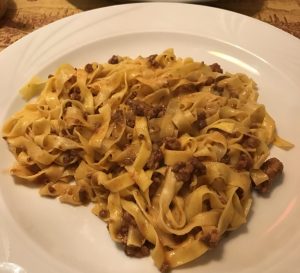 Side of vegetables with tortellini and sage.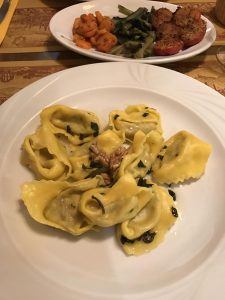 This was our last gelato in Bologna. It all happened so quickly. The food. The gelato. Bologna.
Pistachio and fior di latte, two of my favs!! This place is near all the high-end designer stores and fits right in. The decor is modern and sleek.
They had a large cake collection which looked very good (in the background). Maybe next time I will get a cake!!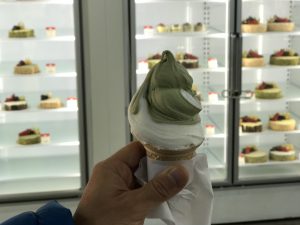 One of Bologna's famous foods is tigella. They are kind of like egg McMuffins in terms of size/shape. But much lighter and wayyy tastier.
I love my egg McMuffins, but I love these even more.
They put in cheese, meat or vegetables and there were over 15 different types here.
Options may differ depending on what the owner gets at the market that day.
We ordered 6 of them and regret not ordering more. We weren't sure how we would like them, but they were soo good!! I could have eaten at least 8 of these for a full meal!
This place is run by a husband and wife team and though they didn't speak much English they were really nice.
This was probably the food find of the trip! Not many reviews, super tasty and fresh food, with a super local vibe to it!
All of the other tigelle places seemed to have mixed reviews so I think we lucked out with this place!
This is the outside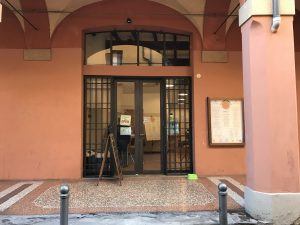 These are the tigelles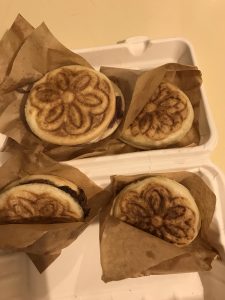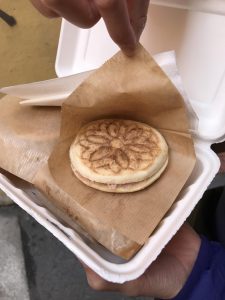 Our last stop before moving on to Venice. We had some wine here and this is where I bought some D.O.P. balsamic vinegar of Modena for myself and as gifts.
This place has a very extensive wine selection as well as olive oil, vinegar, and other food products like pasta, olives, and sun-dried tomatoes. They also have wi-fi and a seating area (if you are drinking).
See below for my first taste of DOP Balsamic! I will tell you this, the real thing did not disappoint!!
I know it sounds weird to eat vinegar and cheese, but this is no ordinary vinegar. It's thick, sweet, slightly acidic and very complex. Nothing like the watery stuff I've eaten before.
This is the perfect addition to cheese, ice cream, or vegetables. (I got the idea for eating it with Parmesan from the book Real Food, Fake Food)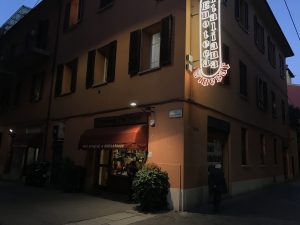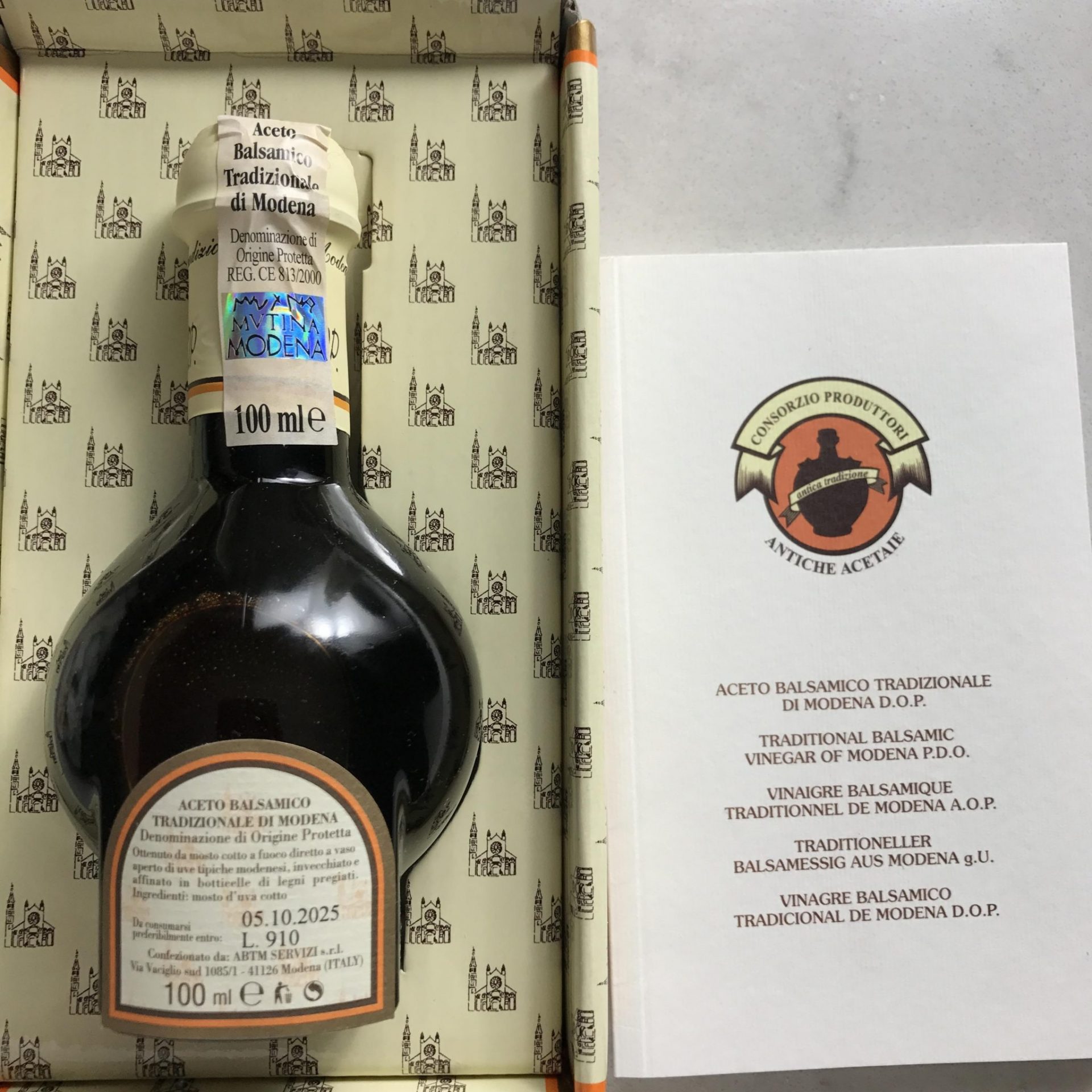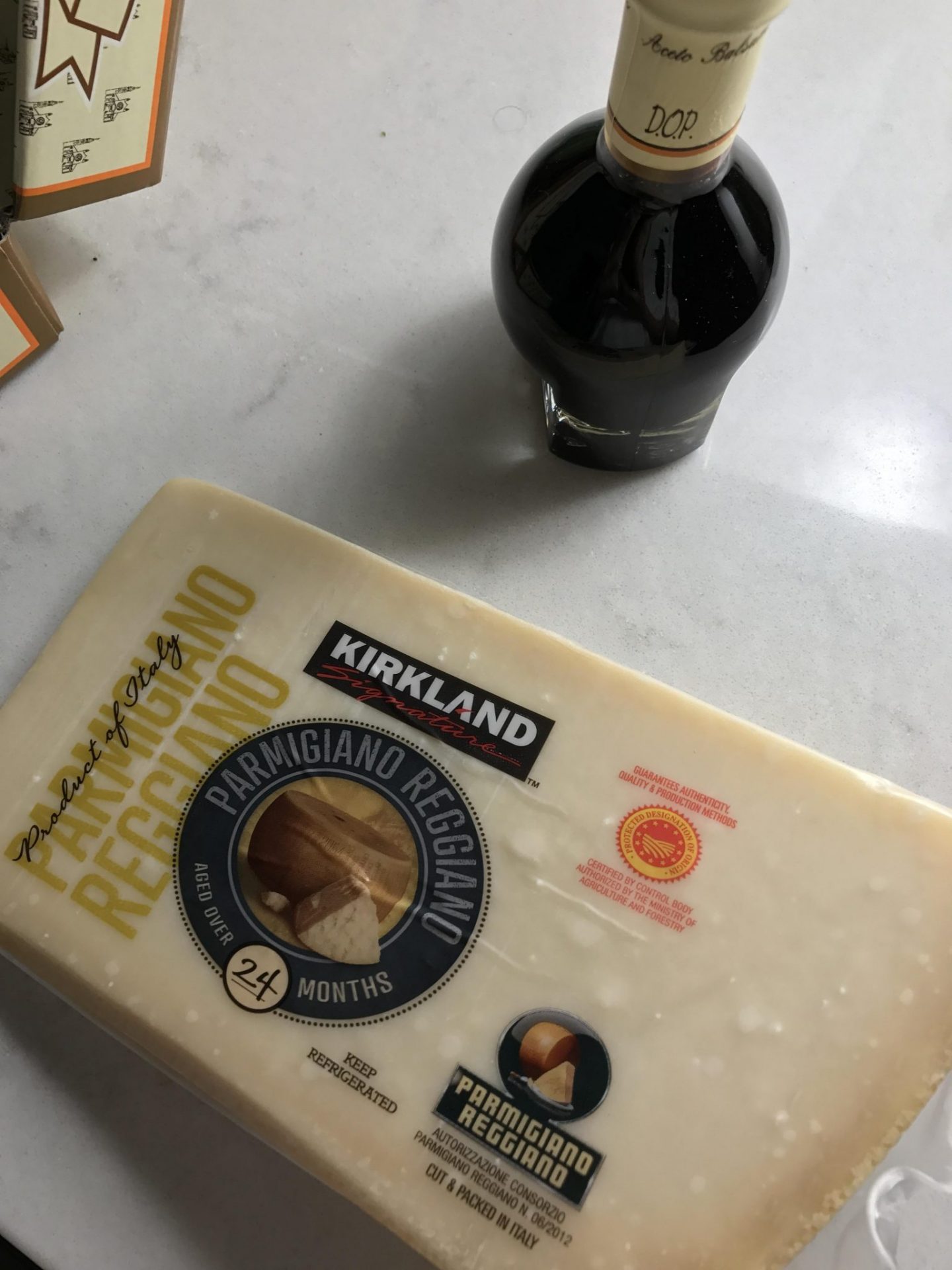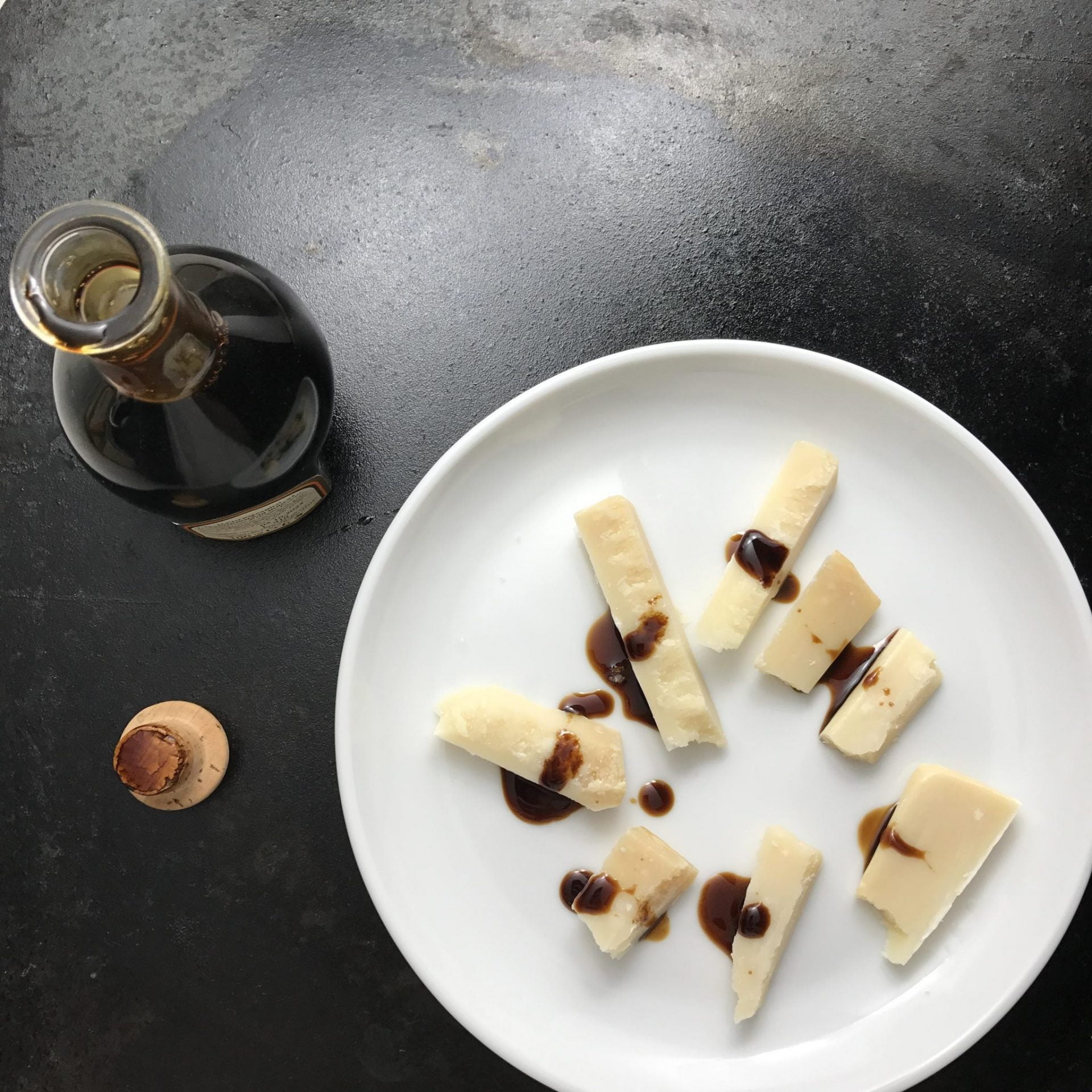 Looking back, I really liked Bologna.
The food was fantastic, the city is walkable, and quite beautiful.
It also felt very Italian and very relaxed for being a city. If you like food and it's your first time in Italy, I would make this city a priority for sure.
Next up is Venice!!
In case you missed them, here are my posts on the other parts of my trip to Europe-
Italy November 2016 Part 7 : Venice
Italy November 2016 Part 5: Tuscany
Italy November 2016 Part 4: Florence
Italy November 2016 Part 3: Naples Day Trip
Italy November 2016 Part 2: Food in Rome
Italy November 2016 Part 1: Rome and First Impressions
France October 2016 Part 2: Food in Paris
France October 2016 Part 1: Paris and Versailles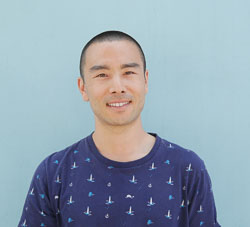 Konnichiwa! (Hello!) I'm Pat Tokuyama, a Japanese tofu cookbook author, who travels for music, food, and adventure. If you like Japanese tea, checkout some of the newestorganic japanese teas now in stock!!
** Curious about the Plant Based Japanese Cooking Club? ** Learn more here!

Italy Travel tips:
Rick Steve's has free audio tours complete with maps for many of the major cities in Italy.

If you like to do things on your own, they are a great way to learn about the history and culture while wandering around. We used them in Rome, Naples, Florence, and Venice.

Buy a small bottle of water and bring it with you to restaurants.

I'm not saying leave it on the table and drink it openly. The staff might not appreciate it. Maybe take a swig before/after the meal.
In restaurants, they will charge you 2-4 EUR per bottle. Sometimes the bottles are small. And if you are eating out 2-3 times a day this adds up quite quickly.
We realized in the first 4 days we spent almost 40 EUR on water! Water!!!

Gelato

Almost all the gelato places that we went to allow you to taste the flavors prior to buying. I think about half let you combine two flavors in a single scoop
It doesn't hurt to try speaking a little Italian. I learned from Rick Steve's audio tour "posso assaggiare" means can I have a taste. Smile when you say it yo!
Save