Here is the first part of my trip to France and Italy. Thanks for stopping by and hope you enjoy the pictures and find the information helpful 🙂
Plane tickets
Redeemed 40,000 AAdvantage miles and $80 in taxes per person: non-stop round-trip flight from Los Angeles to Paris on Air Tahiti
$140 per person for a round-trip flight between Paris and Rome

Hotel
Redeemed Hilton Weekend Certificates for two nights at the Hilton Paris Opera
Redeemed 50,000 IHG reward points for two nights at the Holiday Inn Paris Opera
Cellular Roaming/Data
I am a big fan of Google Fi. I have an unlocked iPhone and have used their service as soon as I got invited to try it. They have a straightforward plan which you can start and stop at anytime.
$10 per GB of data domestic and international. Anything you don't use is refunded to you. $20 per month for voice and text. If you start and pause your service, you are also refunded the difference for the service (however many days you didn't use). Voice/texting roaming rates do apply, but when I'm traveling data is what is more important and the most expensive to get !! That's where Google Fi comes in to save the day! Or at least your wallet!!
They recently started offering 4G LTE service so the internet was just as fast there as it was here at home. All you need is a Gmail account and get on the waiting list to sign up!
The only caveat is that the iPhone is not a supported device, so there are some settings you need to manually modify in order to get it to work. The other thing is tethering is not supported. So if you are used to using your phone to connect your laptop or tablet to the internet, you can't do it unless you have one of their supported devices. i.e. a Nexus. More details can be found on the website – fi.google.com
Transportation
We used the subway when going longer distances. We used Uber when changing hotels and more or less walked everywhere else. Paris is a very walkable city. For the subway, if you buy your tickets 10 at a time, you get a slight discount. Something to keep in mind if you are going to stay there for several + days.
Sights and Activities
Museums
Bought the Paris Museum pass which gets you into many (but not all) of the major museums and attractions as well as bypass some of the lines.
Notre Dame
You can get a closeup view of the gargoyles, but when we went we just missed the cutoff for the last group up. Since it was our last day we didn't make it up. Go early or expect to wait in line for at least 30 minutes.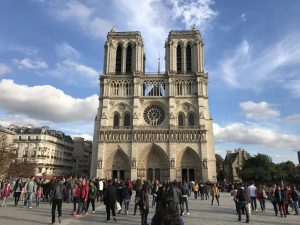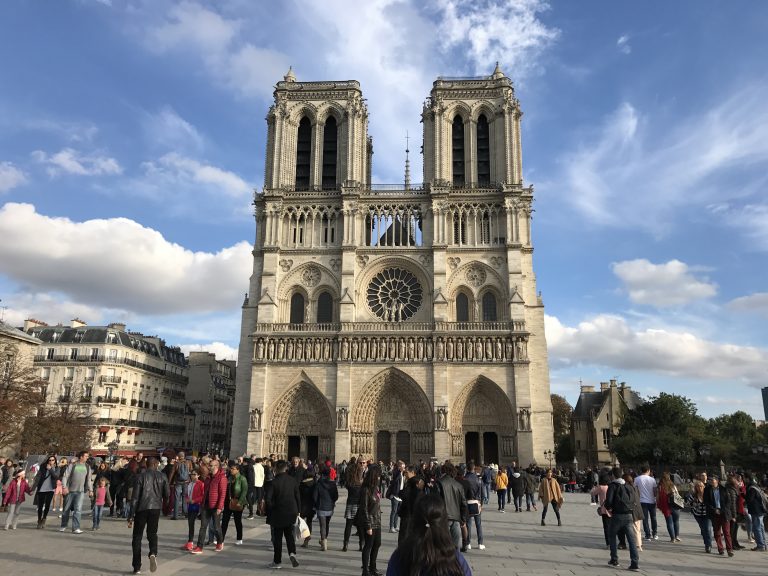 Musée de l'Orangerie
A great place to see Monet's work. The almost 360-degree view of his art is pretty impressive!

The Louvre
One of the best museums in the world. Lot's of different things to look at. The Mona Lisa was a zoo, too many tourists all trying to get a look at this tiny little painting. I got the shot below after inching my way up through the mass of 50 or so people. All shoulder to shoulder in the little area roped off directly in front of it.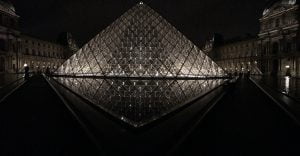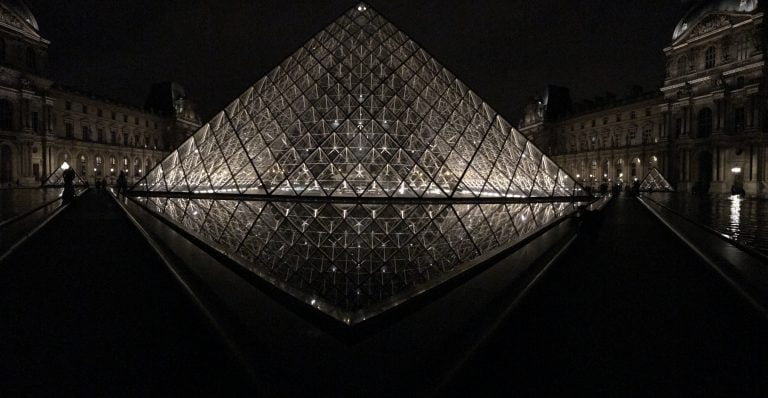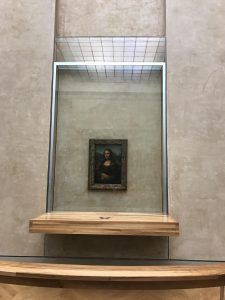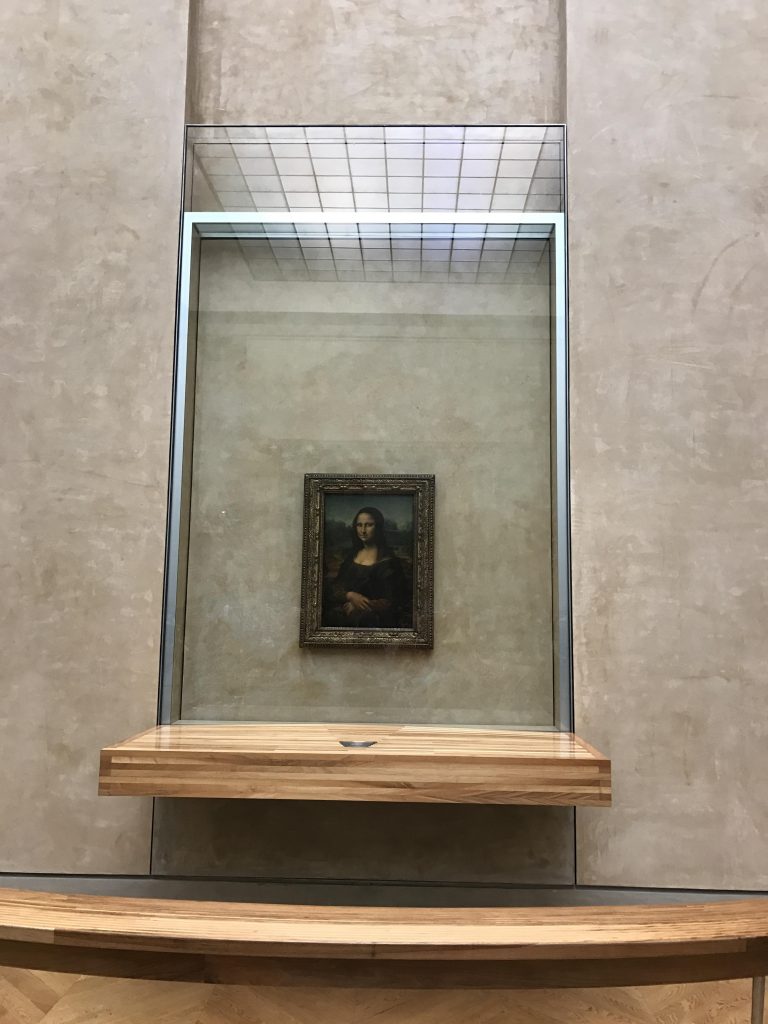 Louvre tip: If you don't want to wait in line at the main entrance remember this: There is a side entrance called Porte des Lions. It is located across the street on the left side when looking away from the pyramid toward the Jardin des Tuileries. You can't miss it as there are lion statues just outside of it. (thus the name Porte des Lions)
I generally tend to stay away from tours since I like to explore on my own. But given we didn't have any plans and didn't know the city at all, thought we would give one a try.
There is a group that is 'free' in that you don't pay anything except for tips. So essentially it's a tour for tips kind of operation. We did one in the Latin Quarter and it was pretty good. The company requires that the tour guide was born in and grew up in Paris. He gave some good insights into the history of the area and guided us through the neighborhood sharing stories and history. Group size was about 10 people so not too big. If I were to return, I would certainly look into their tours in other neighborhoods.
This shot below of the door knockers. Some of these are bolted so people don't knock. Interesting fact: these double doors and many like it throughout the city, are as large as they are so that they could fit carriages. Back in the day.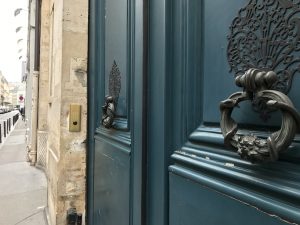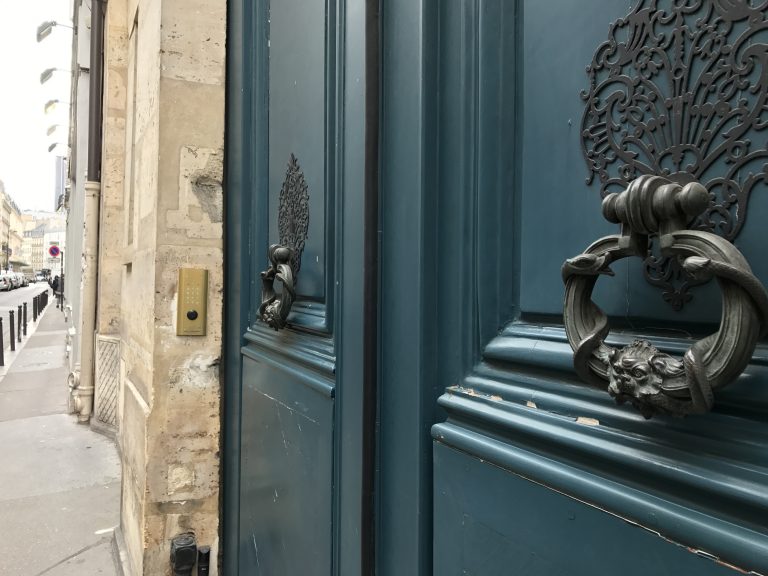 Neighborhoods
Montmartre
This was my favorite neighborhood. It embodied everything I thought a Paris neighborhood would be: small grocery stores, lots of restaurants, cafes, bakeries, shaded sidewalks, parks and a nice view of the city.
On the way to Montmartre, walking toward the Moulin Rouge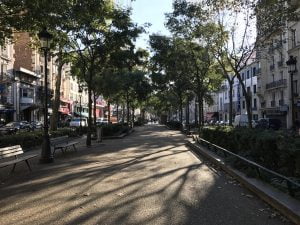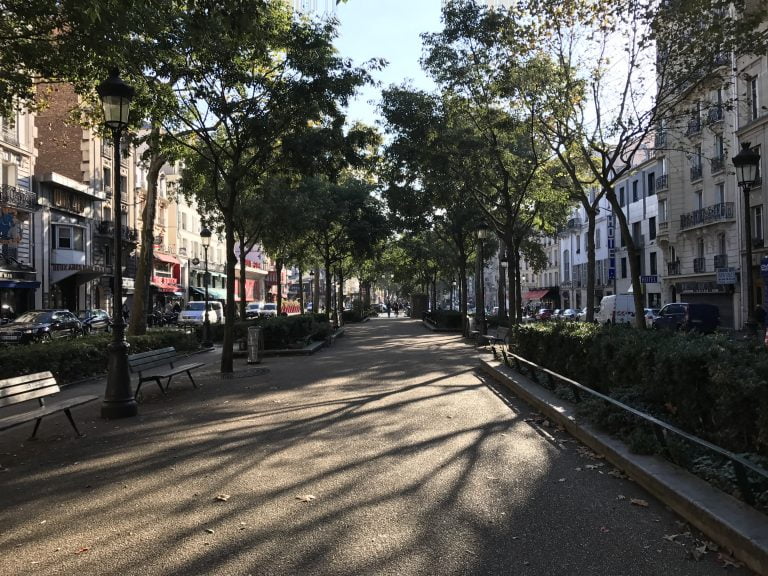 A market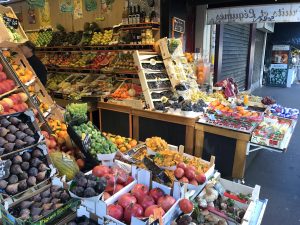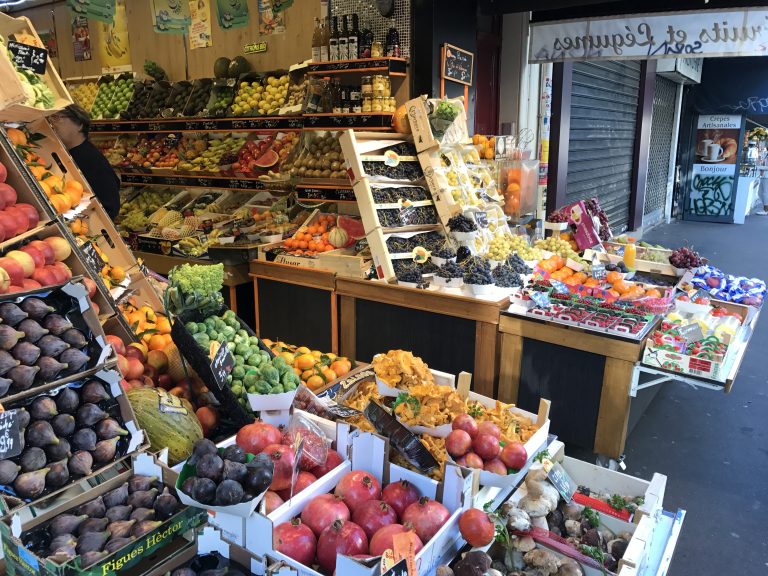 Looking up toward the Sacré-Cœur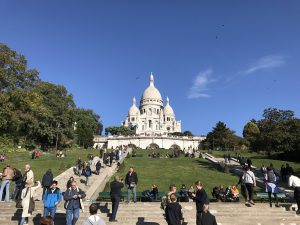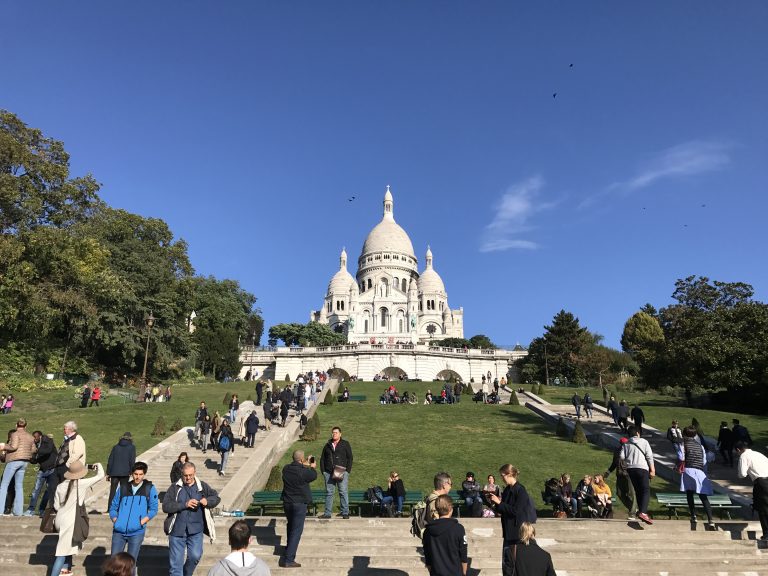 Here's a short video I shot of a harp player in front of the Sacré-Cœur:
Le mur des je t'aime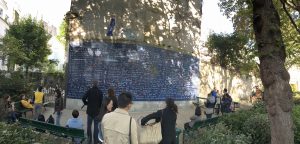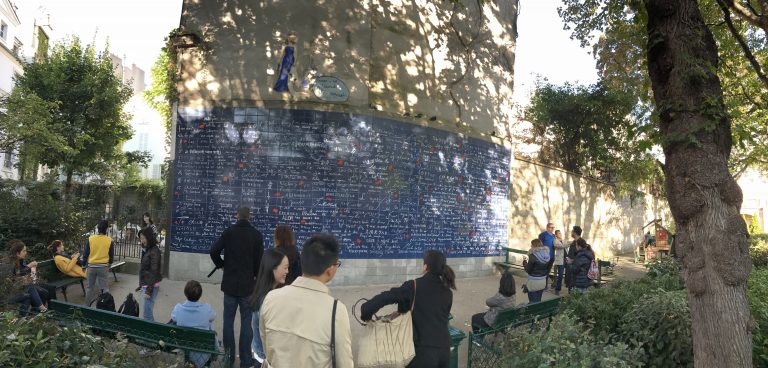 Le Marais
This was another cool neighborhood. Lots of boutiques and places to eat. Also, I thought it was a lot less hectic than other parts of the city. The Place des Vosges is a nice park to sit at if you've been walking all day.

Eiffel Tower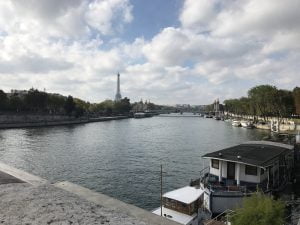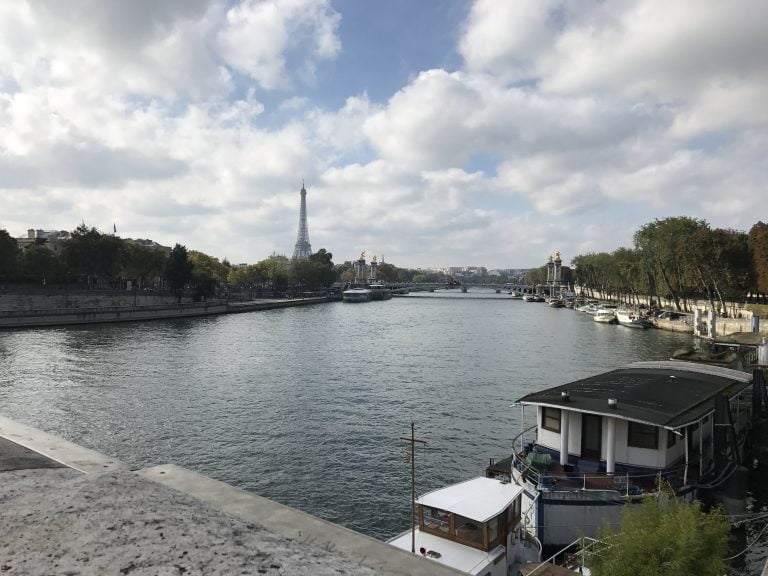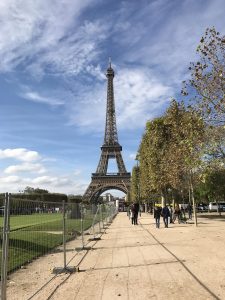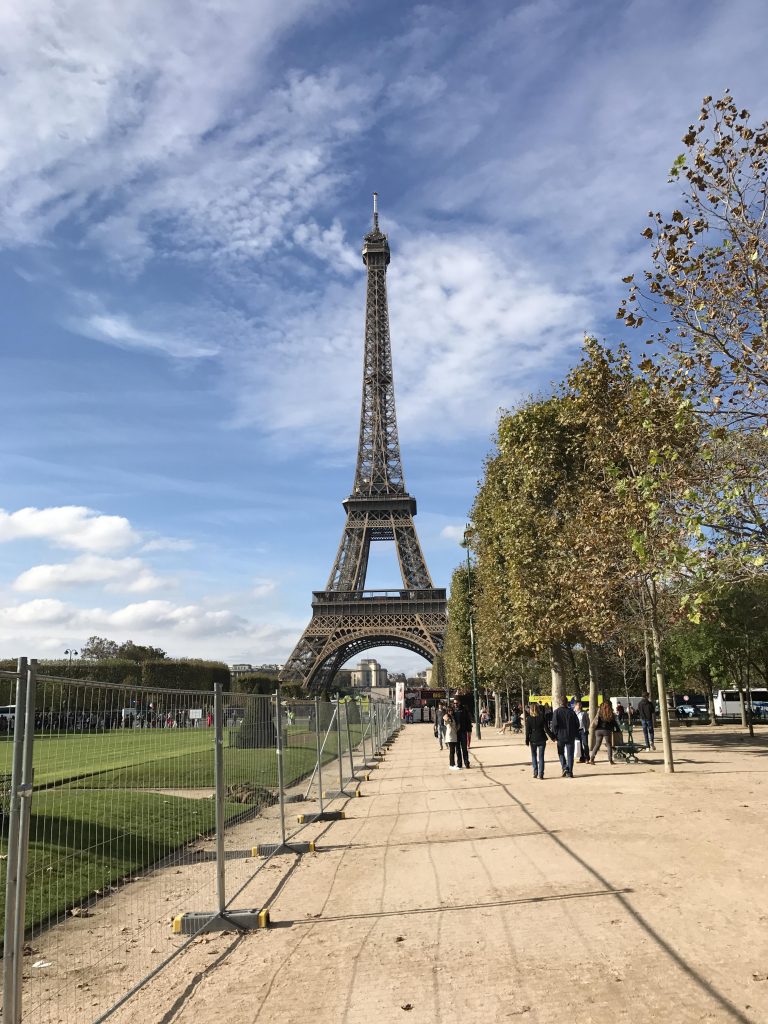 Arc de Triomphe
Looking down the Champs-Elysees toward the Arc.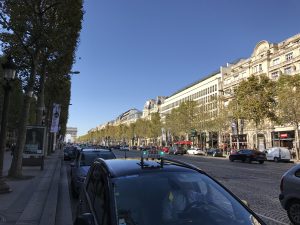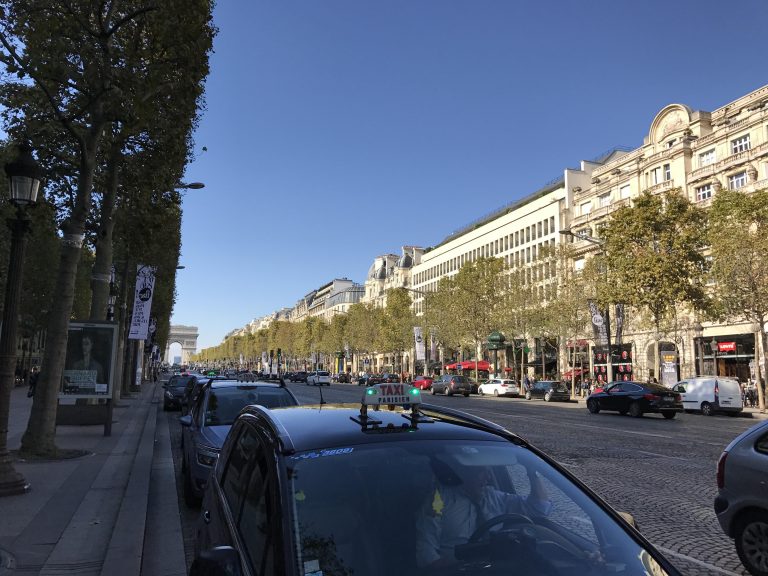 Right in front of the Arc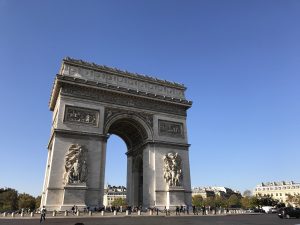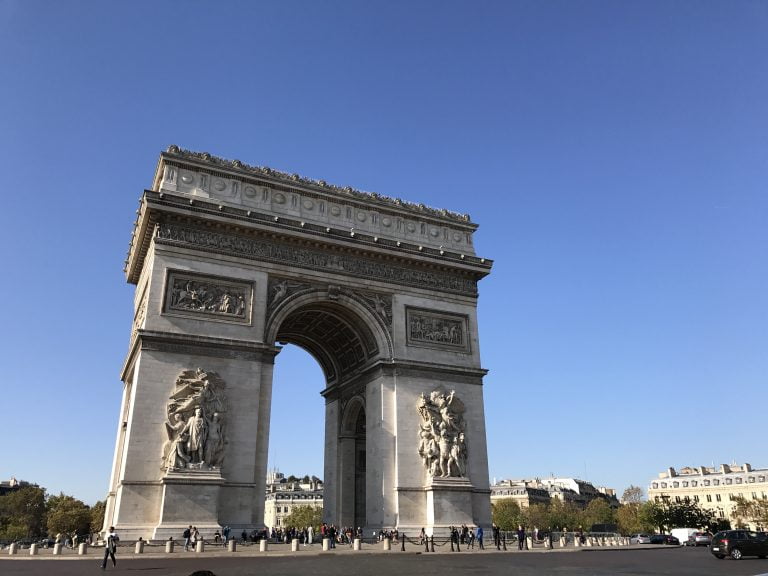 View from the top of the Arc at night looking down the Champs-Elysees.


Sainte Chapelle
This place was amazing. We entered and saw the first floor, and we're like this is it? But you have to go upstairs where the real sight is. I've never seen that much colorful stained glass on one building before. It was very beautiful.
Each panel seems to be telling a story. There were also large laminated cards that help explain each scene. Compared to the Sagrada-Familia the glass here is a lot smaller and more detailed/ornate. The colors are different too, a lot more purple. But both in my opinion beautiful and absolutely worth a stop.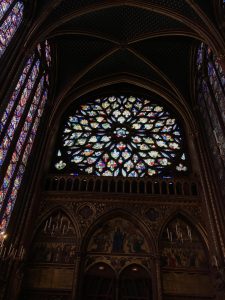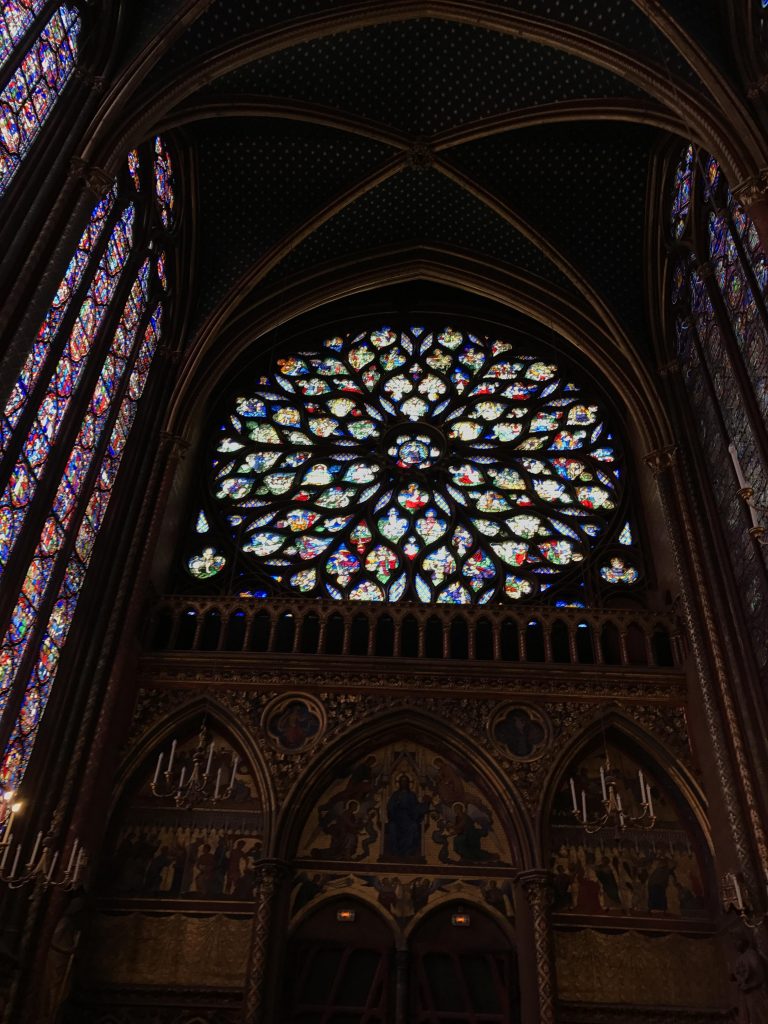 Le Jardin du Luxembourg
A nice place to stroll or sit and take a break from the city.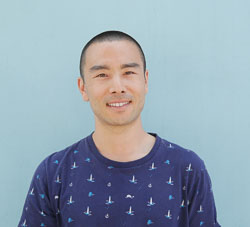 Konnichiwa! (Hello!) I'm Pat Tokuyama, a Japanese tofu cookbook author, who travels for music, food, and adventure. If you like Japanese tea, checkout some of the newestorganic japanese teas now in stock!!
** Curious about the Plant Based Japanese Cooking Club? ** Learn more here!

Château de Versailles
View as you approach the Palace from the city


The famous hall of mirrors. This is one of the places inside, where it actually wasn't crowded. The individual rooms and halls were packed with tour groups. It made it very difficult to enjoy, let alone look at what was in each room/hall.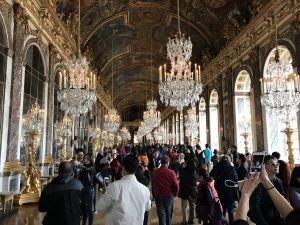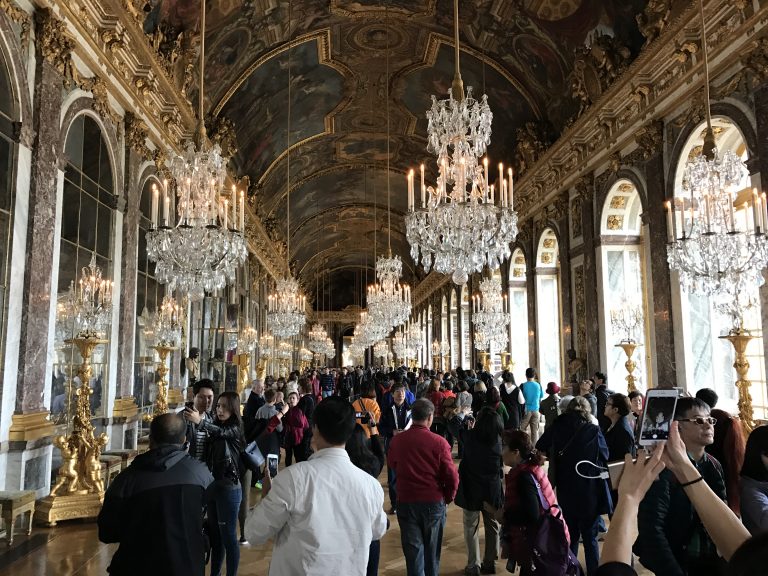 View facing the gardens with your back to the Palace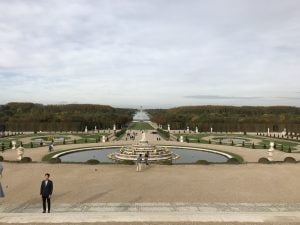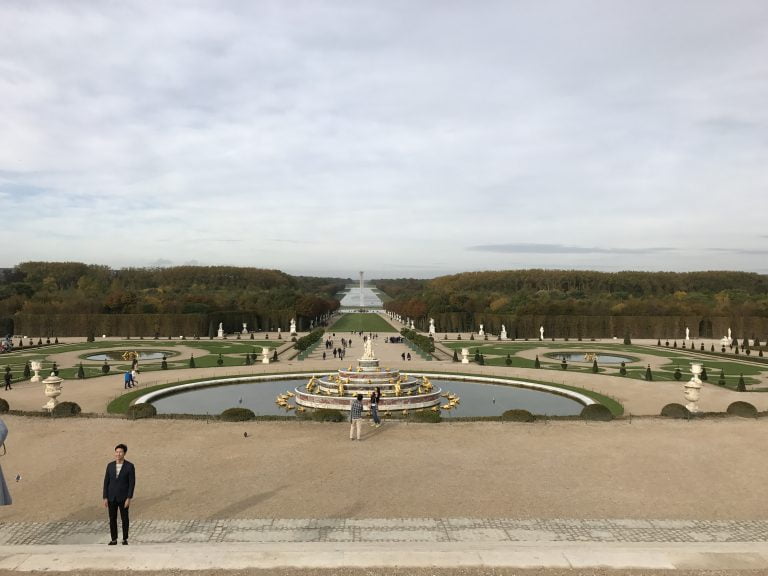 One of the gardens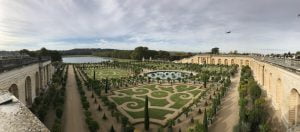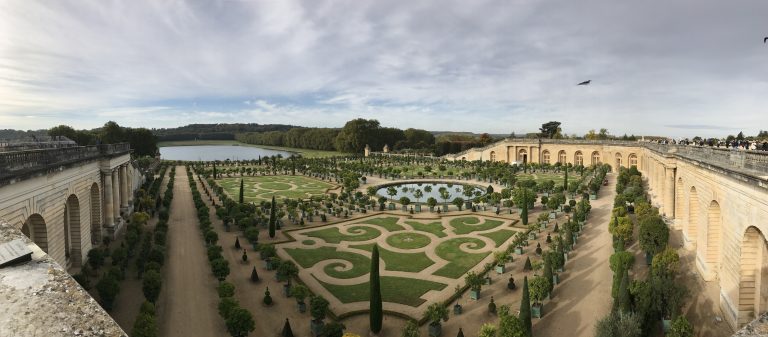 All of the juicy details on the food we ate while in Paris is in the works so stay tuned!
If you have any questions or comments, please leave me a note below! Thank you for reading!
In case you missed them, here are my posts on the other parts of my trip to Europe-
Italy November 2016 Part 7 : Venice
Italy November 2016 Part 6 : Bologna
Italy November 2016 Part 5: Tuscany
Italy November 2016 Part 4: Florence
Italy November 2016 Part 3: Naples Day Trip
Italy November 2016 Part 2: Food in Rome
Italy November 2016 Part 1: Rome and First Impressions
France October 2016 Part 2: Food in Paris
Save