Colombian Food in Bogota
The Colombian food we ate was a lot better than I remember from my first visit.
I think the amount of restaurants has increased significantly with the competition, also helping to increase overall quality.
If you plan to visit Colombia and enjoy eating tasty food, use these resources to find good places to eat.
The above references are similar to Yelp, but in Spanish. Each of the sites definitely gives you a more accurate feel of the food and what to expect, at least from a Colombian perspective.
If you can't read Spanish you can use Google Translate to translate it on your computer or smartphone using the browser. Alternatively, you also have Yelp, Tripadvisor, and Google Maps! (Yes Gmaps has reviews too!!)
We did a good job sticking to Colombian cuisine while we were there. We had some hits and some misses as outlined below in my notes. Let me know if you have any questions!
Restaurant Recommendations for Bogota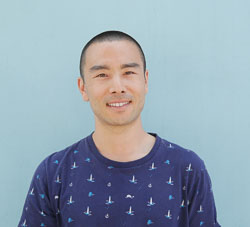 Konnichiwa! (Hello!) I'm Pat Tokuyama, a Japanese tofu cookbook author, who travels for music, food, and adventure. If you like Japanese tea, checkout some of the newestorganic japanese teas now in stock!!
** Curious about the Plant Based Japanese Cooking Club? ** Learn more here!

The below are places that I wouldn't recommend for eating in Bogota
Minimal– not recommended

this is supposed to be a modern take on Carribean inspired Colombian cuisine and it didn't really fly.
we ordered a pork dish and tuna for our mains, and had an appetizer of 'sushi' made with plantains and avocado. the food was expensive for what we got, without depth, complexity or anything really memorable 🙁 .

Maison Kayser– not recommended

the dessert and coffee we had was passable, but the baguette we bought was old and stale! they must not get high turnover here 🙁

Phillipe– not recommended, (not pictured)

we got two pastries here to go, Milhoja and a strawberry tart. when we got back to the hotel room and were about to eat it, we noticed one of the strawberries had white mold on it! yuck!
click to enlarge!
Let me know if you have any questions and thanks for stopping by!